I was going to write a post about marbling Easter Eggs since it was one of today's many activities. However although it was a lot of fun, we didn't quite get the results we were hoping for, and a tutorial on how to do a rather underwhelming job of marbling eggs is fairly useless.

So I'll start with the eggs, and then segue straight into a sort of photo diary of our day - today was a bank holiday, so no work for me :o) Through some creative shifting of working days, we jigged things so that I looked after Mini-M today, and Mr E worked, but took a day off earlier in the week on a nursery day to get a bit of time to himself. Parental juggling!

The sun was shining today too, for the first time in what felt like weeks, so there was daylight - photos look better in proper light, heck everything looks better when the sun shines, so I was a bit camera happy, and Mini-M was obliging with smiles for once...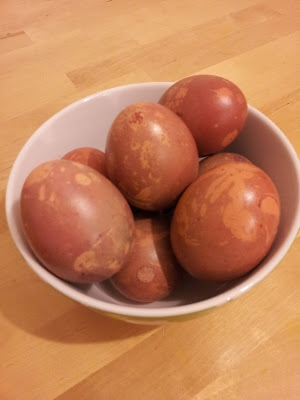 Eggs - sort of marbled - using oil, vinegar, food colouring and water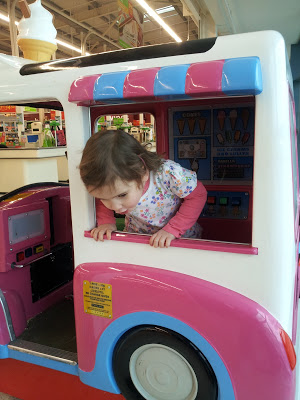 The day began with an 8:30am ASDA trip - and a play on the ice cream van after clearing the checkouts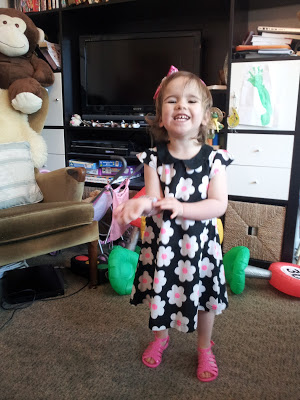 Promptly on returning home, the newly purchased outfit for next weekend's wedding was tried on. This is what happens when you let a 2yr old choose... it's not subtle!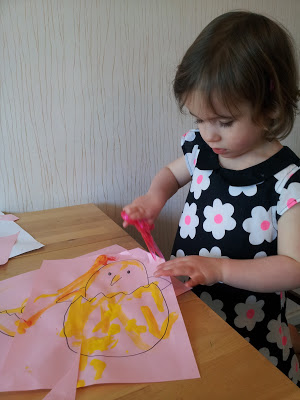 Turning last night's paintings into vaguely Eastery chicks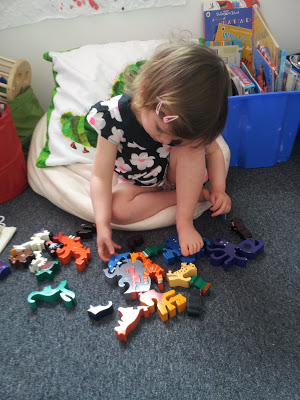 Deep in concentration for some animal alphabet jigsaw puzzling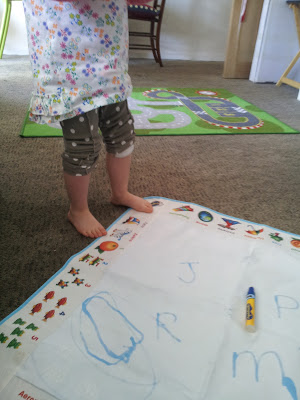 Aqua-doodling whilst waiting for a friend to come round to play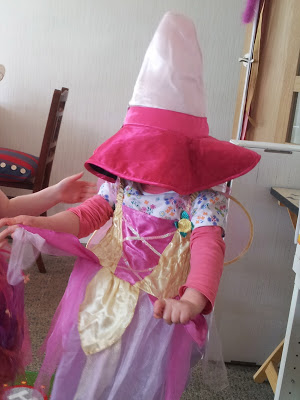 Dressing up and dancing! (It's a pink witches hat, not a traffic cone...)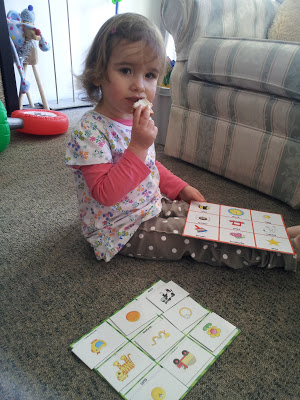 Multi-tasking - eating a picnic lunch and playing bingo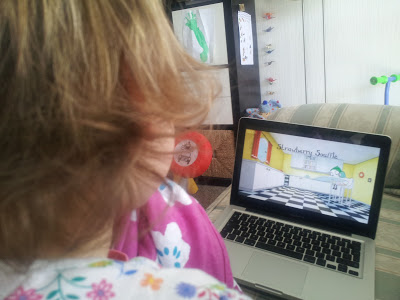 Some post-lunch, pre-nap Cbeebies iPlayer time - we watched Sarah and Duck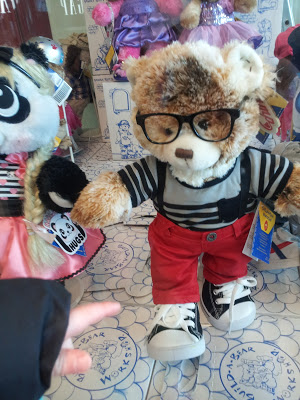 We went to Ocean Terminal and debated which of the Build-A-Bears looked more like Mr E - this one...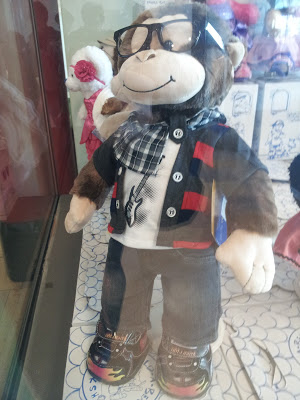 ... or this one!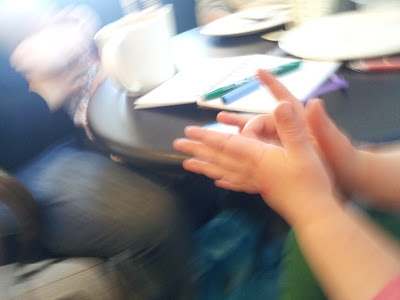 A cup of coffee with friends, some drawing (spiders on hands, and even some on the paper...) and a fair amount of bad behaviour meant a shorter than planned afternoon outing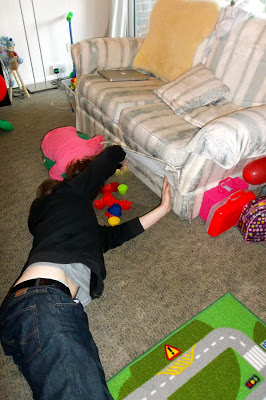 But Mini-M was a reformed character by the time Mr E came home and instigated a silicone cake case hunt in the living room (although slightly missed the point by a) hiding them all in the same place under the sofa and b) telling Mr E she'd put them there!)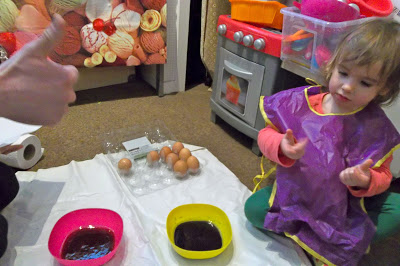 Pinny on, plastic sheet down, food colouring mixed - time to dye eggs. Thumbs up if you're ready to go... cue general thumb confusion (not from Mr E - he was clearly ready!)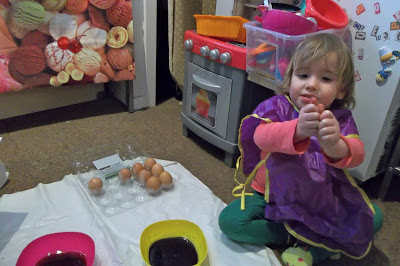 Thumbs up eventually - eyes crossed with the effort of looking at them!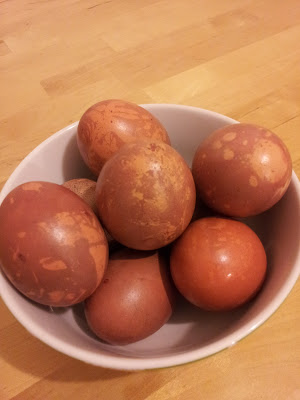 Which brings us back to the eggs!

Hope you all have a lovely Easter weekend whatever you have planned :o)