A Pictorial Pasta Please Guest Post
I'm hosting the Pasta Please challenge this month. It is organised by Tinned Tomatoes, and each month a different blogger chooses a theme and curates the roundup. This month, I chose 'Cheeseless Wonders' as the theme.

And despite not having a blog (it'll happen eventually...!) my Mum was keen to join in.

Her recipe arrived mainly in picture form, with a fairly scant description, so I've elaborated a little, and hope I've got it approximately right.

Smoked Salmon, Artichoke and Tomato Pasta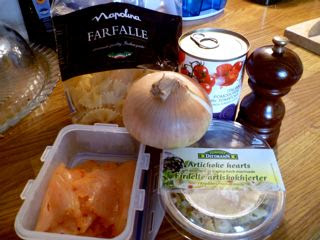 Ingredients: Artichoke hearts in oil, smoked salmon, an onion, pasta, a tin of cherry tomatoes, pepper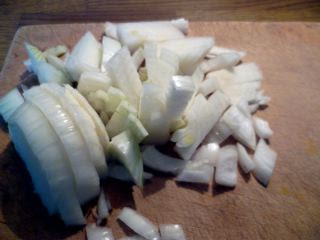 I've got this instruction sorted: chop the onion!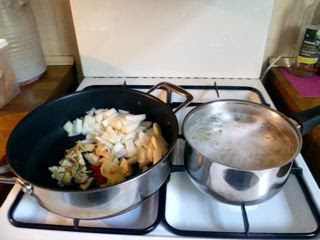 Sautee the onion and the artichoke (also chopped) in the oil from the artichokes, and boil the pasta in salted water until the onion is soft and the pasta is al-dente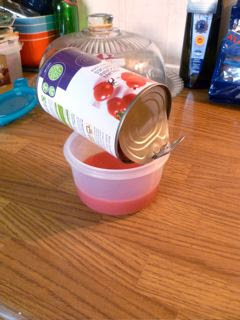 Meanwhile, drain the juice from the tin of tomatoes and keep it for something else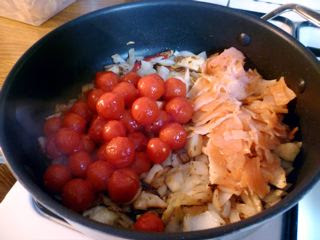 Add the salmon and tomatoes to the skillet with the softened onions and artichokes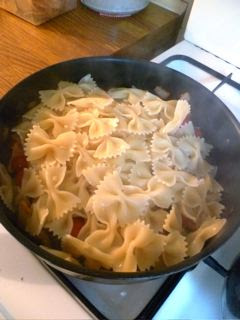 Tip in the pasta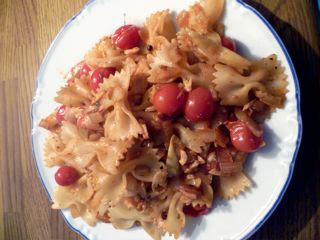 Stir through and serve - quick and delicious

Apparently the artichoke marinade used to fry the onions gave it a lovely spicy flavour, and my Dad enjoyed it so much he prompted my Mum to write down the ingredients so they could make it again (she is another proponent of the haphazard school of cookery...).

I'll be posting the round-up very soon!