A Week of Dinners in Makey-Cakey-Land
I decided I'd take a picture of every dinner we ate over the course of a week. I'm now feeling slightly ashamed to post this, because it was definitely an above average week, by accident rather than design, as we had folk round for dinner one night, and were at my parents another, which definitely raised the bar. There are weeks where it would look more like... pasta with red sauce, soup with bread, pasta with read sauce, potato and vegetable mush, pasta with red sauce! I shall endeavour to document a 'bad' (i.e. more typical) week at some point later in the year.

This was also a meatier than usual week, partially for the reasons above, and partially because Mini-M likes meat, so when she's having a fussy phase, we generally stick a small amount of meat in most things, and it usually convinces her to eat the other stuff too.

And thirdly, we had a lot of lamb! We really rarely have lamb! But it is probably the favourite meat of most of my family, so when Uncle P and Auntie P were coming round for dinner, I thought "Hmmm, they'd probably like some lamb" and then my Mum did the same thing for us going to stay.

So on to the meals - no recipes - just quick descriptions.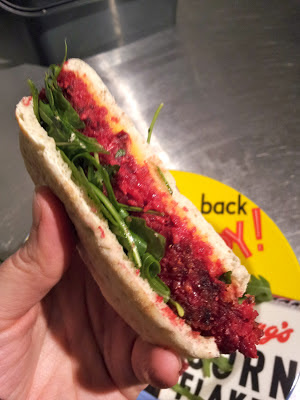 9th February - Beet burgers with rocket and fake cheese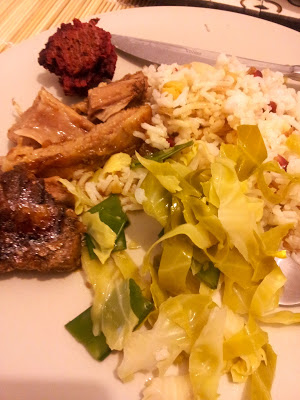 10th February - Persian Lamb with Pomegranate Rice and Cabbage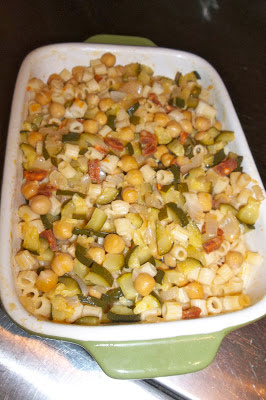 11th February - Courgette and Chickpea Pasta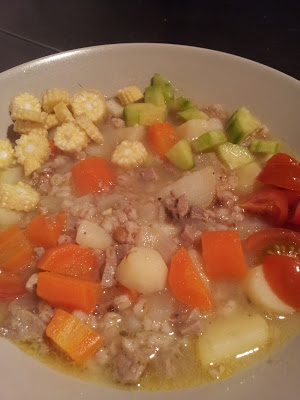 12th February - Scotch Broth with Extra Crunchy Veggies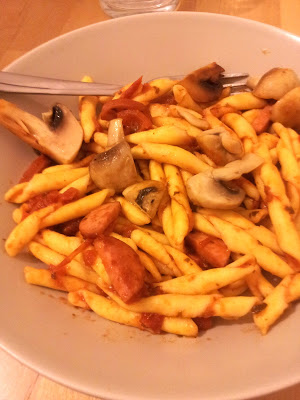 13th February - Pasta with Tomato Sauce, Mushroom and Sausage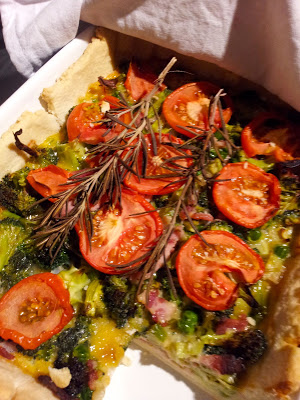 14th February - Broccoli, Pea, Tomato and Bacon Quiche, expertly made by Mr E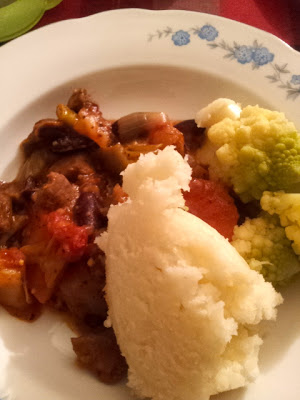 15th February - Lamb Casserole with Cauliflower and Mash, made by new cooking convert Grandad A