I'm feeling a little Maria Von Trapp as I write this - I'm fairly sure she used the dining room curtains to rustle up some rather natty outfits for the Von Trapp children. I didn't use the actual curtains, but I did use the excess from the material we bought to be a curtain in Mini-M's bedroom to create a fun summery top for her. Yep, my kid matches her bedroom curtains - it could add a new camouflage element to hide a and seek!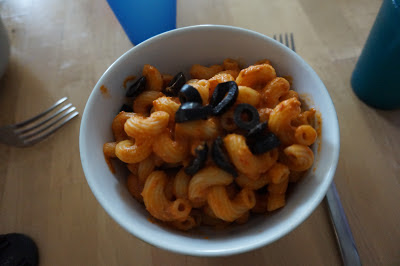 View from behind

I'm feeling pretty proud of my creation - it's only the 3rd thing I've sewn from a pattern, and it even involved tracing my own one, which in turn was a little bit of a fiasco of sticking together A4 sheets of paper since I didn't have any actual pattern paper, or tracing paper, or big bits of paper to hand.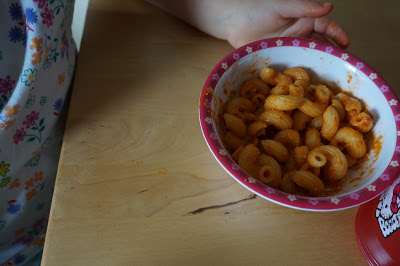 Putting woodchips in her sandals

Admittedly Mini-M wasn't really keen on cooperating with the posing - her model behaviour is very much on her terms - so I've not managed to get any staged pictures displaying it in all its loveliness, rather a selection of snaps taking in the park, as she played.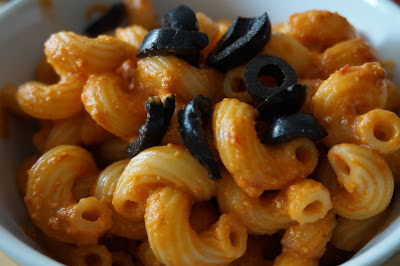 Looking a little bit moody - practising for the teenage years

I used the Lovebird Tunic tutorial from Craftiness is Not Optional, but didn't add the sleeves. The body length was also shorter, as limited by the size of my bit of material. I used pink grosgrain ribbon instead of bias binding to trim the arm holes, and turquoise velvet ribbon to trim round the neckline and hem.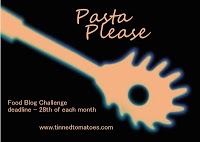 Making a break for it

I'm not a fast sewer - I tend to keep my machine on tortoise speed, and spend a long time thinking about what I'm about to do next with a certain sense of fear before I press the foot pedal - but it still only took a couple of hours one afternoon, and a couple on evening to rustle up, meaning a competent seamstress could easily knock it out in an afternoon.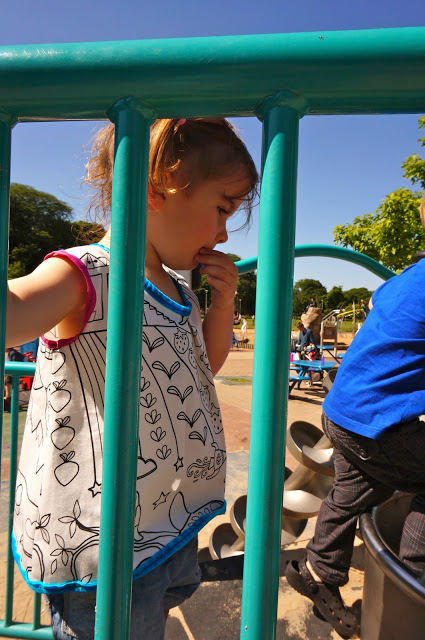 A contemplative moment

It's a great pattern for toddlers - the pleat in the front means there is plenty of material for easy and comfy movement. Mini-M was in love with it at first, but slightly confused - she somehow was convinced it was a swishy dress for dancing, so when she tried it on and it didn't swish, she was rather upset! However with a little encouragement she put it on for a friends birthday party in the park, and within minutes her reservations thankfully seemed to disappear.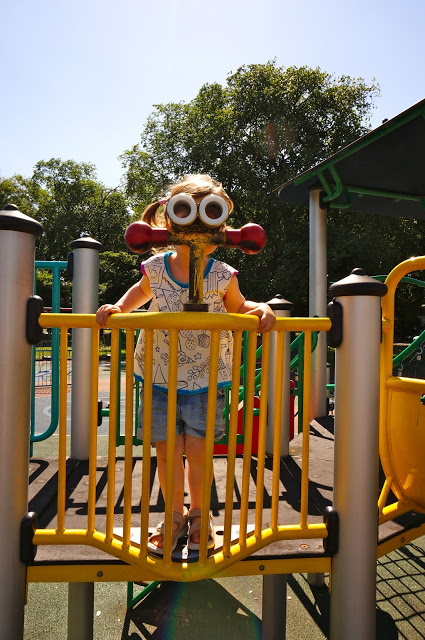 Ahoy!

Several folk commented that it looked like a colouring book - and I'm not telling Mini-M just yet, but there's enough material still left to make a cushion for her bedroom, and let her loose with fabric pens doing just that.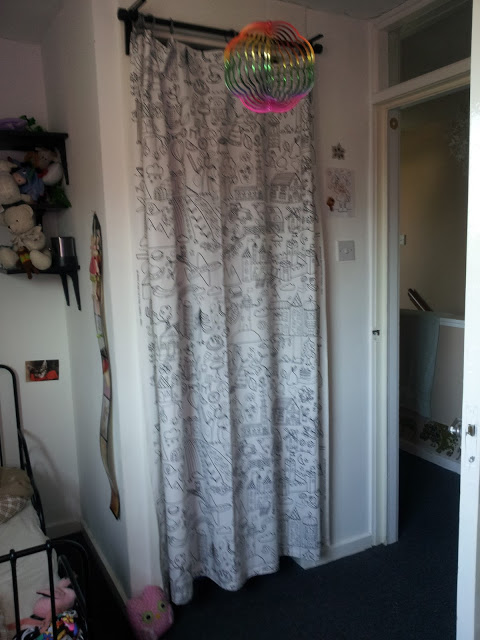 Curtains - no dress shapes missing...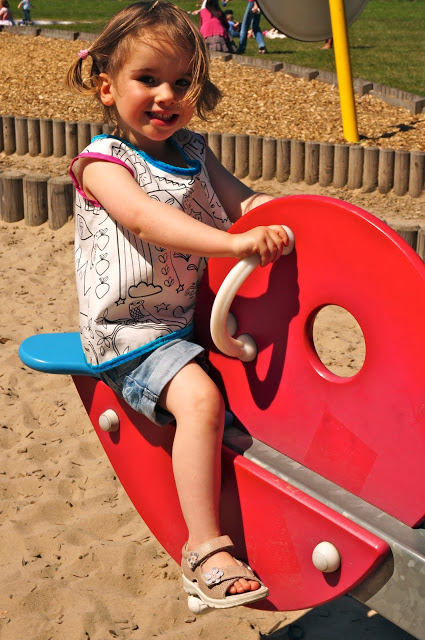 Sunshine and short - in Scotland nonentheless!