Daring Bakers January 2014 - Baumkuchen
A very quick post - it's getting late, another early weekday morning beckons tomorrow, and I've realised at the last minute yet again that it's Daring Bakers challenge posting day today. Considering I did actually make the challenge this time, I thought I really should share!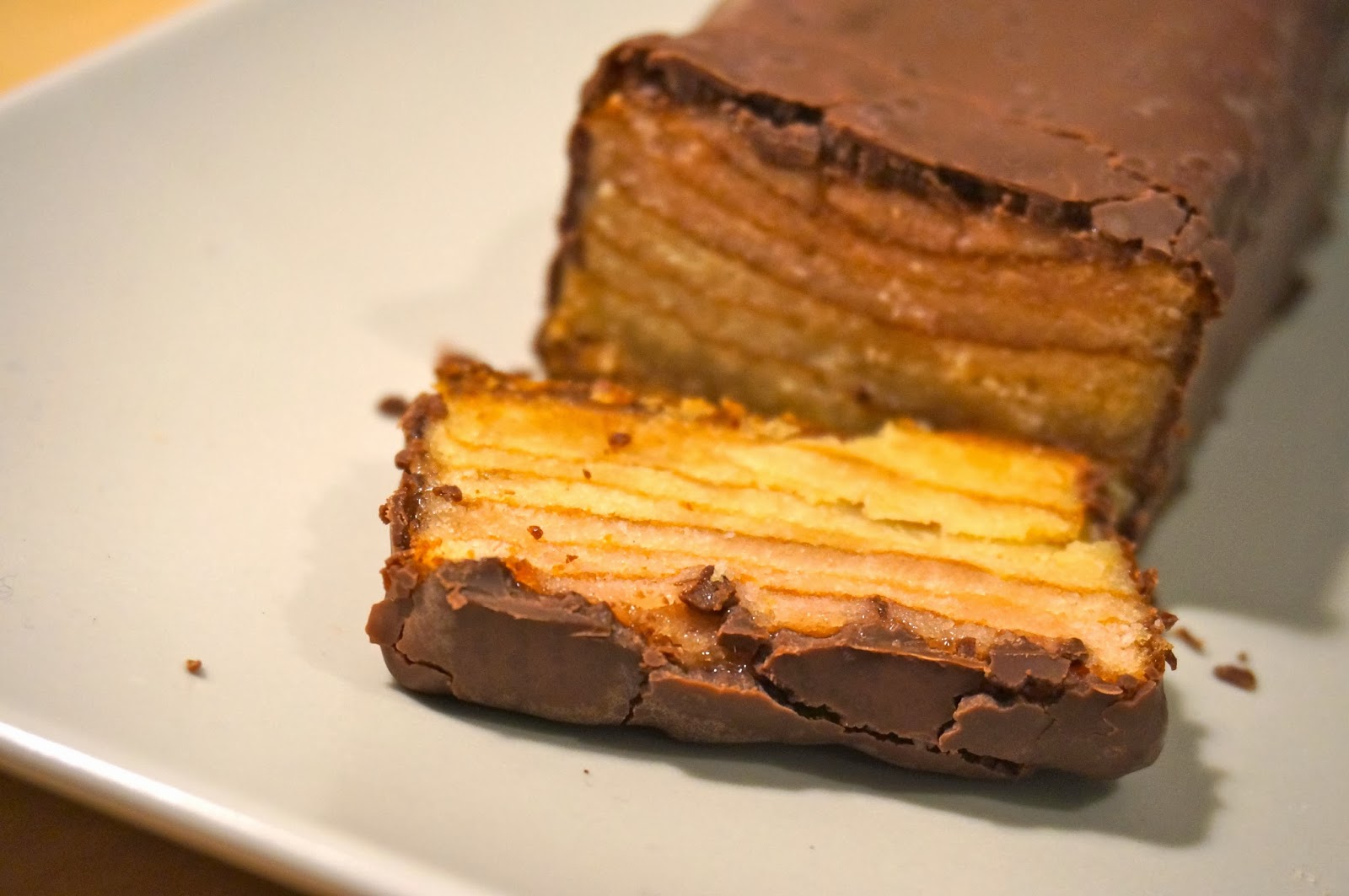 Blog Checking Lines:
The January 2014 Daring Bakers' challenge was hosted by Francijn of "Koken in de Brouweij". She challenged us all to bake layered cakes in the tradition of Baumkuchen (tree cake) and Schichttorte (layered cake).

You can find an informative background and step-by-step recipe here on the Daring Kitchen website.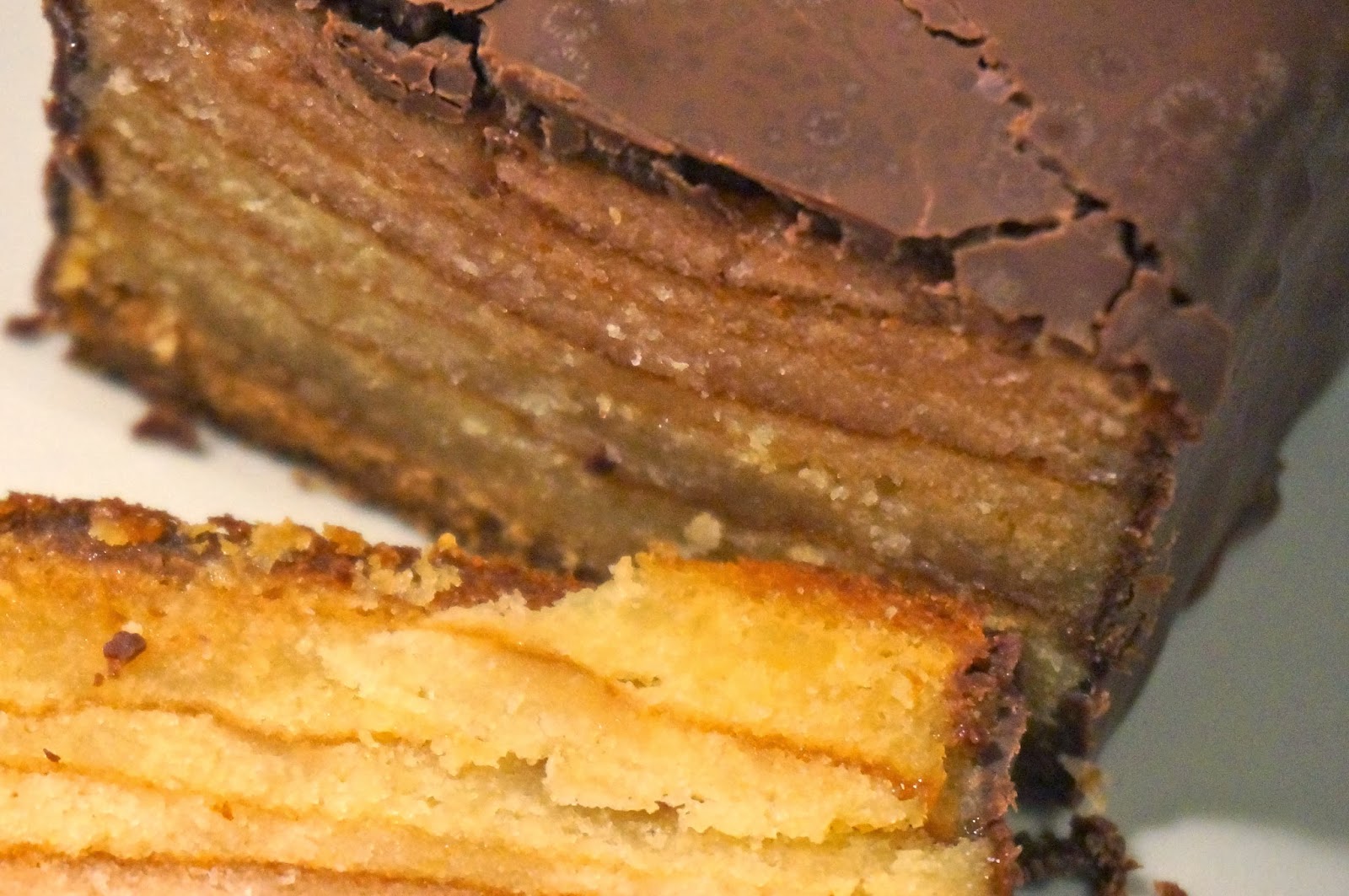 I halved the recipe, and instead of using apricot jam to glaze the cake before pouring on the chocolate coating, I used apple and lavender jelly. I have to confess that whilst baking, I was slightly distracted and mixed up the caster and icing sugar - using the wrong one at the wrong point in the recipe, but it didn't seem too critical - phew!

I baked it in a 1lb loaf tin, and got about 7 layers before I ran out of space, although I had enough mixture left for another 2 or 3 layers. I also tried to go for an ombre effect, adding a couple more drops of pink food colouring each time, although it only became apparent in the latter few layers. A rainbow version would be amazing!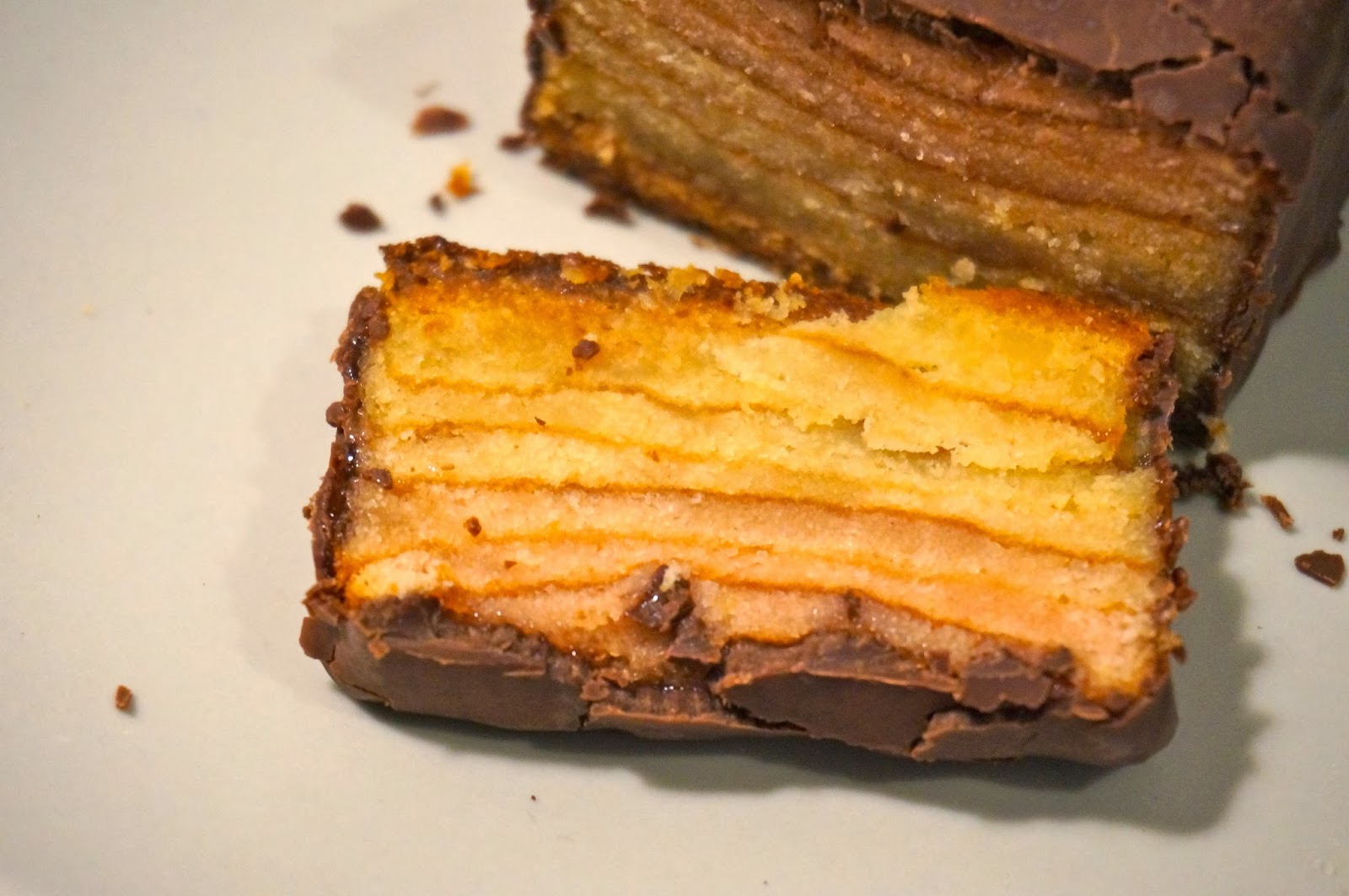 In order to make it dairy free I just switched the butter for non-dairy sunflower margarine, and used non-dairy chocolate to cover it. I'm blaming that for the horrendous bloom it got - since it isn't proper chocolate (I didn't want to use really dark stuff because Mini-M was excited by the layers and wanted to try it, but doesn't really like chocolate), it doesn't melt or temper quite like you'd imagine! Still has a chocolate-y taste though :-)