Daring Bakers' March 2015 Challenge: Tarte Tatin
I'm on time with this blog post (or at least in the correct 24hr time period, once time zones etc are considered). Yep, it's the 27th so it's the posting day for the Daring Bakers' March challenge.

For the March Daring bakers' challenge, Korena from Korena in the Kitchen taught us that some treats are best enjoyed upside down. She challenged us to make a tarte tatin from scratch.

Mini-M was my official kitchen helper for this challenge. She made the pastry herself.*

*(well, that's what she'd probably like you to think. In the name of making sure there was actually pastry mix left in the bowl after rubbing in the fat and flour, I stepped in to intervene…)

She also chose the filling: figs, apple and cashew nuts. Slightly unconventional but still delicious.

In order to make the pastry dairy free, I used a mixture of coconut oil and DF margarine. I'd have used all coconut oil, however the jar was emptier than I thought. I also chucked in a handful of chia seeds to give the pastry some added crunch.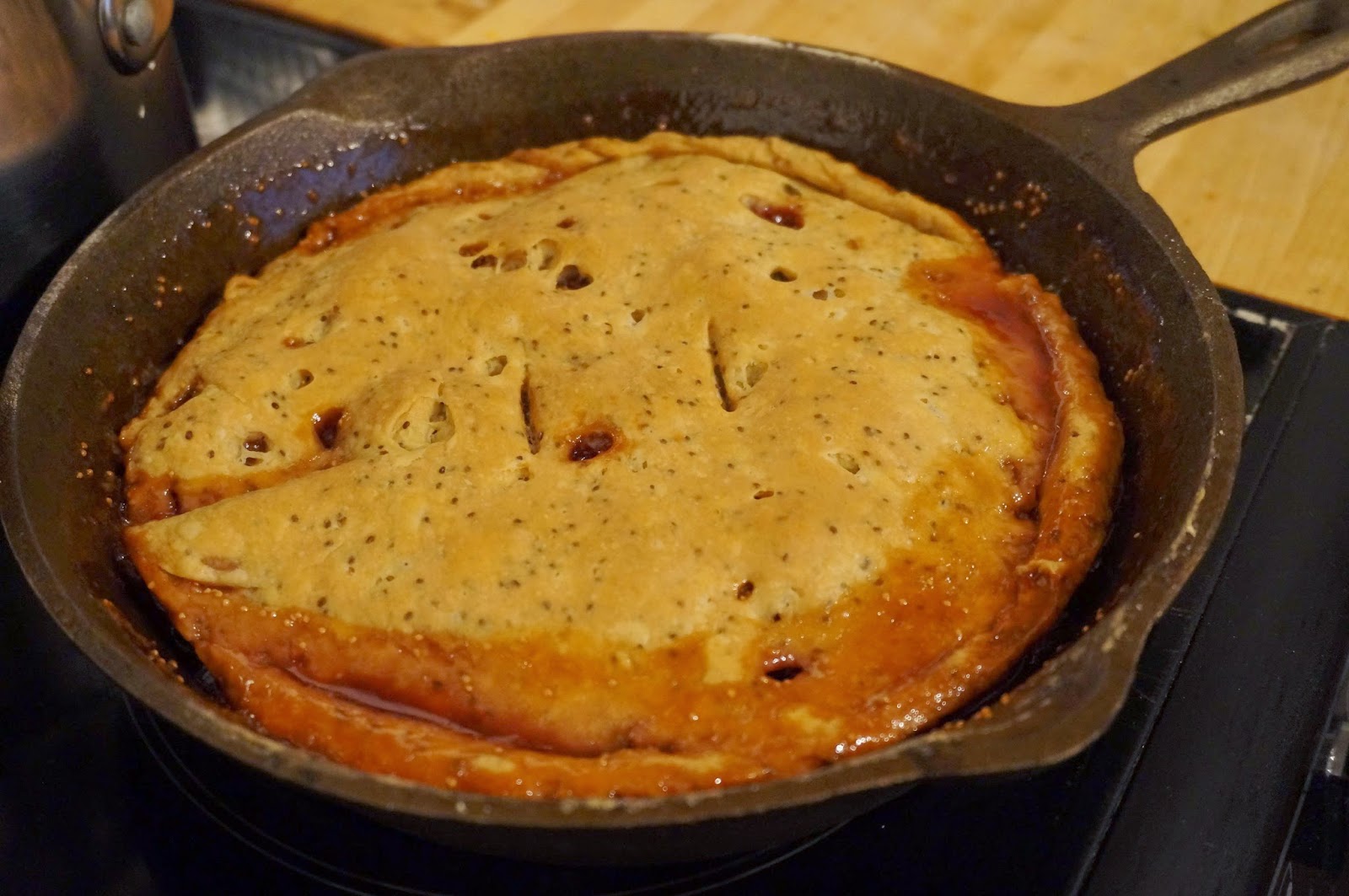 Ready to flip...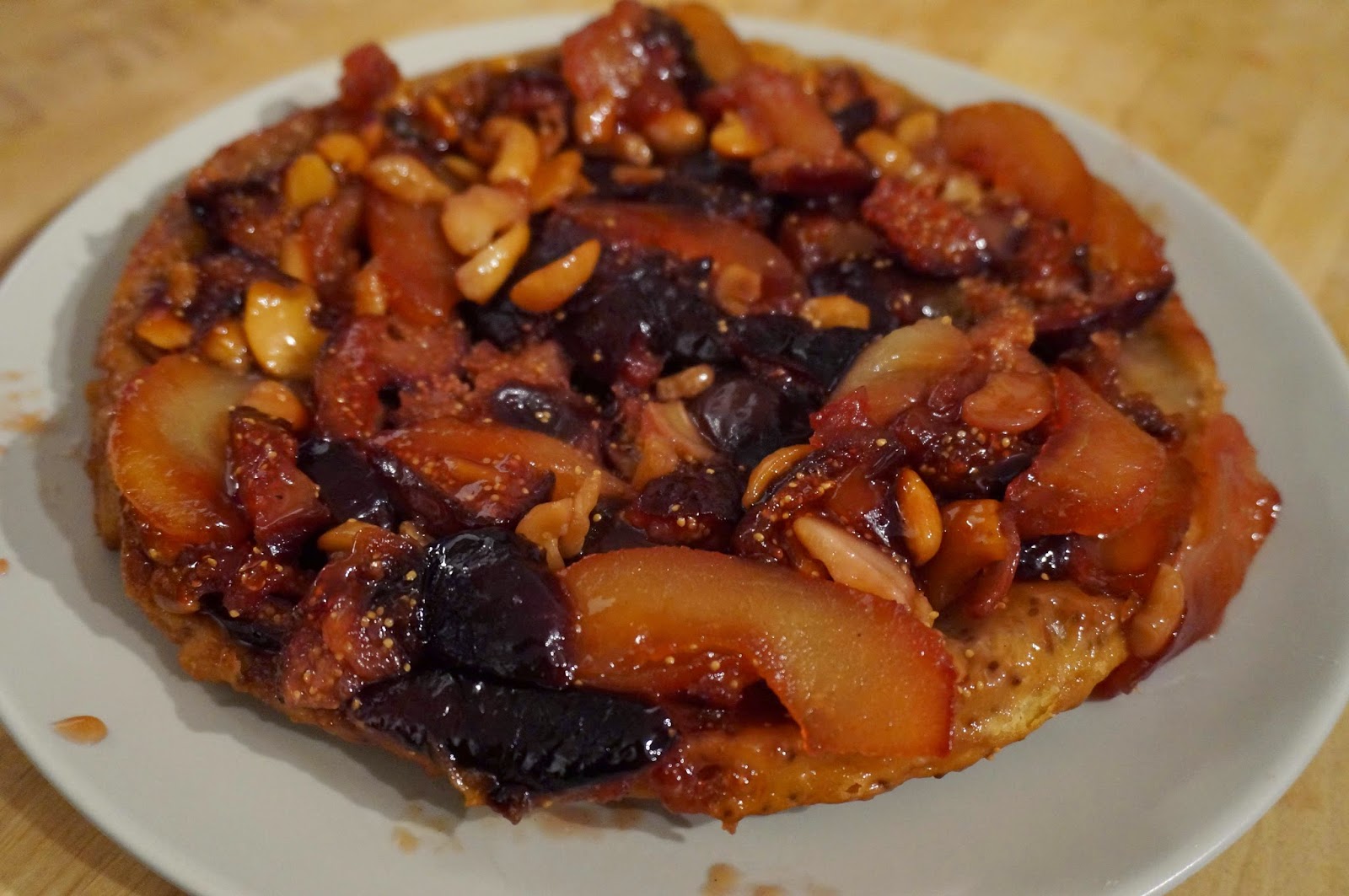 Sigh of relief - still in one piece and ready to serve

We made the pastry and put in in the fridge to chill, then life got in the way a little, as often happens, so I chucked it in the freezer, and I can also report that it froze and defrosted really well. A good tip!

Here's our recipe…

Dairy Free Figgy Tarte Tatin (Serves 8)

For the pastry:


125g plain flour
60g coconut oil (chill until solid if you live somewhere warm - no problems here in Scotland!)
60g DF margarine
1 tbsp chia seeds
60ml iced water

Sieve the flour into a bowl. Chop the coconut oil and margarine into cubes, then use 2 knives (or one of those fancy pastry gadgets) to but the fat into the flour. Once you're down to small pieces, use your hands to give a last rub in - you want there still to be pea-sized pieces of fat remaining. If you're working with coconut oil or DF margarine and you start rubbing it from the start, it will get very sticky as they often melt more easily.
Stir in the chia seeds.
Add the iced water and mix in with a knife.
Turn out onto a lightly floured surface and knead a couple of times to combine, then wrap and chill for an hour in the fridge (or freeze until you need it). Take it out of the fridge 15 mins before you want to start making the dessert (and longer if it's frozen). It's also unsweetened so would work just as well in a savoury topped pie.

For the fruit:


8 small fresh figs
2 eating apples
handful unsalted cashew nuts
50g coconut oil
150g caster sugar
pinch salt

Preheat the oven to 190C (180C fan).
In an oven proof iron skillet, slowly melt the sugar and coconut oil. They won't seem to combine properly, like butter and sugar would, but don't worry - it'll all come OK in the end.
At the same time, top and tail your figs and chop. We were aiming for quarters, but 4yr old knife skills meant a slightly more haphazard effect.
Peel and thinly slice the apples
Allow the mixture to bubble over a medium heat for a minute or so to start to caramelise. Keep an eye so that it doesn't catch. Coconut oil can often cause the sugar to crystallise, and go crunchy - again don't worry!
One it is starting to just take a very pale colour, add the salt, nuts and fruit (both figs and apples) and give it a stir around to coat. Reduce the heat and let it simmer for a couple of minutes.
Roll out the pastry into a circle that is slightly larger than your pan, and carefully place it on top of the bubbling fruity mixture, and tuck in the sides.
Cut holes in the top to let steam escape, and bake for around 30 minutes, until the pastry is golden brown and the filling is bubbling around the edges.
Cool a little before inverting carefully (I made Mr E do this). Enjoy!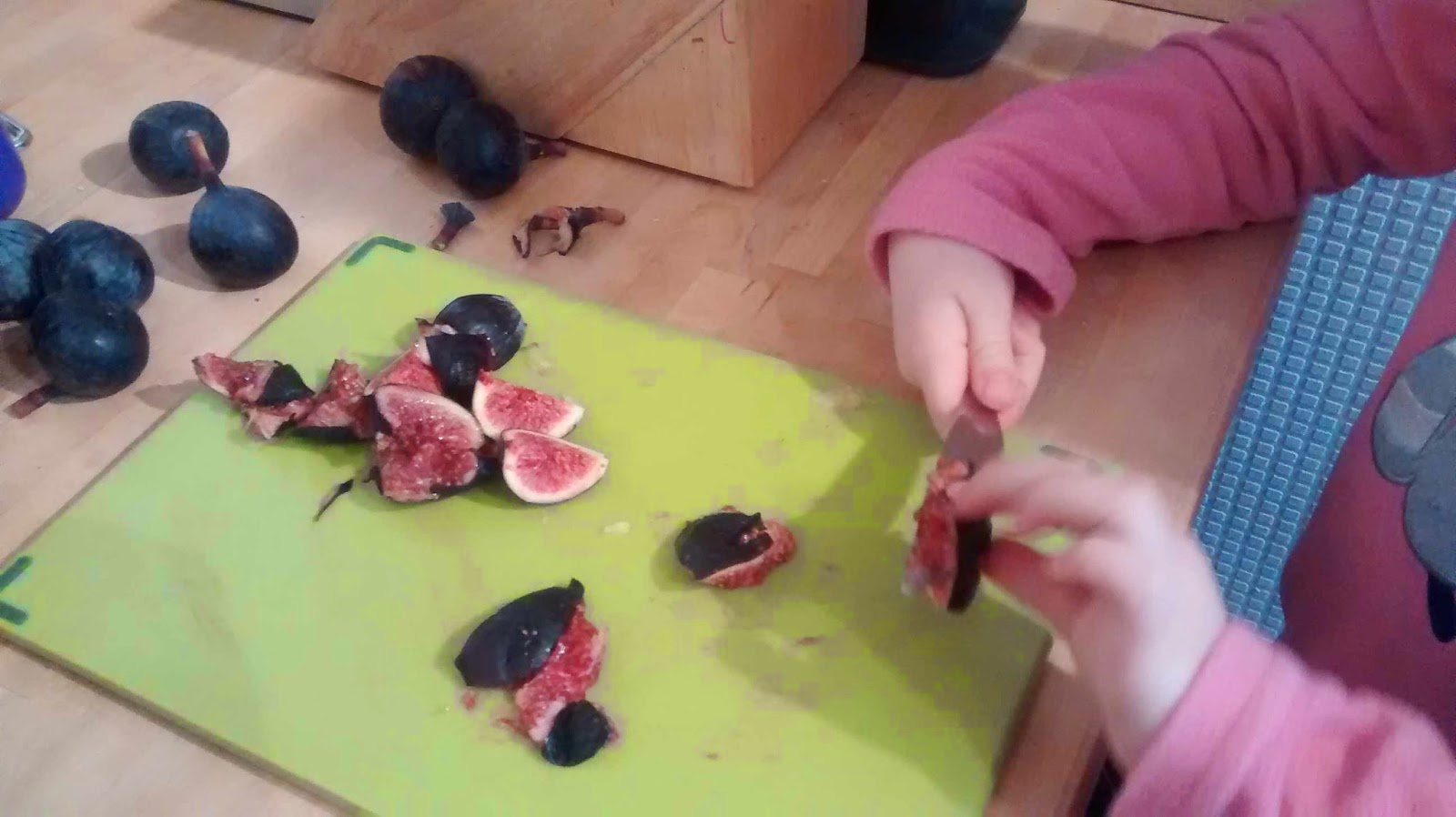 Chief fig chopper/squasher (it's a fine line to tread…)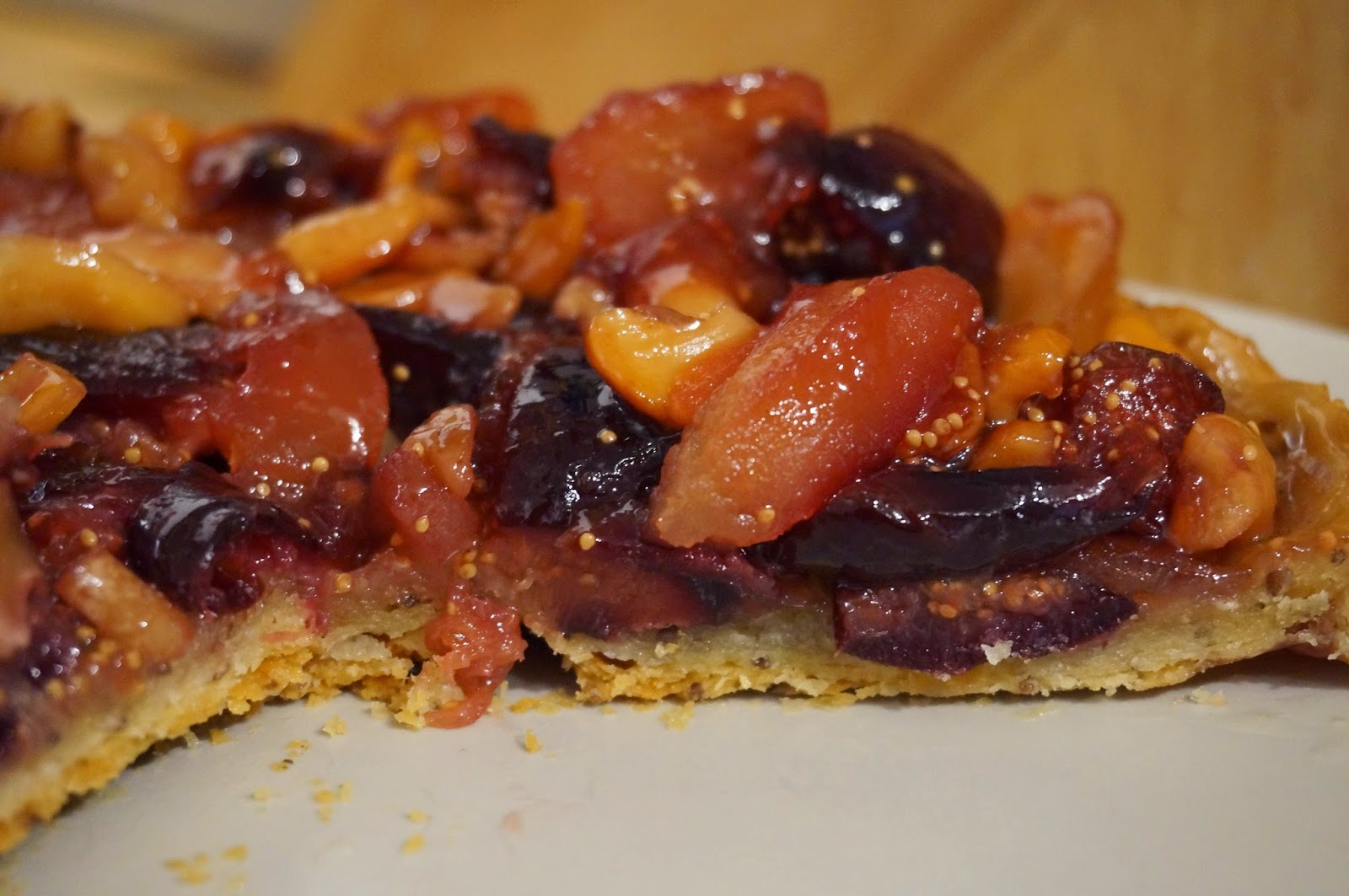 Crispy pastry, gooey topping