Daring Cooks Challenge April 2015: Homemade Spice Blends
Daring Cooks posting time.
On time! 10 points to me :-)

Minus 9 points for lack of culinary imagination on my part, and using a homemade spice blend… made by someone else!

Work is crazy busy. Life is crazy busy. There's not a surplus of time for cooking, blogging, etc. but I'm determined to still squeeze it in when and where I can.

The Daring Cooks challenge this month is to make homemade spice blends and use them in a recipe.

Blog-checking lines:

For the month of April, Sawsan from

Chef in disguise

challenged us to spice things up by making our own spice blends from scratch



My very lovely sister L made us some spice mixes for Christmas, and I thought I'd showcase one of those here, in the absence of my own blend.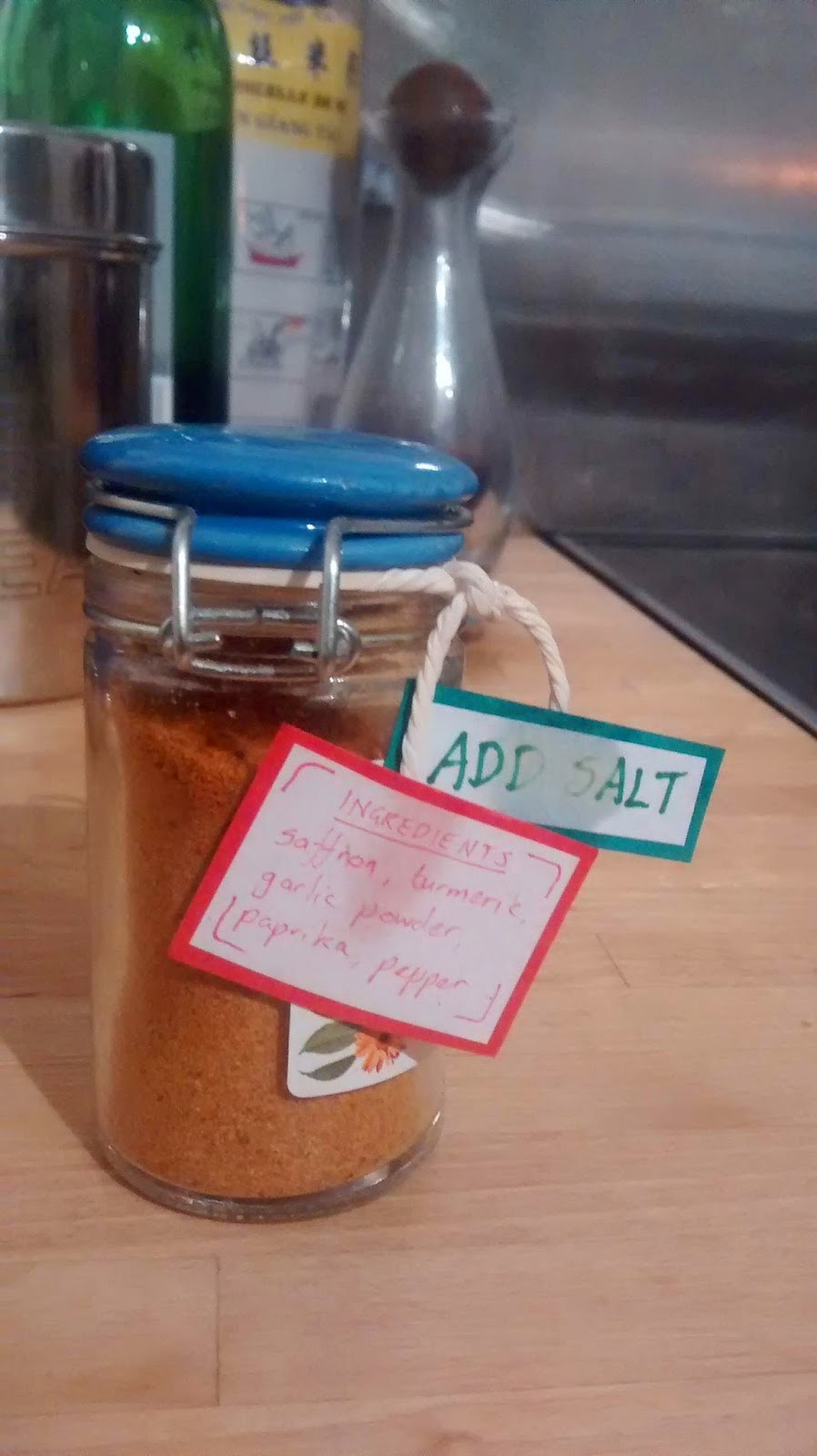 She made us a spice blend for fish, combining turmeric, saffron, garlic, pepper and paprika. And cute labels! She ground the spices up in a coffee grinder before packaging them up into little jars for giving.

I took her instruction to heart and added a generous pinch of sea salt, then used 2 tsp of spice rub to coat the top of 2 salmon fillets. I left them to marinade for 15 minutes, then cooked them super simply - on a plate, covered in cling-film and poached in the microwave for a few minutes.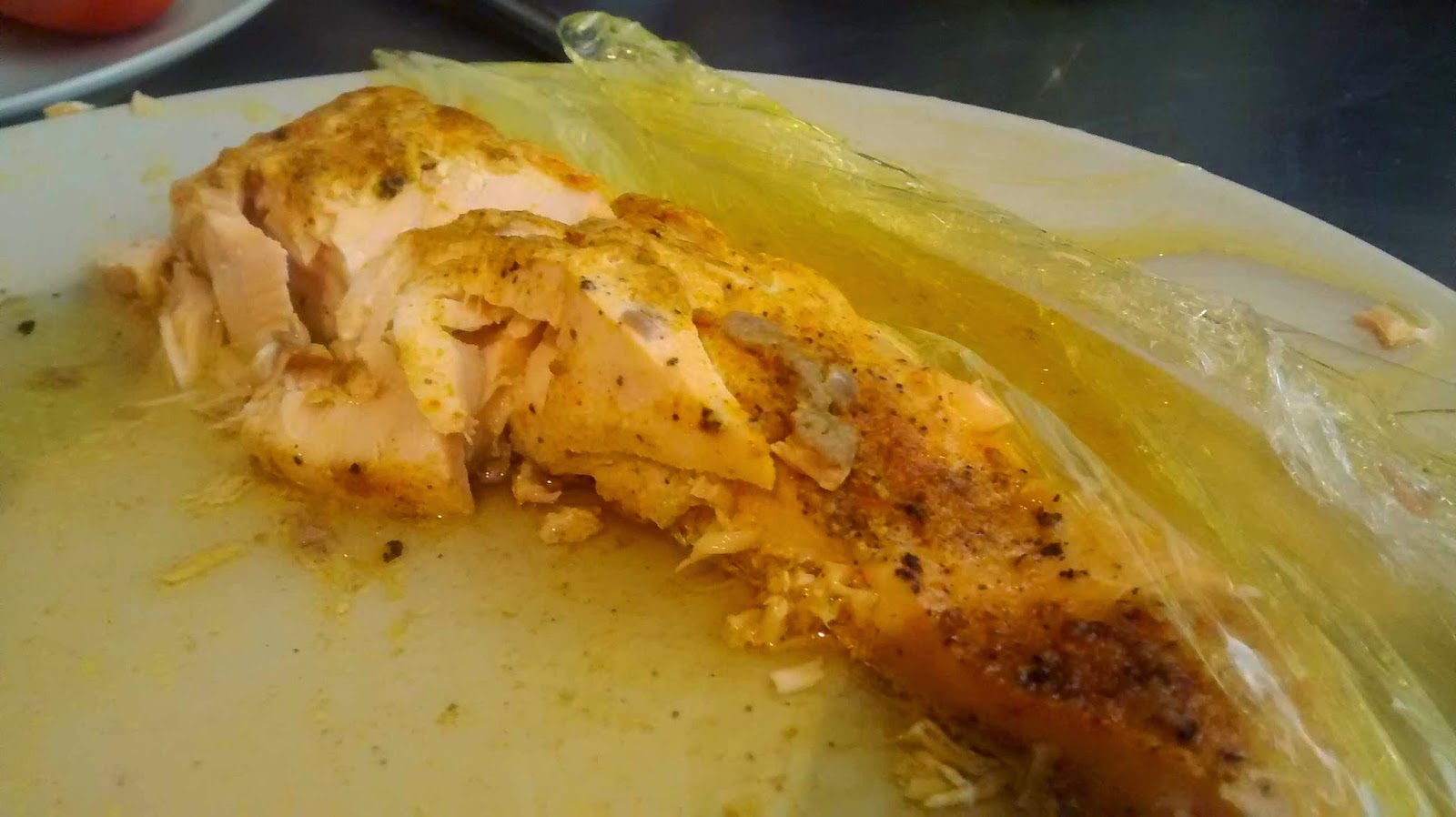 We had it for lunch - with chopped tomatoes, ketchup and oatcakes for Mini-M and for the grown ups, served on top of a salad of tomatoes and avocado. Delicious!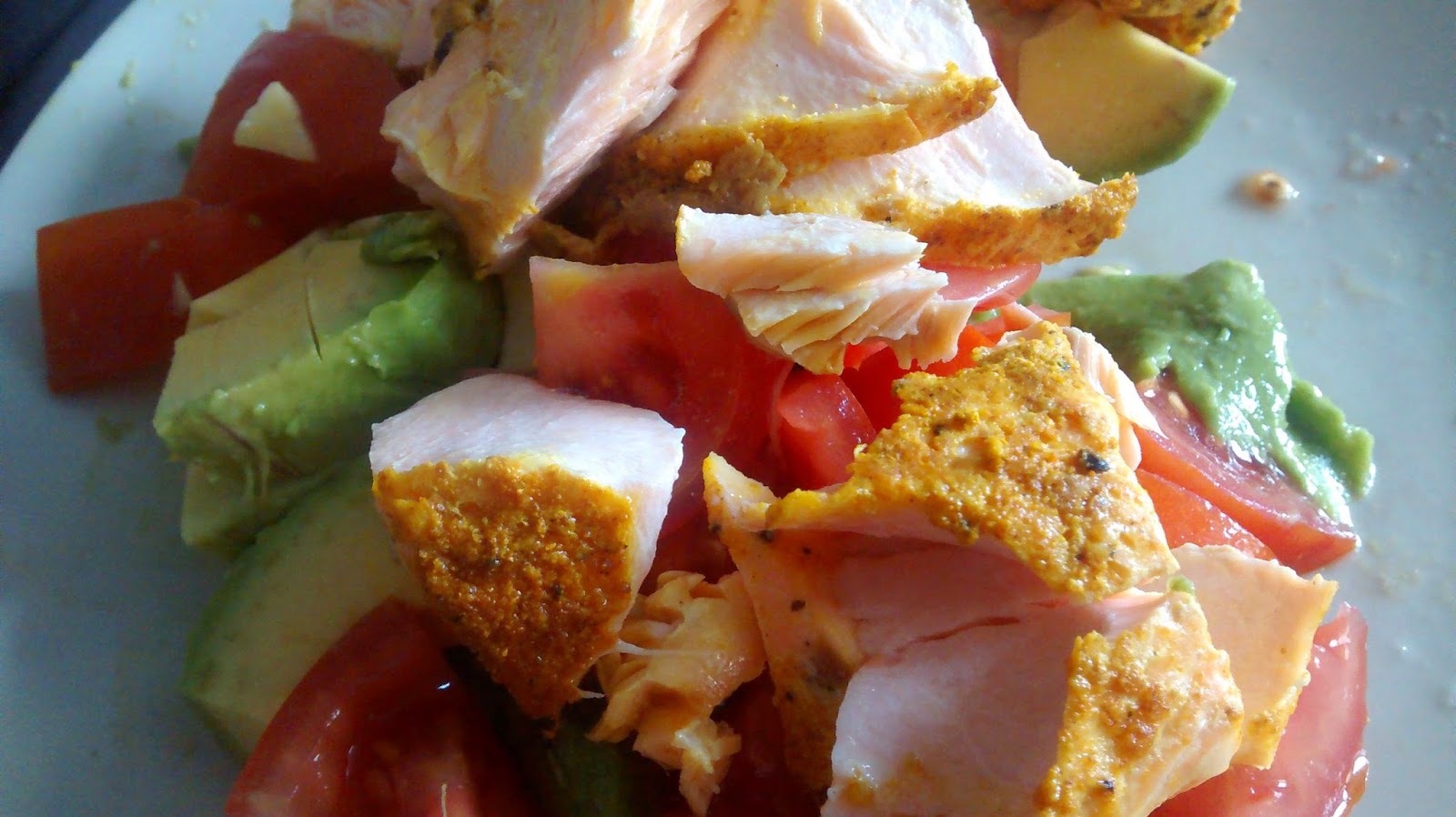 So there you have it. Minimal cooking but it's the taking part that counts…. or something! I'll finish with a promise to do better next month.