Geek Stats Cooking: Albania
I'm slowly (OK ridiculously slowly) working my way around the parts of the world I've not had any blog visitors form, according to Google Analytics stats, and cooking something from each of those countries.

Why? No real reason or big purpose - it just seemed a good way to try out a lot of weird and wonderful recipes!

So this time it's Albania.

I resisted the urge to cook half a sheep (I'm saving that one for Mongolia...) and instead went for Sup Turil which is a pepper and tomato soup.

It's easy, tasty and warming - all you could really want in a soup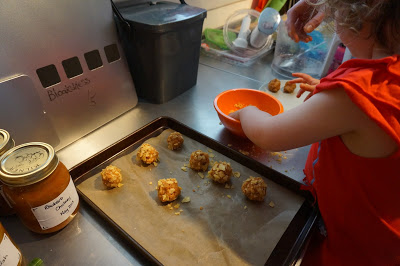 Not so photogenic - hearty, warming and delicious though!

I discovered the recipe after a bit of search engine trawling, trying to find something easy, and not ridiculously meaty, and all mentions of the recipe I could find said to use fresh tomatoes - but it was the back end of the spring and the tomatoes in the supermarket were all a bit hard and watery rather than properly red and tomatoey so I made the executive decision to use tinned.

The soup is served with egg and yoghurt noodles in it, traditionally, and instead of using yoghurt, I used Oatly oat cream, which thankfully seemed to work, but also made the whole thing double inauthentic!

Here's my version...

Almost Albanian Sup Turil


2x 400g tins chopped tomatoes
1 tbsp olive oil
1 tbsp flour
2 peppers (red, yellow or orange - green are rather bitter for this)
1 onion
500ml vegetable stock
50g white rice
1 egg
1-2 tbsp plain flour
100ml Oatly cream

Heat the oil in a large saucepan, add the 1 tbsp plain flour and fry for 3 or 4 minutes until just starting to brown.
Chop the onion, add to the frying flour and continue to cook for another minute or two.
Chop the peppers and add to the pan with the stock and tomatoes.
Simmer for 15 mins, then add the rice and cook for another 15 until the rice is tender.
Beat the egg in a small bowl, and add the Oatly cream (or use natural yoghurt) and 1 tbsp plain flour and beat well. Try dripping some of the mixture into the simmering soup - if it dissolves rather than cooking into a noodle, add a little more flour, otherwise drizzle in the rest of the noodle mixture and cook for another 3-4mins, then serve.