Happy New Year - It's Store Cupboard January!
Hello hello hello.
Happy New Year and all that!

I do have some lovely recipes up my sleeve, waiting to be blogged when I get a chance, however I'm starting the year off with a photo roundup. This January chez Makey-Cakey we've been working through the larder and freezer, and only buying fresh fruit / veg / milk / eggs / eggs.

We need to defrost our freezer, which means we need to work our way through the contents, and whilst we're at it decided there were a fair few open packets, jars and slightly vintage tins that could probably do with being used up.

Ultimately, we're making slow but steady inroads, and having reached halfway through the month, we've not had to eat too many weird combinations.

We decided we should still allow ourselves to buy fruit, veg, milk etc - had it just been Mr E and myself we might have decided to embrace the lentils and split peas for breakfast, however I'm not sure inflicting that on Mini-M would have been a winner.

So, here's a run down of the meals we've had so far, and the store cupboard ingredients that went into them: #storecupboardjanuary!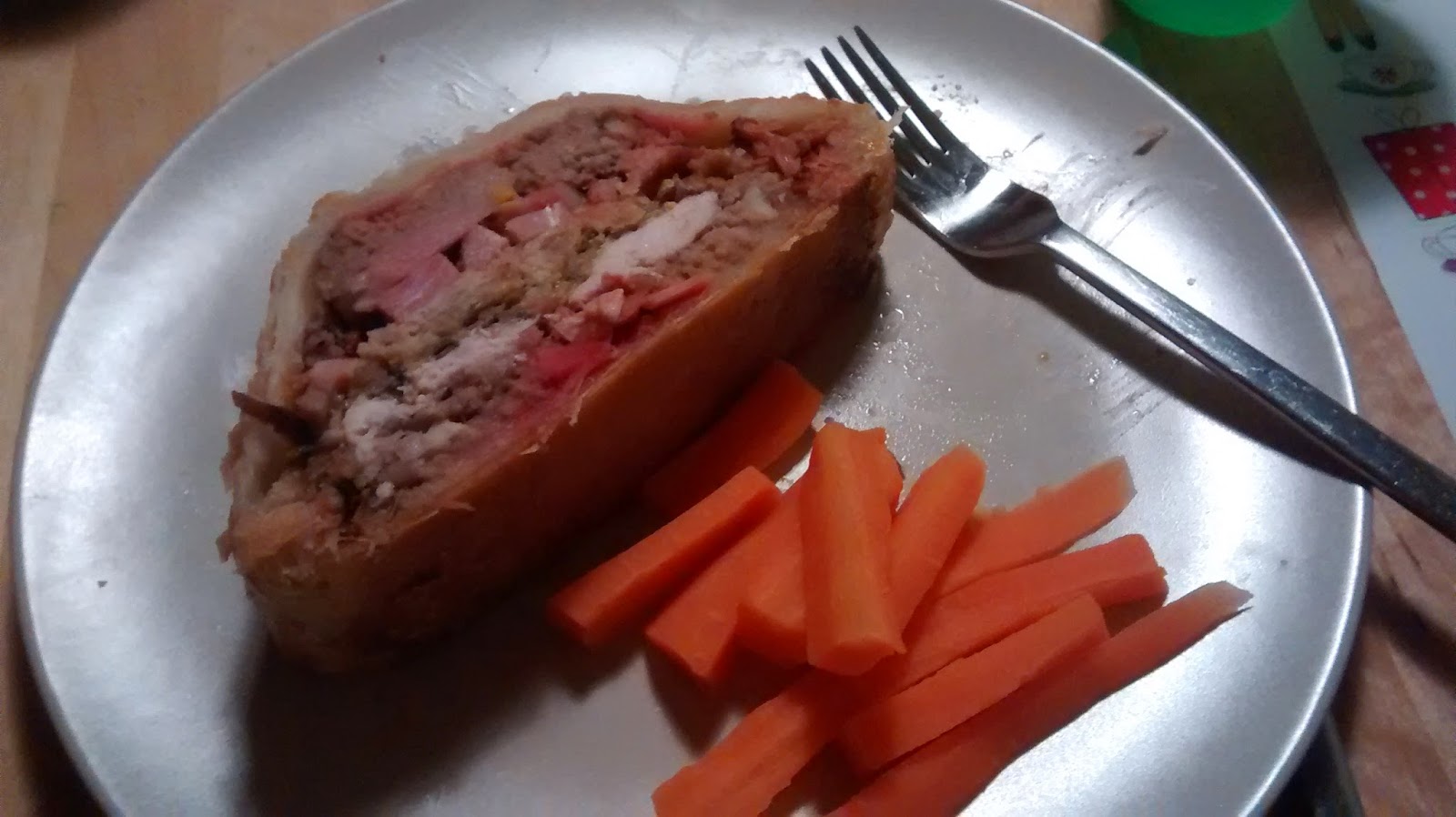 Christmas Dinner Pie (from the freezer) and carrots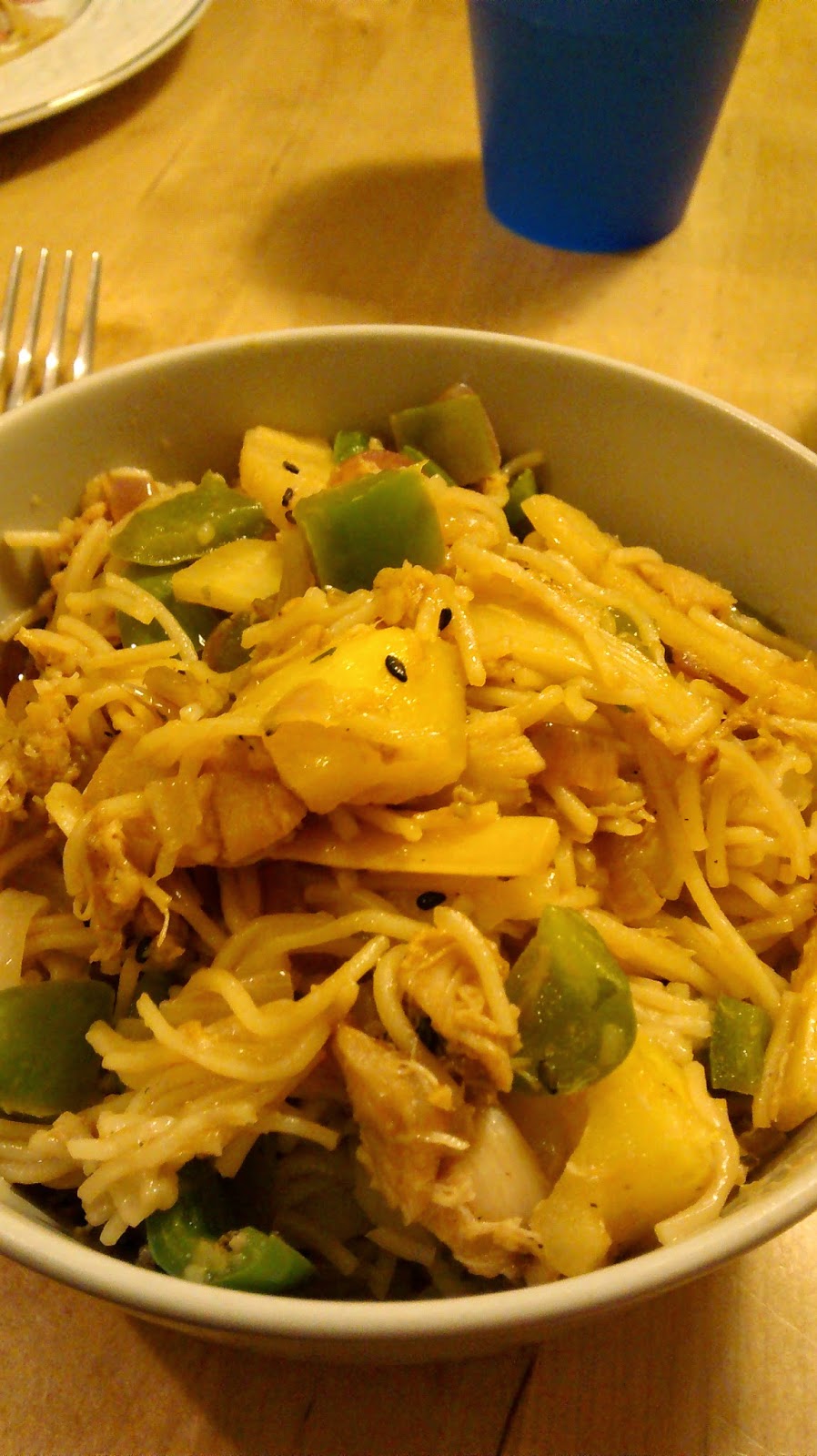 Chicken stir fry: (noodles and bamboo shoots from cupboard, pineapple and chicken from freezer)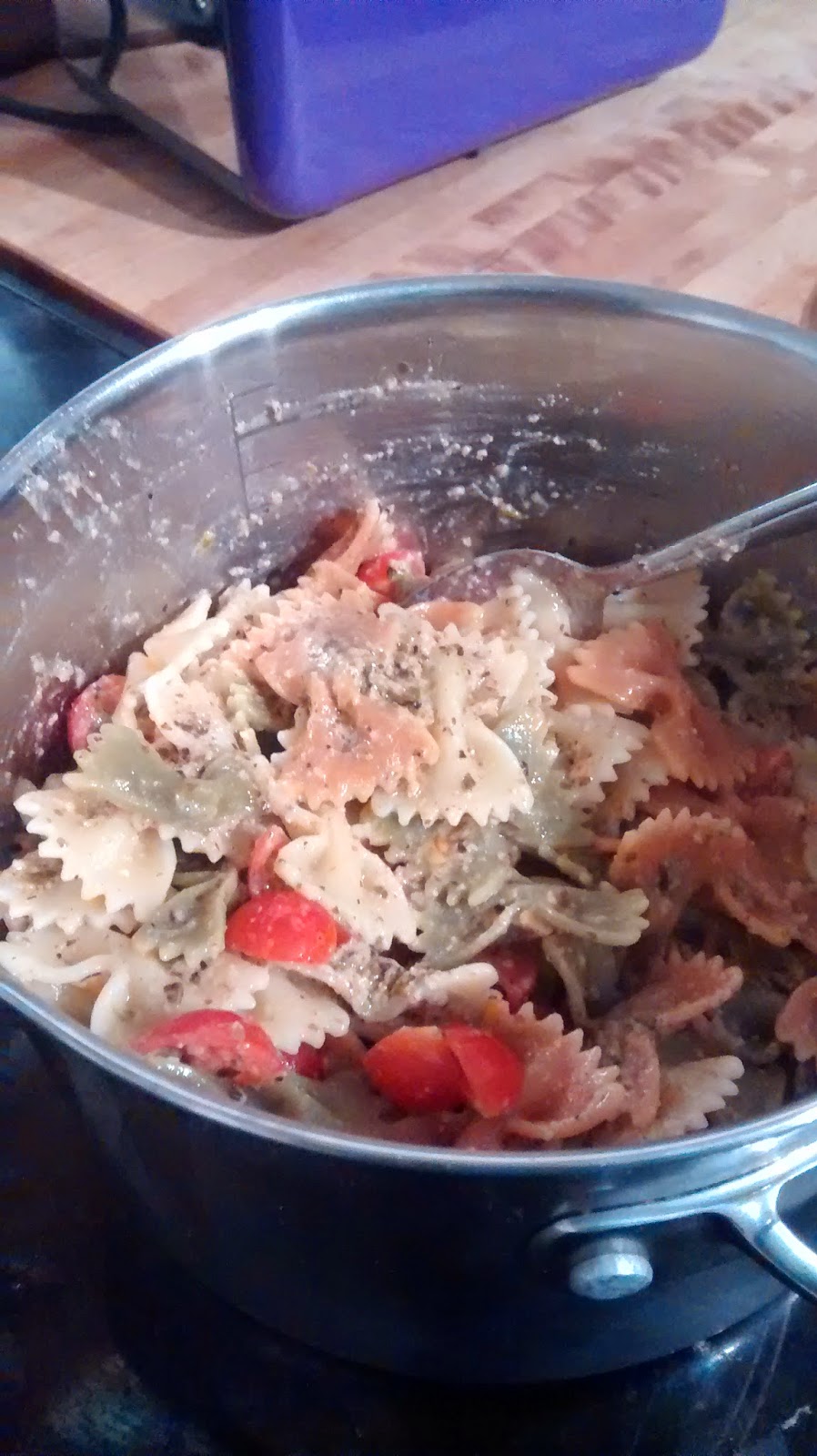 That staple - pasta with pesto (both store cupboard) and tomatoes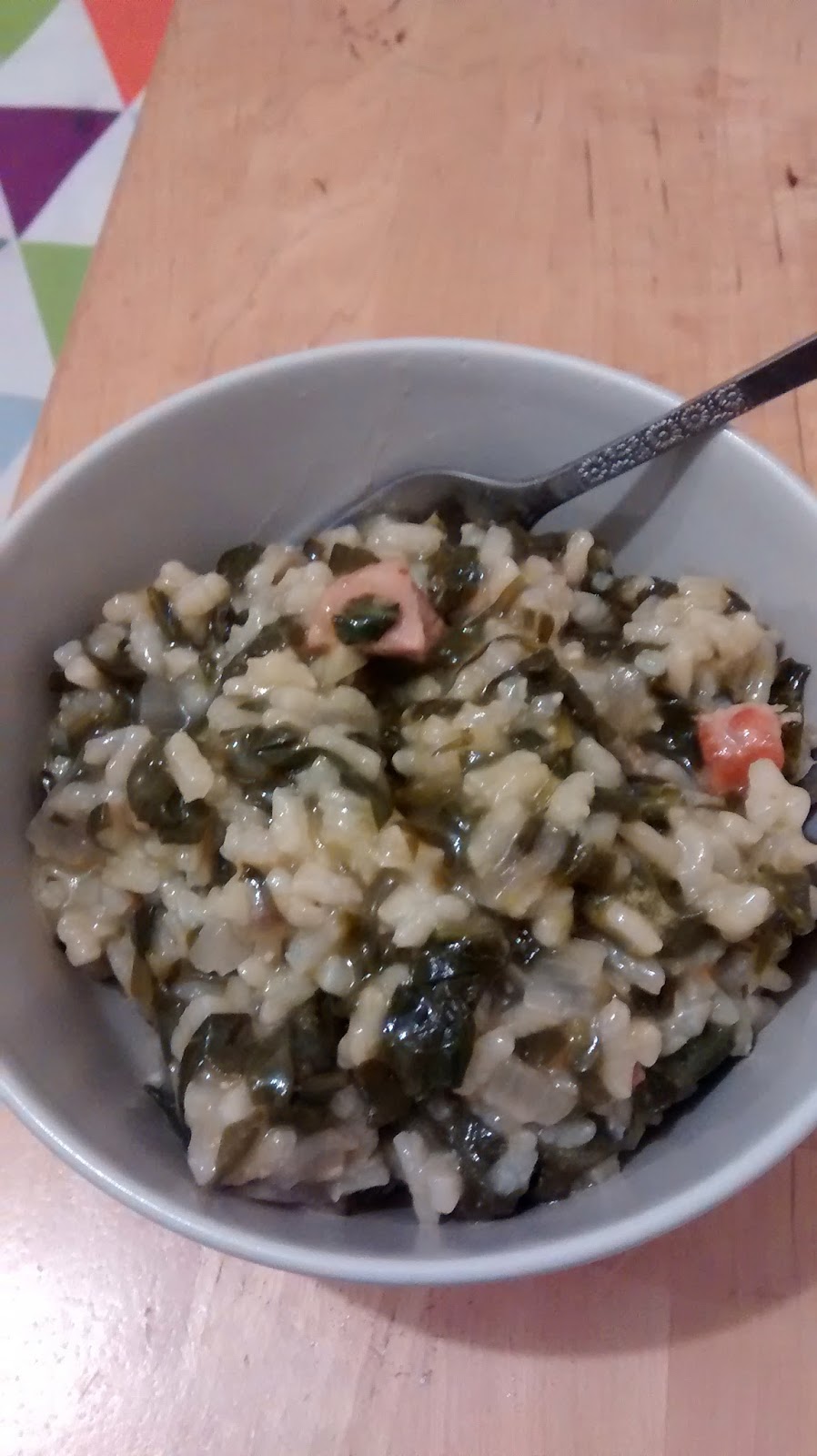 Spinach and sausage risotto (rice from cupboard, wine and Polish sausage from freezer)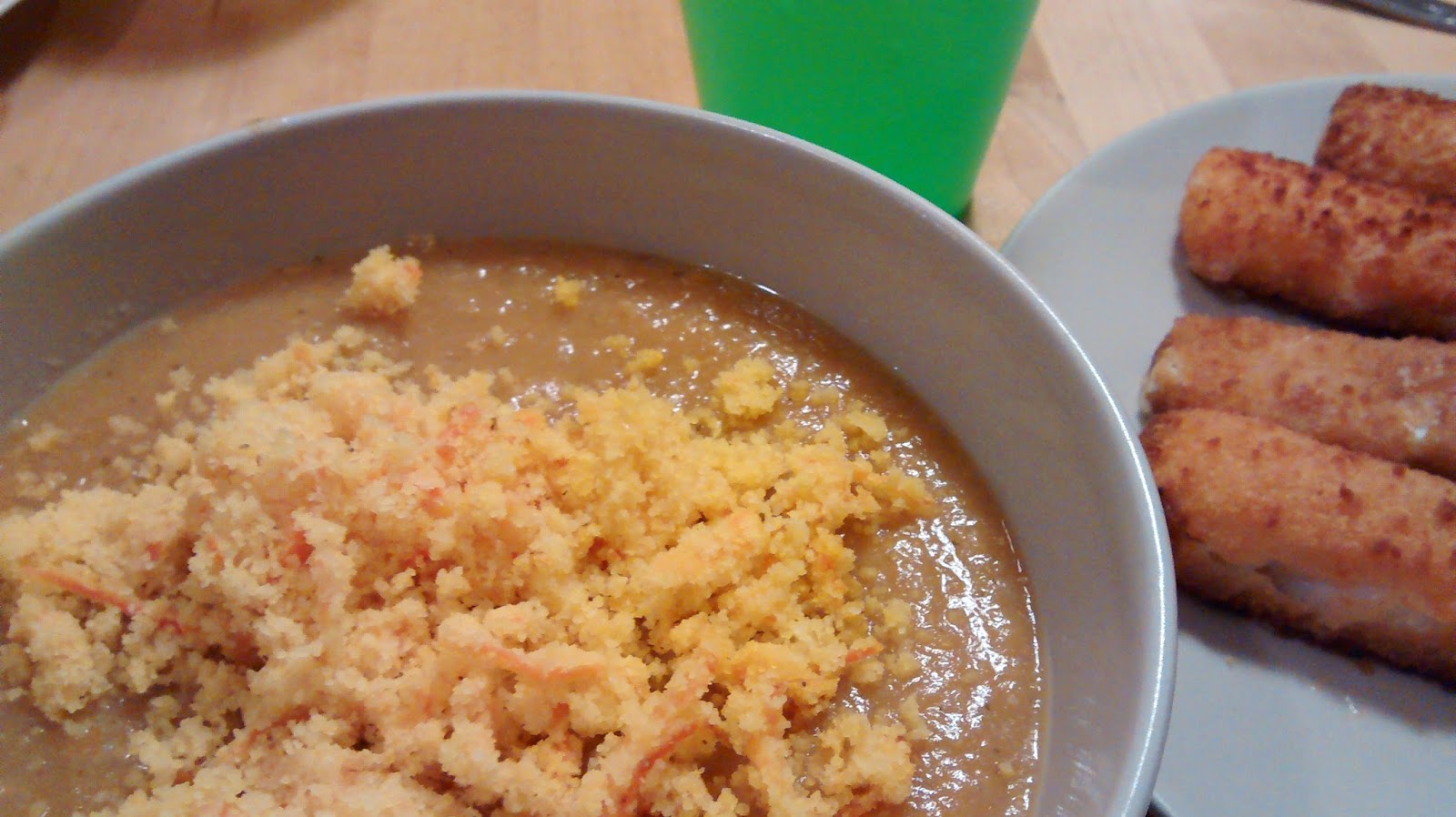 Boxing day veggie soup (from freezer) cornbread crumble (polenta from cupboard) and frozen fish fingers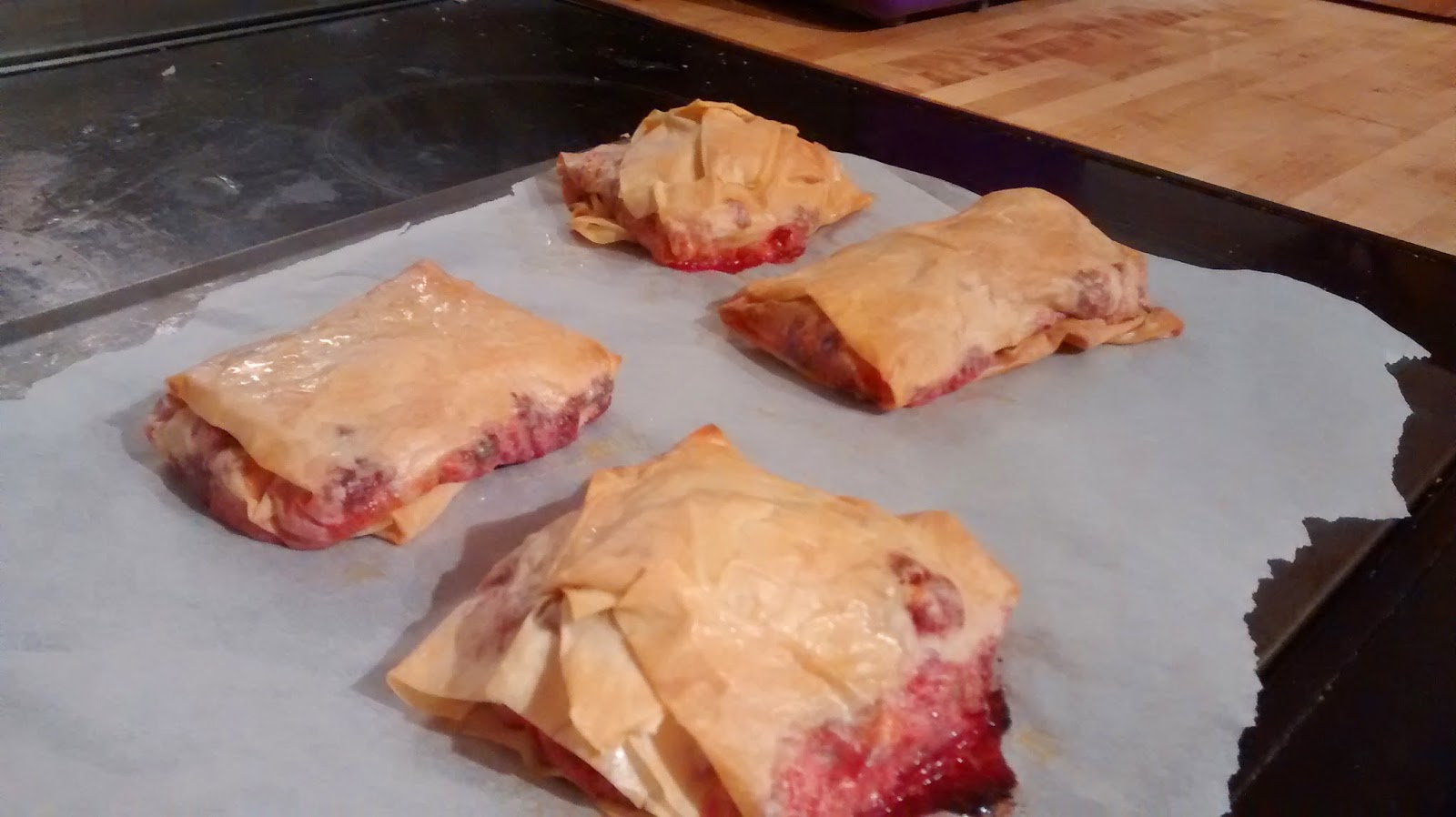 Chicken, pesto and beetroot parcels (filo and chicken from freezer, pesto from cupboard)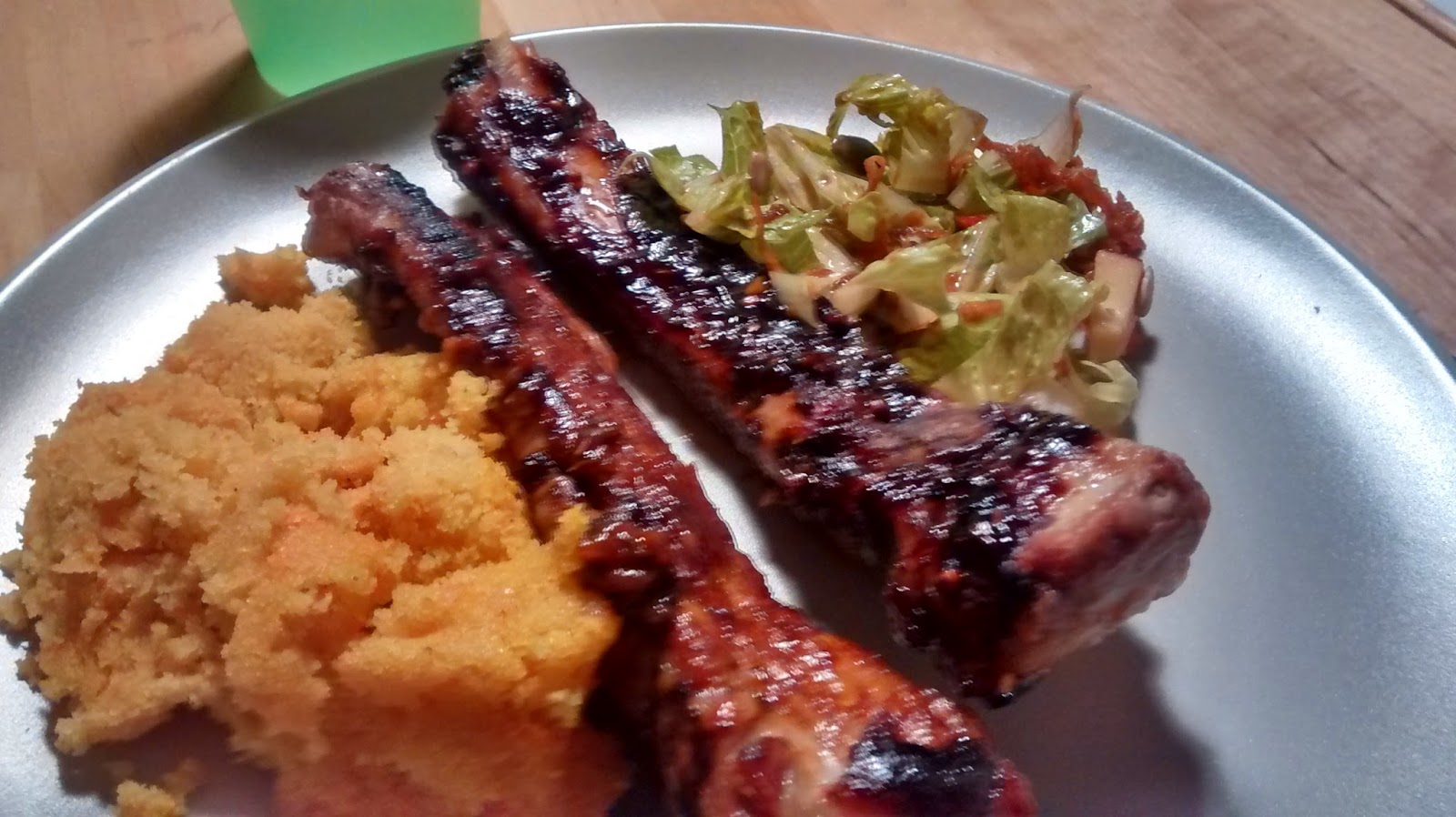 Spare ribs with cornbread (ribs from freezer, polenta and marinade ingredients from cupboard)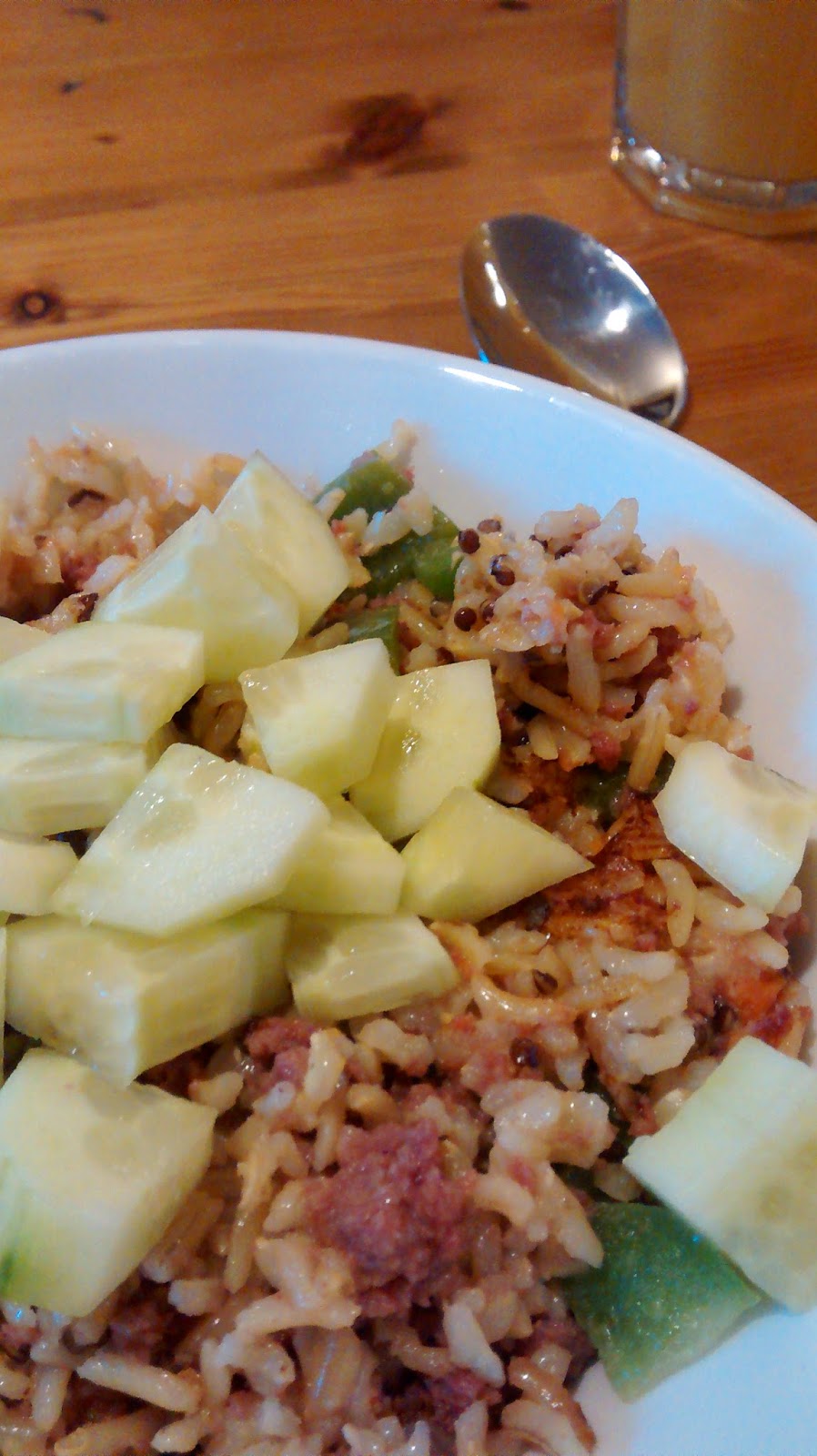 Brown rice and quinoa with corned beef and cucumber (rice, quinoa and corned beef from cupboard)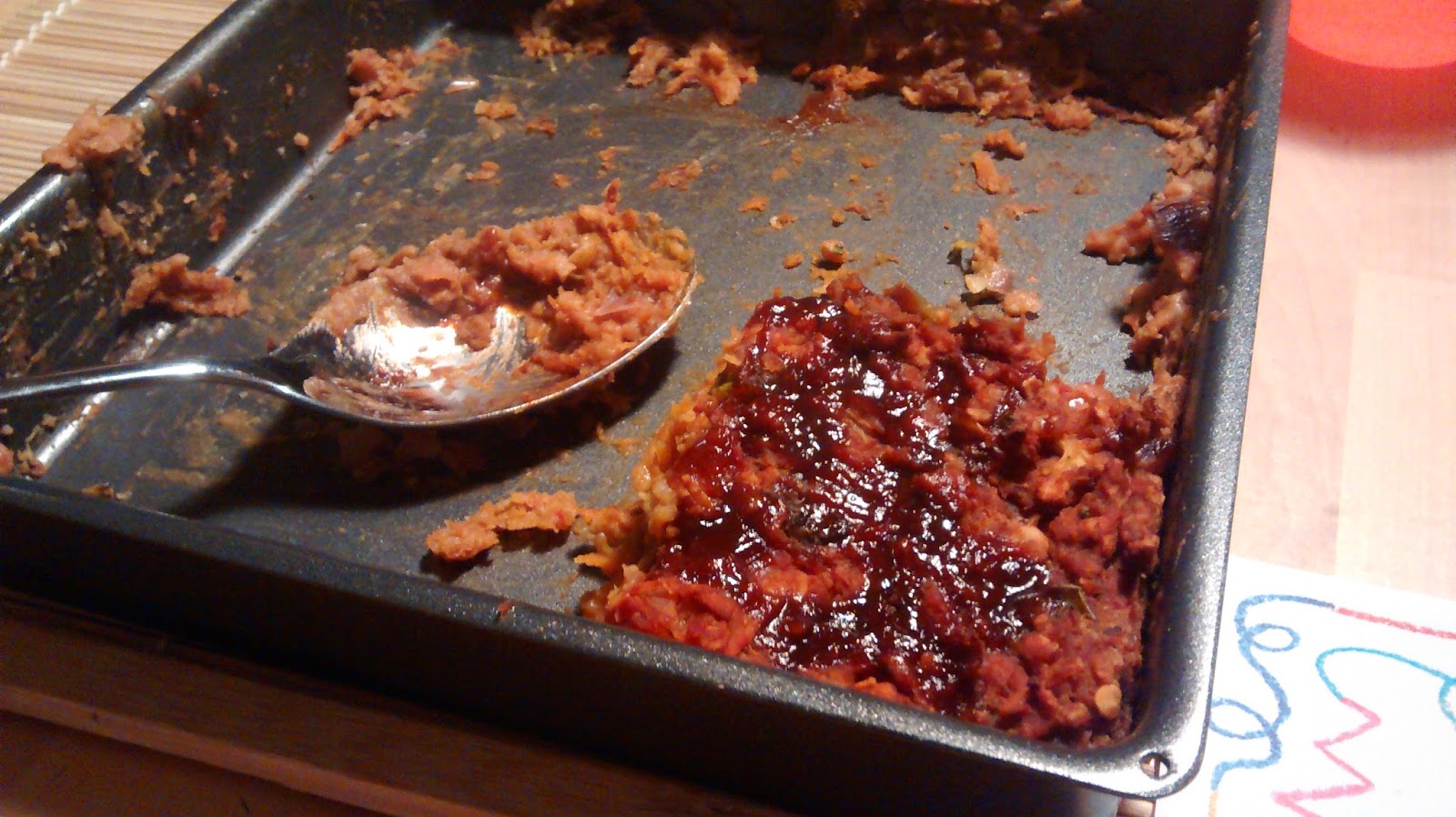 Maple bean, lentil and nut loaf (refried beans and red lentils, maple and balsamic from cupboard)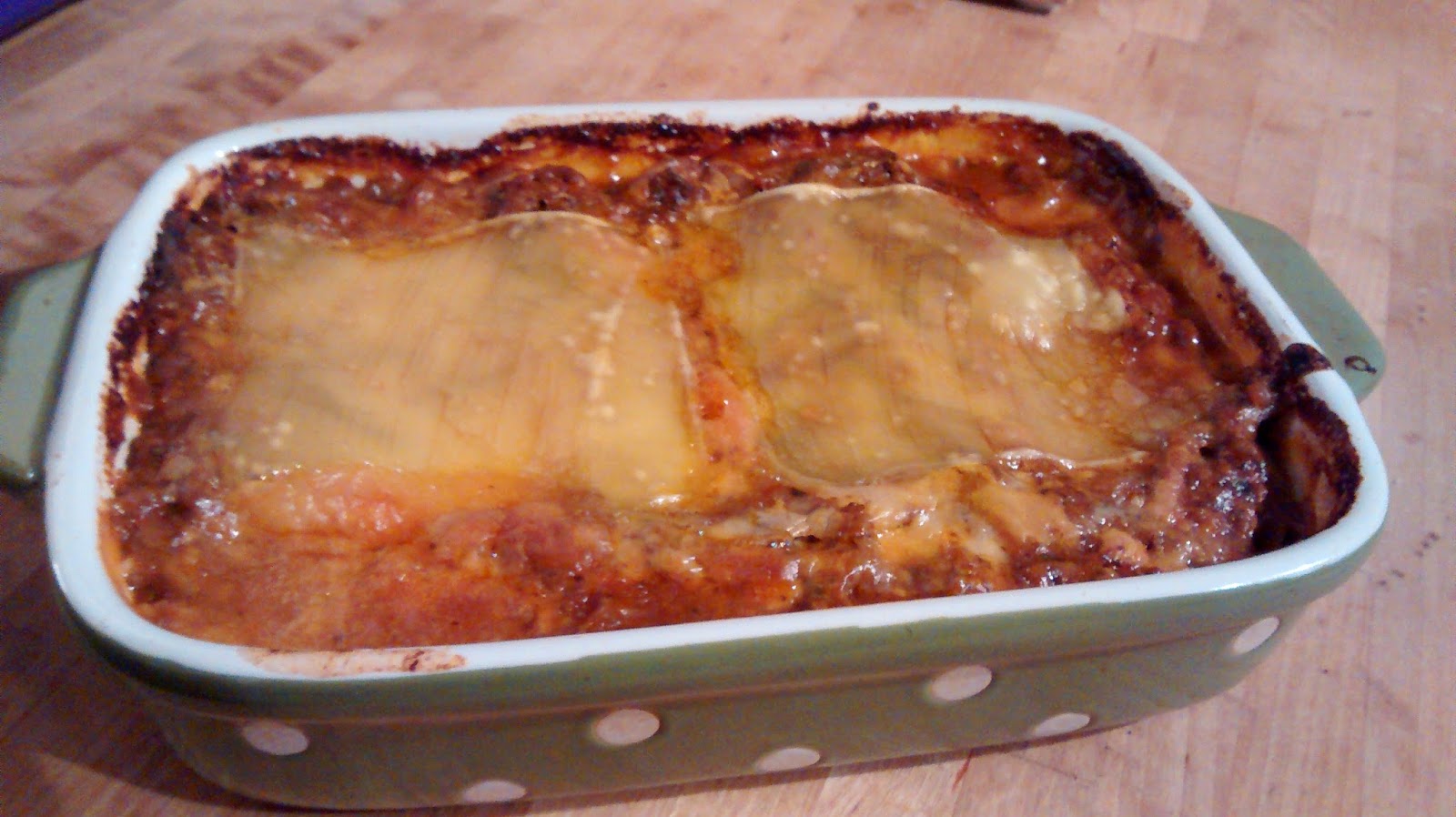 Venison Lasagne: (pasta, jar sauce and oat cream from cupboard and venison burgers from freezer)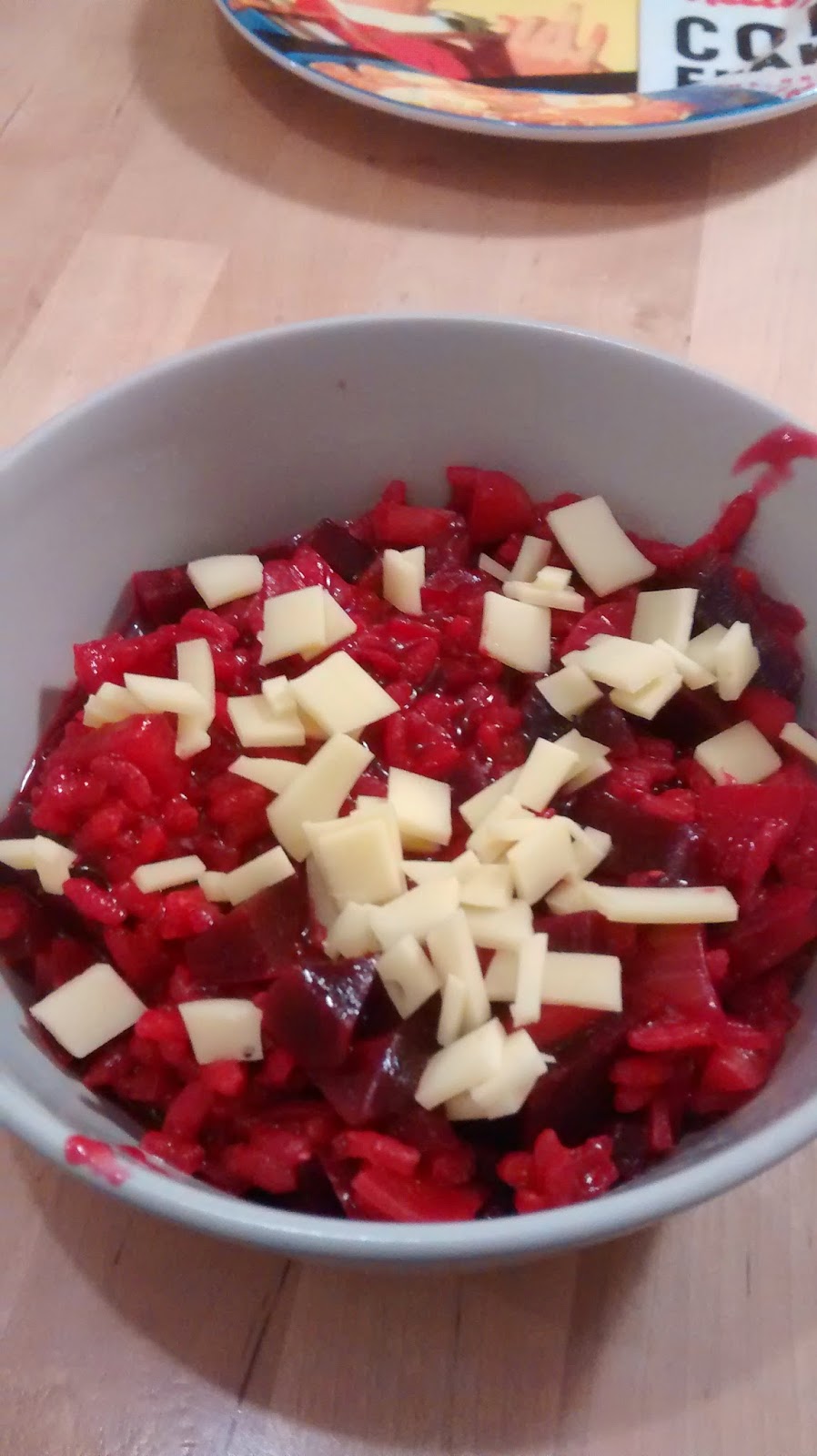 Beetroot risotto: (white wine from freezer, risotto rice from cupboard)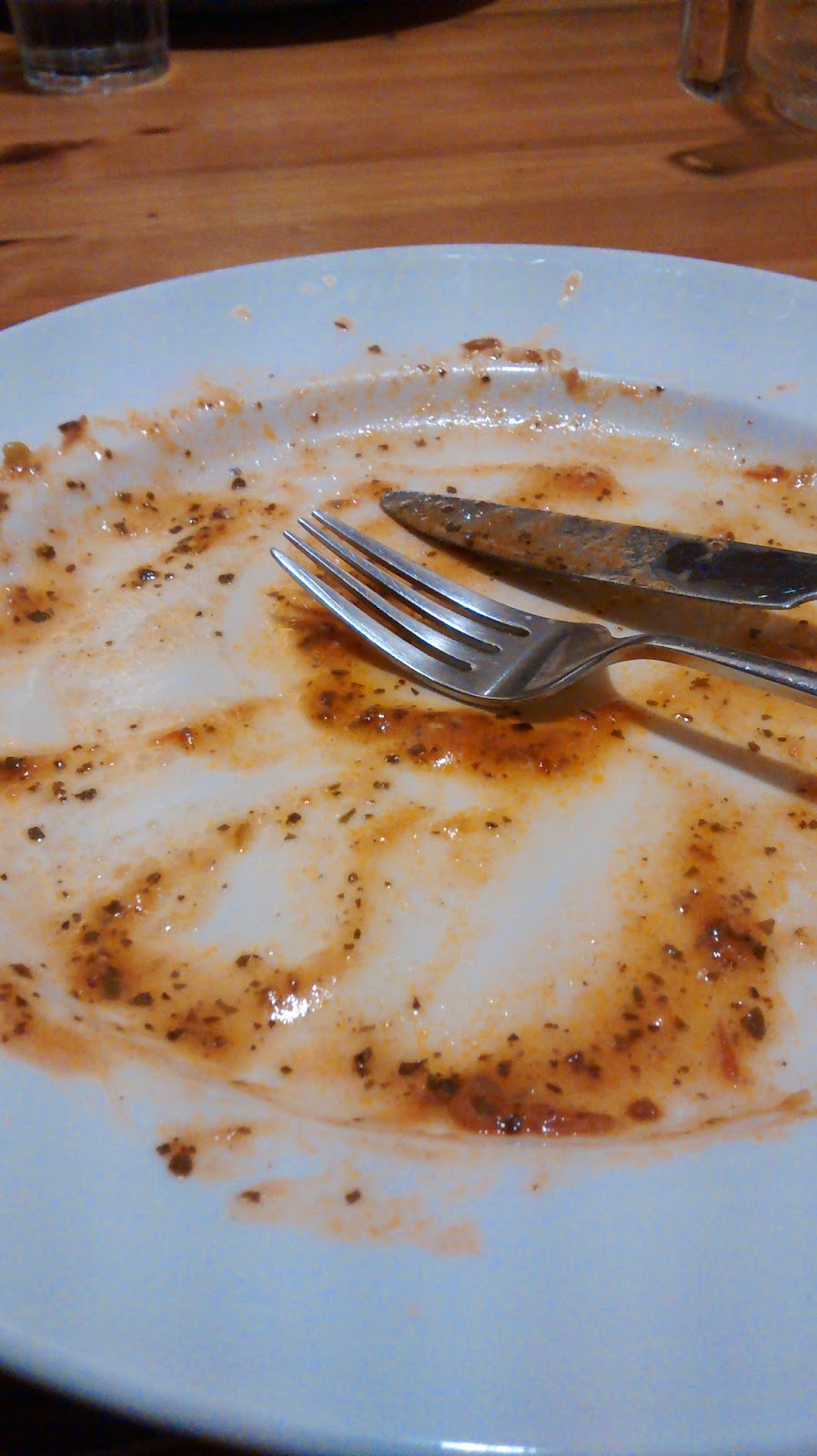 Pasta and jar sauce! (Both storecupboard)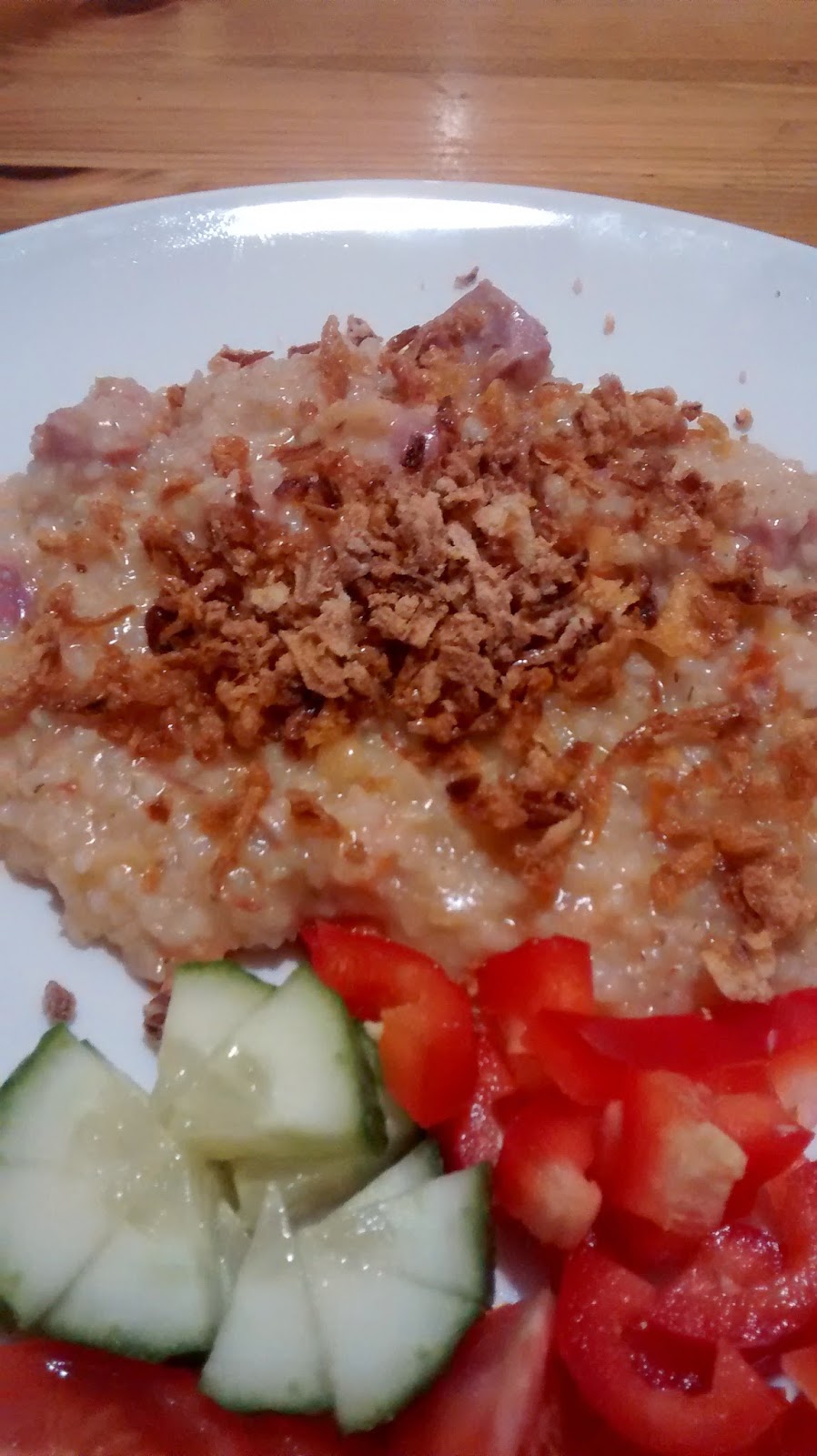 Polish bulghur (from store cupboard) with ham and crispy fried onions (also from cupboard)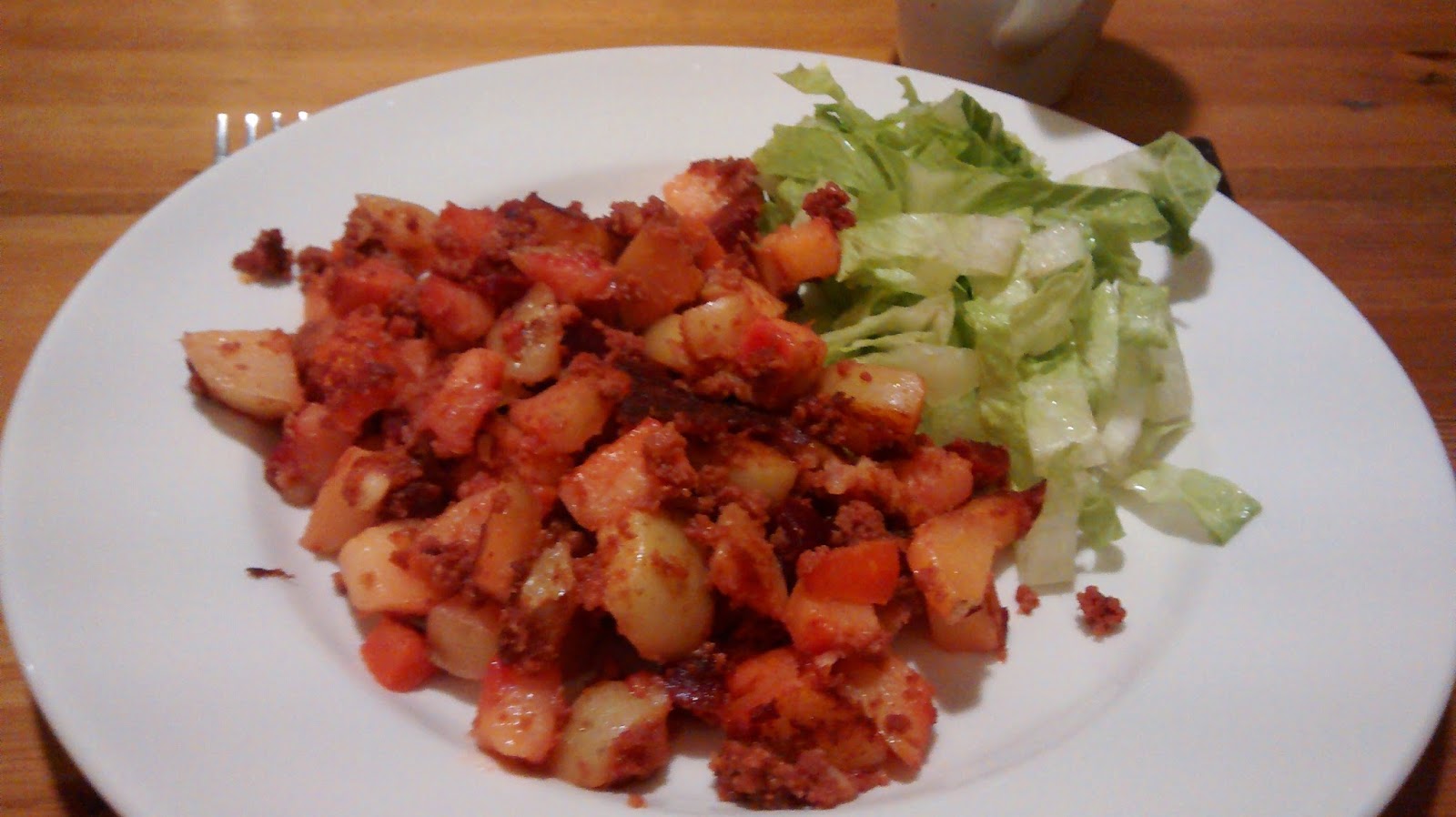 Corned beef and pepper hash (corned beef and marinated peppers from cupboard)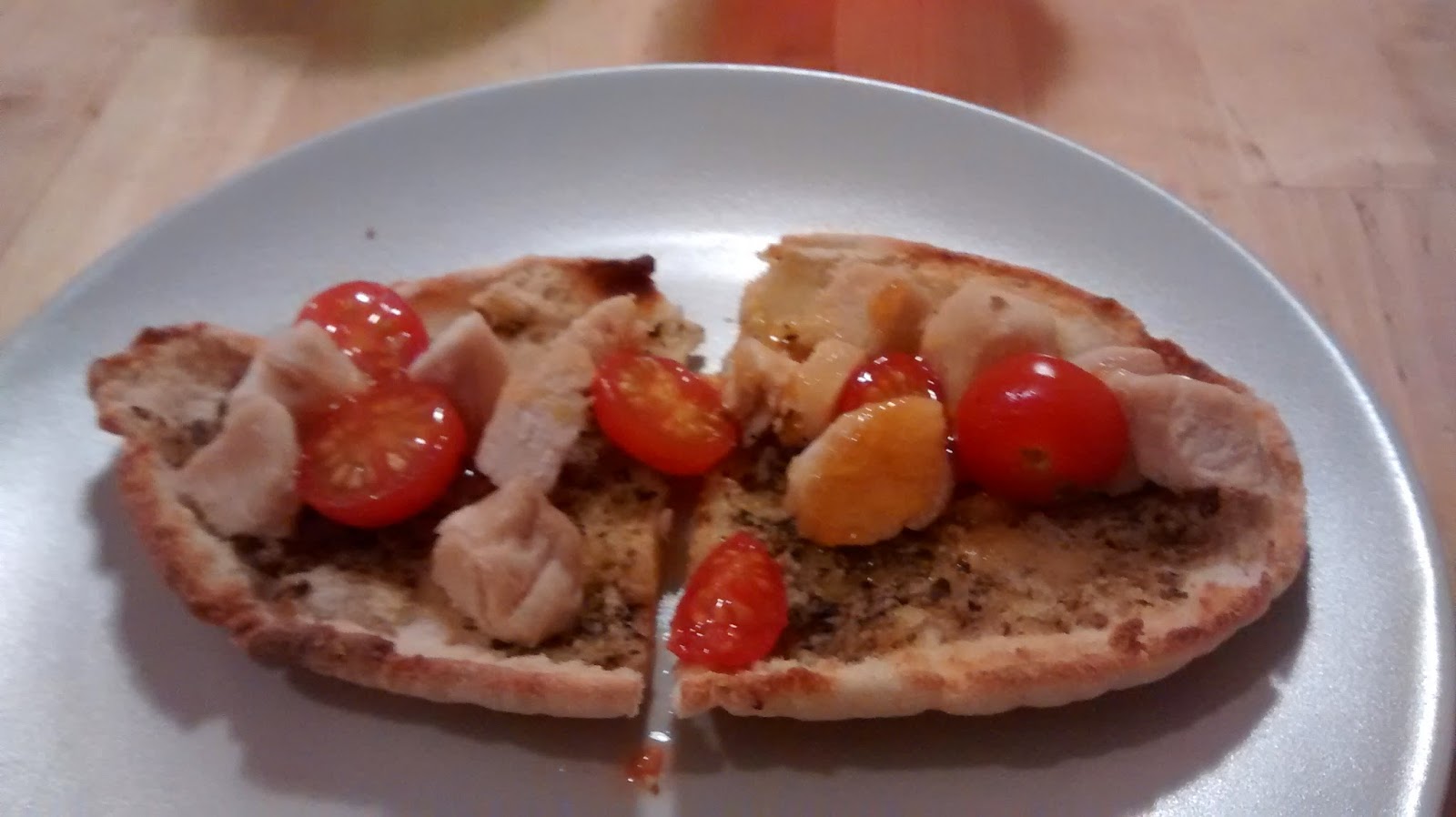 Pitta pizza - frozen chicken and jar pesto from cupboard

Since all of the photos have been taken on my phone, they are pretty awful! Particularly because at tea time, in Scotland, in January there is no daylight. In fact it has already been dark for a good couple of hours by 6pm. But, you know, I'm classing this as a public service, so you can all look at this motley selection and feel smug that you've been eating much prettier food for the first half of January, and secretly pity us as we pass the halfway point, having already used up most of the "good stuff" (aka risotto rice, lentils and pesto) in the cupboard!!! Who knows what random concoctions like ahead between now and February...