Cake for breakfast - Orange Pecan Muffins
It's muffin time. Well technically, it's almond milk hot chocolate with a cheeky shot of Cointreau time, after a week at work that has left me reeling slightly, and seeing spreadsheet imprints when I close my eyes. However… it is time to post a really good muffin recipe. Now as you read it, I grant you, it sounds unconventional, but have faith, it works and tastes amazing. And it's healthy enough that you can eat them for breakfast without feeling guilty, which is good. Starting the day off with cake is great, but starting the day off with an overshadowing feeling of food guilt, not so much. So make these, eat one for breakfast and do a happy dance. Or of course they're good at cuppa time too - or for pud. Don't let my cake-for-breakfast proclivities sway you!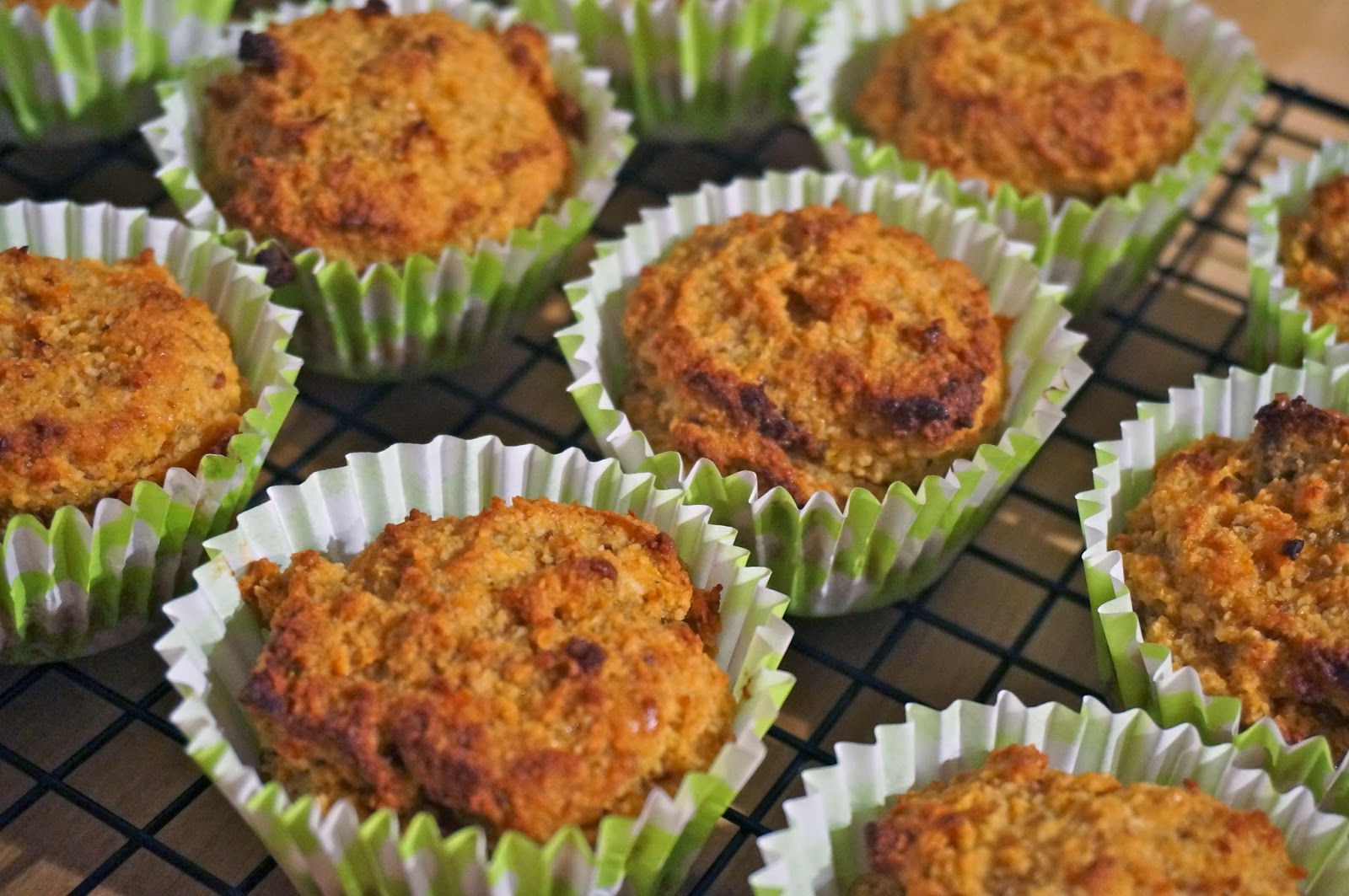 This is another recipe made using Natural Balance Foods nakd bars - of the Pecan Pie variety this time - which they sent me to experiment with. If you can't get hold of them, use some dates and pecans instead.

My final word of introduction is one of re-assurance. Really, really, honestly and truly (and my fingers aren't crossed behind my back) even though whole mandarins are used, peel and all, boiling them removes all of the bitterness. Honestly. This isn't one of these 'kale crisps are just as satisfying as regular crisps' health food claims (or even worse - vegan cheese that 'melts just like real cheese' - but I've ranted about that before, so will avoid that tangent) that are fairly tenuous if not downright dishonest. It's just a fact of baking alchemy.

Orange Pecan Muffins (makes 12 muffins)

2 medium sized mandarin oranges
2 tbsp ground flaxseed
4 tbsp cold water
250g ground almonds
1tsp gluten free baking powder
100g rapadura / succanat or other dry sugar
2x nakd pecan pie bars (or 30g dates and 30g pecans chopped)
120g non-dairy yoghurt (plus more to serve if you like)
Give the outer skin of the mandarins a good scrub to get rid of any residue, then put in a small saucepan and cover with cold water. Bring to the boil and simmer for 20 minutes. Drain off the water, re-cover with cold water and repeat. After another 20 minutes simmering, drain and allow the mandarins to cool for 10 minutes.
In the mean time preheat the oven to 160C and line a 12 hole cupcake tin with paper cases.
Next whisk together the ground flaxseed and cold water in a small bowl and leave to allow the flax gel to form.
Once cooled a little leave the peel on the mandarins and cut into chunks (removing any pips you find), then blend to a pulp with an immersion blender or in a food processor. Transfer the orange pulp to a large mixing bowl.
Chop the pecan pie nakd bars into small pieces and add to the orange mixture along with all of the other remaining ingredients, then stir well to combine.
Divide the mixture easily between the cases - you can fill them fairly full - they won't rise too much.
Bake for around 30-35 minutes until golden brown on top and lightly set.
Allow to cool in the tin for 10 minutes, then lift out carefully onto a wire rack. The muffins will firm up as they cool.
These will keep perfectly in a tin for 3-4 days as the ground almonds will prevent them from drying out."
The good news is that these will keep perfectly in a tin for 3-4 days, as the ground almonds prevent them from drying out.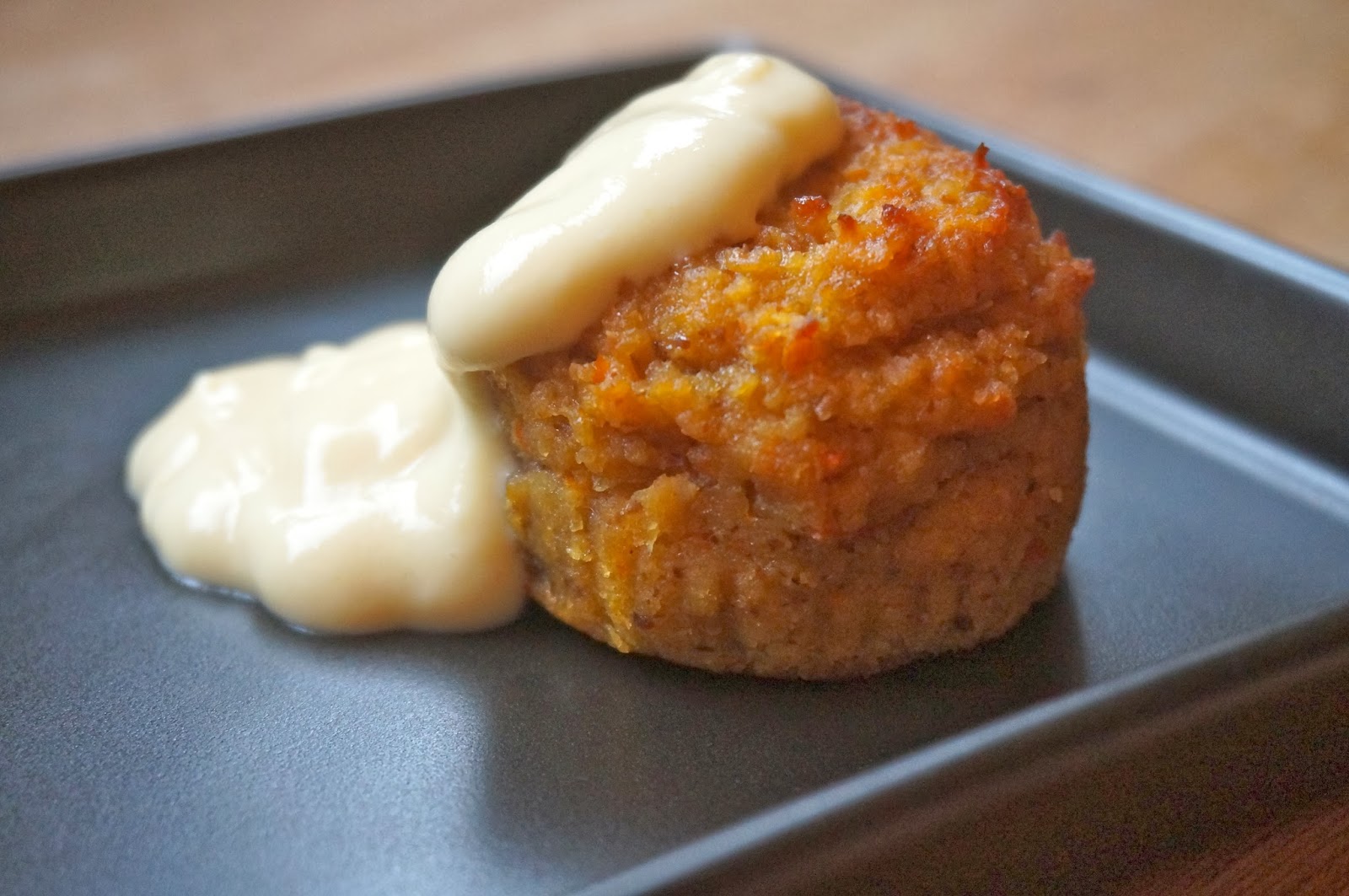 They are delicious unadorned with a cuppa (or for breakfast - see above!). They're also fab warmed and served with a dollop more of yoghurt of your choosing as a pudding. And if you've got a special occasion to celebrate, they'd also work well slathered with icing and sprinkles. The world needs more sprinkles.