I'm feeling pretty virtuous about this post - it was our dinner tonight and it was really good. Admittedly it was possibly slightly crunchier than intended, but I'm including some suggestions to remedy this and make it perfect.


Prettier than I expected from an oat groat pie!

It is, in fact, also my Random Recipe submission this month. As ever, it is hosted by Belleau Kitchen, and the theme is the Big 3-0 - since it's the 30th random recipes challenge - and I thought it was only good and proper that I posted it quick, before I sailed past the big 3-0 and into the murky waters of 31 myself very soon!

We were tasked with counting along our cook book shelf and stopping at number 30, then cooking the recipe on page 30. My 30th book was 'Great Little Cookbooks Wholefood Cooking'. It's one of those cookbooks that has no author, and I probably felt sorry for it when I saw it in a bargain book shop and decided to take it home, figuring no-one else was likely to be interested in bargain basement wholefoods!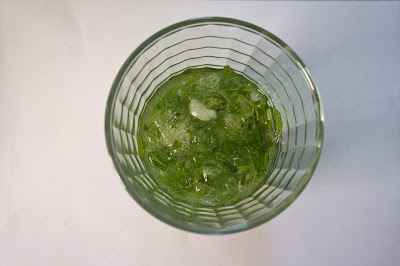 Fresh from the oven - immediate picture taking just in case it didn't turn out of the tin, but it did beautifully

Each recipe has not only a difficulty rating, but many have a one word comment to sum up it's quality. This one is rated as 'Exquisite' and 'Easy'. It never fails to amuse me - particularly as some have no quality rating - does that mean they're pretty mediocre and didn't warrant any superlatives? Maybe I should try one to see. Mr E, who ended up making most of this, (time ran away with me and after toasting and soaking the oats, I was off out for the e

vening) would definitely dispute the 'Easy' rating.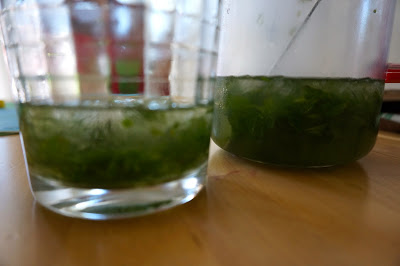 Hello hazelnuts! Time for your close-up...

Enough of my rambling though, and on to the recipe. It is actually billed in the book as 'Oat Slices with a Cheese and Nut Crust' but since there was no cheese involved to make it dairy-free, I'm re-branding it. And possibly downgrading its quality from 'Exquisite' to 'Heartily delicious'. Exquisite seems a bit too fancy for such a robust dish.

Nutty Savoury Oat Slice (serves 4 as a main meal, or 8 as a side)

150g oat groats (basically oats that haven't been rolled, cut or otherwise messed about with)
200ml boiling water
1 tsp vegetable stock powder - I used Marigold vegan
25g spring onions
75g carrots
50g celery
1 tbsp fresh parsley
2 eggs, separated
4 tbsp Oatly oat cream (another non-dairy cream would work too)
1 tbsp non-dairy margarine (I used Pure sunflower)
50g hazelnuts, coarsely chopped
2 tsp dried thyme
1 tsp dried marjoram
1/2 tsp ground fenugreek
1/2 tsp hot chilli powder
Salt and pepper to taste
Firstly, dry fry to oat groats over a low heat for about 20 mins, stirring frequently to stop them burning. They will begin to smell toasted.
Add the boiling water and stock powder, then simmer for 10 mins, adding a splash more water if needed to stop them simmering dry.
Take off the heat and allow to cool for around an hour. (Alternatively, instead of simmering them for 10 mins, you could leave them to steep overnight).
Next finely chop the carrots, celery, spring onions and parsley. You can do this by hand if you like, but it is quick and easy to pulse them all up in a food processor.
Tip the finely chopped veggies into the oats, add the egg yolks, Oatly cream, margarine, 3/4 of the nuts, dried herbs and spices and mix well.
Season to taste with the salt and pepper.
Pre-heat the oven to 200C (180C fan) and grease the sides and base of a 9" cake tin.
With an electric whisk, beat the egg whites until stuff, then gently fold them into the oat and vegetable mixture, trying hard not to lose too much volume.
Spoon the mixture into the prepared tin and sprinkle over the remaining hazelnuts.
Bake for 30 mins until golden brown on top and springy to the touch.
Allow to cook in the tin a little before serving to help it firm up - we had it cold and it was delicious, but I can imagine that hot would be very tasty too.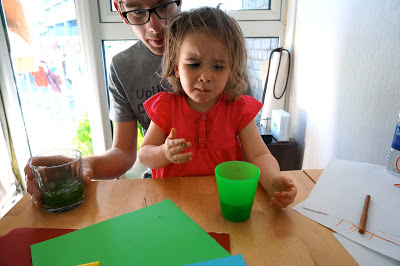 This is hearty and filling, and the egg and nuts pack in some protein, so it doesn't really need much to go with it at all. The recipe suggests grilled mushrooms, but we had tomatoes and some lettuce from our balcony pot - Mini-M was chief balcony lettuce harvester with her little scissors.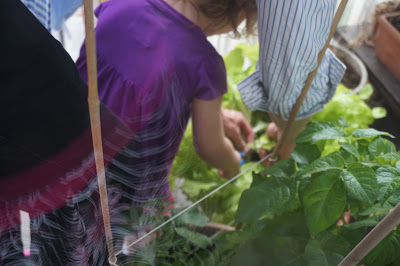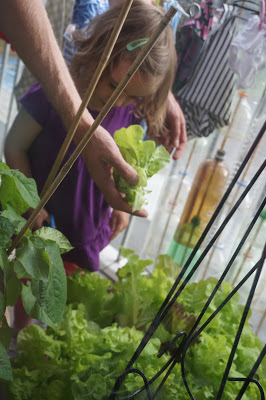 Job done!

And so to finish the post, I have to return to the original book recipe, that is clearly aimed a some sort of superhuman giants with enormous appetites, since it claims the recipe serves 2(!). Indeed, not only that but it suggests it is cooked in a 10inch diameter tin. I defy anyone to eat half of a 10inch diameter tin of oat pie! As a main, it will serve 4 adequately. As a side, I'd say 6-8. As a result, the book quotes a whopping 790kcal and 52g of fat per serving (since as well as the nuts it was topped with a generous amount of cheese).

I was intrigued as to how my version fared, and a little confused by the book, so did something I do fairly rarely - stuck all the ingredients into an online calorie and nutrition calculator, and I'm pleased to report, my version clocks in at much more moderate 305kcal per serving, is high in Vitamin A, iron, selenium and manganese, and even has a reasonable amount of calcium and Vitamin C too - not to mention plenty of fibre from all of those oats!

Now I just need to find something else to do with the rest of the bag of oat groats...