Pasta Please Cheeseless Wonders Roundup
This month I was hosting the Pasta Please challenge. It's organised by Jac at Tinned Tomatoes, and my chosen theme this month was 'Cheeseless Wonders' - scandalous I know, but honestly, pasta with no cheese in sight can be very tasty too!

And now it's time to prove that, with this month's roundup

Kicking us off is Erbe in Cucina who made this vibrant and delicious looking Pesto Spaghetti with Cherry Tomatoes - and there's a link to a whole host of pesto recipes, many without dairy, with something to suit everyone's taste and store cupboard!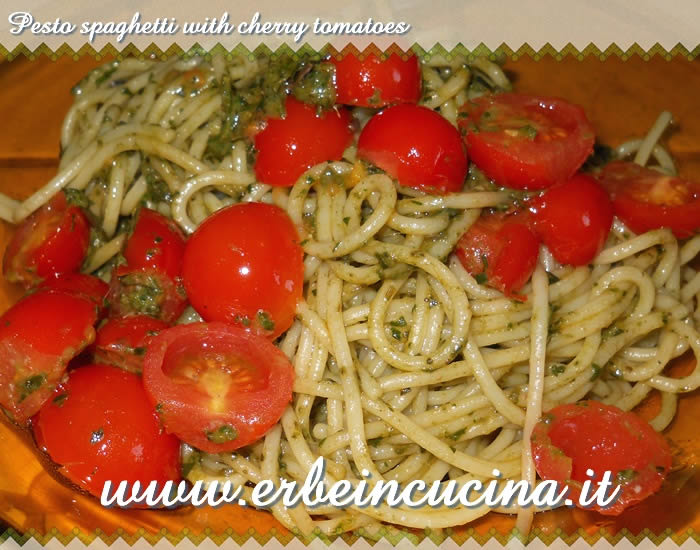 I was next, with a very quick and easy recipe for a No-Cook Tomato and Almond Pasta Sauce. I couldn't believe the depth of flavour that was so easy to achieve - we ate it with some black olives scattered over the top instead of the ubiquitous grated cheese.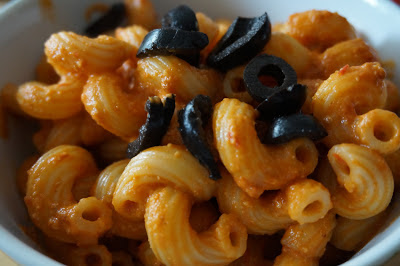 Mr E at Hell Yeah Four Ingredient Recipes made... Four Ingredient Haggis Pasta - and if you're vegetarian or vegan, veggie haggis would could easily be substituted for the meaty variety for hearty supper.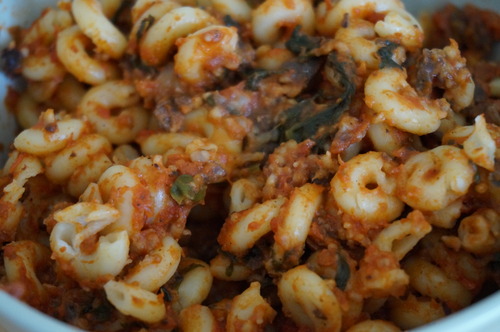 Next up, Green Gourmet Giraffe rustled up some miraculous Cheeseless Cheese Sauce - perfect with any pasta - in this case some beautiful red pomodoro pappardelline (try saying that quickly!).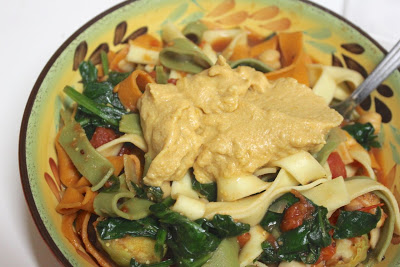 I love the sound of this next dish - Kelp Noodles and Kale with Avocado-Miso Sauce by The Taste Space. Avocado adds a fantastic creaminess to dairy free pasta sauces. And since kale and avocado are both superfoods, this one hits the health and taste marks.



Next an entry from the Pasta Please organiser - Creamy Mushroom and Herb Spaghetti by Tinned Tomatoes. Not only do the giant chunks of mushroom look irresistible, it is vegan into the bargain!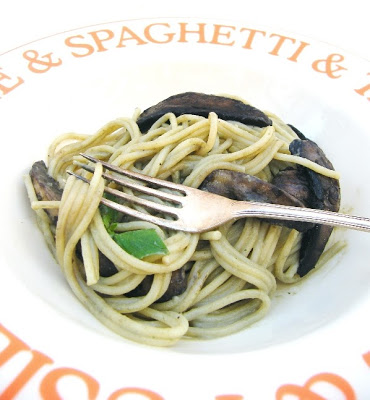 Following that comes the intriguingly named Pasta for the Weak Hearted by Truth Personified, which is choc-full of tomatoes, peppers, basil and LOTS of garlic. With all of those flavours, there's no need for cheese.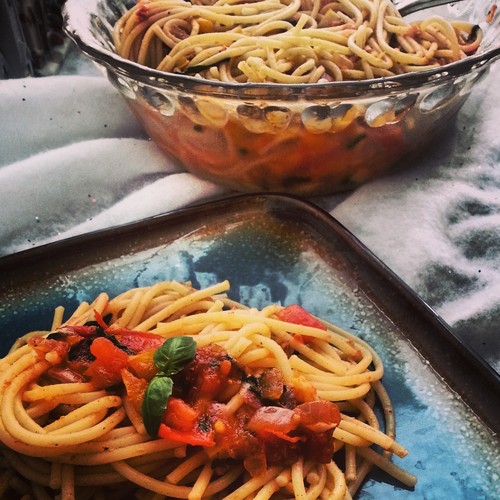 And lastly - although cooked much earlier in the month, but only posted by me at the last minute - a guest post from my own Mum! She's slowly becoming a food blogger by proxy, as she gets sucked into the various challenges I'm doing - this time she made Smoked Salmon, Artichoke and Tomato Pasta which was a spicy savoury hit.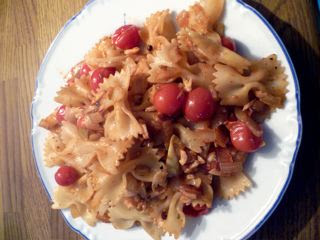 Thanks to everyone who took part - the August challenge will be hosted by
Cate's Cates
, so have a look at her site at the start of the month to discover the theme.