Posting fast, as Mini-M was sleeping whilst I uploaded the photos, but is very much now awake - kicking my legs quite viciously and chewing her rabbit, lying on the floor next to me. And sneezing and wheezing away unfortunately as she has a stinker of a cold :o(
Saturday 26th February
Stitched panorama from the top of Haysike hill, outside Hawick, during a buggy walk with the in-laws.

Sunday 27th February
Mini-M was very insistent that it wasn't bed time! So she went flying instead...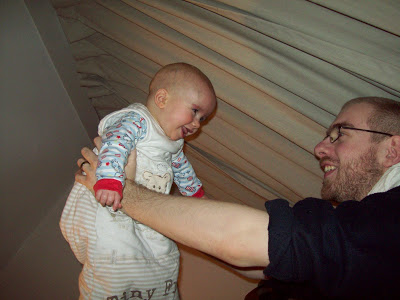 Monday 28th February
Robert Burns silhouetted in the sky at the junction of Bernard St and Constitution St in Leith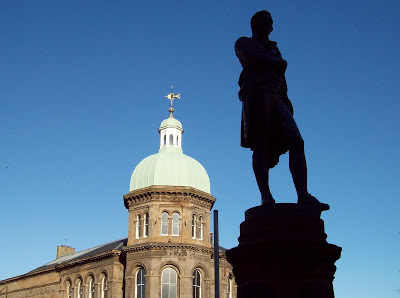 Tuesday 1st March
Very muddy carrots and beetroot from our veg box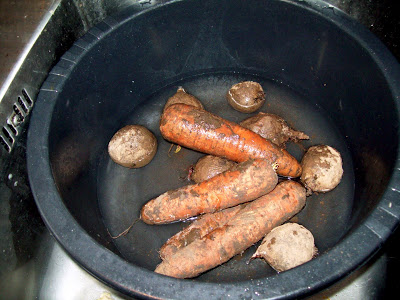 Wednesday 2nd March
Crocuses and long shadows in the late afternoon at Victoria Park, Leith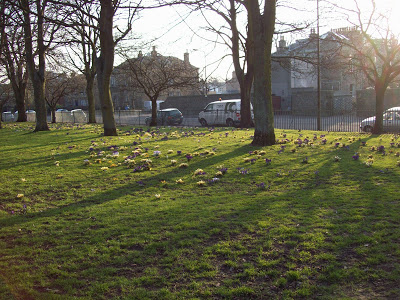 Thursday 3rd March
Beetroot & Carrot puree for lunch!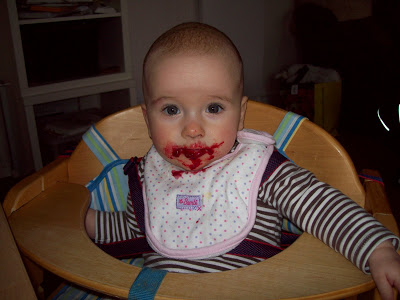 Friday 4th March
What can you make with chocolate muffins, peanut butter, vanilla icing & white chocolate? It's a surprise - you'll have to wait until a future blog post to find out!