Random Recipes #28: Bread
The theme for May's Random Recipes challenge, hosted as every at Belleau Kitchen is bread.

My Dad makes awesome bread. (In fact Mini-M regularly requests "Grandad's Bread")

I don't. Most of my bread making attempts have been distinctly doughy in the middle, and somewhat stunted in stature.

I did consider getting him to make some, then passing it off as my own but I'm a terrible fibber! Plus I've posted plenty of other culinary failures here over the past few years, so why not add bread to the list.

Since this is the 28th Random Recipes challenge, I decided to take the 28th recipe book from my shelf and hope that it had some bread recipe in it, so I ended up with "Ottolenghi The Cookbook". And indeed, there on page 166 was a recipe for Sour Cherry and Walnut Stick. It didn't make a huge quantity, which sounded ideal - small scale disasters are always preferable!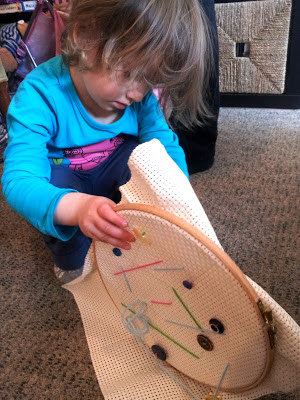 Not so 'stick' like...

Did I follow the recipe properly... of course not. I think I should have called my blog "I-Can't-Follow-A-Recipe" rather than "Makey-Cakey".

My substitutions were more minor than on some occasions - raisins for sour cherries (a change to flavour rather than texture) and millet flour instead of buckwheat flour. (Only a small amount - the primary flour is seeded wholemeal wheat flour) - again probably not critical.

I attempted to follow the method to the letter - but it is written for using and electric stand mixer, which I don't have. My food processor does have a 'dough' blade, which I decided to give a go. Now, as you'll have gathered I'm no bread expert, however I'm pretty sure that being battered against the sides of the food mixer in a high speed ball isn't the right sort of kneading to stretch the gluten and whatever else you need to do to make bread light and bready. And I think this is borne out in the finished product - a tasty but rather dense loaf! If I was being a harsh self critic, I might liken it to dwarf bread... but much tastier!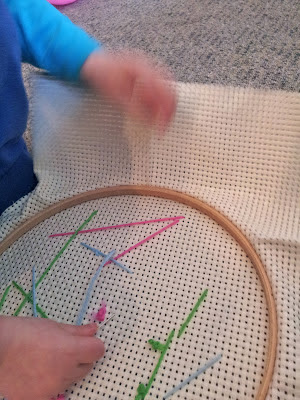 A little dense - just like me!


I will definitely give this recipe another go - although still not following the actual recipe! Next time I'll ditch the mixer and knead by hand.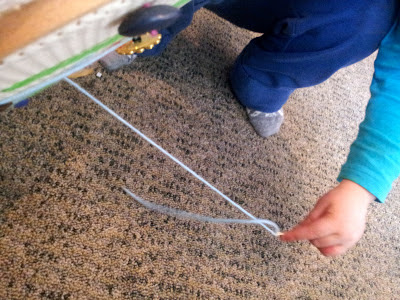 But... all is not lost - it is cooked in the middle! An improvement on previous form :o)