The Christmas Present that Keeps Giving
I explained in this post here that for Christmas Mr E promised me a different culinary and cultural evening each month, with a savoury and sweet culinary offering, a classic album and a noteworthy film.

We started off with Scotland in January, and in February we went to Spain, metaphorically speaking.

For main course, Mr E cooked Cocido Montanes, which is a meaty tomato and bean stew, which according to good old Wikipedia is "originally from and most commonly found in the autonomous community of Cantabria in northern Spain".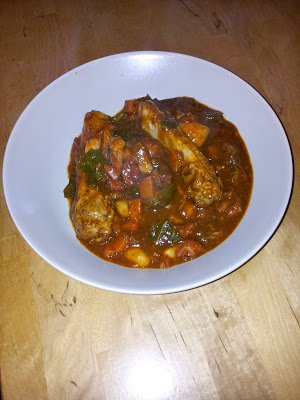 Taking hearty to a new level!

It was full of good things - beans, cabbage, potatoes, carrots, tomatoes, chorizo, pork ribs and black pudding, which were slow cooked together for several hours.

As the sweet dish, Mr E made Torta de Aciete which are sweet biscuits from Seville which are made with almonds, sesame seeds, olive oil, flour and flavoured with anise.

Mini-M was very interested in these - mainly because a) they were biscuits and b) involved rolling out, which instantly increases the appeal of whatever is being cooked!

As for the cultural element, we listened to some tracks by Pablo Alboran and watched the film "Inconsciente" which was good, but in a rather bizarre way.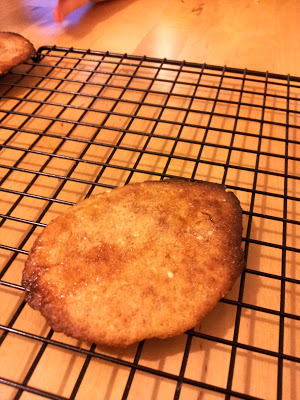 The last Torta de Aceite...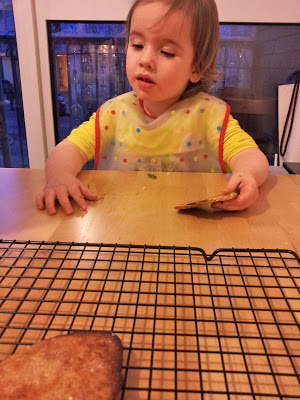 ...is...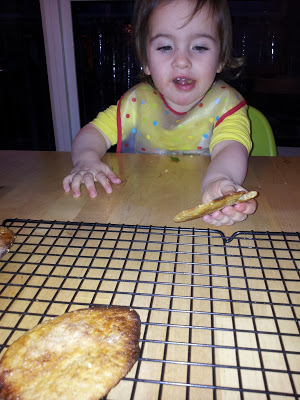 ...about...
...to be...
...appropriated!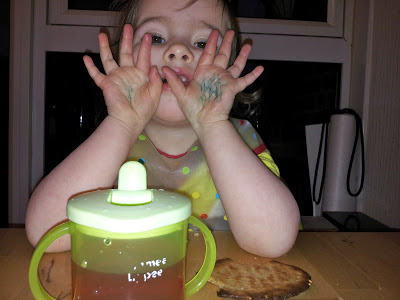 And finally, Mini-M showing off a new discovery - hand art - this is apparently a flamingo.