It was my turn on the cake rota at work a few weeks back, and here's one of the things I made: After Eight Slice. (I also made some pear and hazelnut muffins and some sunflower seed, yoghurt and raisin biscuits, which should get written up and posted before too long!).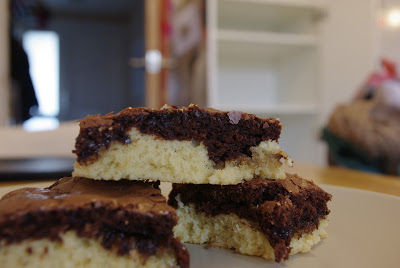 Sweet sponge - check! Chewy brownie - check! Gooey hidden After Eight layer - check!

This is easy and really delicious! It's sweet, chocolatey, minty, chewy and spongy all at once - a lot of accolades for a little piece of tray bake... I also cheated a little bit, and used half a box of brownie mix which I had kicking about open in the cupboard. But I'm sure it would be even more delicious with topped with a layer of homemade brownie - just make a half batch of your favourite recipe.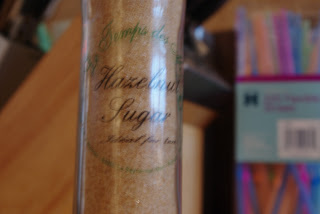 It looks fairly inauspicious, but what it lacks in glamorous appearance it makes up for in taste

After Eight Slice (Makes 24 pieces)


2 eggs
90g SR flour
90g sugar
90g dairy free margarine
small box After Eights
2 tbsp sunflower oil
50ml water
1/2 box chocolate brownie mix

Preheat the oven to 180C (Fan 160C). Grease and line the bottom of a traybake tin.
First make the sponge layer: Cream together the sugar and margarine, then add 1 of the eggs, beaten. Mix in the flour, then pour into your tin and spread to cover the bottom - it will be a fairly thin layer.
Next lay your After Eights across the surface of the sponge.
Now make the brownie according to the packet mix - for half a box, mine needed 2 tbsp sunflower oil, 50ml water and 1 egg.
Pour over the top of the After Eights and very gently spread around to cover the whole tin.
Bake for about 25-30 mins until the top of the brownie is set - the sponge underneath will also be done by this time!
Allow to cool in the tin for about 10 mins, then turn out onto a wire rack, then leave to cool completely before cutting. If you cut when it's still warm, the After Eight layer will still be squidgy, and you'll end up with a cake cutting catastrophe. It'll still taste great, but not look quite so neat.

The eggs I used in this were quite small - if you are using large eggs, up the sugar, flour and margarine to 100g, and reduce the water in the brownie to about 40ml.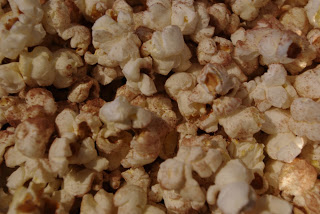 After Eights all ready to be tucked up in a chocolate brownie blanket

An little dairy-free aside...

Should you need to make it dairy free, if you check the packets carefully, you should be able to find a dairy free brownie mix in the supermarket baking aisle. It's probably not suitable for those with severe dairy allergies, but for those who are just intolerant, it's possibly safe enough. It's fine for me - my best advice is if you're planning on sharing this with a dairy-free friend, check with them first what they can and can't have.

Likewise After Eights (or indeed several supermarket own brand varieties of mint thins) also don't have any specific dairy ingredients, but may contain traces due to factory production.