Almond Poppyseed and Lemon Loaf
Another recipe without too much pre-amble to help me get through my blogging queue… I made this for a colleague's last day at work and it went down well with everyone - no-one guessed it was gluten and dairy free, and even once they new, they went back for seconds. It is adapted from Nigella Lawson's Damp Lemon & Almond Cake, but I've made enough changes for it to have deviated significantly from her offering. Although I've had her buttery version back in the dairy days, and it is really lovely - it comes highly recommended.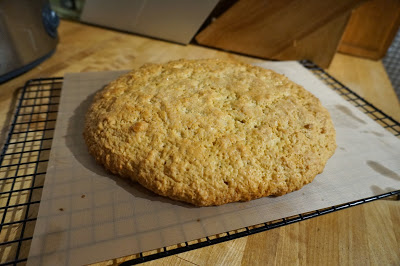 Almond Poppyseed and Lemon Loaf (makes 1 large loaf)

225g caster sugar
200g dairy free margarine
4 eggs
50g rice flour
pinch of xanathan gum
200g ground almonds
25g poppy seeds
zest & juice of 2 lemons
1 tsp almond extract
Preheat oven to 160C (150C fan). Grease and line a 2 lb loaf tin.
Beat together the caster sugar and margarine until fluffy.
Add the eggs and rice flour and beat until well combined.
Stir in the xanathan gum, ground almonds, poppy seeds, almond extract lemon zest and juice (basically all of the other ingredients).
Pour into the prepared tin.
Bake for around 1hr until golden on top and set, and a skewer inserted comes out clean.

I covered it with a quick and easy icing made from a couple of tablespoons of plain soya yoghurt, to which I kept adding icing sugar until I reached a reasonable drizzling consistency. I also added a few drops of lemon extract for flavour. And to give it that classy edge, I decorated it with some jelly lemon and orange slices, which are usually well and truly in Mini-M's cake decorating territory!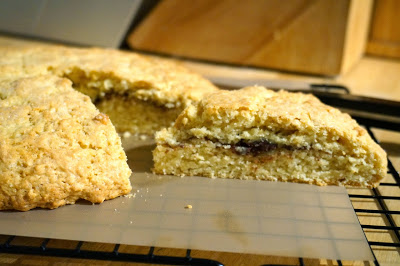 And in the back of the shot, there are some white chocolate truffles that also went down a treat, also waiting to be blogged. But now, it's time for bed...