Another instalment of Recipe-less wonders
I'm on holiday today - woop woop! I'm starting it off by dying my hair which has been overdue for about a month and is so grey that Mini-M asked me in a very confused way the other day "But what colour actually is your hair Mummy?" Which is probably a fair question since it has mainly grey roots with the last bastion of natural very dark brown still hanging on, and dyed but wearing out and starting to go slightly auburn brown ends. Not high in the glamour stakes - more mangy mongrel than yummy mummy!

So, hair dye is on, and I'm trying very hard to make sure it doesn't drip on the laptop whilst I wait the obligatory 30 mins…

Continuing my crusade on my backlog of blog posts, here are some that I know are recipe-less, but nevertheless looked pretty tasty, so I snapped them anyway.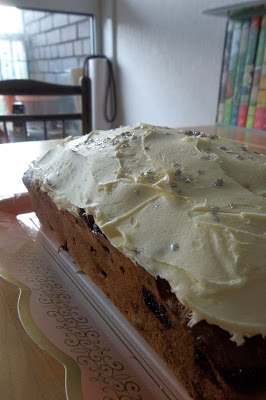 Sparkly banana loaf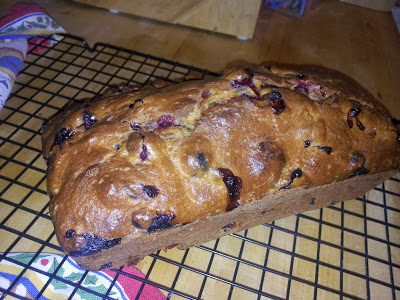 Apple & cranberry loaf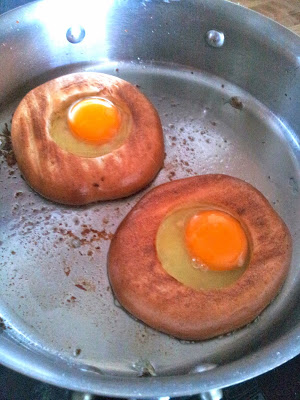 Eggs fried in bagel holes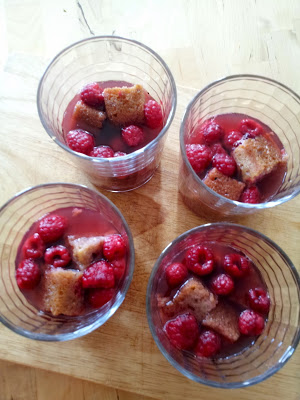 Mulled wine trifle - prior to getting its whipped coconut cream topping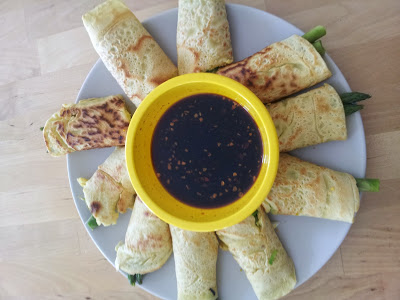 Asparagus egg rolls with dipping sauce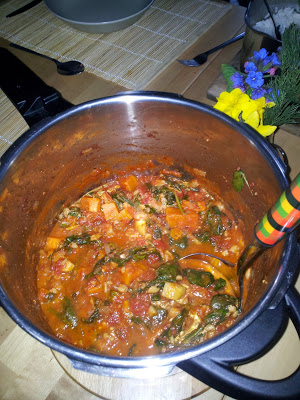 Sweet potato, spinach and peanut stew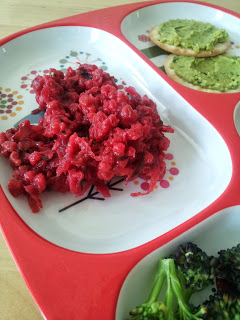 Beetroot barley risotto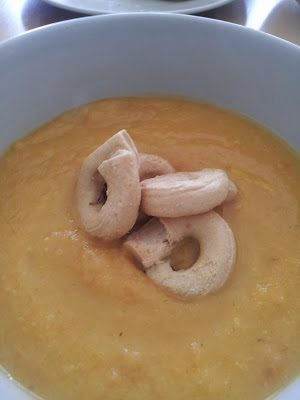 Celeriac and carrot soup (I think!)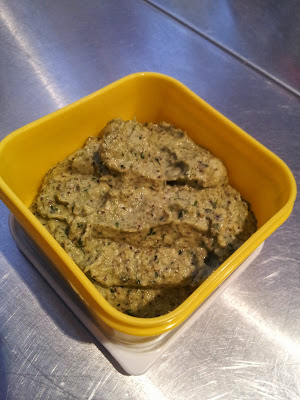 Chard pesto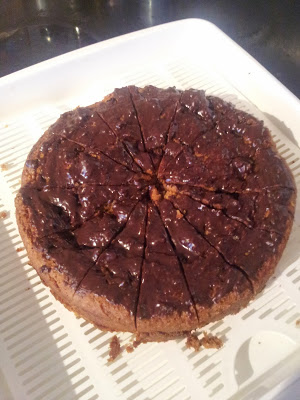 Gluten free, dairy free, vegan spiced apricot and chocolate cake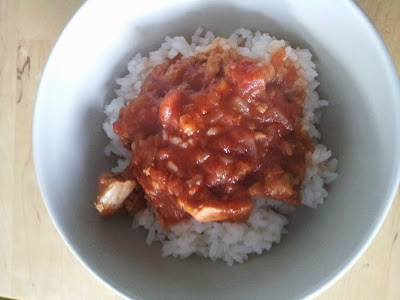 Chicken and cherry cola curry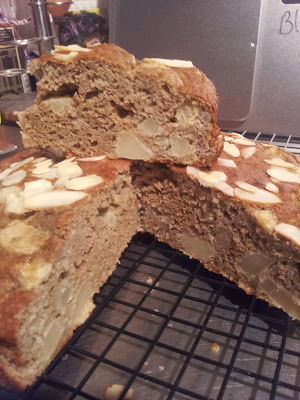 Buckwheat, banana and pear cake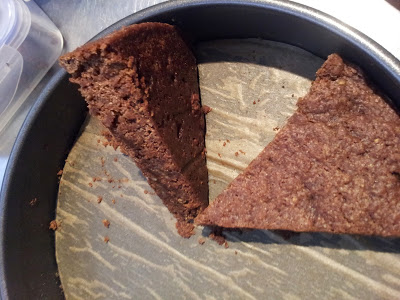 Chocolate avocado brownie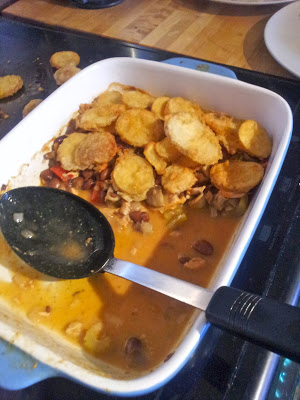 Crispy potato topped chicken chilli pie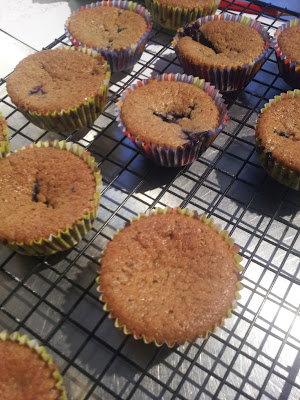 Cupcakes. With something in them - possibly blueberries?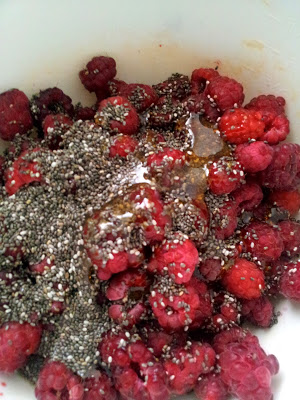 The makings of raspberry chia seed jam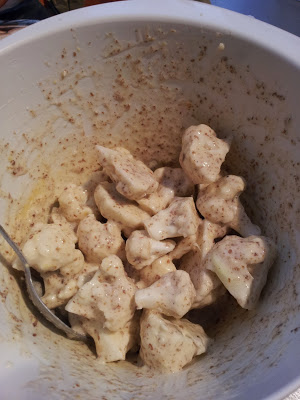 Cauliflower fritters before frying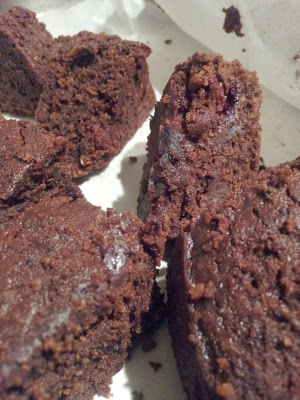 Very chocolatey brownie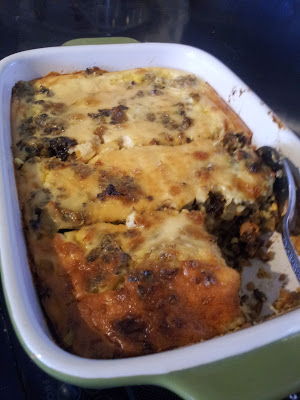 Haggis bobotie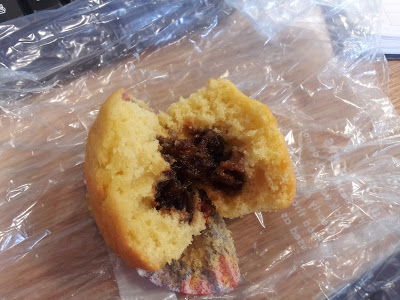 Cupcakes filled with mincemeat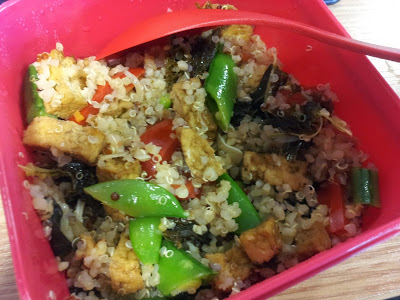 Quinoa with tofu and kale kimchi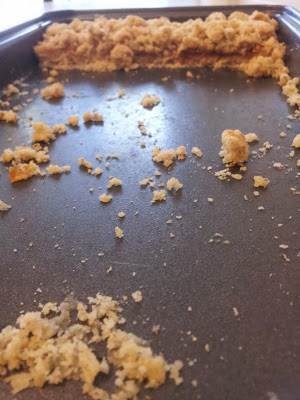 Gluten & dairy free marmalade crumble slice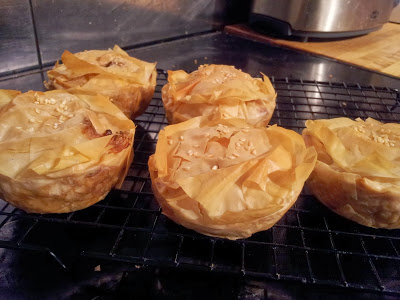 Filo pastry chicken, vegetable and houmus pies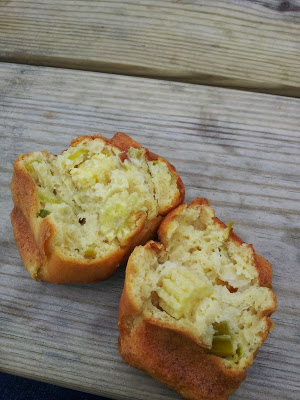 Baby corn cornbread muffins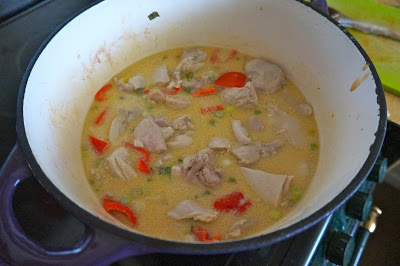 Chicken, pepper and tahini stew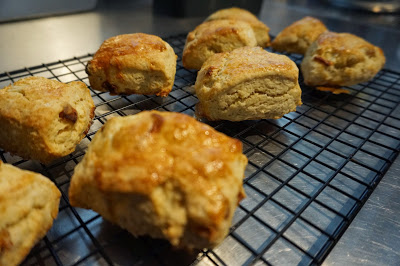 Scones of some variety!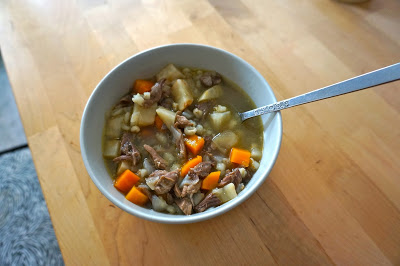 Chunky beef broth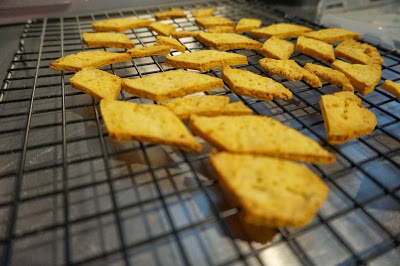 Spicy potato crackers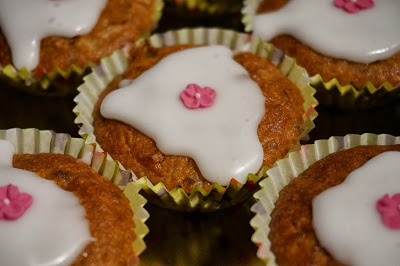 Hummingbird cake cupcakes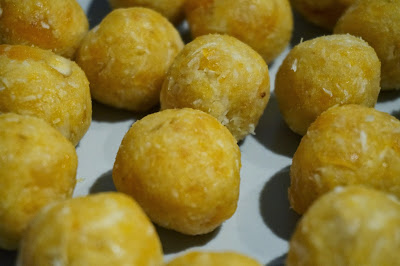 Apricot, coconut and cashew truffles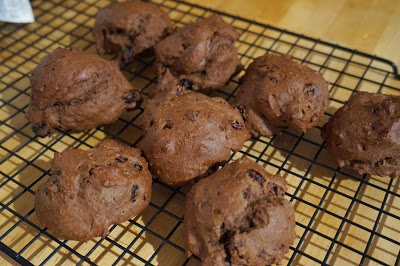 Coffe and chocolate rock buns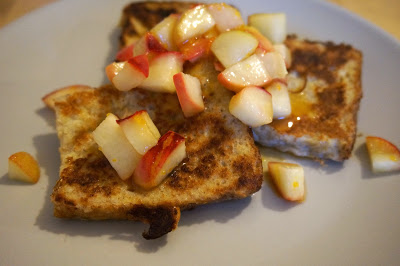 Peaches on french toast
Pear & chocolate strudel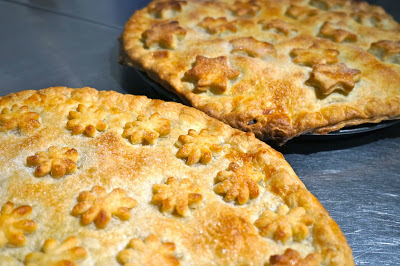 Pretty apple pies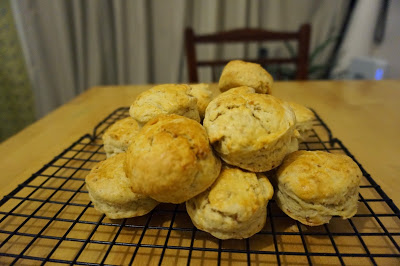 Savoury scones made with dripping rather than butter

If some of these have already been posted in a previous roundup, then apologies! They were still in my to-be-blogged folder, but rest assured they will now be deleted - phew! Job done :o)