Chocolate Poppyseed Slice - A Successful Invention
I'm a big fan of poppy seeds, particularly poppy seed cake (Makowiec) which I'm attributing to my Polish ancestry! I had good intentions of making some, but in the midst of Mini-M having some very festive pre-Christmas lurgy, I ran out of time. The tin of poppy seed filling just sat there on the counter, looking sadly at me every time I passed, saying 'bake me!' (Just to clarify, I don't actually talk to my ingredients, they don't actually talk to me, and I'm speaking metaphorically rather than madly!)

So I did. In my head I envisaged a kind of poppy seed millionaires shortbread, without the caramel or chocolate topping. It pretty much worked out exactly like that, and better - I'll definitely be making it again. The shortbread bottom was based on this BBC Good Food Millionaire's Shortbread recipe, and the topping by these Poppy Seed Cookies from Jar in the City, which I de-nutted then chocolate-d up.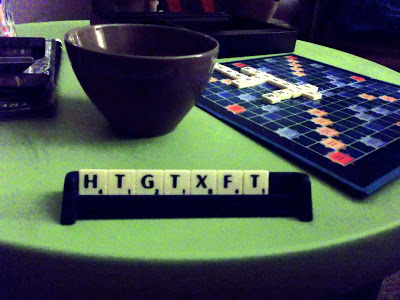 The result may not be exactly authentically Polish, but it tastes delicious so hopefully it's cultural transgression can be forgiven!

Chocolate Poppy seed Slice (makes 1 tray)
For the base


50g granulated sugar
140g dairy free margarine
175g plain flour
25g ground rice

For the topping


1x850g tin poppy seed filling
1 medium egg
1 tbsp plain flour
1 tbsp cocoa powder
1x 85g bar dark chocolate (mine was flavoured with ginger and mandarin)

For the icing


4 tbsp icing sugar
a little cold water

Preheat the oven to 160C (Fan 140C) and grease a 9x13" rectangular brownie tin or similar.
Blitz all the base ingredients together in a food processor until it goes through the crumbly stage and starts clumping together.
Press the crumbly mixture into the prepared tin and bake for 25 minutes until golden.
Meanwhile make the filling by mixing the poppy seed filling, egg, plain flour and cocoa powder together well in a large bowl.
Melt the chocolate and stir it in to the poppy seed mixture.
Pour the topping over the cooked base, and spread out evenly.
Increase the oven temperature to 180C (Fan 160C) and bake for another 30 mins until slightly puffed and firm to the touch.
Allow to cool, then mix the icing sugar with a few teaspoons of cold water to a smooth consistency, and drizzle over the poppy seed layer with a teaspoon.
Allow to harden, then cut into squares to serve.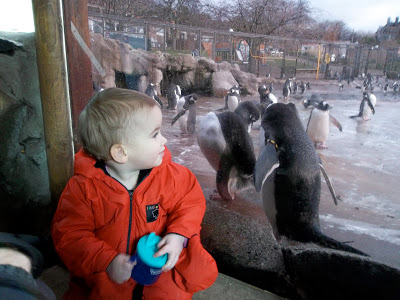 Best of all, it's dairy free - enjoy!