I used to have a food blog. I cooked stuff. I took (bad) photos. I wrote blog posts.
That process doesn't seem to be working so well at the moment!
I still cook stuff. Quite often it doesn't work out. Fairly frequently I take photos - disappointingly often they have no natural daylight and are on my phone. And occasionally I find the time to write a post.
I seem to have gone from about 3 posts per week, to one every three weeks.
Must do better!!!!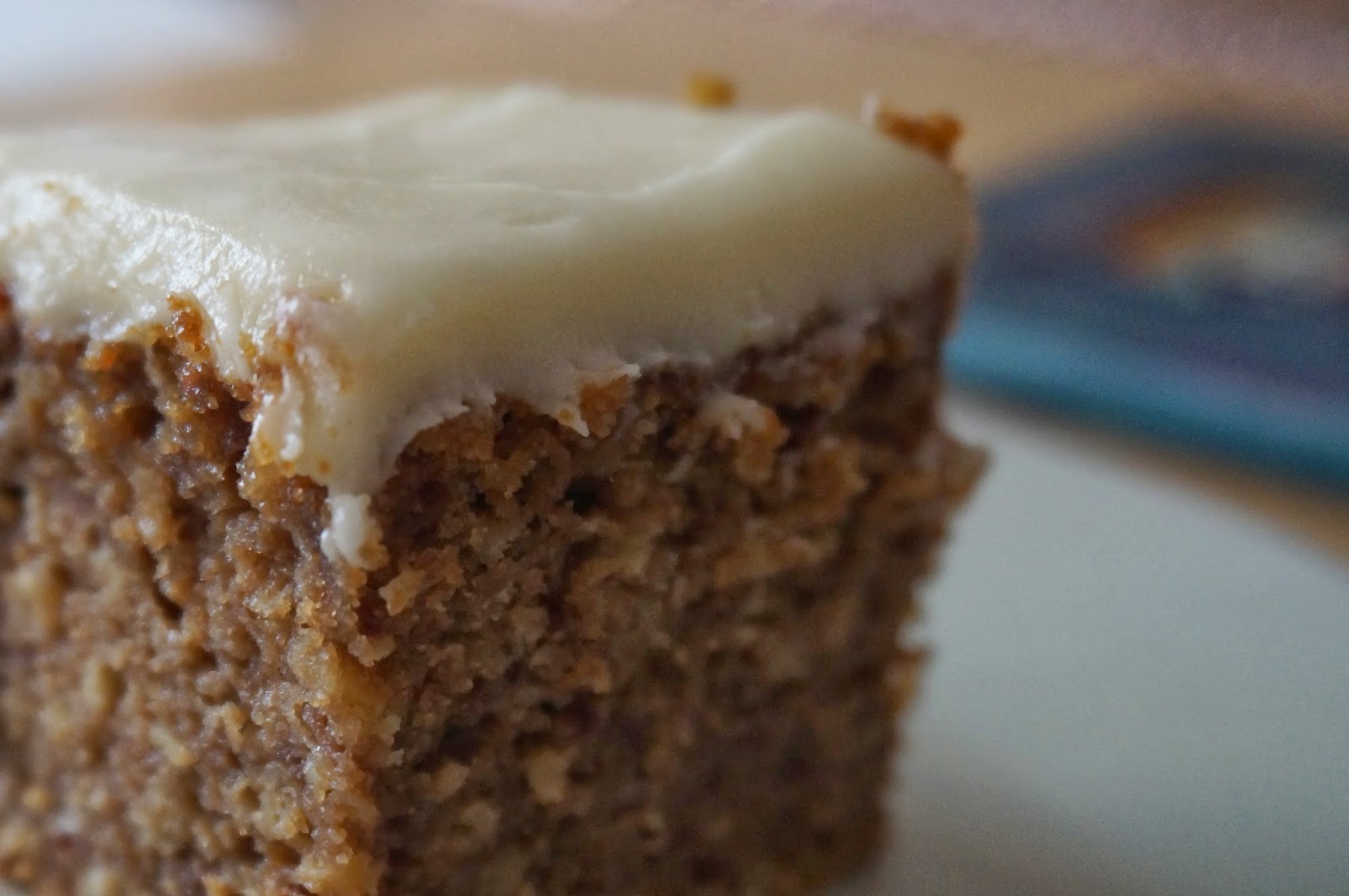 Does this photo make you hungry?

If someone could add a few extra hours in the day that would be lovely. And about 4hrs at least of extra daylight in each day. And if the kitchen gods could smile of a few more of the things I cook over the next little while, that would also be appreciated…

That said, this particularly cake worked out well enough to be posted. Phew.

It's Cranachan Cake - a raspberry, whisky and oatmeal sponge with honey icing.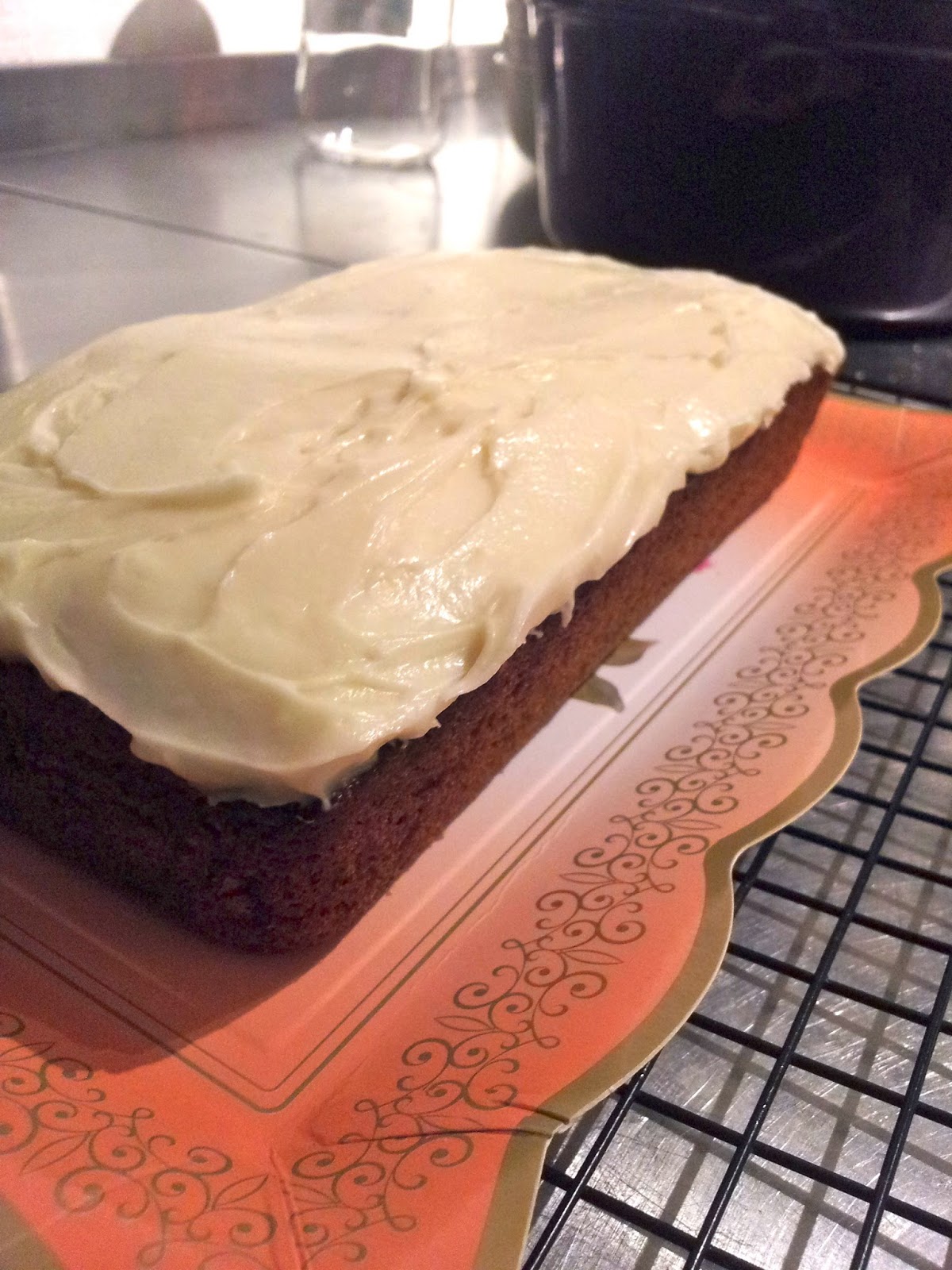 Oh look - I took this one on my phone, at night - bad lighting!

Cranachan is a mixture of cream, whisky, honey, raspberries and oatmeal. Aside from the fact that it's very obviously not dairy free, I've never liked cranachan. It's often served at mass-catered function in Scotland - weddings, Burns Suppers and the like, in which cases it is sadly often a weird gloopy mixture of whipped cream that has lost its shape, mixed with oats that have gone soft and gelatinous, some long defrosted frozen raspberries, and an overpowering after taste of cheap whisky. Served inexplicably in a wine glass.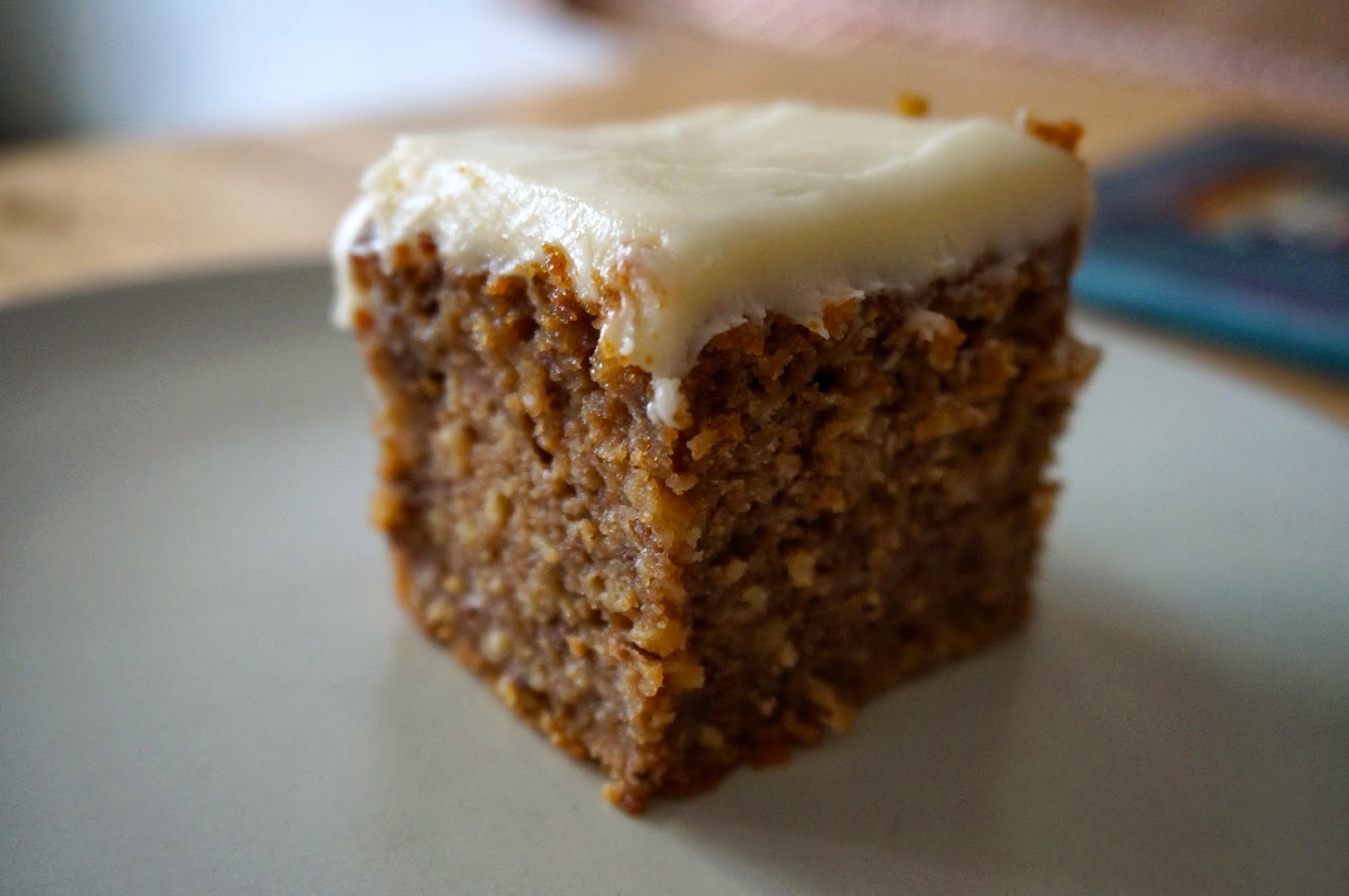 Hungry yet?

But they are conceptually nice flavours! So I baked them into a cake. Which is dairy free :-)

Cranachan Cake (Makes 1x 2 lb loaf tin)


100g dark brown sugar
100g dairy free margarine
2 eggs
50ml whisky
100g raspberries
25g pinhead oatmeal
125g self raising flour
25g rolled oats
Honey Icing
50g non-dairy cream cheese (I used Tofutti as it is nice and mild)
25g dairy free margarine
25g set honey
200g icing sugar

Preaheat the oven to 170C (160C fan). Grease and line a 2 lb (large) loaf tin.
Cream together the brown sugar and margarine then beat in the eggs and whisky.
Add the oatmeal, flour, rolled oats and raspberries and mix until well combined.
Pour into the prepared tin and bake for around 45 minutes until golden on top and pulling away from the edges.
Remove from the oven and cool in the tin for a few minutes, then on a wire rack.
Whilst the cake is cooling, make the icing by mashing together the toffuti, margarine and honey, then sieving in the icing sugar 50g at a time then beating until completely smooth.
Once the cake is completely cold, spread with the icing.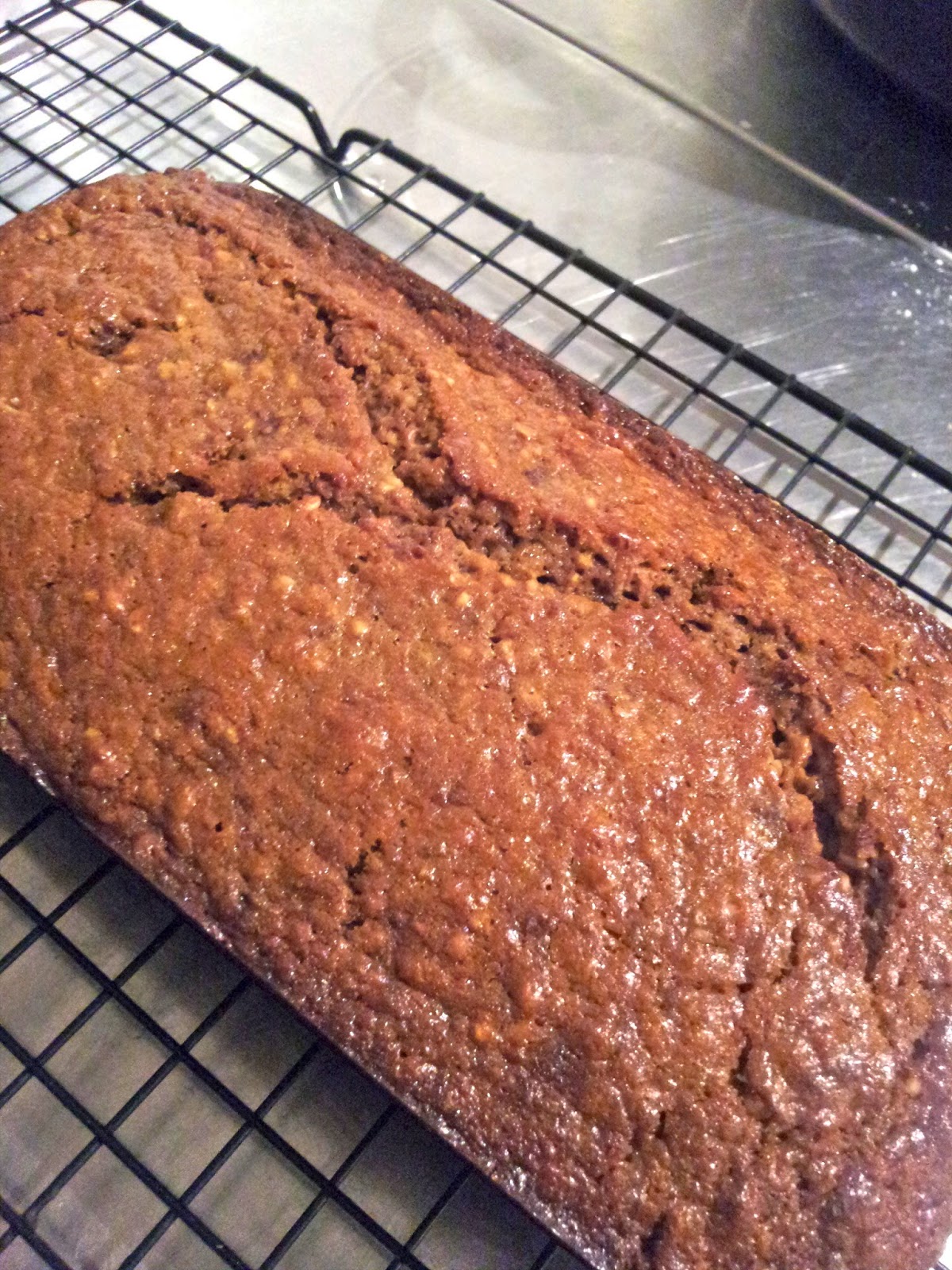 Cracked - but cover it in icing and no-one will ever notice...

I had planned to sprinkle some aesthetically pleasing toasted oats on the top. But time was not on my side! Although at least this one was photographed in the daylight. Better that than toasted oats in the dark I say ;o)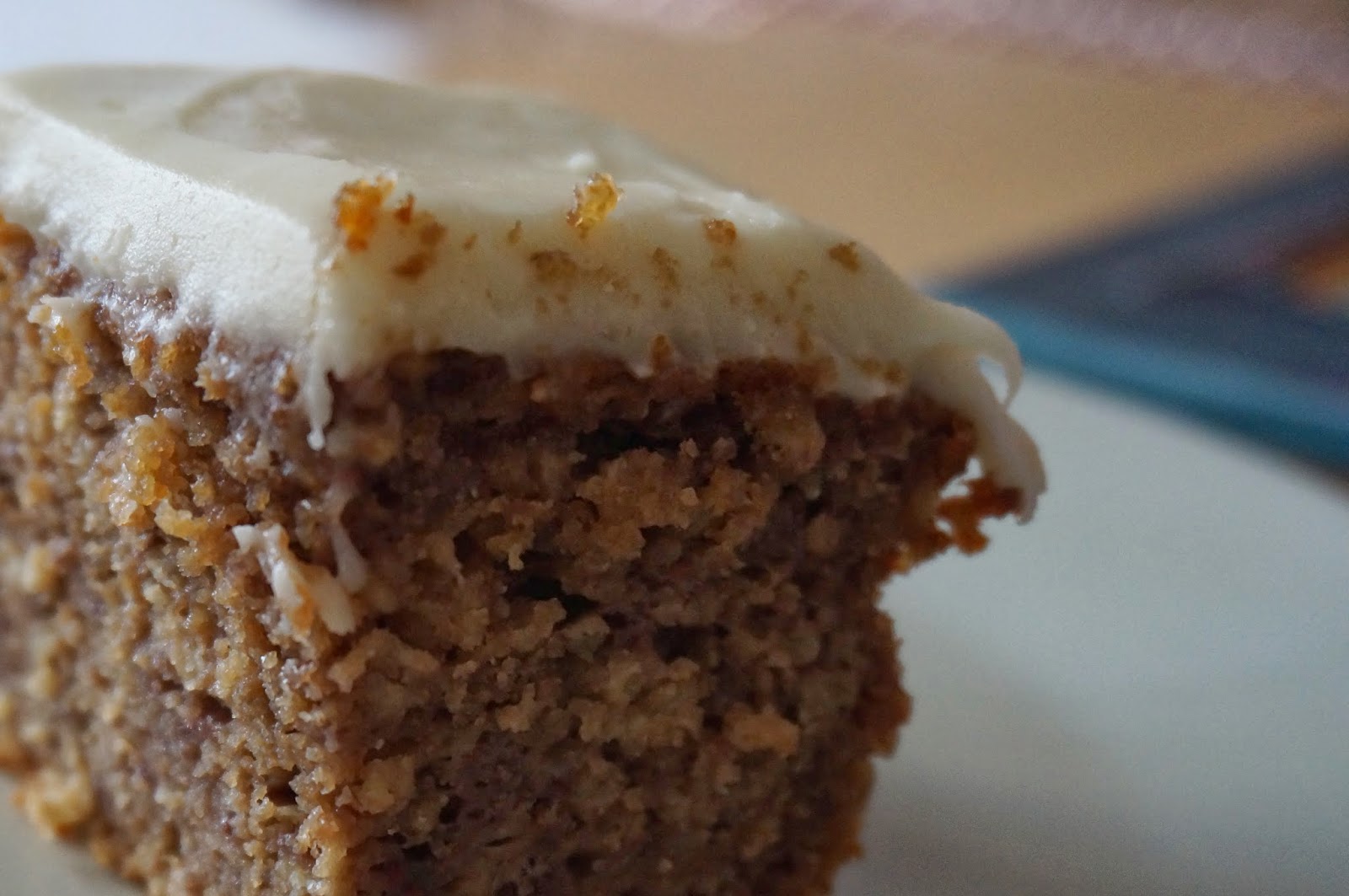 Cake! You know you want some :o)