Daring Bakers' March 2014 Challenge - Nougat
It's Daring Bakers' posting time again. I had my daring moment a couple of nights ago, and I'm going to award my self 60% - a B pass, for what I created. A solid effort, most of the basics there, but quite a long way from perfect. At one point, it looked like it was going to be a a 30% - not even a graded fail, but thankfully, things picked themselves up at the last minute!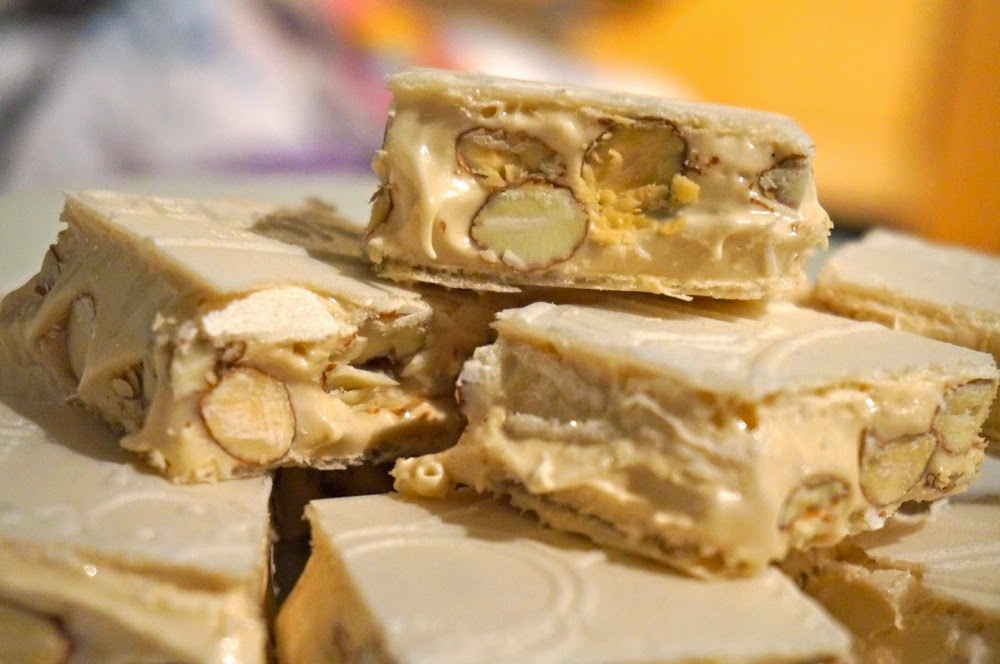 Let's start with a good photo :-)
Blog Checking Lines:
The March 2014 Daring Bakers' challenge was hosted by
Rebecca of BakeNQuilt
. She challenged us to learn to make classic nougat and to make it our own with our choice of flavours and add-ins.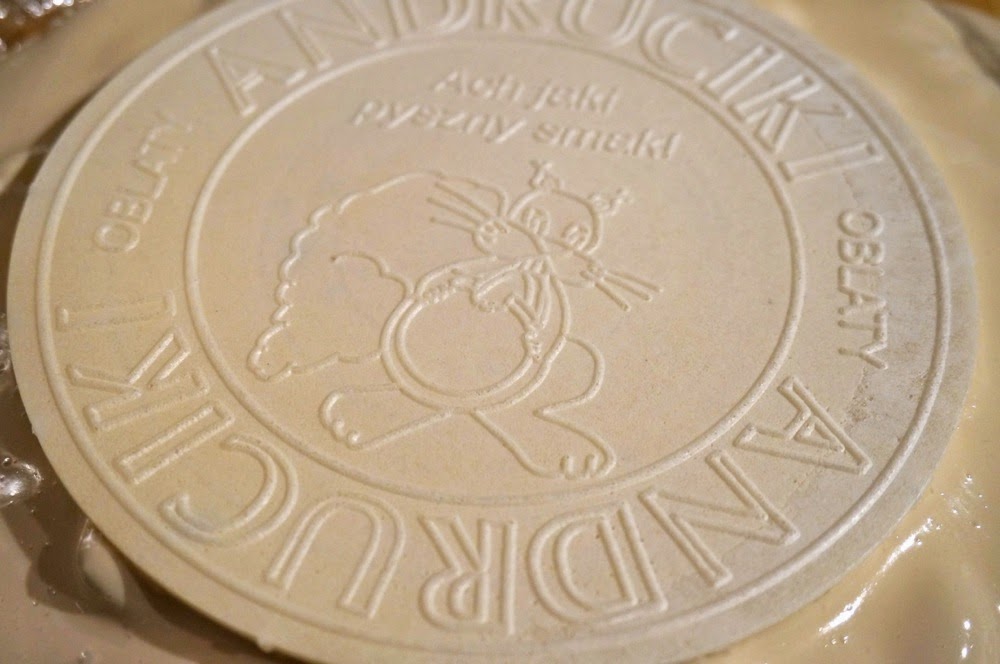 Squirrel wafers - distracting you from the disaster...
Now, given my dubious success, I'm not going to post that recipe here, but direct you instead to the challenge recipe, on our host's blog and wish you at least 40% more luck with it than I had!
You can find it here
.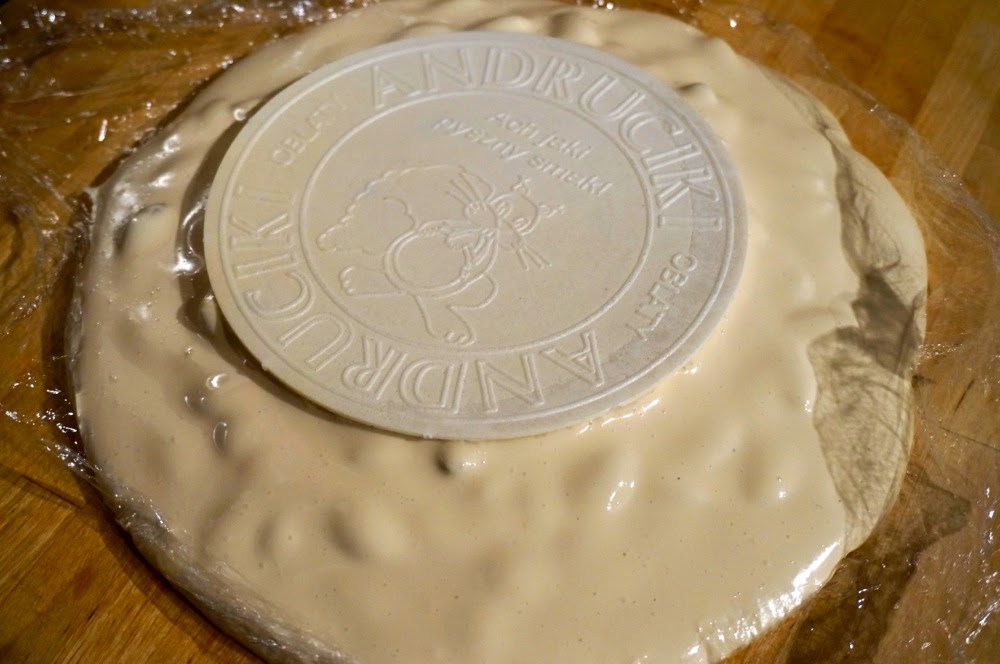 Splat! It was in a tin. It seemed set. It lifted out. I left the room and an hour later… super splat :-(
Now, I'm not trying to make excuses, however I can think of a variety of reasons why mine was a bit short of the mark…
I halved the recipe - always a possibility I divided / measured wrongly
Because I halved it, I used a smaller pan, and I couldn't use my usual sugar thermometer
I didn't have corn syrup, and substituted golden syrup instead
It was a cold, wet and miserable night, and the air was damp
I don't have a stand mixer, so was using a hand whisk, which made adding the syrup a two person job (no husbands were burned in the process)
I think 5 excuses is probably enough!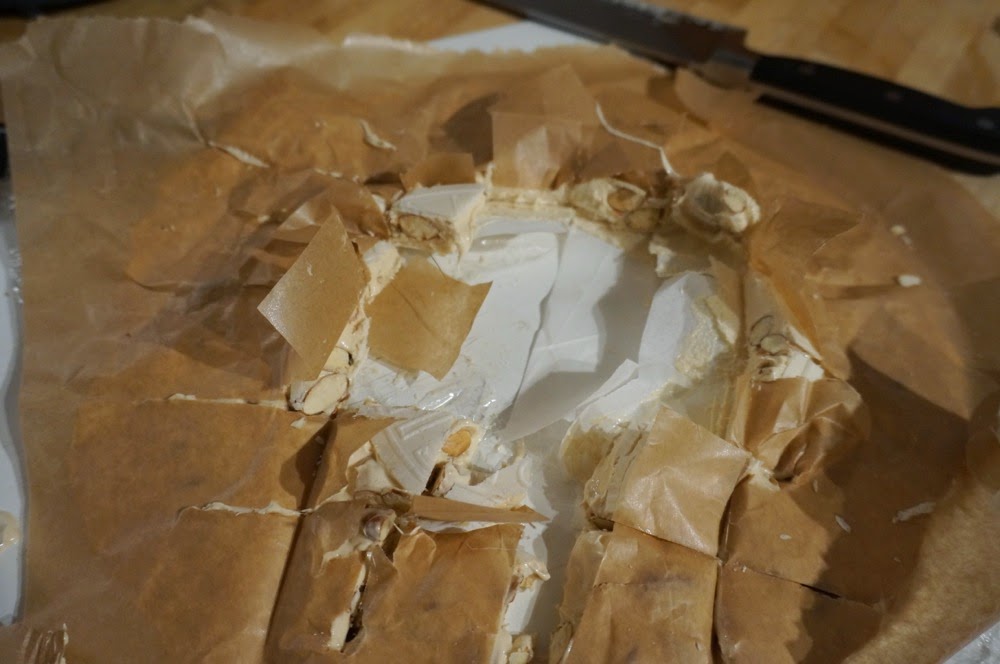 What was left after hacking out the wafer coated pieces from the middle
If I made it again, I'd double the nut quotient, and use a milder tasting honey. And get it right!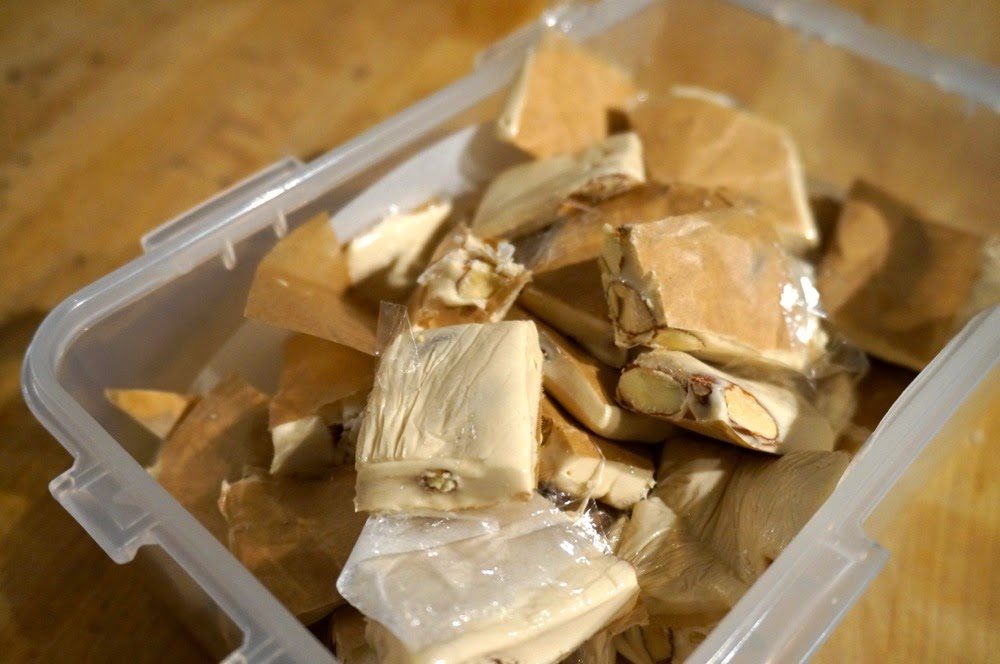 Nougat - with added cling film and parchment (for fibre….?!)
If you cook your nougat like I did, to a point of not quite set, semi solid, incredibly slow flowing liquid, it is absolutely the stickiest thing in the world. It sticks to parchment. It sticks to worktops. It sticks to cling film. It sticks to hands, arms, pans, spoons, knives. In order to cut the good slices out of the middle I had to wash the knife 6 times - or rather interrupt Mr E 6 times, who was washing the dishes. You've been warned!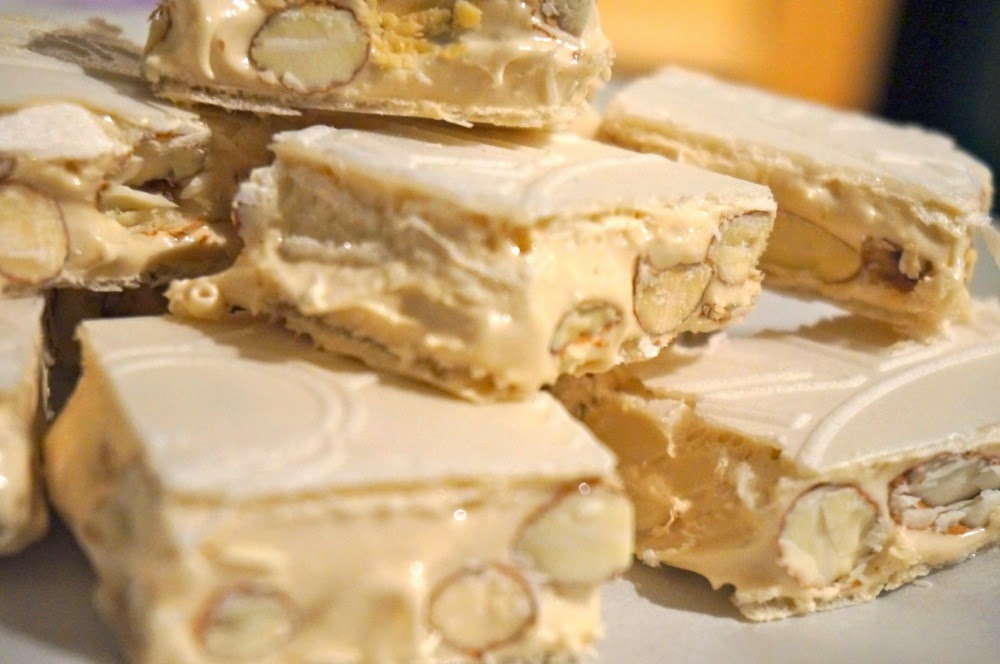 And another good one to finish with - forget the !