Has Spring sprung? A cold weather insurance policy just in case…
I'm hopeful, after an entire day spent without significant rain or wind, some spells of sunshine and quite a lot of time spent without wearing my coat, that spring might have finally sprung. (And I'm equally hopeful that one nice day doesn't end up being our "summer" too, north of the border!).

However, it is entirely possible that today was just a ploy by the weather gods to lull us into a false sense of security, and next week we'll find ourselves scraping frost off our cars in the mornings, or obscured by fog, or most likely, enjoying the usual Edinburgh wind and 45 degree rain.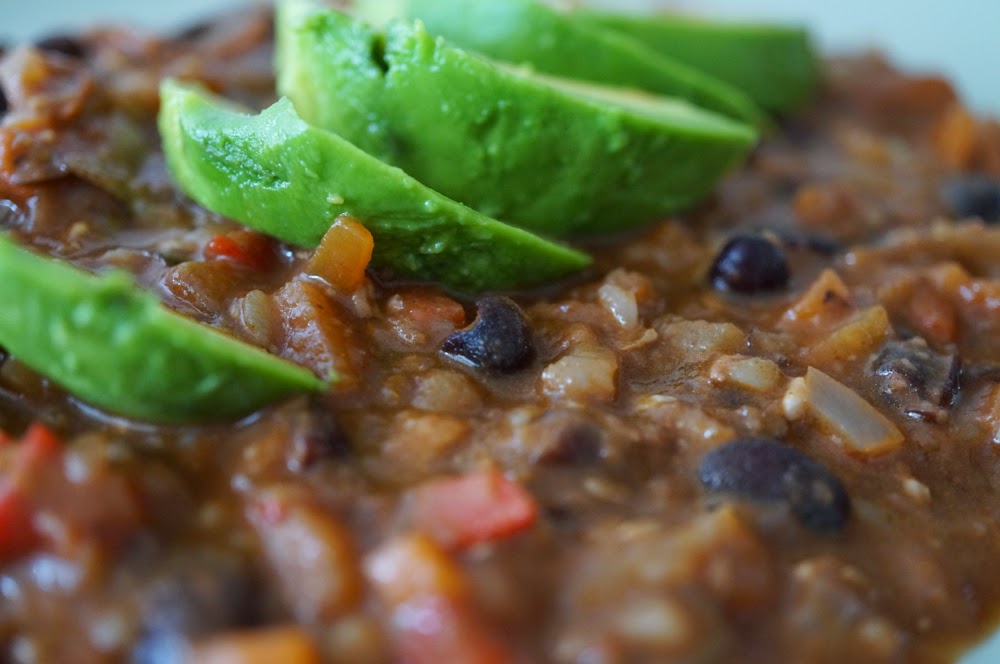 So this is my insurance policy - a big bowl of hearty black bean chilli. It's tasty, cheap, packed full of veggies, beans and pulses, and dairy free, gluten free and vegan in to the bargain. If it's cold out, enjoy it with rice as a winter warmer. If the sun keeps shining, go for the finger food picnic vibe and use it to top corn chips. It would also make a fantastic baked potato topper for a hearty lunch, or stir through cooked pasta to an alternative to Bolognese.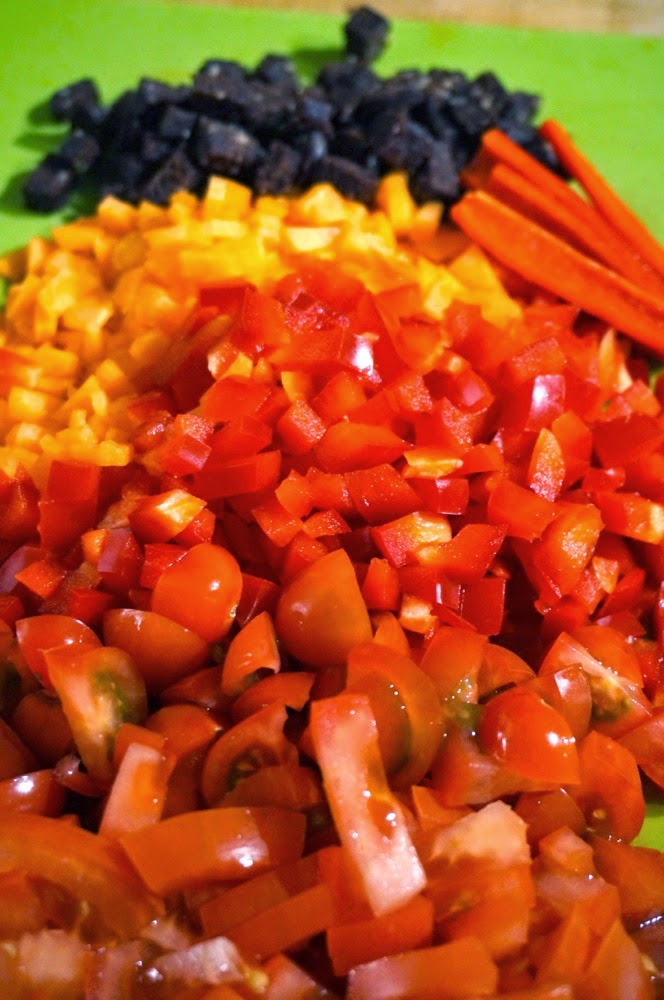 I came up with the recipe for Natural Balance Foods, and it uses a Nakd Cocoa Delight bar. This is a dried fruit, nut and cocoa snack bar which has no artificial or refined anything and adds a really great chocolatey richness to the dish. If you can't get your hands on one, add another square of very dark chocolate and a couple of dates, which you can mash in once they are soft.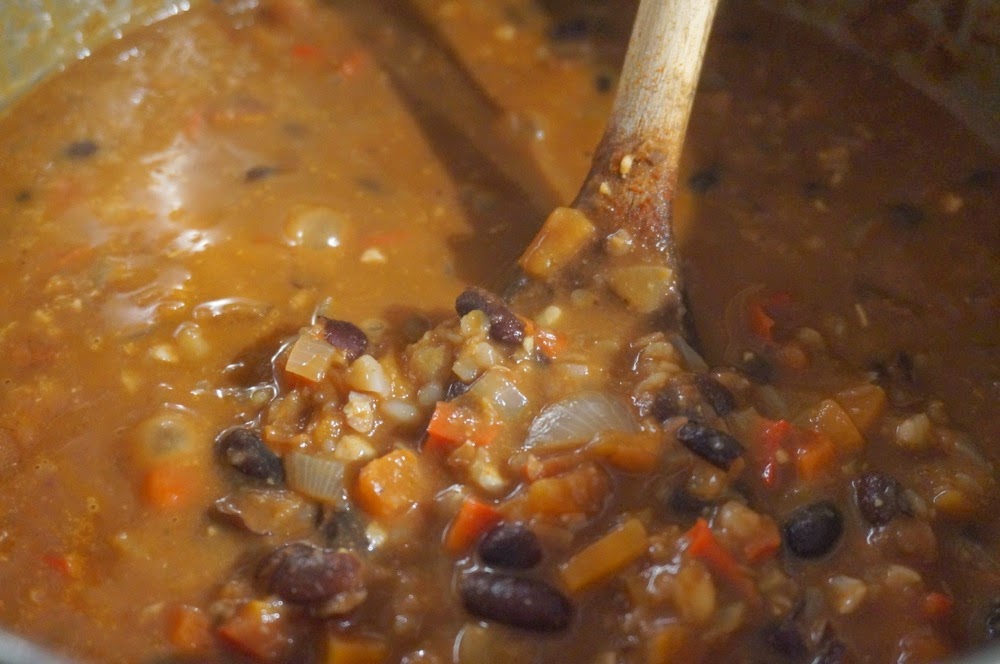 Vegan Black Bean Chilli (Serves 4)

1/2 cup dried black turtle beans
1 tbsp olive oil
1 small onion
2 cloves of garlic
1/2 large red pepper
1 medium carrot
1 red chilli
1 large tomato
6 cherry tomatoes
1 Nakd Cocoa Delight bar
1 tsp vegan stock powder
1/2 tsp ground cumin
1/2 tsp ground cinnamon
2 tsp tamari sauce
1 tsp salt
1/2 tsp chilli powder
2 tbsp tomato puree
1 tbsp nutritional yeast
1 square very dark chocolate
4 tbsp buckwheat groats
1/2 ripe avocado
Put the black turtle beans in a bowl, cover with water and leave to soak for 24hrs.
Once the beans have soaked, drain them well and put in a large saucepan. Cover with water and simmer for 45 minutes until the beans are starting to soften (they will cook for longer with the other ingredients). Drain again and set aside.
Add the oil to the pan, then finely chop the onion and garlic, and sautee for a few minutes to soften.
Whilst the onions cook, peel and chop the carrot, chop the pepper and the tomato, Nakd bar, and finely chop the chilli.
Add all of the remaining ingredients to the pan, apart from the buckwheat groats and avocado, and add around 150ml water.
Stir well to combine, bring to the boil and simmer for around 20 minutes, then add the buckwheat groats and allow to cook over a low heat until the buckwheat and beans are tender - around another 30 minutes, topping up with water as need be.
Just before you're ready to eat, slice the avocado and top the chilli.