A couple of months ago, I got married, and it was a fantastic, DIY-style day. When we started planning the event, my husband and I discovered that there were a LOT of people we wanted to share the day with, but wanted to keep the whole thing very personal, and so ended up roping in all sorted of friends and family (who are a mightily talented bunch it would appear) to take on board various aspects of the celebration. And of course we did a whole lot ourselves. The end result was a fantastic wedding that was perhaps a bit unconventional but a whole lot of fun. Given the huge amounts of time and effort put into both making and caking in honour of the big day, I thought it was only proper to share some of it here...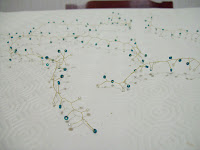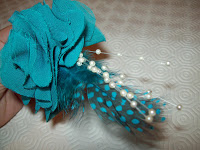 I made some hair vines and flower pins for the bridesmaids from various bits and pieces from the haberdashery and starionery shop.

And if I do say so myself I think they looked pretty classy once the girls had their hair put up.

..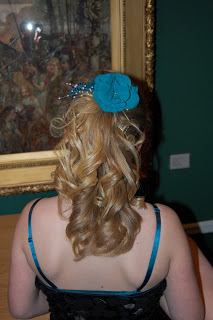 My other half is very allergic to all kinds of flowers, so we decided to minimise the flowers at the wedding - a challenge in itself as they often form the mainstay of the decorations.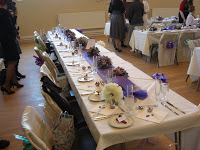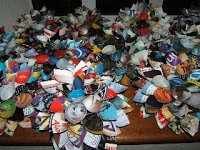 Undeterred tho, we set to folding paper, tearing up old magazines, with even my Dad getting press-ganged into the table centrepiece production line. We took a bunch of my old engineering journals and chopped them into small squares, which were then rolled into cones and stuck into florist's oasis.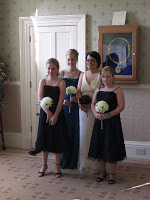 Instead of real flowers, myself and my bridesmaids had a huge fake carnation each (which I have to confess came from Poundland!) which I gave a makeover to using beads and feathers. I know they're never going to be mistaken for the real thing, but in their own way they've definitely got some charm.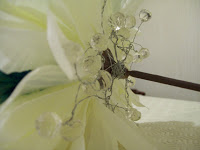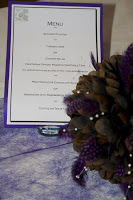 More weddingy makes & cakes to follow in DIY Weddingness - Part II!