... and after much internal debating, I thought I'd kick off with some photos of cakes I've made over the past few years! Baking, Cake-ing and Making occupy a fair amount of my spare time and this blog is as much a record for myself of some of my projects as anything else - if anyone out there finds it interesting along the way, then that's an added bonus!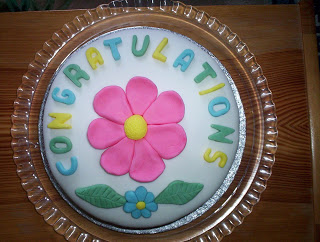 I made this cake for my then flatmate's graduation a few years ago. Chocolate I would have thought, although I have to confess I can't quite remember!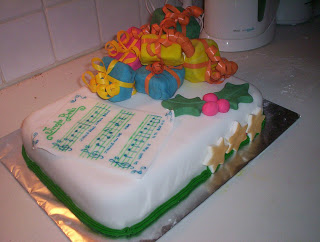 This was for a Christmas dinner hosted by a friend. Each of the parcels was a mini cake, "wrapped" in icing.
And lastly but definitely not leastly, this year's melting snowman Christmas cake with some construction shots for good measure.
Well I think that's definitely enough for the first post, if only because my formatting frustration is going to mean if I try to upload any more pics, the chances of the laptop being thrown across the room in a strop are increasing by the minute! Sure I'll get the hang of it eventually.