I am writing this grumpily whilst feeling sorry for myself with a horrible cold. I'm tired, but every time I lie down my head gets so stuffed up, I end up sitting up again - which doesn't make for great sleeping potential… that and the fact that I still have the light on, and the laptop out!

Anyway, if anything can cheer me up, I figured it was probably a picture or two of Mini-M's long-haired clay penguin, made during the Christmas holidays.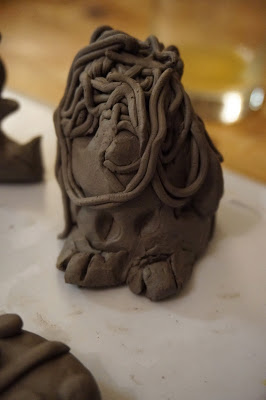 Introducing the very rare "Long Haired Penguin" seen here in its slightly-too-enthusiastically-squeezed state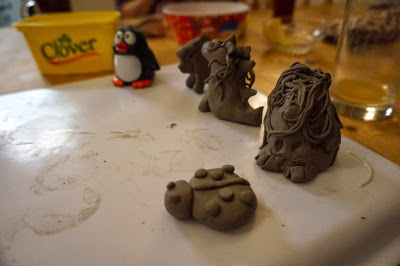 Seen in its natural habitat with it's friends: ladybird, long haired dragon, dinosaur and plastic reference penguin

Grandad A was persuaded to get some clay and the extruder out of the depths of the cellar, and so ensued a happy hour of rolling and squishing and squeezing for 3 generations!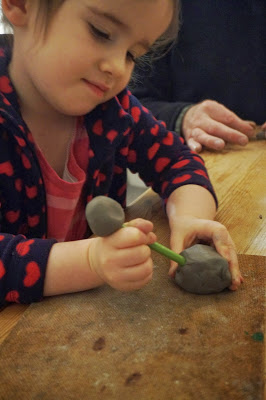 A momentary pencil giraffe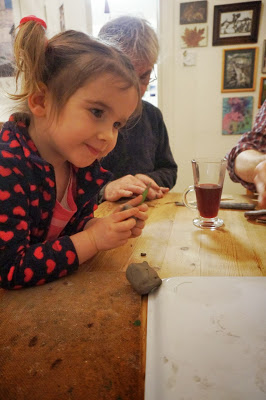 Sporting bunches a la Topsy and Tim (well pretty much just topsy)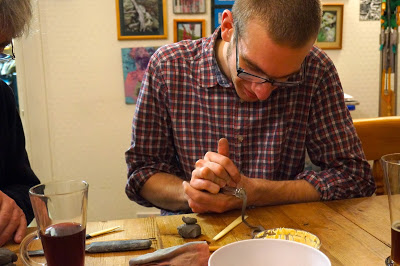 3,2,1 Extruuuuuuuuuude
3 Generations deep in clay concentration!

There's not really a point or recipe, or instructions for this. Basically, kids like clay. Adults like clay. Playing with clay is fun :-) It's not that expensive (especially if you use someone else's clay hehe!). It's not nearly as messy as you think. I order you all to go and play with clay. Thanks for raiding the cellar Grandad A!




Now it's time to try to go to sleep sitting up...