Christmas party food in January - how very unseasonal!
Unseasonal it may be, but if I wait until the appropriate season swings round again, I will have no doubt lost the relevant photos, so you can consider this either as a 1 month late or 11 months early roundup of some easy festive party foods that were enjoyed by young and old this year.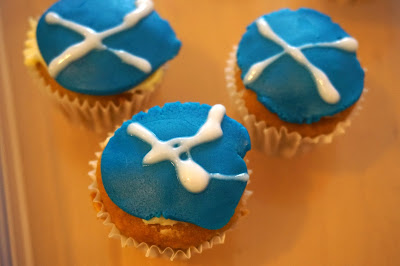 Fruit Christmas Tree

This looks very impressive but is really easy - just don't underestimate the amount of cocktail sticks you will need! I used almost 2 full packs. Take 1 styrofoam/polystyrene craft cone. Cover it in tinfoil. Stick it onto your serving plate with some strategic blu-tack underneath. Chop up a variety of fruits and use them to cover the tree. My top tips learned during the process… stick the cocktail stick in to the tree first, then add the fruit, otherwise it gets very squished and the stick tends to end up poking out the other side of the fruit. And use the blueberries to fill in all the gaps at the end.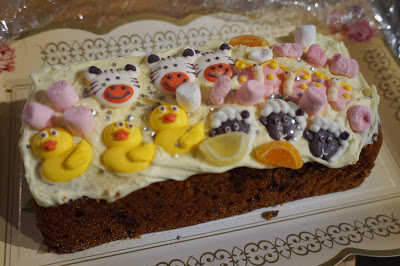 Mini date Christmas pudding truffles

I eyeballed the ingredients so don't have specific measurements, but I would guess starting with 1 cup dates, 2/3 cup whole skin on almonds and 1/3 cup rolled oats, plus 1 tbps ground flaxseeds would be about right. Chuck them in a food processor and blitz until they form a sticky mass. Add more oats if it is too sticky, and more dates if it is too dry. Roll into balls. Drizzle with melted dairy free white chocolate and sprinkle with chopped dried cranberries. Chill in the freezer or fridge before serving to firm up.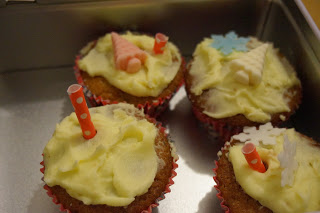 Donut snowmen faces

We had a revelation late last year - of the slightly unhealthy variety… Mr E, ever the optimist, asked at Greggs the bakers, and they checked their allergy book, and apparently their mini donuts are dairy free. I couldn't find any supermarket ones that were, but since we're in Edinburgh and there's a Greggs on every corner, they're never very difficult to find, if the need arises to make an army of mini snowmen faces! Roll the donuts in icing sugar to give a whiter coating, then mix up a small batch of water icing. Cut little wedges of carrot for the noses. We used fair free chocolate drops for the eyes. Dip the eyes/noses in a little dab of icing and stick them onto the donuts in whatever expression you see fit.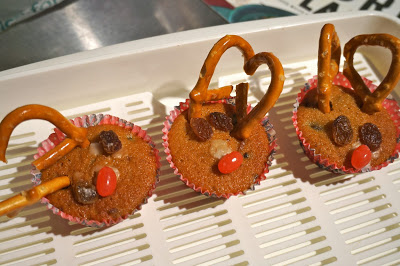 Pepper and pickled onion Santa hats

And lastly, these are super easy to make. You just need cocktail sticks, tiny pickled onions and mini-peppers. Cut a slice off the stalk end of each pepper to flatten. Pop a pickled onion onto a cocktail stick, then into the pepper. Job done. Mini-M was in charge of making these, and it was a perfect job for little hands.