Going, Going, Gone! A Post of Epic Cakeyness
I'm feeling a little bit caked out. Or more specifically icing-ed out. Not eating it, just making it.

You see last Sunday my sister and I - the lovely Auntie L - baked like crazy and hosted a fundraising Cake Auction in aid of Borders Exploration Group - a youth charity we have both been involved with for far too many years to count.

And to top it all off, my soon-to-be-sister-in-law, the very talented Patricia Rueda took some fantastic pictures. I'm feeling very lucky to have an actual photographer in the family, and I'm sure regular blog readers will enjoy seeing some photos NOT taken a) with my phone, b) displaying our yucky living room carpet c) shot with no natural daylight and horrible flash on auto d) snapped super quickly at the last minute before we eat! If you'd like to see some more lovely pictures, then spend a minute or two browsing her site :o).

So the cakes - between us, we made 15 auction lots of cake. All of which I'm glad to report attracted healthy bids, and in fact the event was a big success from the financial point of view - phew! I was worried for a while that I'd have been better off just donating the cost of the ingredients, and forgoing the baking, but they definitely surpassed the sum of their component parts.

I've already had recipe requests for a couple of them, which will appear hear in due course... but there's no way I could include them all in this post - it's going to be epic enough just with the pictures ;o)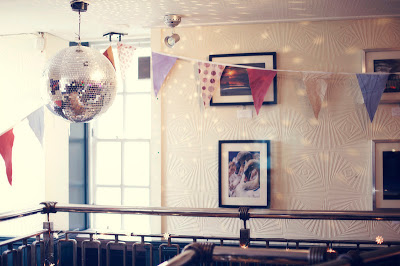 Village fete meets disco - bunting and a glitter ball!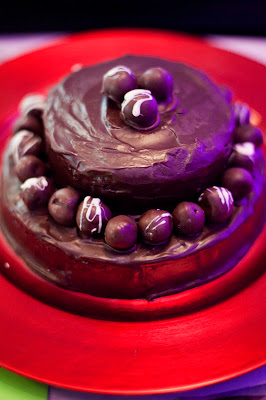 Chocolate and Cherry Cake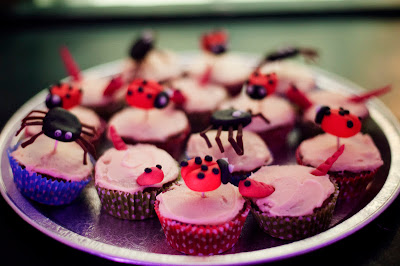 Sticky Toffee Insect Cupcakes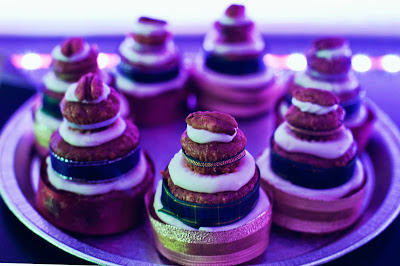 Mini Tiered Carrot and Pecan Cakes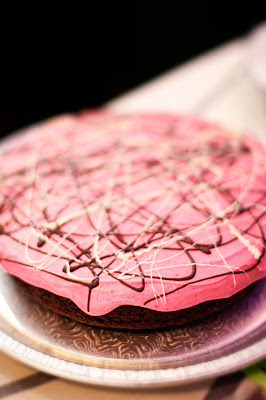 Abstract Chocolate Cake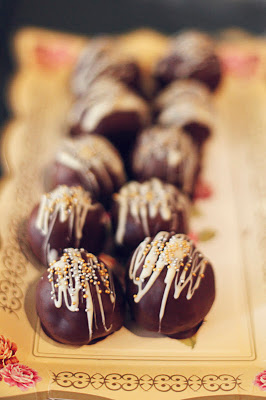 Chocolate Fruitcake Truffles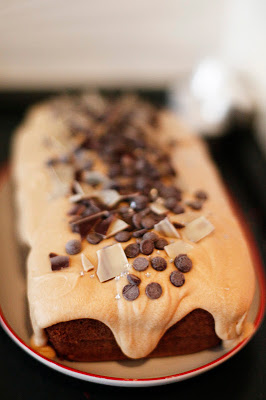 Coffee Cake with Irish Cream Icing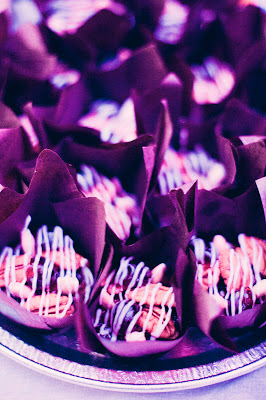 Mini Fruity Cupcakes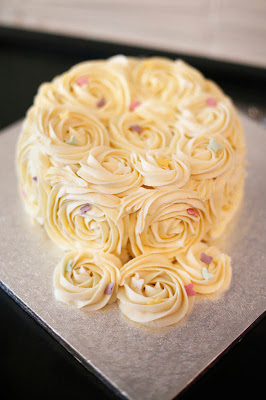 Lemon and Almond Cake with White Chocolate Icing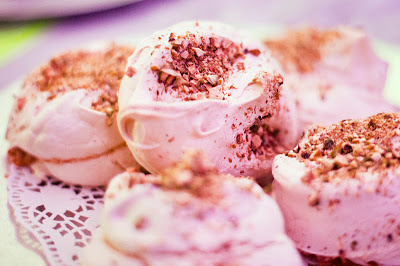 Pistachio and Rosewater Meringues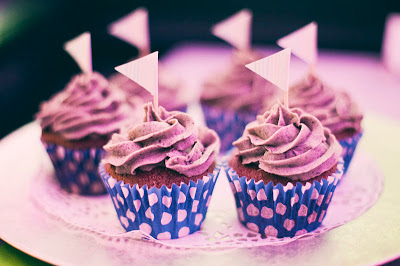 Oreo cupcakes with hidden Oreos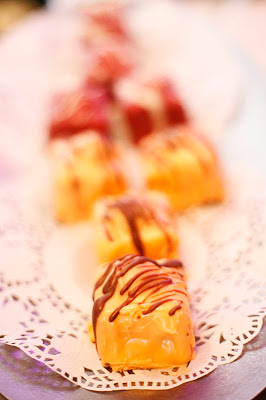 Passionfruit and Raspberry Fondant Fancies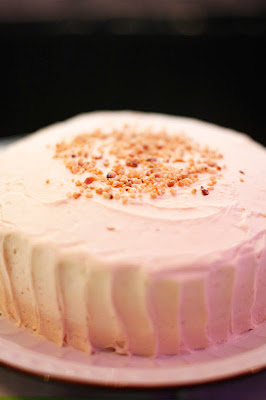 Three Layer Peanut Butter and Jelly Cake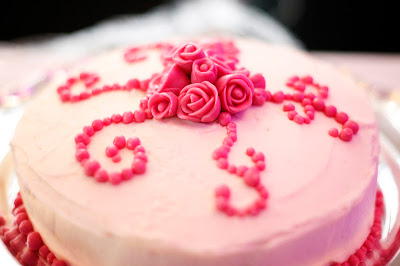 Strawberry and Vanilla Sponge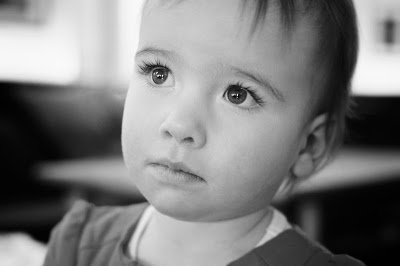 Mini-M showing off her eyelashes!!!
So if you're planning a fundraiser, and want to beat your way through 30 eggs, about 3kg of icing sugar, 2kg of butter, and the rest, then go for it! We did it - and without a stand mixer between us. Go elbow grease!!!!!!!
It turns out that this month's
Random Recipes Challenge
, hosted and curated by
Dom at Belleau Kitchen
is also cake themed. Currently I'm thinking I might leave it until a little later in the month before I break out the mixing bowl again - but I'll most definitely be participating.