I'm trying out some new technology tonight to allow me to write blog posts without typing - I'm spending a lot of keyboard time at work at the moment, which is tough on my poor wrists! The last thing I want is to just inflict more of the same when I get home, so I'm trying out some voice recognition software and hopefully I can soon get caught up on my blogging backlog! We'll see how it copes with my Scottish accent...
We were camping with friends at the weekend and one of the things we cooked on our campfire (as well as the obvious sausages) was a twist on the usual baked bananas: still chocolatey but a little bit more sophisticated, and it entertained junior and senior campers alike. So without further adieu here's my recipe for hot chocolate orange sponges, baked in the bonfire!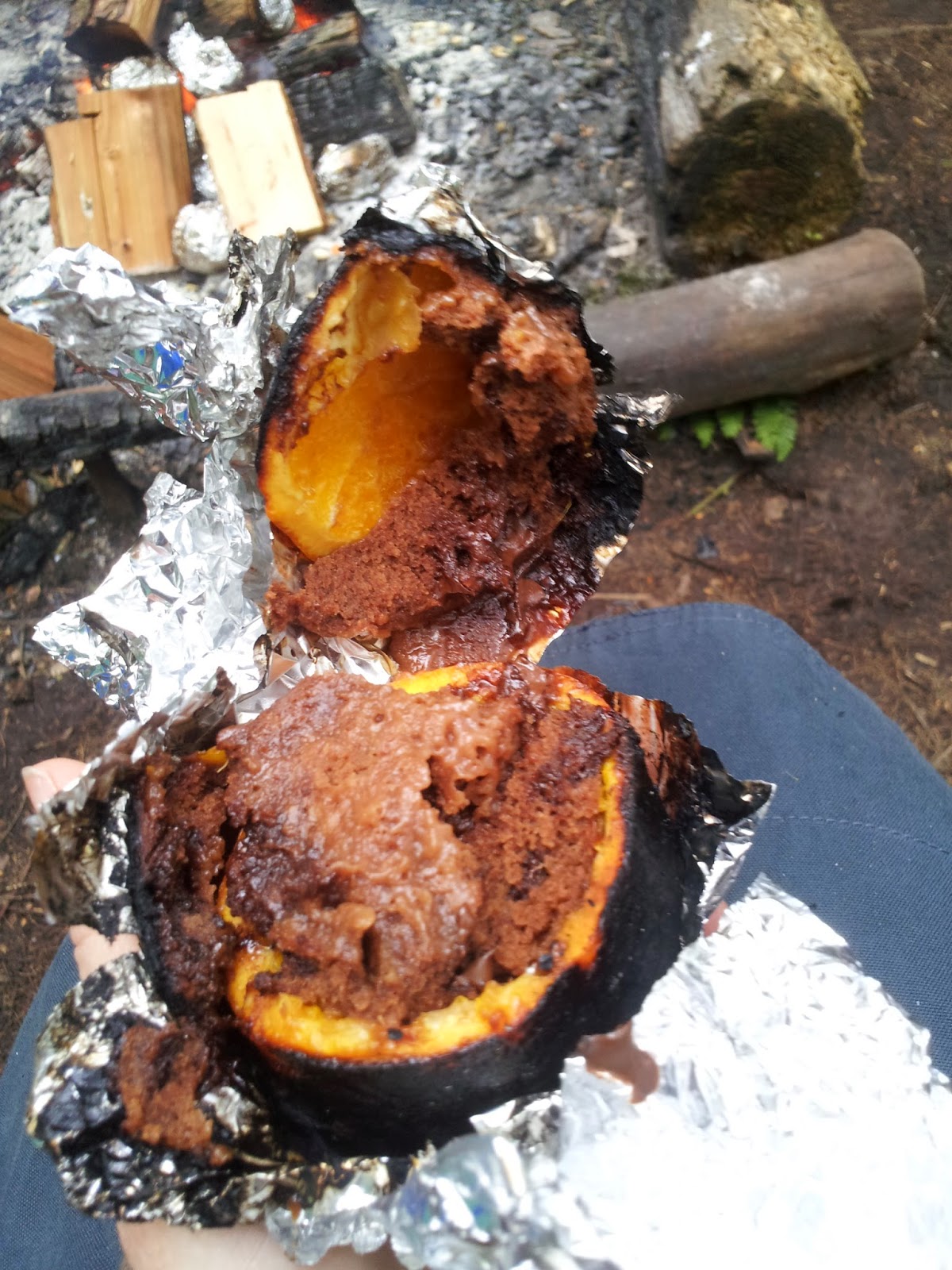 Admittedly I didn't take the most appetising of photos...
Chocolate Orange Bonfire Cakes (Serves 8)
8 large oranges

1 box of chocolate chip muffin mix

1 egg

Tinfoil
Carefully slice the top third off each orange.
Scoop the orange pulp and juice out of the bottom section saving the lids. It is really important to keep the orange shell intact.
Read the instructions on your chocolate muffin mix and replace the volume of milk with orange juice, drained from the scooped out pulp.
Mix together the muffin mix, orange juice and egg then use this mixture to fill the hollowed out shells.
Place the lids back on each orange and wrap in a double layer of in tin foil.
Don't forget which way is up otherwise the mixture of will leak out.
Place the oranges in the embers of the fire (they don't need to be covered over completely, just nestled) and leave to cook for around 15 to 20 minutes.
When they're done the outside of the oranges may be charred, however when you open them up (very carefully - hot steam will escape) you should find a lovely gooey chocolate orange-y centre. Delicious!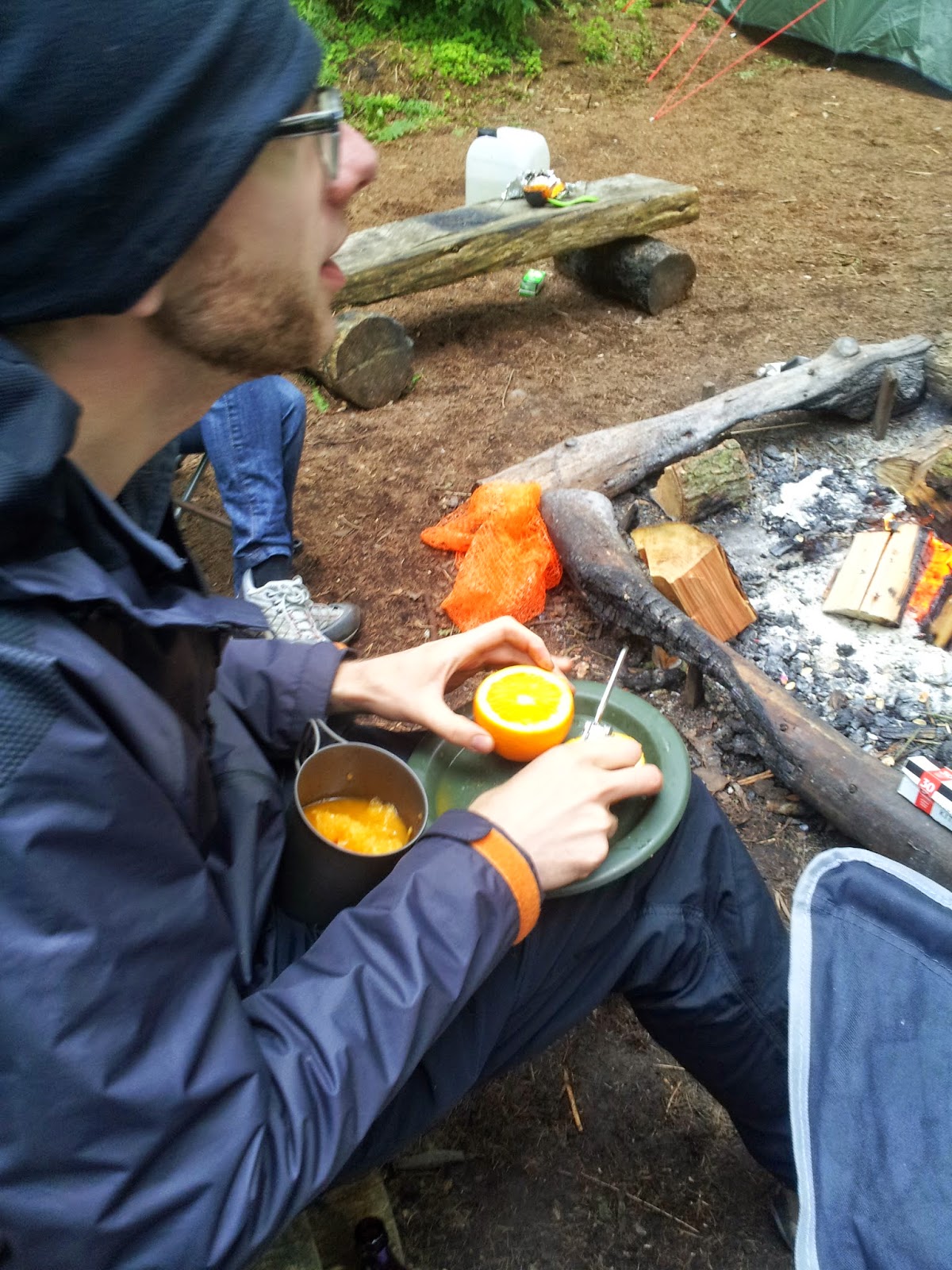 Mr E - chief orange preparer - complete with plastic plat and penknife
This would work well with any flavour of cake mix, or a mixture made from scratch if you're feeling very adventurous in your camp fire cookery.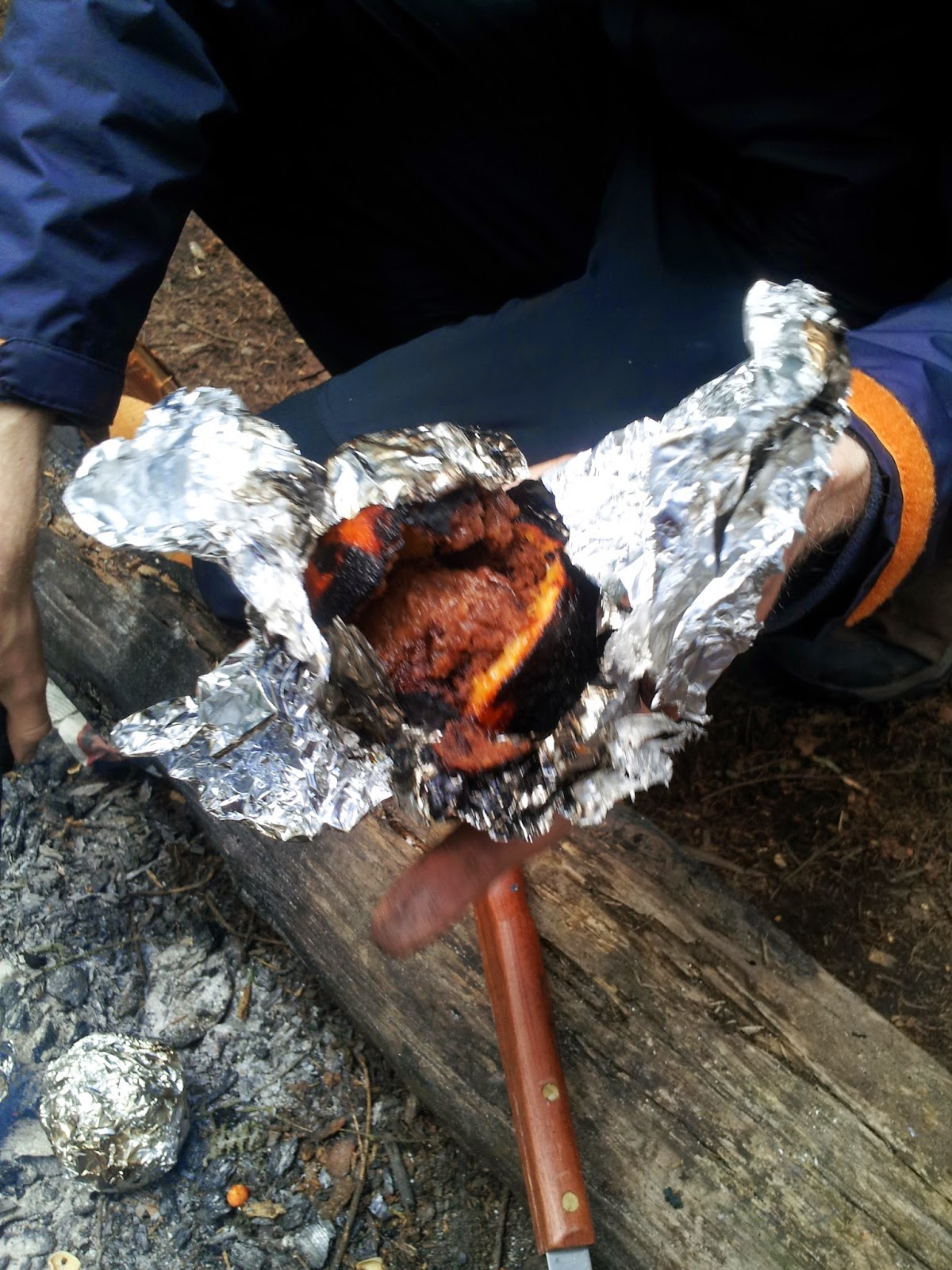 First moment of "ooh it works!" excitement