It's been a very handmade Christmas
Amongst the Christmas gifts that we have given and received this year, there have been some beautiful handmade goodies (both edible and non-edible). I thought they warranted a quick roundup, to show off everyone's handiwork!


Mini-marshmallow snowmen faces ready to be drowned in hot chocolate
Sock monster babies
A slouchy grown-up sock monkey
A pink 'Katie Morag' jumper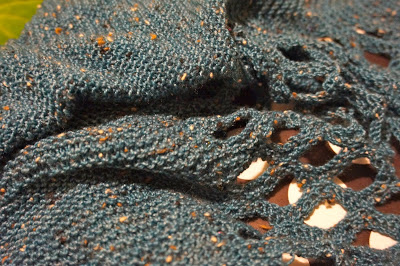 A beautiful blue beaded scarf
Don't ask (it's Mr E lying on the felted recycled jumper cushion he made me)
Golden Graham S'mores mix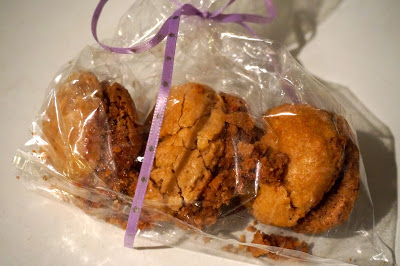 Macarons - I have to confess that there were a) 5 in the bag and b) they were unbroken when they were gifted… I dropped them, then we are some!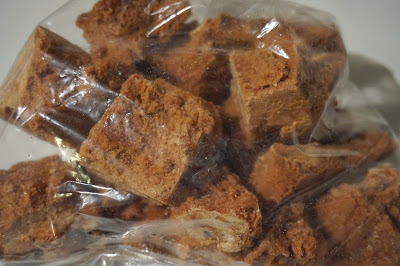 Dairy free chocolate hazelnut fudge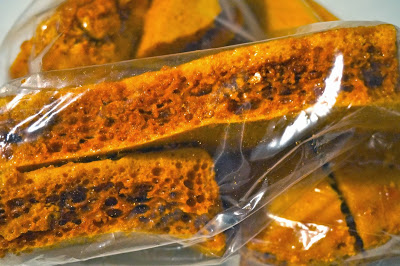 Honeycomb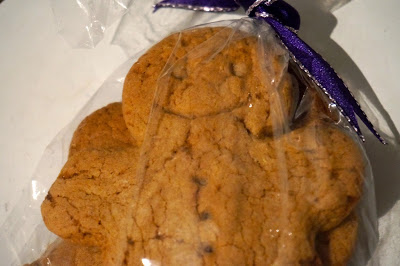 Smiley gingerbread people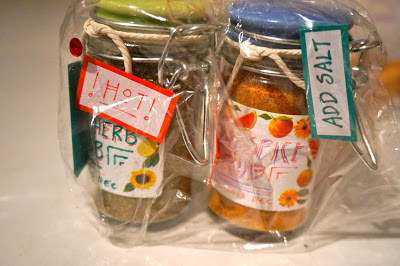 Spice rubs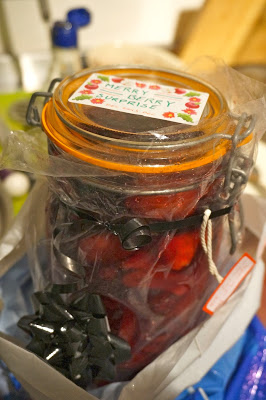 "Merry Berry Surprise"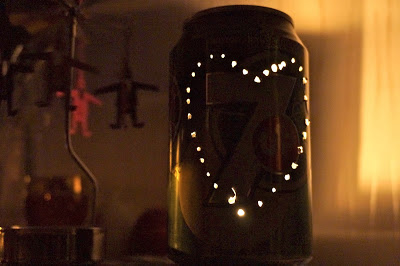 A drinks can votive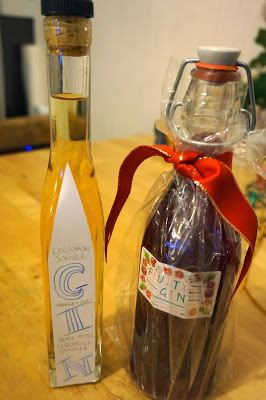 Gin :-)

Thanks to everyone that knitted, baked, bottled etc.

Our gifts to lots of people were a plethora of jams, jellies, chutneys and marmalades - pretty much all of which I forgot to take pictures of whilst making them - there's a missed blogging opportunity or ten!