Long Overdue Surprise Ingredient Swap Recipe
This post is late. Almost 3 weeks late. For my own blog event challenge. I should rap my own knuckles and ground myself for a week. Or alternatively I could get on with writing it...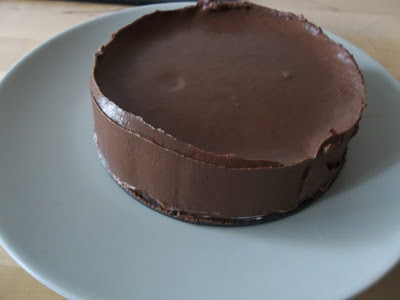 In order to distract myself from a number of birthday I've not quite recovered form the trauma of reaching, I organised a surprise ingredient swap and invited other bakers to post a surprise ingredient to their swap partner, then bake up something delicious. I then posted a roundup of all the beautiful creations on my birthday.

My birthday, however, is just one day after Mini-M's. (Believe me, she was quite some birthday present!) and after she requested a Kitty Pirate cake for her party, I had a little more cake decorating on my hands than I'd imagined, and a little less blogging time. So I'm partially blaming this character!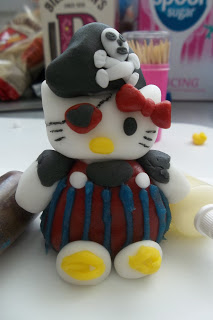 My ingredient swap partner was Exploits of a Food Nut, and before I go any further, I should send some grovelling in that direction, for not getting this posted sooner and saying an official thank you for my lovely surprise ingredient parcel which contained lots of delicious dark chocolate, and some fresh red chillis.

I used them to make two different sweet treats: A chocolate chilli truffle torte, and chocolate raspberry brownies with a chilli hit.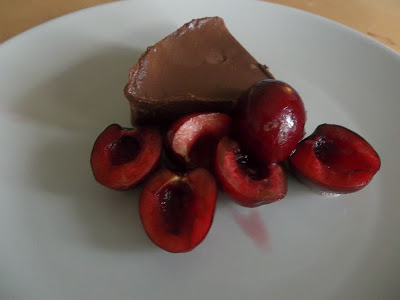 So the Chocolate Chilli Truffle Torte is first. This is a rich, decadent, delicious and dairy free dessert - in fact if you choose your chocolate carefully, it could even be vegan. Instead of re-writing the recipe entirely here, I'll instead direct you to this post, and give you the chilli kick instructions... after you've chilled your coconut milk and spooned off the thickened cream, add 1 red chopped chilli and mix well, then leave to steep for about an hour. Sieve to remove the chilli, then proceed as the recipe. We enjoyed this with some fresh cherries and it was delicious - creamy and chocolatey to begin with followed by a warm chilli kick.

And now the Chocolate Raspberry Chilli Brownies (Makes 15-18)

250g Plain Flour
300g Demerera Sugar
65g Unsweetened Cocoa Powder
200g Fresh Raspberries
1/2 tsp Baking Powder
1/2 tsp Salt
250ml Milk (I used Oatly Oat Milk)
1 Red Chilli
200ml Sunflower Oil
1 tsp Vanilla Extract
First chop the chilli and add it to the milk of your choice. Zap it in the microwave for 30s to heat up and help the infusing, and leave for about 15 mins.
Preheat the oven to 180C (170C fan) and grease a 9"x13" tin.
Drain the chopped chilli from the milk. (Don't do what I did first time, when I drained all the chilli infused milk down the sink...).
Mix all the ingredients bar the raspberries together, then gently fold them in too.
Tip into the prepared tin and level the surface.
Bake for about 30 minutes until set and browned on top. Slightly shorter if you like your brownies super gooey, longer if you like them chewy around the edges.
Allow to cool completely in the tin before cutting.

These brownies are really something special. And vegan if you pick your milk carefully! A good recipe to have up your sleeve to impress vegan or dairy / egg intolerant family, friends and guests.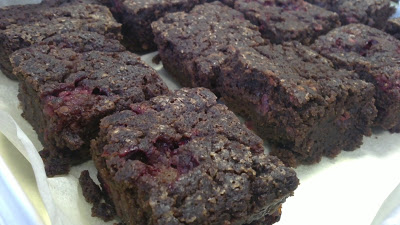 So thanks again to Exploits of a Food Nut for such an inspiring and delicious surprise ingredient package!