A few days ago I got to work and discovered Mini-M's Meerkat in my handbag. I have to confess it wasn't actually a massive surprise, since in that super unsubtle small person way, I could hear her "hiding it secretly" very loudly and obviously whilst I was making my lunch to take with me.

However I played along, and since I'm generally half asleep in the morning, had genuinely forgotten about it by the time I got to work, and when I went looking for my phone in my bag mid-morning, it really was a surprise.

Following the success of her mouse teddy going to Mr E's work, and the awesome photos of some recent Edinburgh Library teddy sleepovers (Corstorphine here and Leith here) which we missed (gutted!) I took a few snaps of Meerkat enjoying his (her?) day.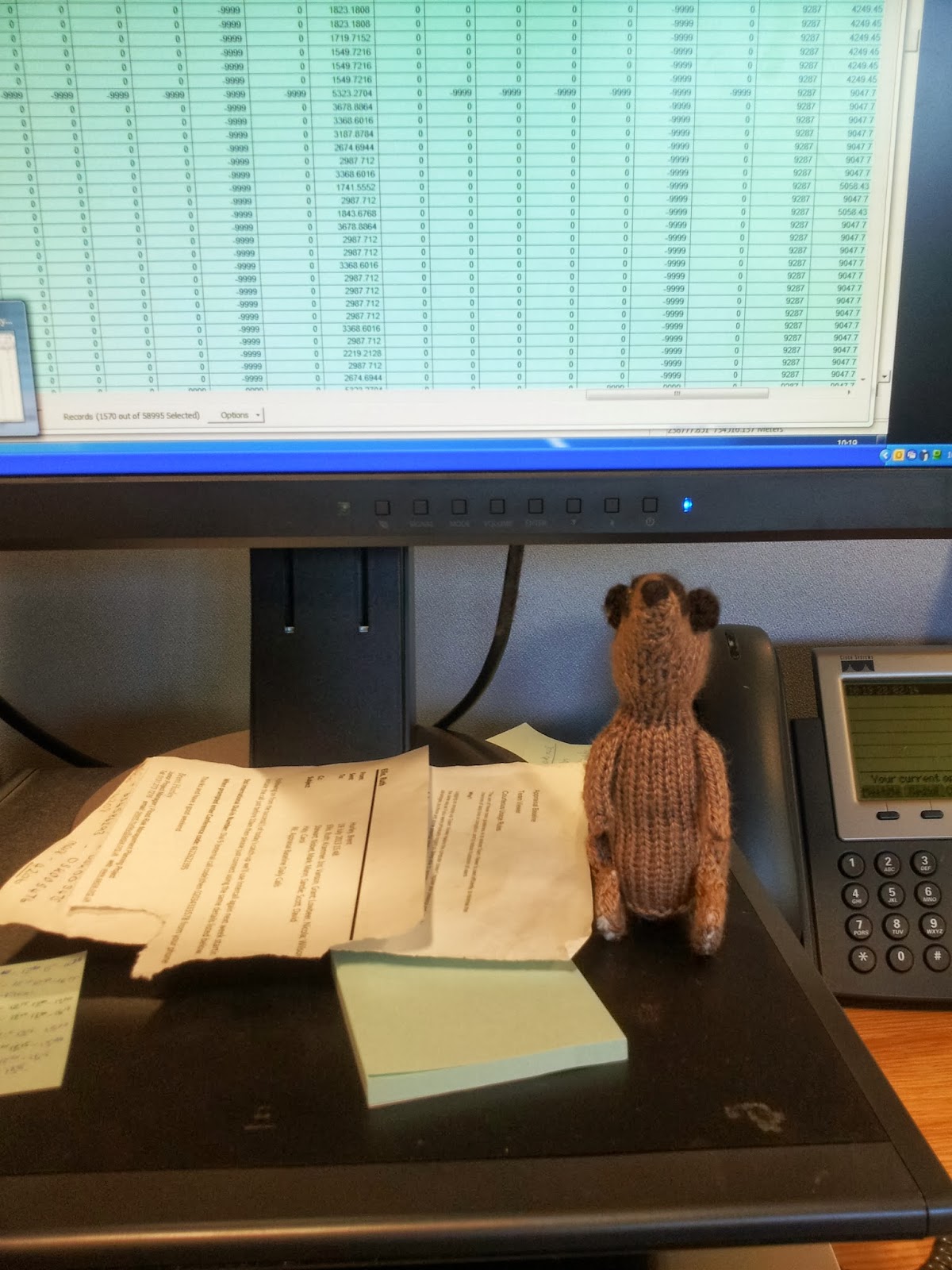 Some extra help with my spreadsheets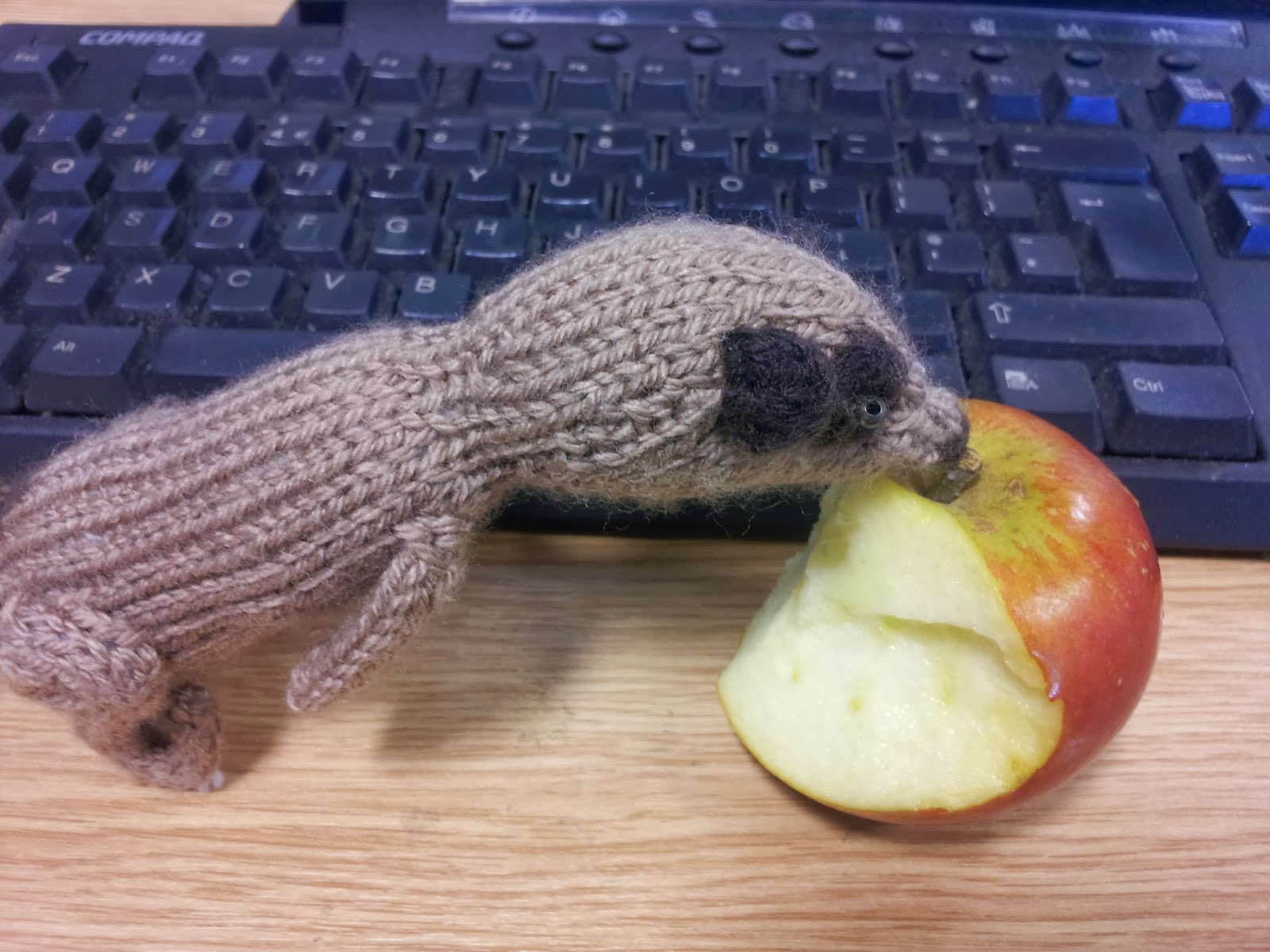 Apple for morning snack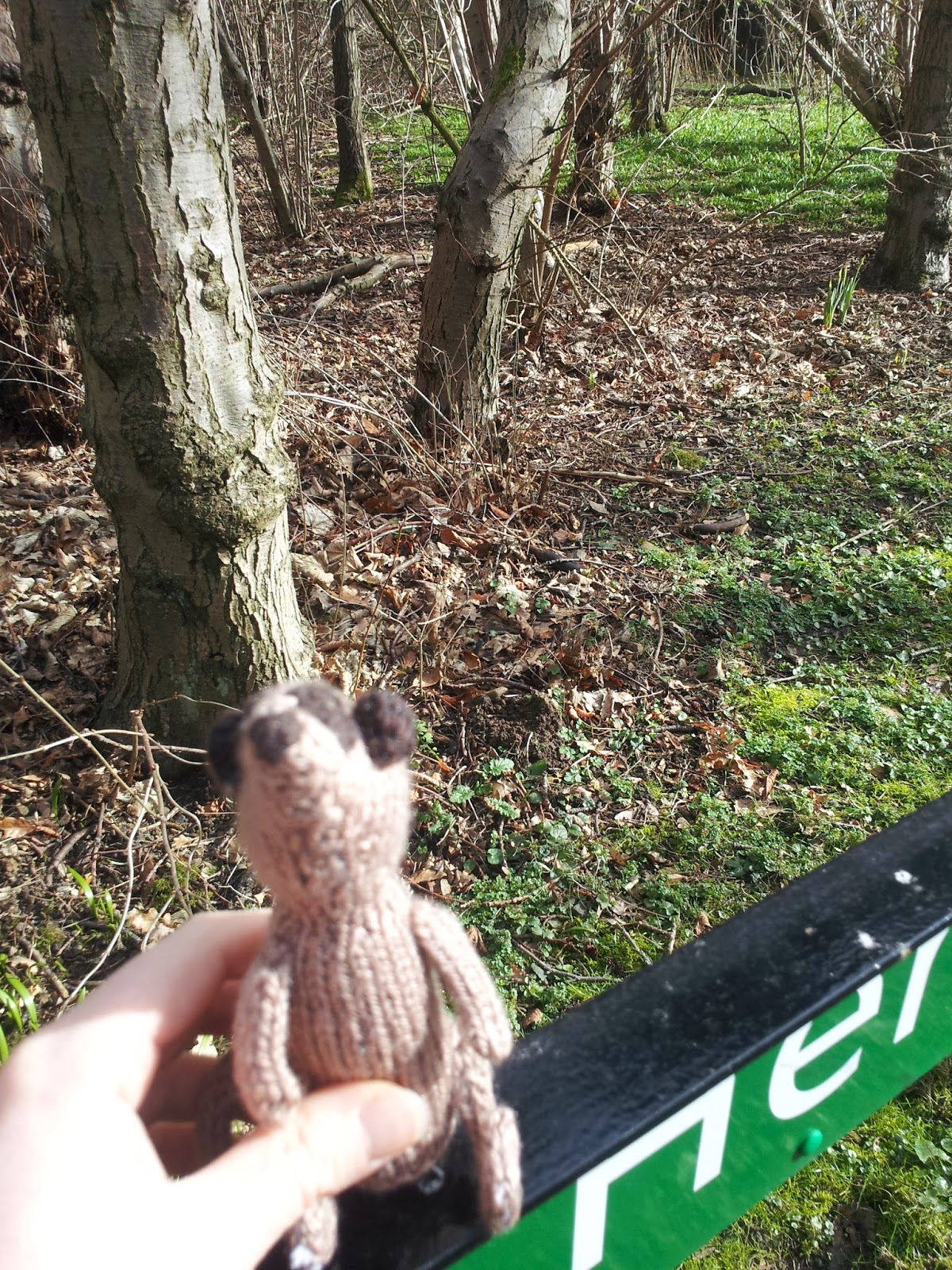 A quick lunchtime walk in the sunshine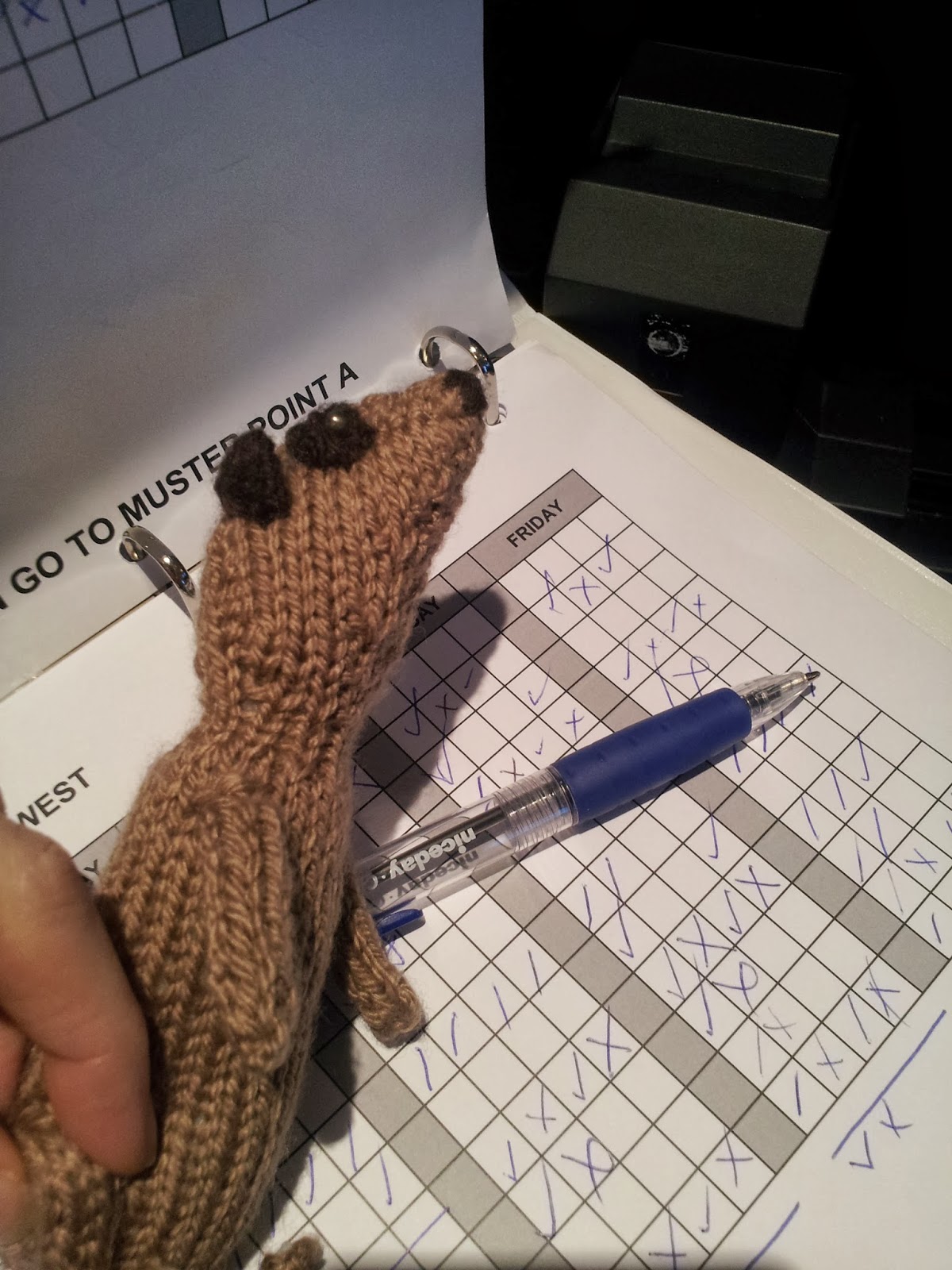 Signing out in the register at the end of the day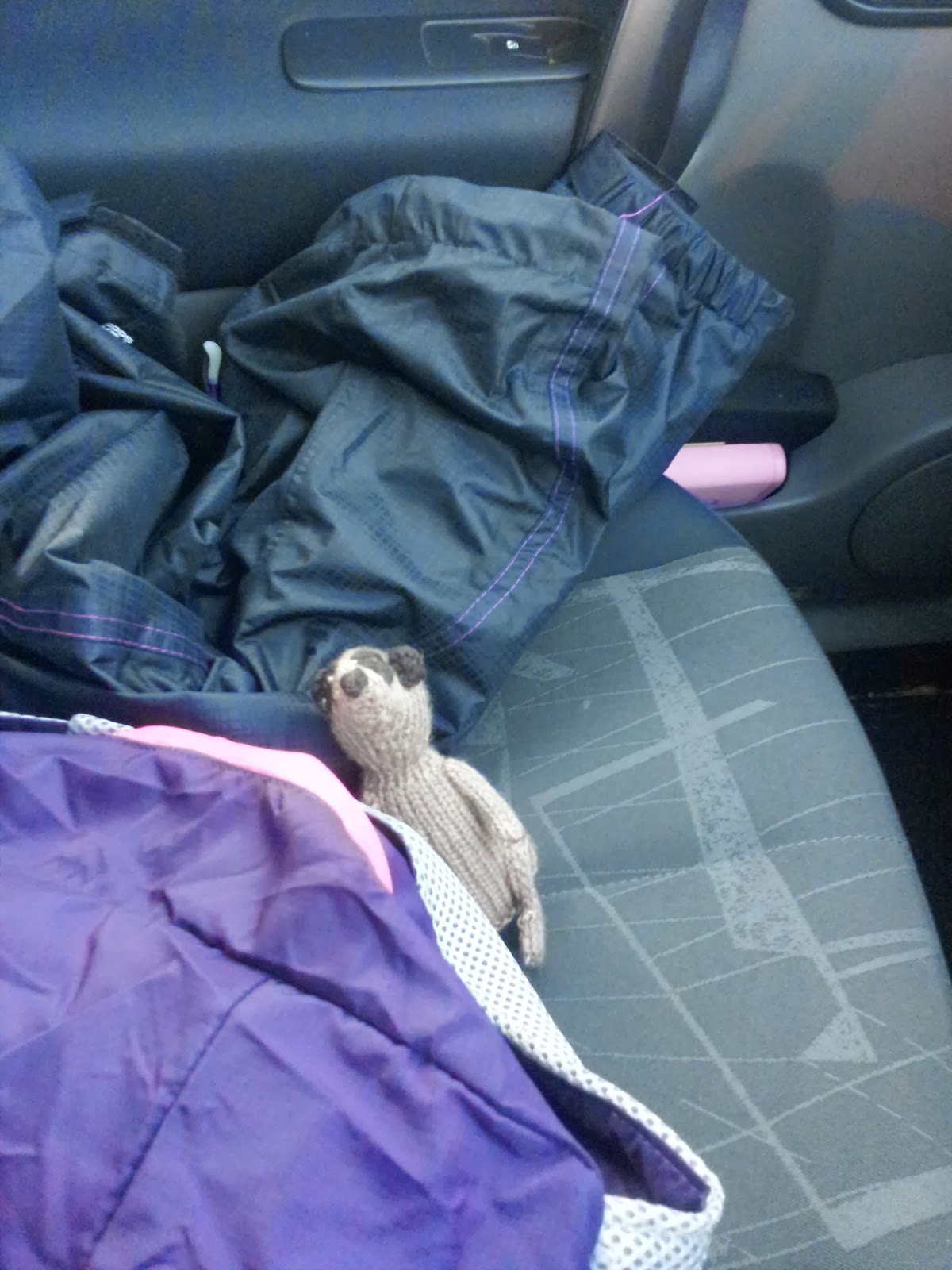 Sitting next to me in the passenger seat on the way home

This took about 2 minutes out of my day and admittedly earned me a few funny looks from colleagues, however it definitely caused more than 2 mins of interest, smiles and happiness. So as a bit of fun, and as a way to help explain to your child what your particular day at work involves, then I highly recommend it - although possibly not if, say, you work in an A&E trauma team, or are a jet pilot etc, in which case staged teddy photos at work might get you into trouble!