Stained-Glass Your Living Room!
Want a multicoloured, immensely satisfying way to entertain a toddler, yourself, and bathe your living room in a rainbow glow? What's not to like really there! In which case… I can wholeheartedly recommend making a stained glass window.


Your very own stained glass work of art - minus the lead and soldering

Go big - cover an entire window for a big impact. It makes me smile every time I walk into our living room and see our handiwork glowing.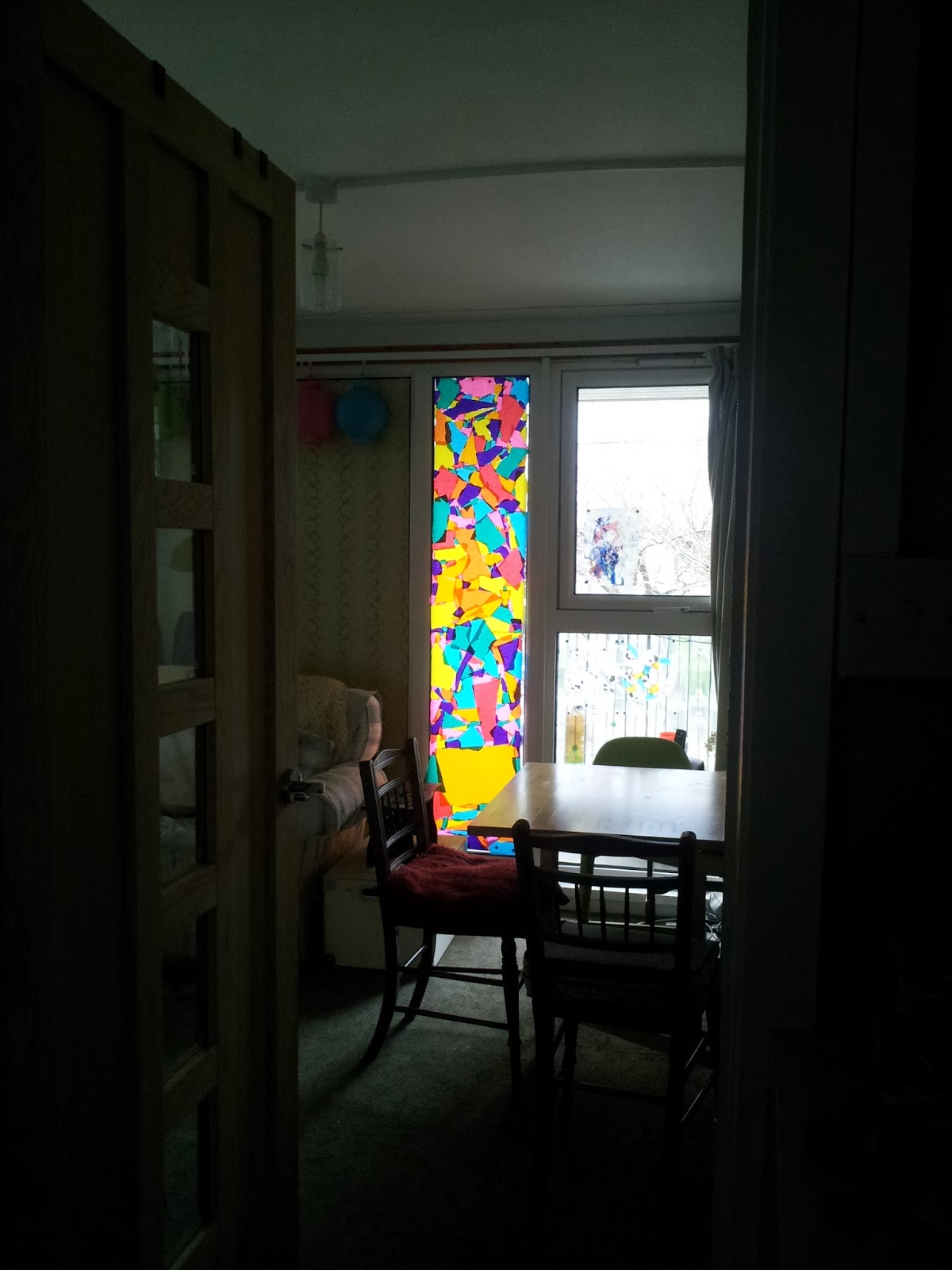 Smile - it's a glowing rainbow

All you need is some sticky back plastic (feeling like a Blue Peter presenter as I type, which was my childhood ambition - to be a Blue Peter presenter, rather than to feel a little bit like one, whilst sitting on the sofa blogging, just to be clear) and some tissue paper. And a window to hand. And a little bit of Blu Tack. Not too many things.


Starting off...
Good progress...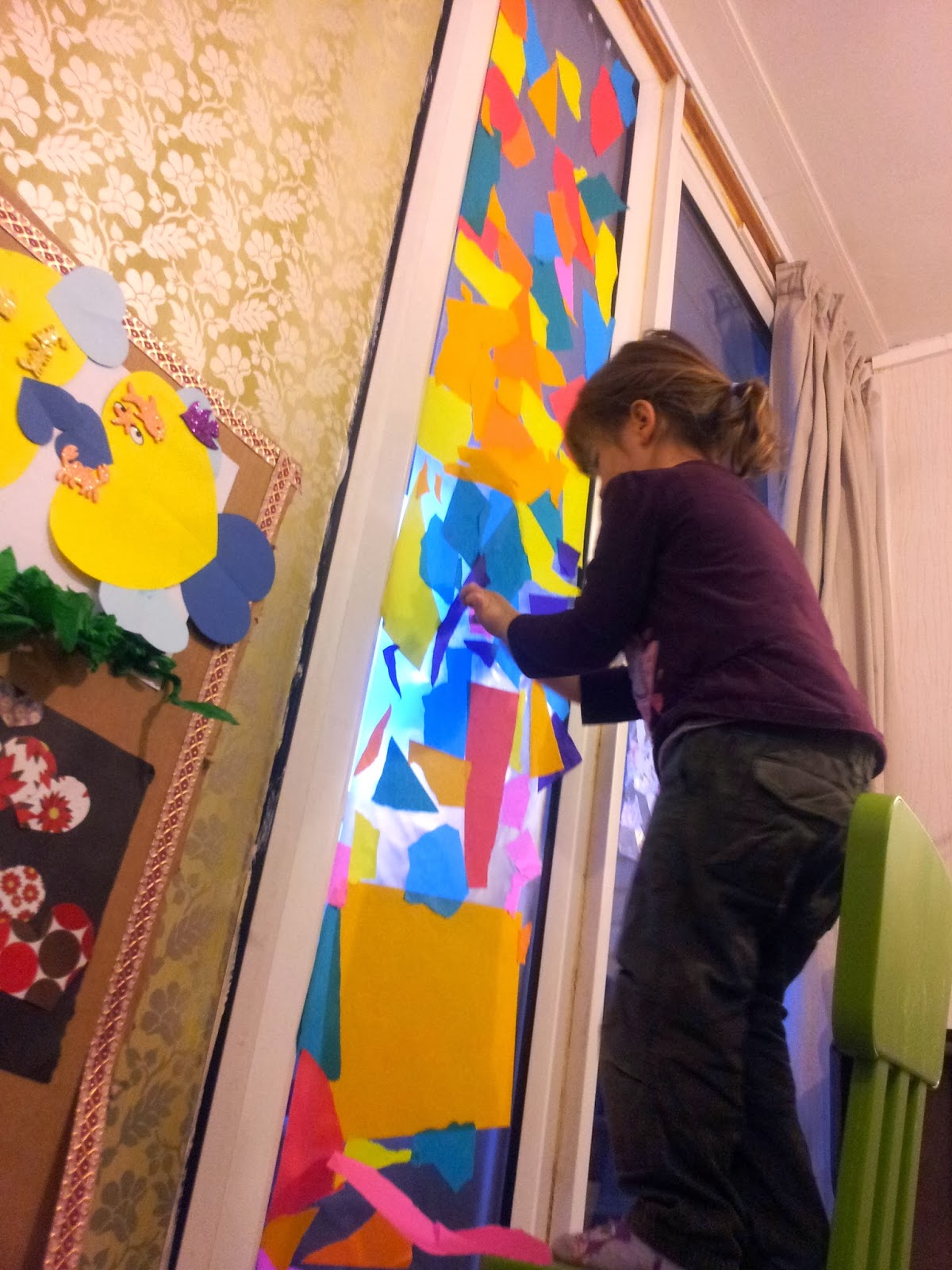 Chair required - nothing beats sticking, whilst standing on a chair!

Here's some simple steps to help, just in case small people are scrambling your brain cells at the point of execution…

1) Cut your sticky back plastic to fit your window size. (Hint - most rolls have squares marked on the back which helps keep it neat)
2)Blu-tack your sticky back plastic to the window
3) Carefully peel off the backing paper
4) Reposition the blu-tack a little bit if necessary - the sheet went slightly slack after peeling off the backing
5) Tear up pieces of paper and stick them on
6) Try to vary colours and sizes, - don't worry about them overlapping a bit.

If you're so inclined, you could co-ordinate your colours to match your living room decor. Needless to say we went for the embrace the chaos and clash with everything rainbow option! Even one colour, with the overlaps providing darker contrast, would look lovely.

Mini-M loved this - we did it when Mr E was away for the weekend, and she was very proud to show off her handiwork when he got back.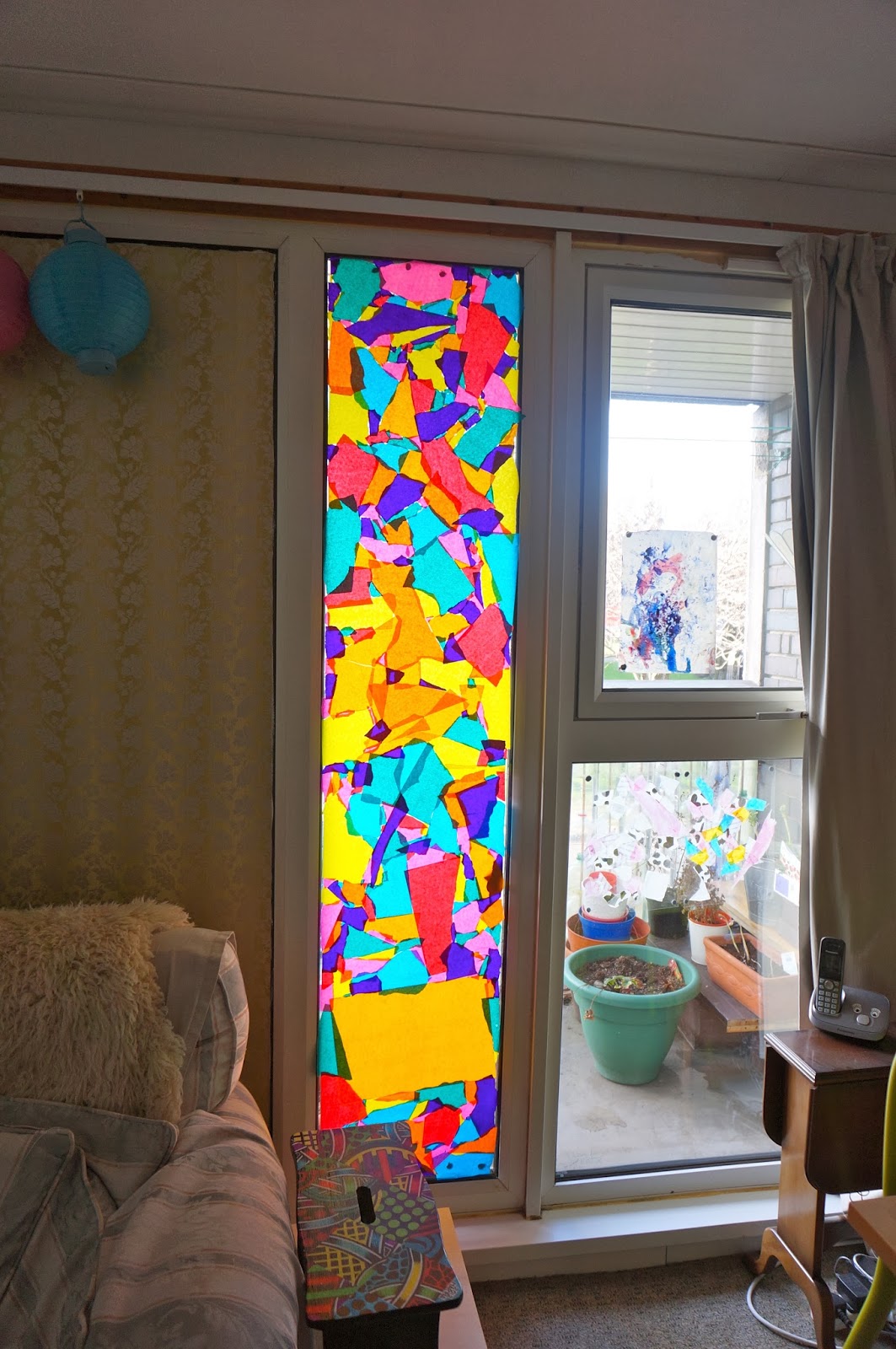 Happiness is a rainbow window

If you look carefully you can see a large orange rectangle - a word of caution…. once your paper is stuck, you can't reposition it! Mini-M discovered this early on in the process - piece number 3 I think. She also stuck herself to the window at one point, whilst stretching to reach a high piece, but thankfully people un-stick much more easily than paper, with minimum fluff left behind.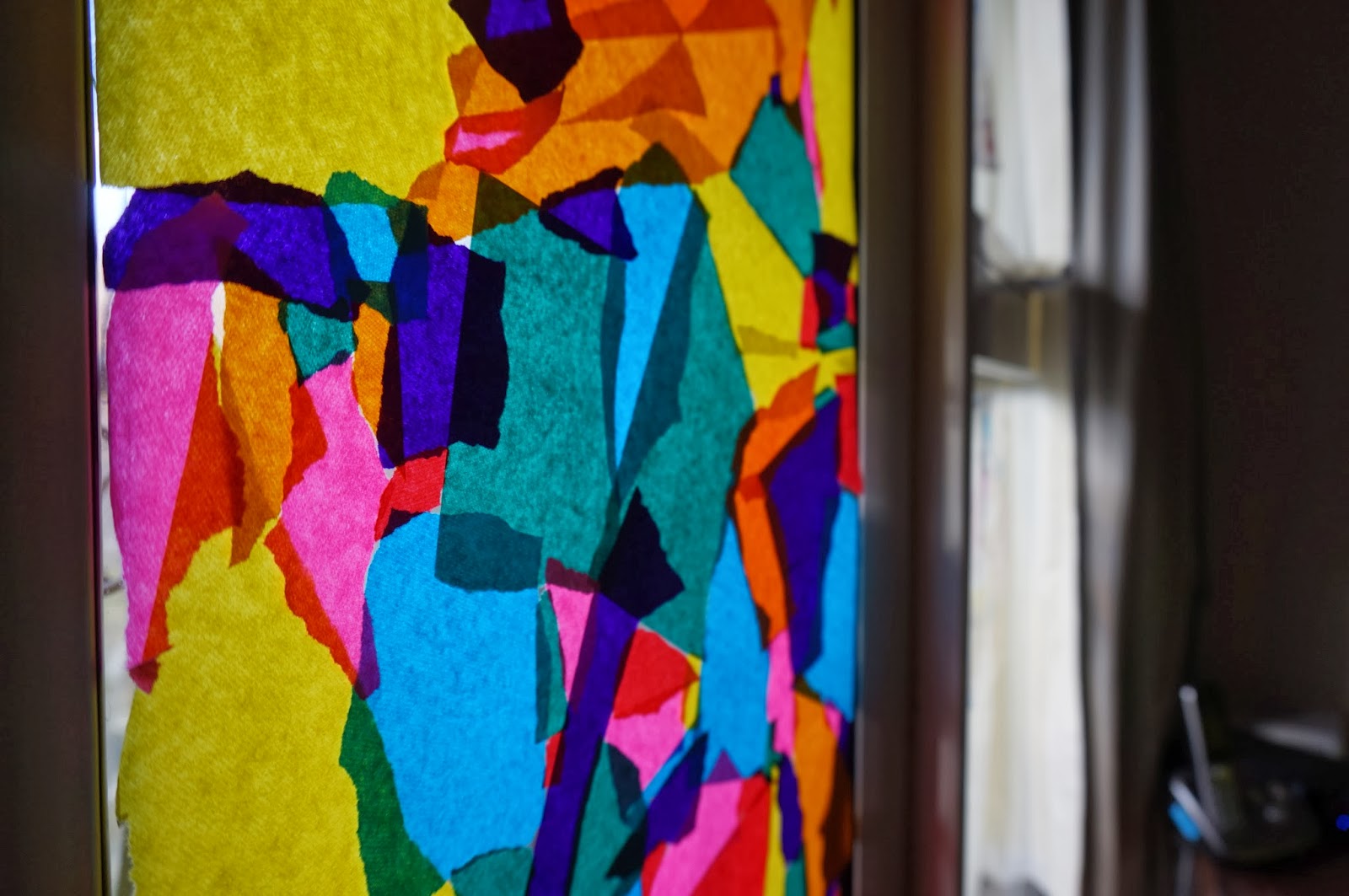 And it's only fitting to finish with a huge thank you to the friend who found a big roll of sticky back plastic in the attic and sent it our way - it's coming back your way the next time we meet :o)