Pasta Please - Cheeseless Wonders!
It's my lucky turn to be hosting this month's Pasta Please challenge. It is organised and expertly marshalled by Tinned Tomatoes, who sorts out a different blogger each month to choose a theme, introduce the challenge and write the roundup, and for July, it's me.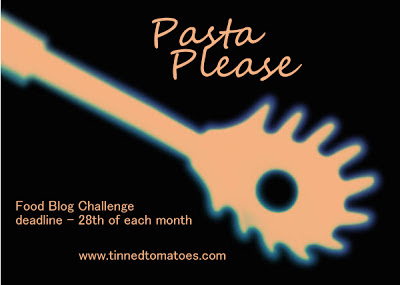 Pasta is awesome. It's cheap, it's quick, it's easy, it's filling, and you can use it in a million and one ways, so it is a worthy candidate for a dedicated blog challenge. Indeed since the challenge began, participants have been encourage to cook up dishes with the following themes:

#1 - cheese
#2 - peppers
#3 - homemade pesto
#4 - chillies
#5 - homemade pasta
#6 - nuts

So onto my theme - well, I'm going to turn the first challenge on its head, and choose 'Cheeseless Wonders' as my theme. That's right - no cheese allowed!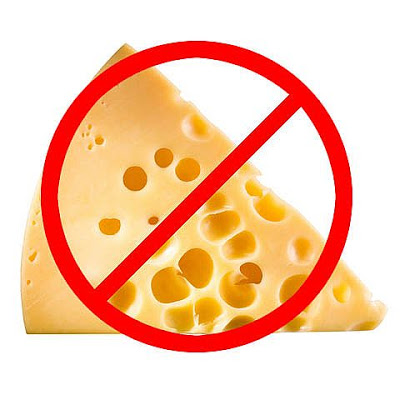 Now before you all stomp off in a strop at the thought of macaroni cheese deprivation, let me explain my choice... If you take a moment to browse around my blog, you'll see that most of the recipes I post are dairy free. Both myself and Mini-M are intolerant to dairy produce. I've become a dab hand at substituting dairy ingredients for non-dairy alternatives - milk, butter, cream, yoghurt - no problem. Cheese isn't quite so easy a substitution - and don't get me started on the multitude of cheese-substitute products out there that either wont melt unless subjected to temperatures hotter than my oven can manage, or alternatively dissolve into a puddle of grainy oily goo as soon as they are even warm - not to mention the ones that just taste vile! Which is a shame, as my ultimate comfort food used to be macaroni cheese with sweetcorn.

To cut a long story short, the thought of having to post a roundup of everyone's fabulous cheesy creations, knowing I had no hope of recreating any of them was more than I could bear, so instead I'm challenging you all to go cheese-less, but still create something wonderful.

It's super simple to enter too - all you have to do is post a pasta dish (cheese free of course!) on your blog before the 28th July. In your post ...

Link to this month's host - me!
Link to the organiser - Tinned Tomatoes
Use the Pasta Please logo in your post somewhere
If you use twitter, tweet your post with @tinnedtoms and #PastaPlease - and if you've got characters left, you can add @MakeyCakeyRuth!
Only one entry per blog please, and bear in mind the theme :-)

I was one (small) step ahead of the game and made mine for dinner today, but you'll have to wait until later in the week to find out what went into it...