So here are this week's photos... it's been a busy week!
Saturday 6th August
Mini-M reorganising my wallet for me (obviously the football is essential in this process!)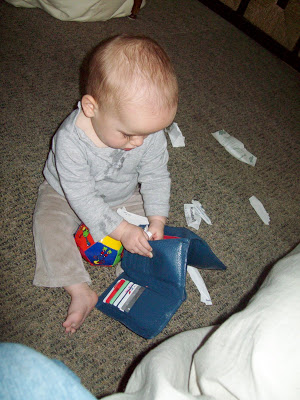 Sunday 7th August
Drawing. Mini-M pulled of an amazing feat of getting herself completely covered, but not making a single mark on the paper. Thankfully they were washable markers!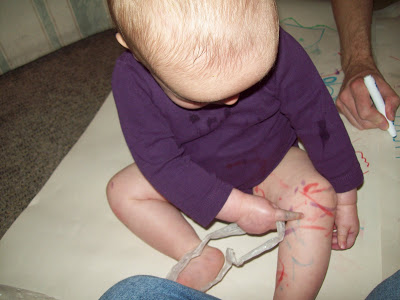 Monday 8th August
Mummy school trip to the zoo! Pygmy hippos - if I had to be an animal it would be a tough call between one of these stumpy little hippos, and a sheep. Both seem to have pretty low-stress lives.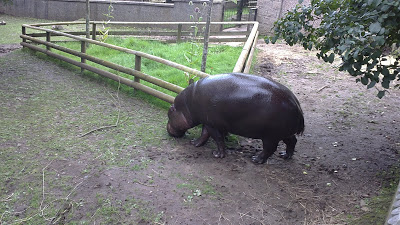 Tuesday 9th August
A very happy Mini-M post emergency nappy change in Princes Street Gardens. Thankfully during one of the dry and sunny spells of this week, rather than during the torrential rain. Plastic water bottles are seriously exciting baby toys too apparently - simple pleasures!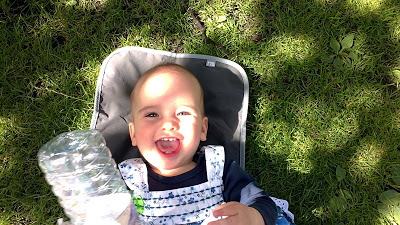 Wednesday 10th August
A random but tasty dinner concoction of broad beans, cherry tomatoes, smoked mackerel, sliced potatoes and some grated goats cheese. Quick, easy warm and relatively healthy - just what was required to cheer up a bit of a miserable day.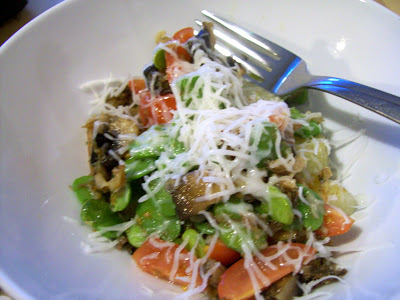 Thursday 11th August
High water on the Water of Leith after a couple of days of almost constant rain - yuck! Thankfully the levels dropped before there was any serious flooding in Edinburgh.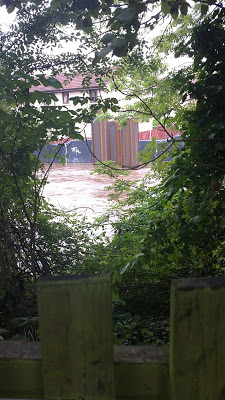 Friday 12th August
Mini-M's stash of emergency spaghetti bolognese - pretty much the only meal it is guaranteed she will eat at the moment, despite our best efforts. Bananas, strawberries and dry toast area all also acceptable, apparently. Most other things are now - however today she ate a fishcake - hopefully a corner being turned...