Since it's 10:44pm by my computer clock, and I'm feeling sleepy, here are this weeks photos, minus the preamble! Several of them stolen from other people this week

Saturday 29th October
We were all at the Borders Exploration Group 20th Anniversary Dinner. Mini-M doing the Gay Gordons in her pyjamas! Her first proper ceilidh dance, rather than just getting carried around. She LOVED it - and so did everyone that was watching. Taken by Grandad A.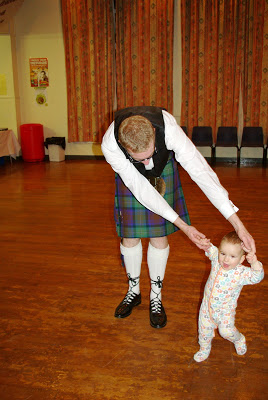 Sunday 30th October
A quick pre-concert rehearsal before performing at the Hawick Music Club. Taken by Grandad A again, since I was also playing (invisibly). I'm impressed by my brother's multi-tasking skills...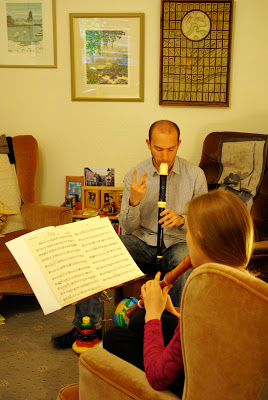 Monday 31st October
After over a year of never quite getting round to it, Mr E finally found the time (life has been pretty busy!), and we now have our levitating bedside book shelves installed.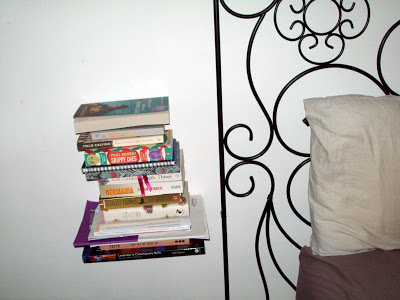 Tuesday 1st November
Halloween - not that we did anything spooky. Uncle P came round to visit, and entertained Mini-M on the bottom step of the stairs - the book reading location of choice!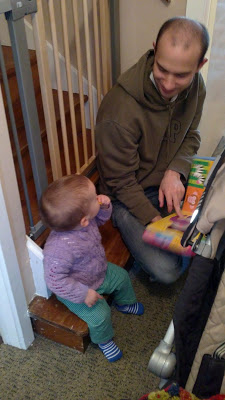 Wednesday 2nd November
Mr E went to ASDA and in true hunter gatherer mode, brought back reduced for quick sale bakery products.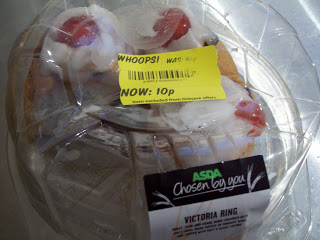 Thursday 3rd November
This one was taken by Mr E, but for me, apparently (unintentional rhyming). Today, he unpacked the living room unit, cleaned it and put it back in a more logical formation - i.e. nothing in the bit that Mini-M can easily reach, and lots more stuff on top of it!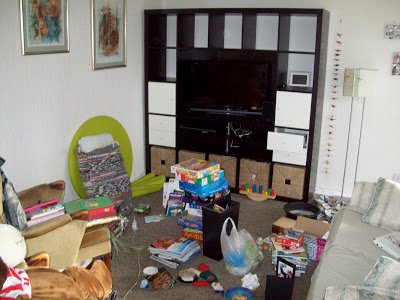 Friday 4th November
Mini-M modelling her almost-a-week-late-but-only-just-finished Halloween costume. She is a Mummy (in case anyone thought she just had bad eczema and had to wear lots of bandages). On the plus side, the costume was free, using a bunch of old youth group training bandages and an old babygrow. On the downside, it possibly wasn't my brightest idea to use a too-small babygrow as the base - not sure that the capri-Mummy look will catch on!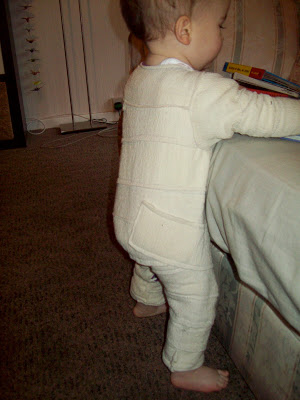 And now it's 23:17 and I'm off to bed!