Posting a day late due to a hectic Friday, and since it's quarter past 11 on Saturday night, and my eyes are getting very sleepy, it'll be a swift one!
Saturday 19th February
Hmm... what can I take photos of in our bedroom, last minute before bed? A carved wooden head brought back from a holiday in Poland about 10 years ago!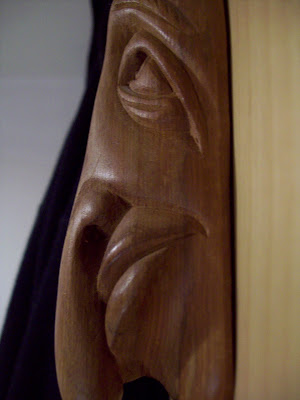 Sunday 20th February
Mini-M in the sling, and wearing Jono's hat to keep her warm at a car boot sale, at far too early o'clock for a Sunday morning.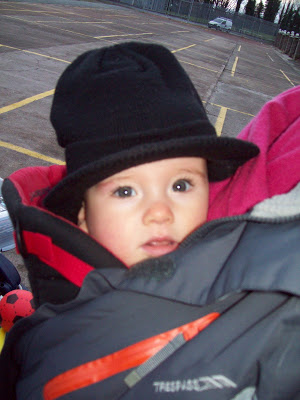 Monday 21st February
Bunny had a trip through the washing machine, as it was getting a bit crusty around the ears.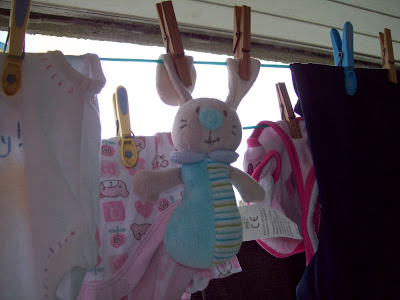 Tuesday 22nd February
Alphabet Spaghetti - 42p well spent :o)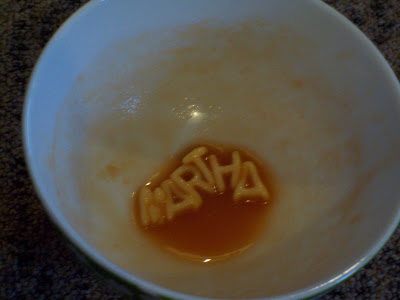 Wednesday 23rd February
My paper hearts for the Thing-A-Day challenge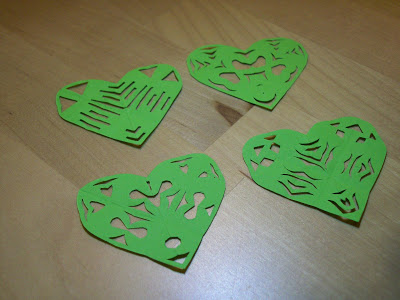 Thursday 24th February
Do you have any idea how hard it is to take a picture of yourself, wearing a baby in a sling, and holding a hand mixer? Very! But the cakes turned out yummy, even if the photo didn't.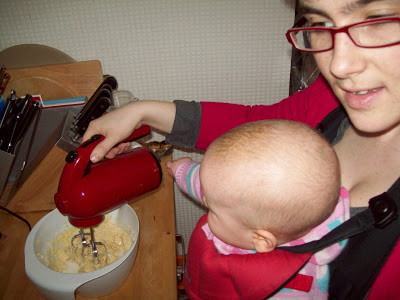 Friday 25th February
Mini-M with her favourite toy - a sock - excellent for chewing, stretching, waving etc etc etc.