I've just spent the past hour watching the semi-final of the Great British Bake Off.

The contestants have shown great skill, precision and patience with their Baklava, Schichttorte and Entrements.

So to counteract that, I'm going to share a recipe made a) without measuring, b) in a bonfire c) on a stick. I though there needed to be some good old chaos cooking let loose on the interweb to balance out all that precision. Chi or something.

So, I bring you….. drumroll please… Scone On A Stick!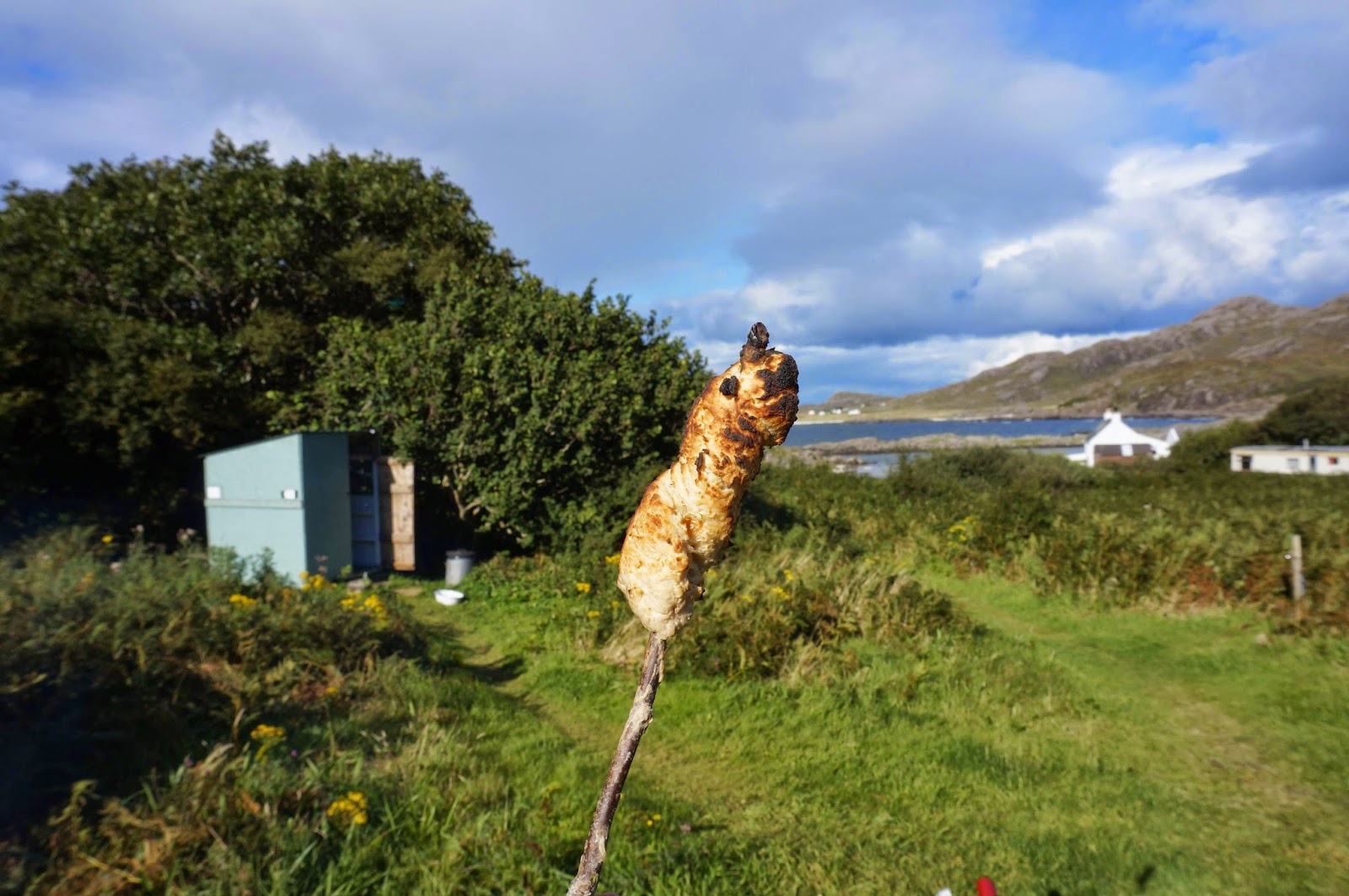 This must be one of the most scenic scone photos out there...

We made these on holiday in August whilst on holiday at Portuairk. It is an insanely beautiful part of the country, and the perfect place for bonfire food. In fact it was so amazing that whilst chatting to the guide in the lighthouse museum, Mini-M told her that she thought we would probably be getting rid of our Edinburgh home to go and stay there all the time. If only!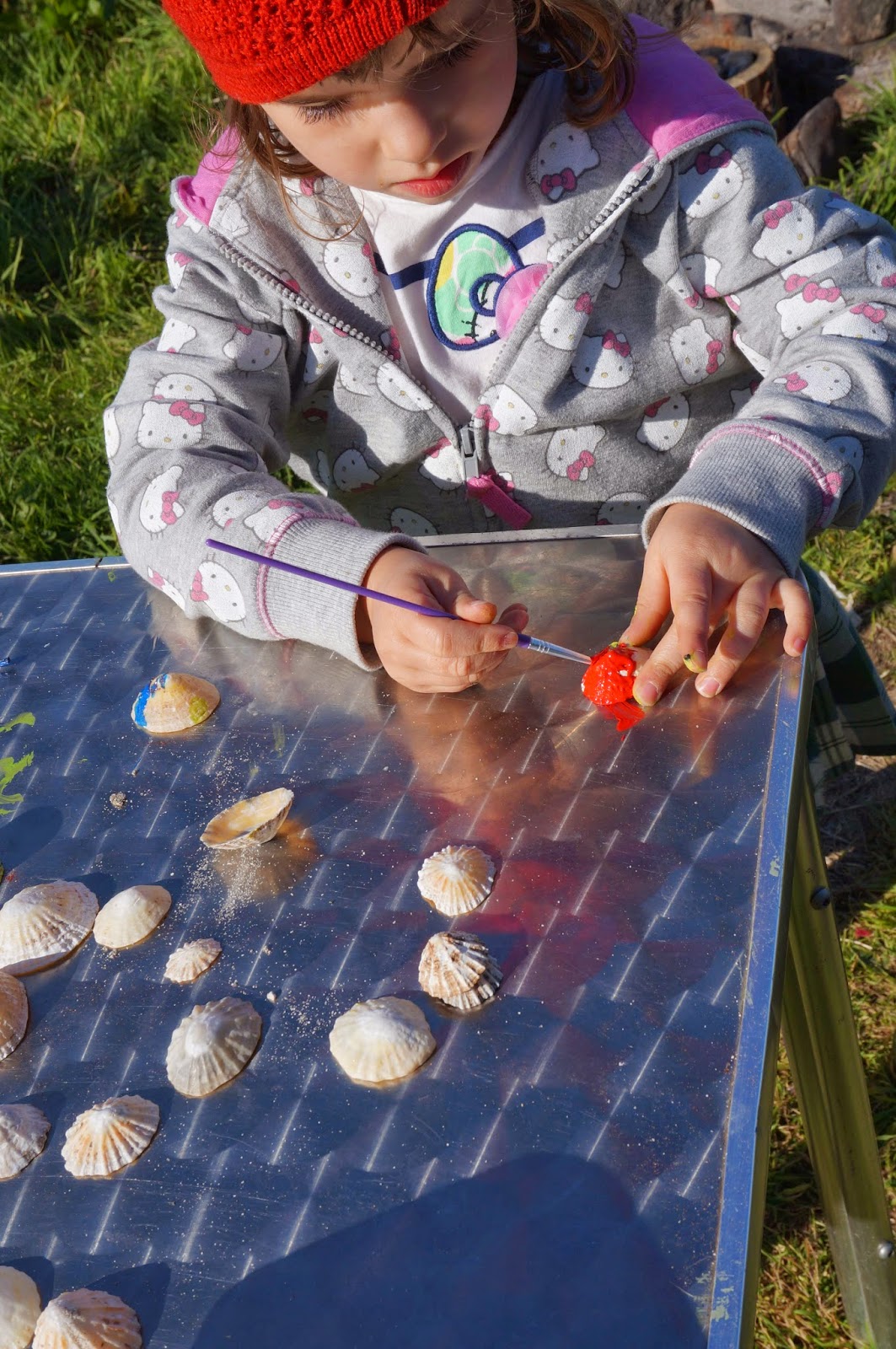 Step #1: Give your small person something to do whilst the cooking is going on, to avoid too many trips to the fire to see if it is ready yet. Painting shells and sticking on goggly eyes did the trick!

These are thankfully not limited by good weather - they would be fantastic on an autumnal bonfire / BBQ / brazier too. Don't feel you have to wait for a sunny day to try them.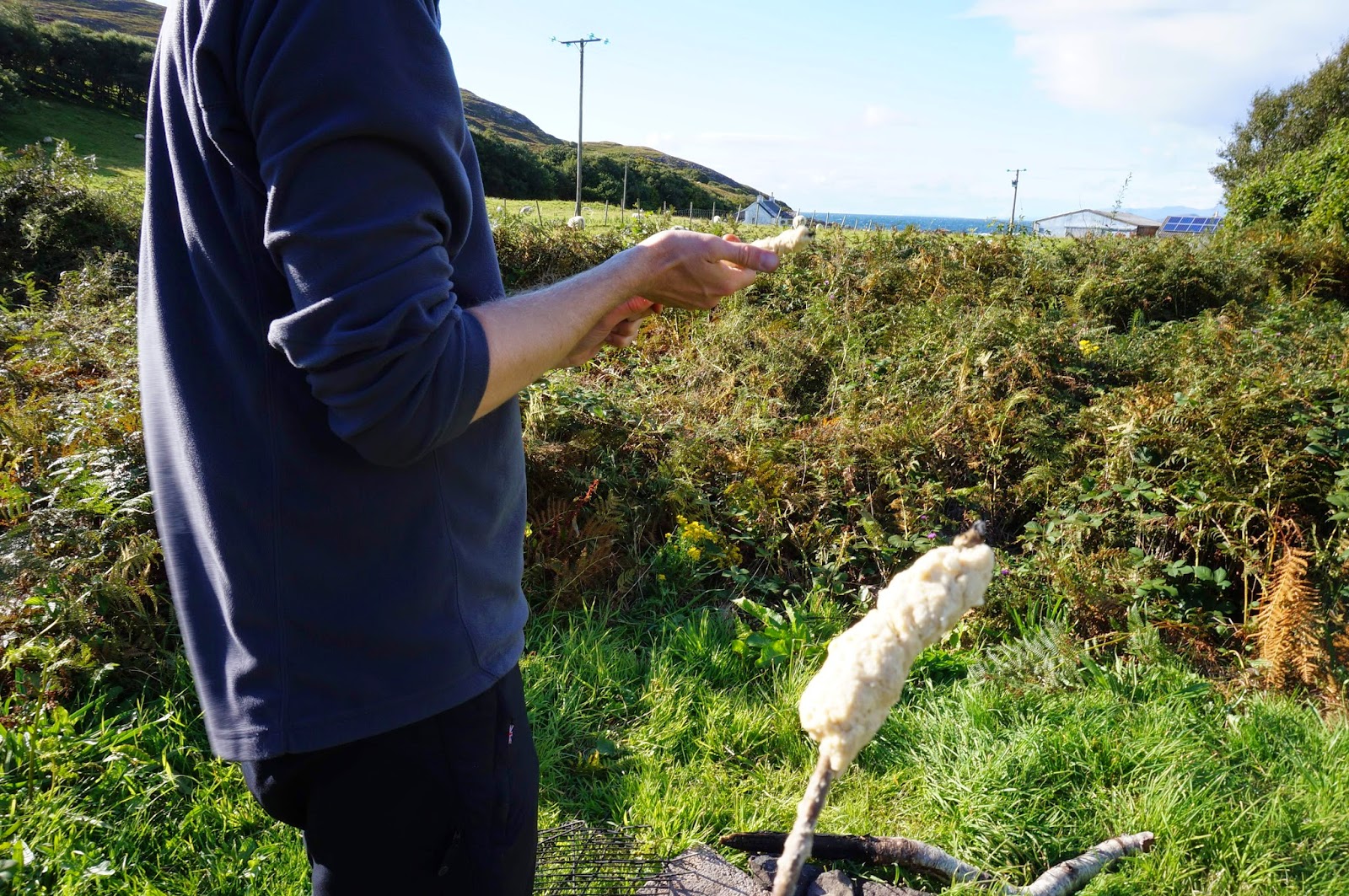 Dough, meet stick (and Mr E, who is too tall for landscape photos…)

They were an experiment that worked, and so much fun. But since I made them without any scales, my ingredients are a bit sketchy. I can only encourage you to be experimental too, and if it doesn't work out, be philosophical that at least it's experimenting with a wee bit of flour, marge and sugar and not fillet steak. Low cost = no pressure.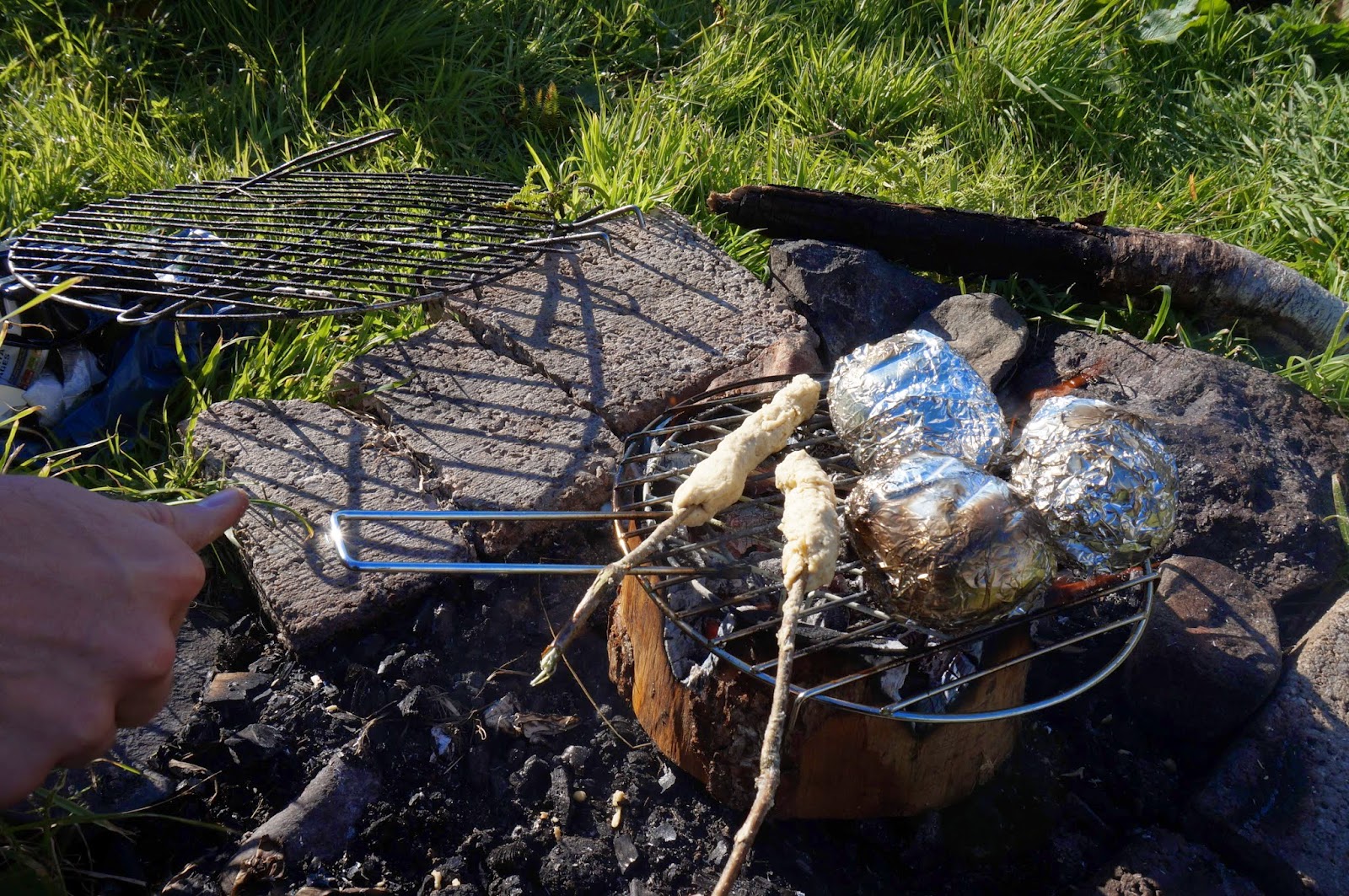 Going all out on the bonfire cooking - baked potatoes too (and sausages, which had already been cremated and consumed by this point!)

Scone On A Stick (Makes around 6 sticks)
Self-Raising Flour (around 150g)
1 sachet instant porridge (I used an apricot and honey one that was dairy free)
1 tbsp sugar
2 tbsp margarine (I used Vitalite to be dairy free - butter would be fine if you're not restricted)
Milk to mix (again, I used dairy free almond milk, but regular would be fine, or any other dairy free variant)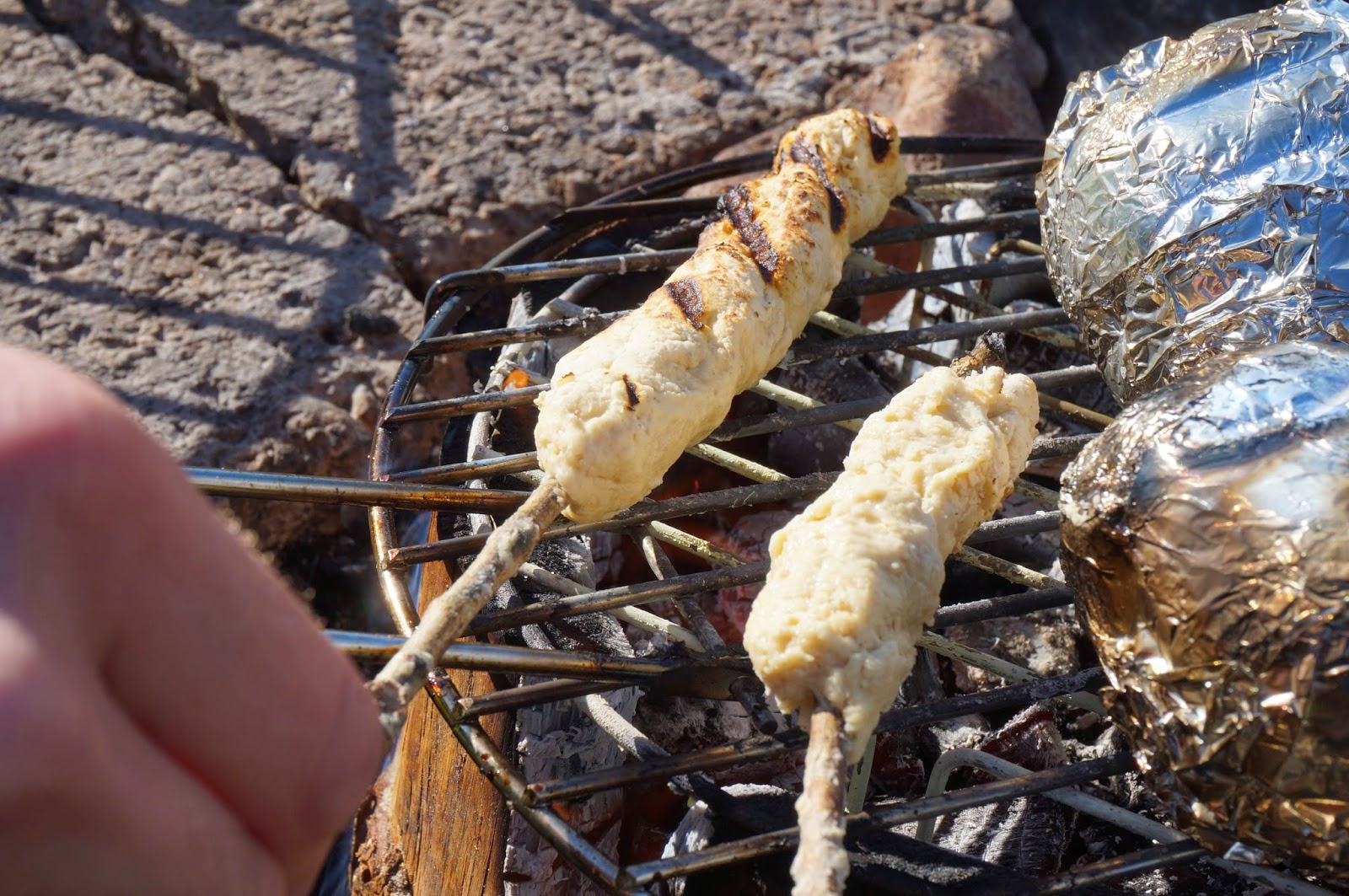 Chargrilled scones!

Put the flour in a bowl and empty in the porridge sachet. Stir to combine.
Rub in the margarine until it resembles breadcrumbs.
Stir through the sugar.
Add the milk a splash at a time and stir until it forms a sticky dough.
If you go too far, don't worry - just add a little more flour.
Find some sticks - ones without any side branches are best.
Take approx 2 tbsp of the dough and wrap it around the top end of a stick, leaving a handle to hold onto.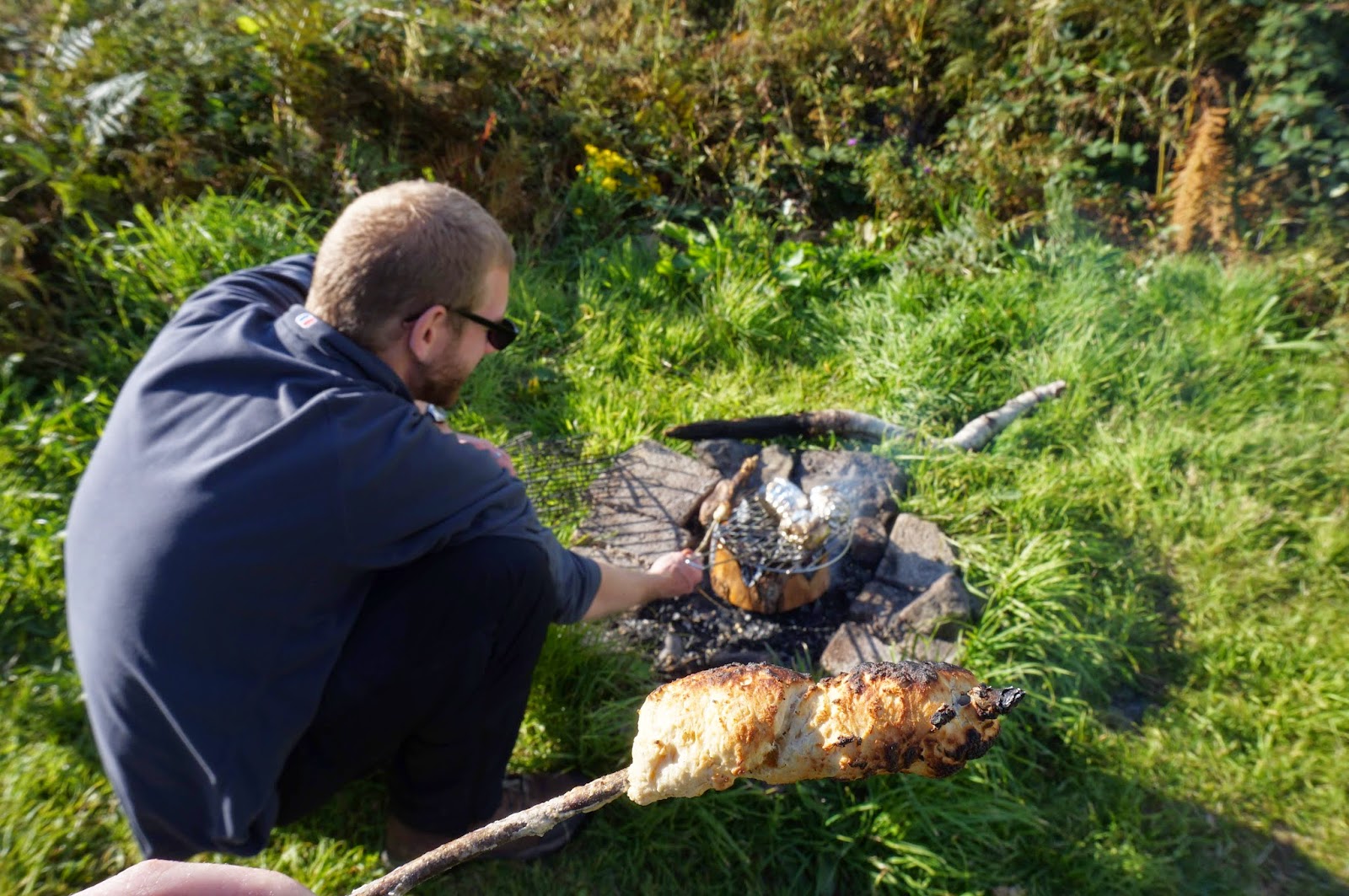 Mr E, the chief bonfire chef

Hold it over the flames or rest it on a rack, turning frequently, until it is cooked on all sides. About 5 mins should do it.
Enjoy hot, straight from the stick, with a dollop of jam or a drizzle of syrup.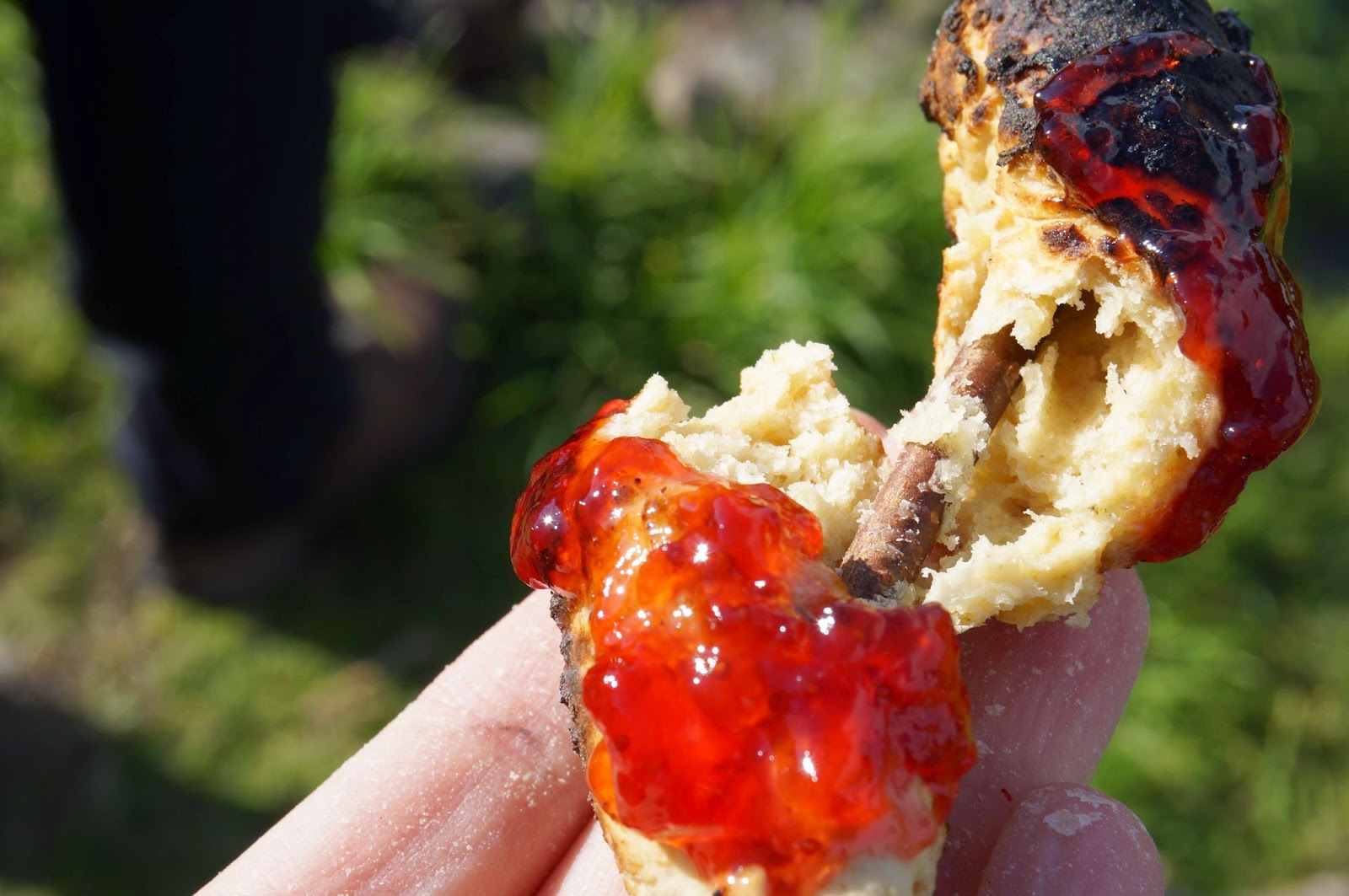 Warm scone, woodsmoke, fresh air and jam = guaranteed happiness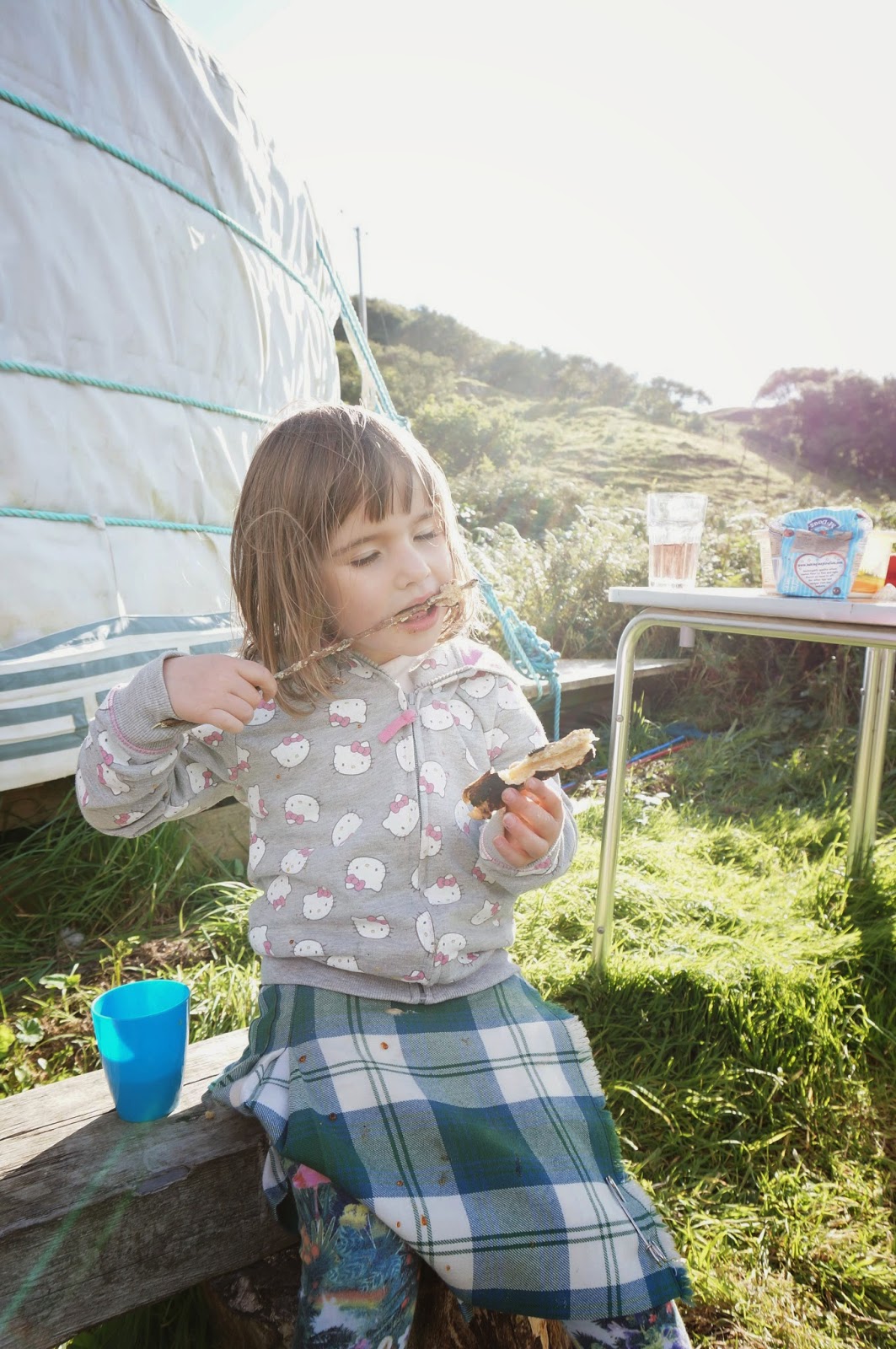 Elegant afternoon-tea wear. In the mind of a child, Hello Kitty :-) Katie Morag Kilt :-) Rainforest leggings :-). All worn together = :-) :-) :-) :-) :-) :-) :-) :-) :-) :-)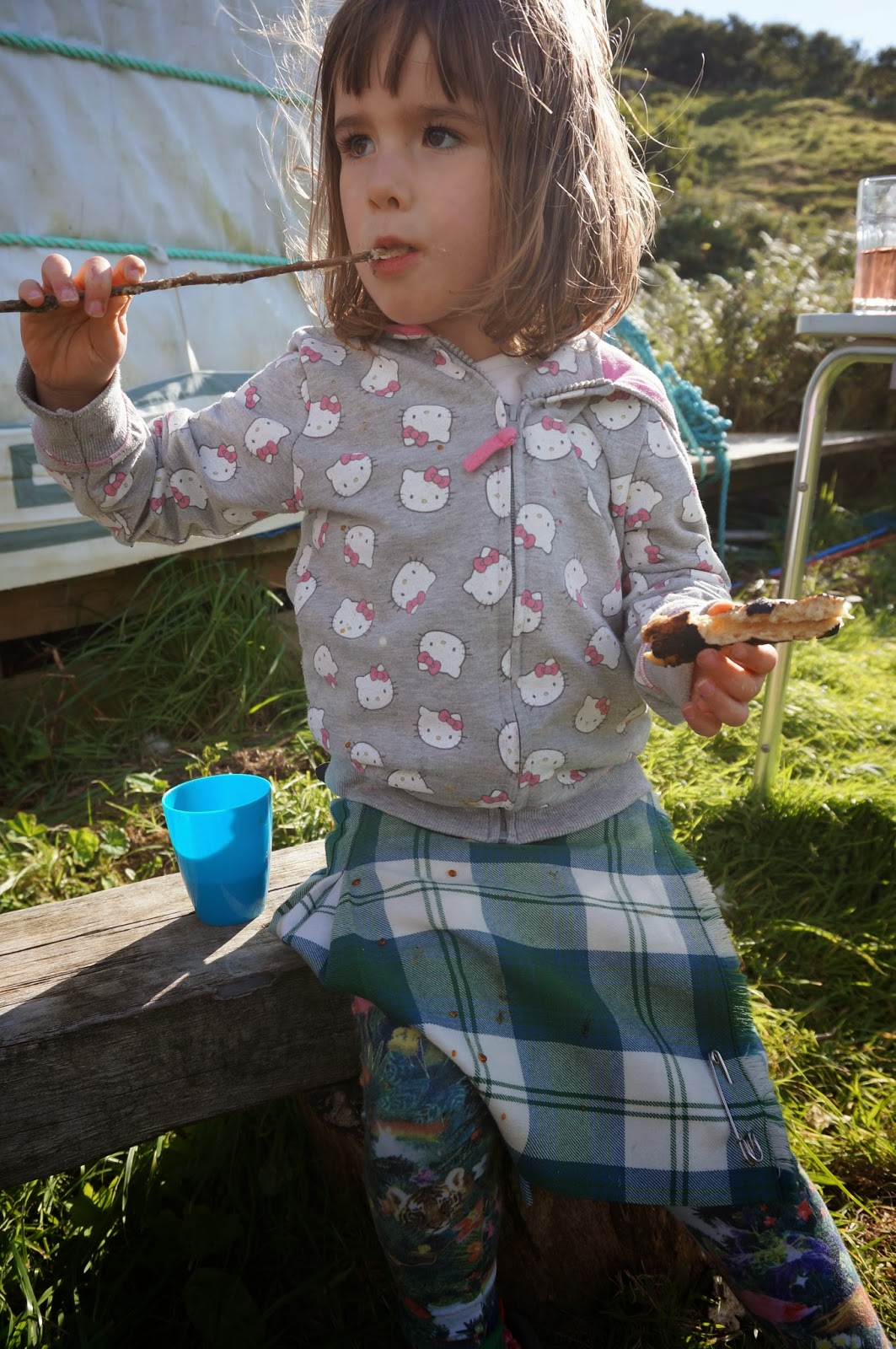 The downside… subsequently handwashing syrup out of a kilt, and jam/syrup out of hair in an outdoor shower!