September 2014 Daring Bakers' Challenge: Koláče
So….. 27th September was supposed to be Daring Bakers' posting day, HOWEVER I was a little bit preoccupied with this lot (or 50% of this lot, to be more precise!):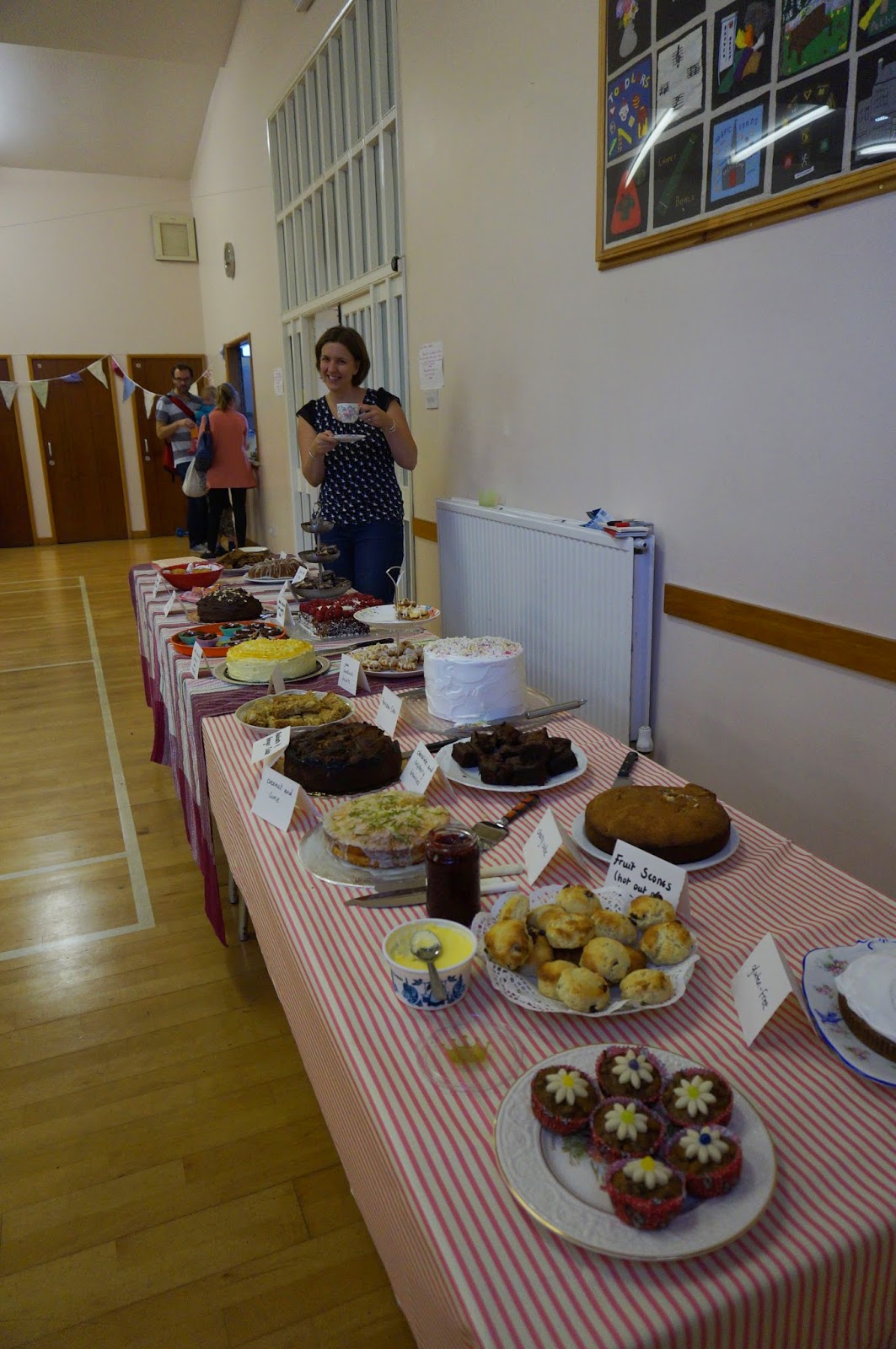 All freshly baked by myself and my good friend Mrs H for an afternoon tea fundraiser in aid of
Buttle UK
which we hosted on the 28th.
So I'm classing that as a very good excuse to my late posting (and possibly a topic for a future blog post in its own right).
But for now, it's time for a virtual journey to the Czech Republic for some traditional sweet treats called koláče.
Blog checking lines:
The September Daring Bakers' challenge was brought to us by Lucie from
ChezLucie
. She challenged us to make a true Czech treat - Kolaches.
She shared recipes for three different types of Koláčes - different variants of sweet enriched bread with fillings ranging from quark to poppy seeds and jam.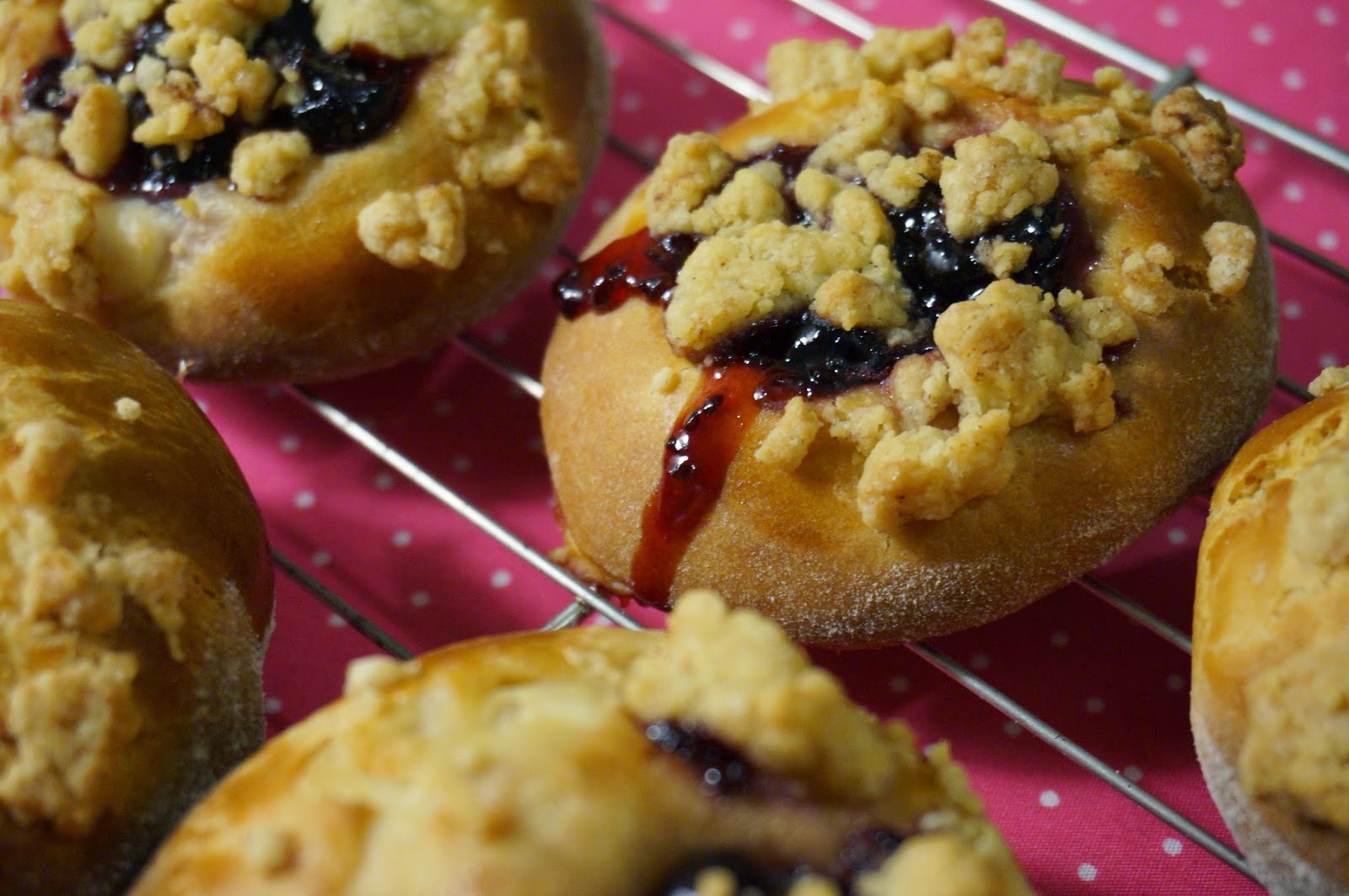 I chose to make the Moravske Koláčes - a speciality from Moravia which are traditionally filled with two fillings: plum jam and quark, and topped with a streusel topping.
As usual, I didn't have the right ingredients, and I was trying to make it low-dairy. Mini-M can have a little bit now, but not into the realm of quark-filled buns just yet! So I substituted thick coconut milk yoghurt (I used
Coyo
plain) and homemade blackcurrant jam made by Granny E. I used regular milk but dairy-free margarine in the dough instead of butter.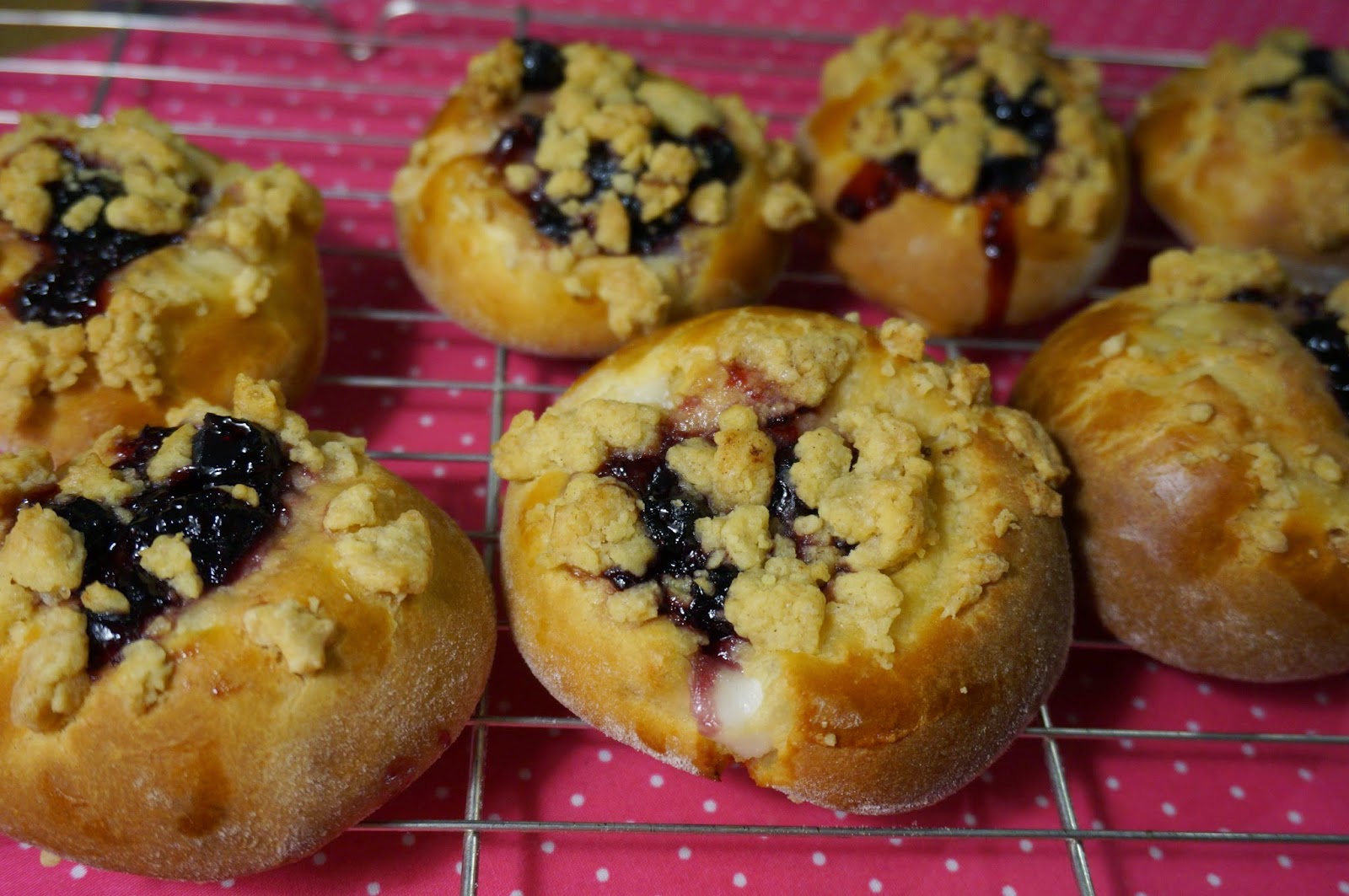 These buns were a roller coaster to make. Initial excitement, then abject despair when the dough refused to rise (probably not that surprising given the vintage of the yeast I used). However 3.5hours later, I decided just to bake them and see what happened, and lo and behold they rose - phew!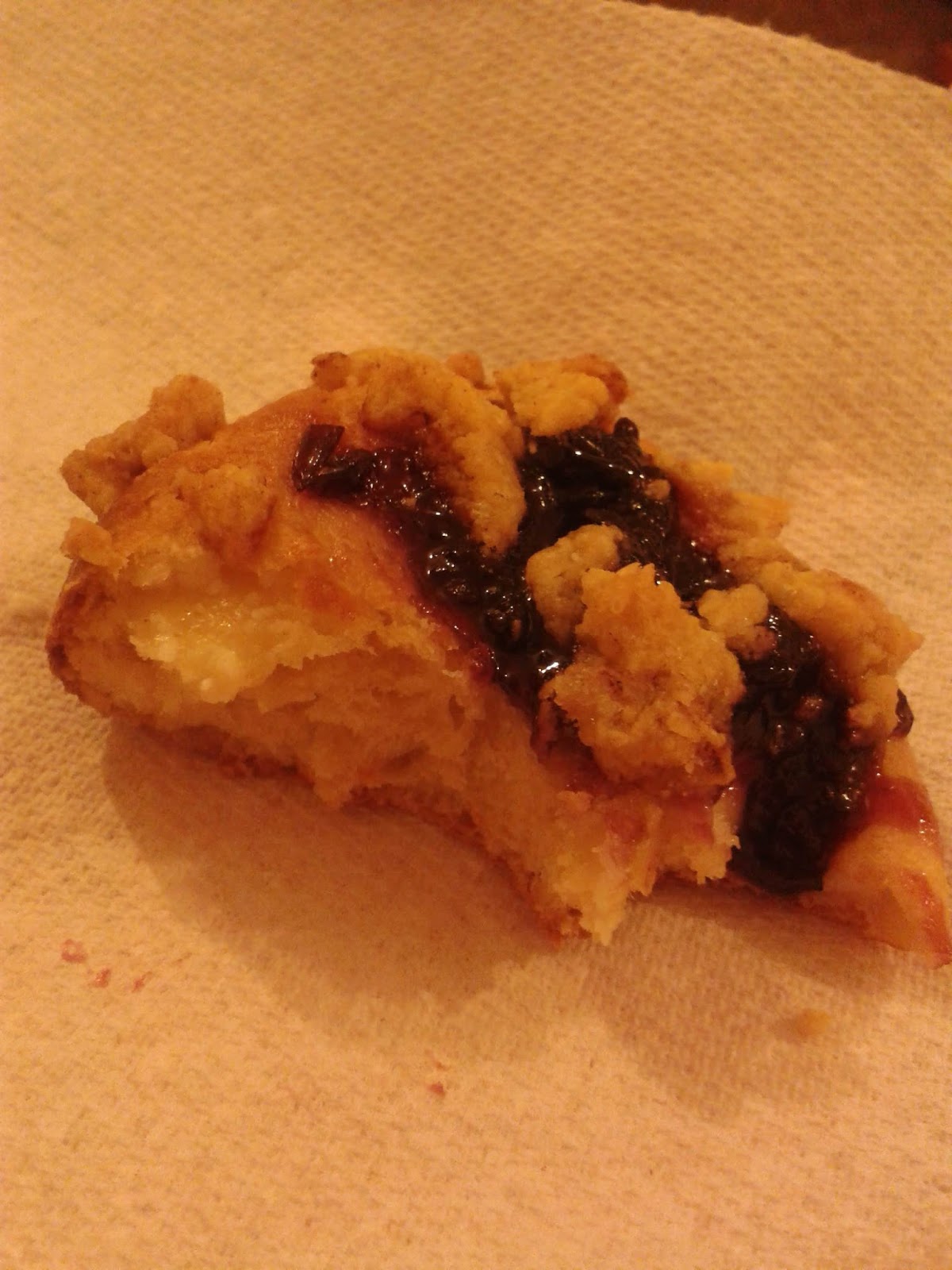 The end result was delicious - Mini-M was smitten. They have now been reminisced about on more than one occasion since the eating, and are referred to as "proper buns" - as opposed to cupcake buns.
There is an excellent and
comprehensive recipe available on the Daring Kitchen
which I'm not going to recreate here, but I do thoroughly recommend you try it out. They are fantastic, and I'll definitely be making them again. Although first I might have to give Jagodzianki a try - the Koláčes have brought back a taste for my favourite Polish bake - a sweet bread filled with blueberries - one of these from the corner shop was a lunchtime treat when I did my summer placement in Warsaw quite a few years ago now.