Strawberries, chocolate and marshmallows turned into the fastest tart ever in only 10 minutes.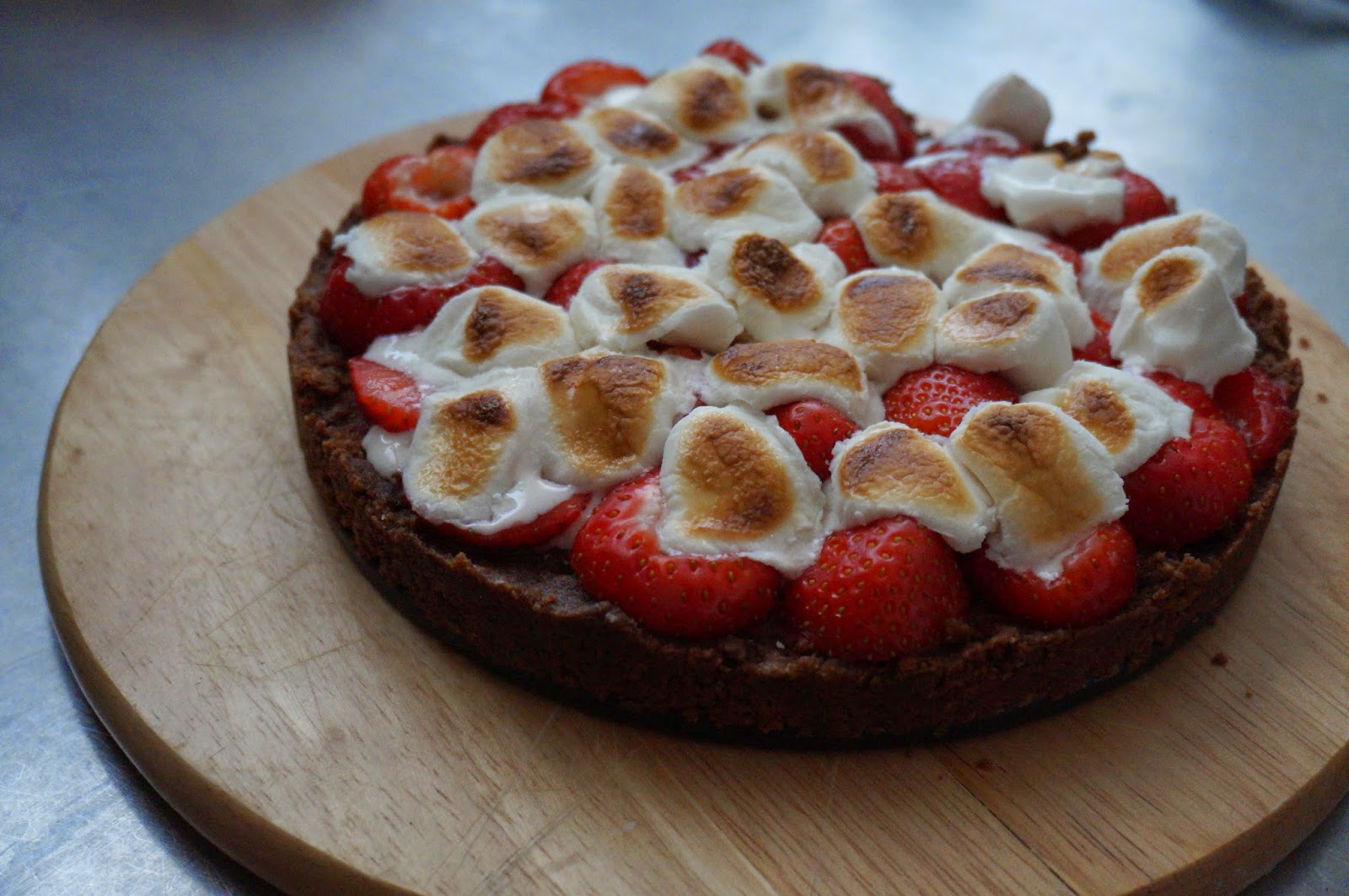 OK, 15 if you chop carefully and crush your biscuits without pepper your entire kitchen with over enthusiastic crumbs!
And the end result looks like you've spent at least 30… plus it tastes delicious which really is the most important thing.
This is a short recipe - after all there's a limit to how long it can be with only 4 ingredients.
Strawberry, Chocolate, Marshmallow 10-Minute Tart (Serves 6-8)
200g chocolate sandwich biscuits (I used The Cooperative Free From Chocolate Sandwich Cookies, but bourbons or Oreo style cookies would also work)
1 tbsp coconut oil
250g fresh strawberries
50g mini marshmallows
Use a small amount of the coconut oil to grease a 8in round loose-bottomed cake tin.
Crush the biscuits with the end of a rolling pin into powder and small pieces.
Melt the rest of the coconut oil and mix into the biscuits.
Press into the prepared tin and stick in the freezer for 5 minutes to chill.
Halve/quarter the strawberries depending on size and place on the chilled base.
Sprinkle over the mini-marshmallows.
Grill on high for 5 minutes until the marshmallows bubble and brown.
Remove from the girl and cool for a few minutes before gently easing out of the tin.
Enjoy!