Back to the blogging and catching up on last night's Bake Off on iPlayer, since instead of watching it yesterday, I was in the pub discussing cake - more specifically planning a charity afternoon tea.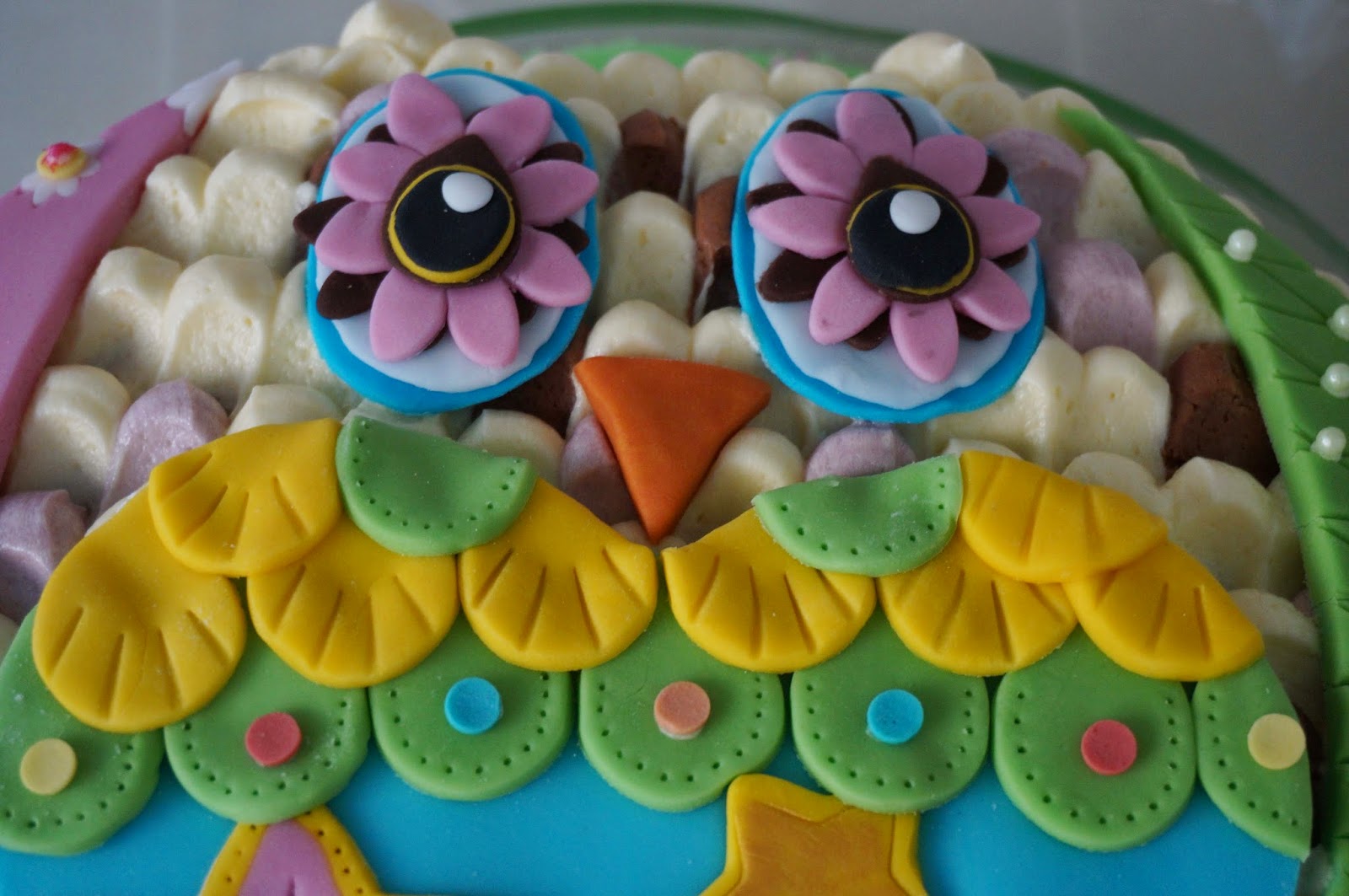 I knew it was ages since I'd last blogged, but… I'm ashamed to see it was actually the 27th July. We're in September new (somehow).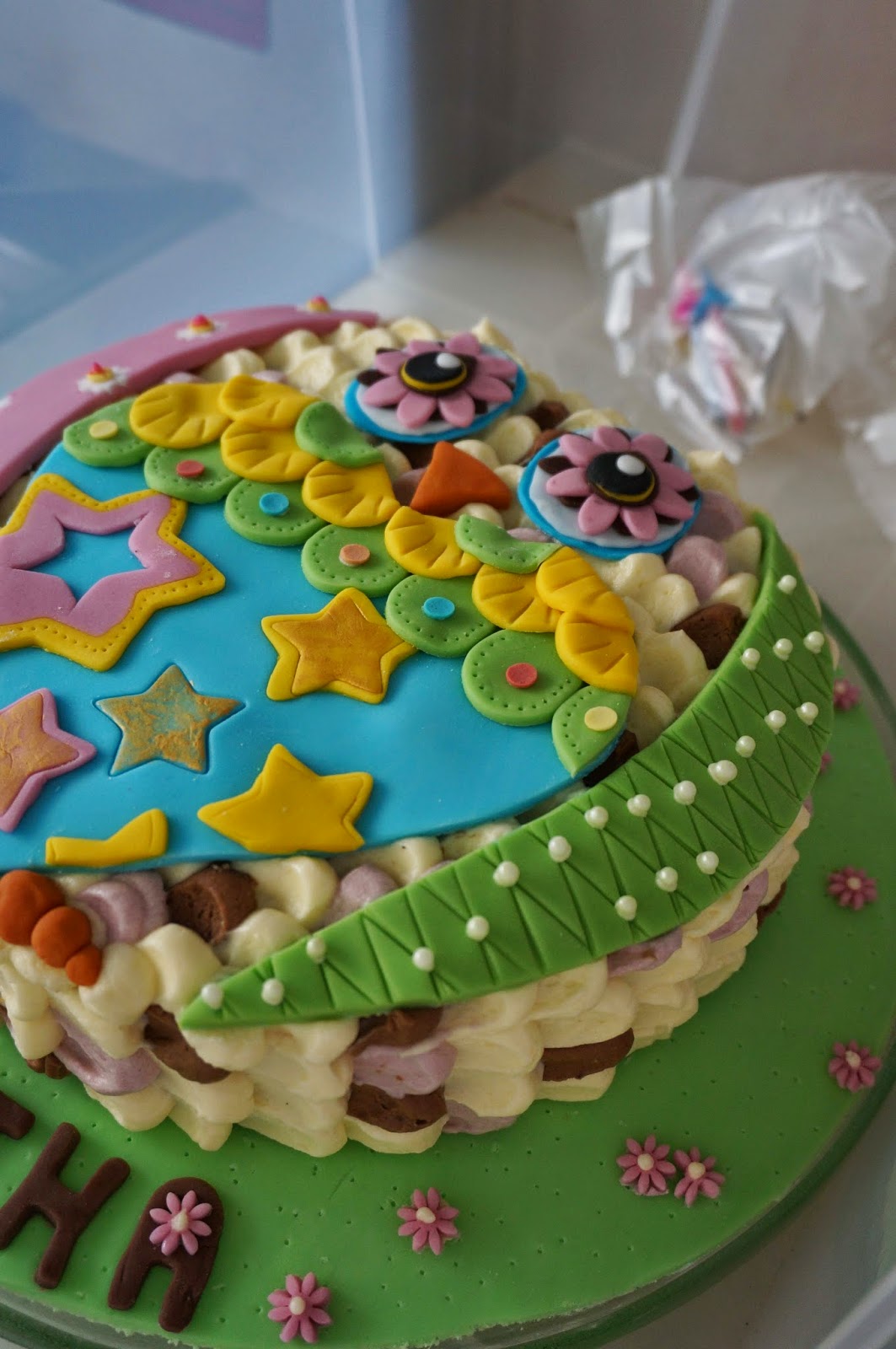 So I shall first make my excuses:

Work has been silly busy, and after spending 9hrs staring at a computer screen the last thing I've wanted to do in the evening is have even more screen time
My dodgy wrist has not been enjoying the long days and typing/mousing
My laptop / iPhoto combo are not very happy with each other, making manipulating photos a bit tricky
We've been on holiday, enjoying the festival, catching up with friends and lots of other things (see - not all moany, self pitying excuses)
And then I shall get back to the baking.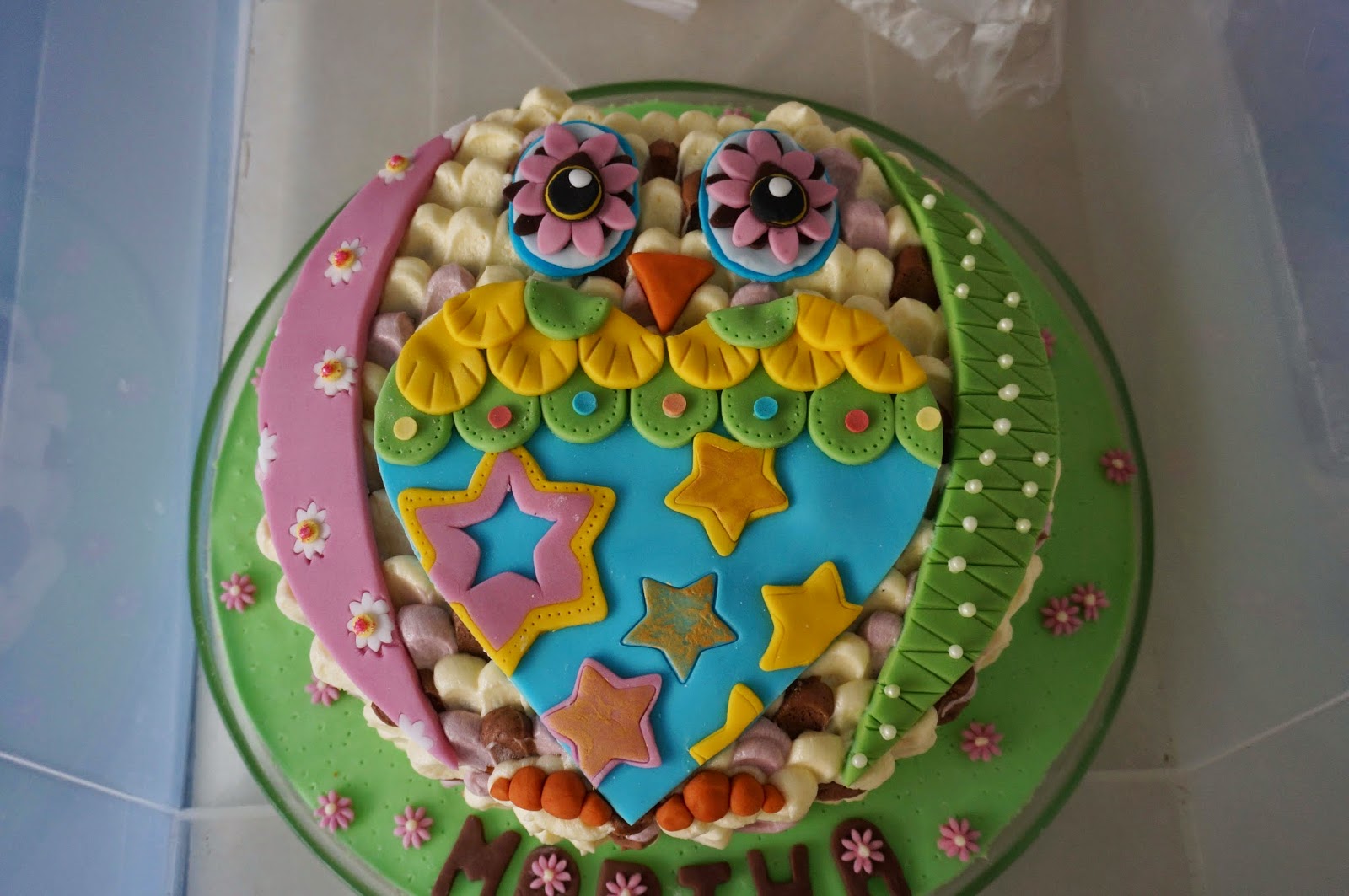 This time, she asked for a patchwork owl cake (!). After a fair amount of interrogation to try to establish her expectations, I eventually resorted to Google Images for inspiration, and found the majority of them seemed to stem from
this Stitch Craft Create tutorial
.
However…. I didn't want to use that quantity of fondant, or really get into cake carving, so I went off freestyle on the patchwork owl front.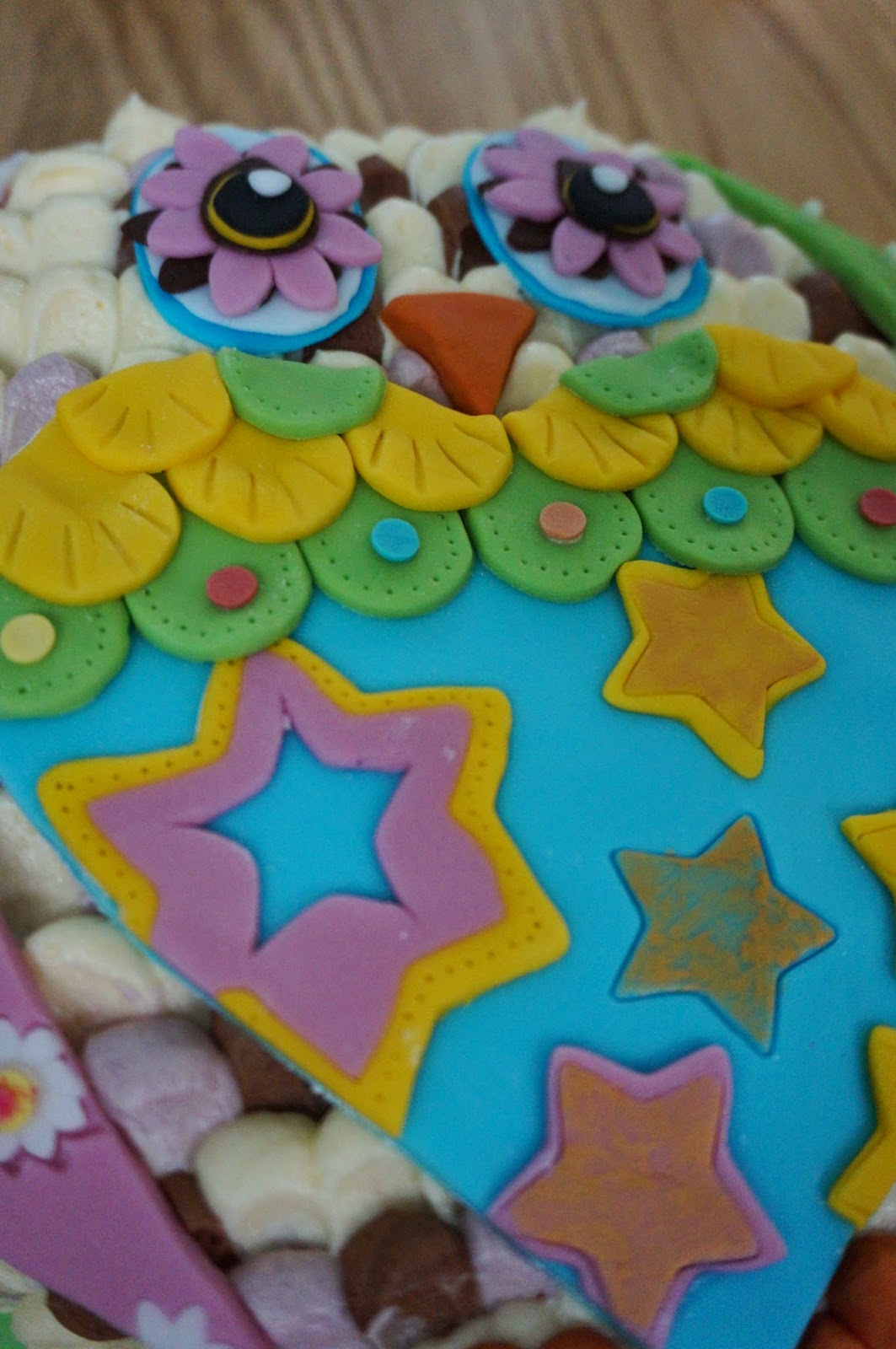 I used buttercream in 3 colours (vanilla, light cocoa, and vanilla tinted with a small amount of lilac) and piped feathers all over the cake by piping a row of splodges and flattening them with a pallet knife, then putting the next row in front and repeating. I didn't use a nozzle on my piping bags since the shape was immediately going to be flattened.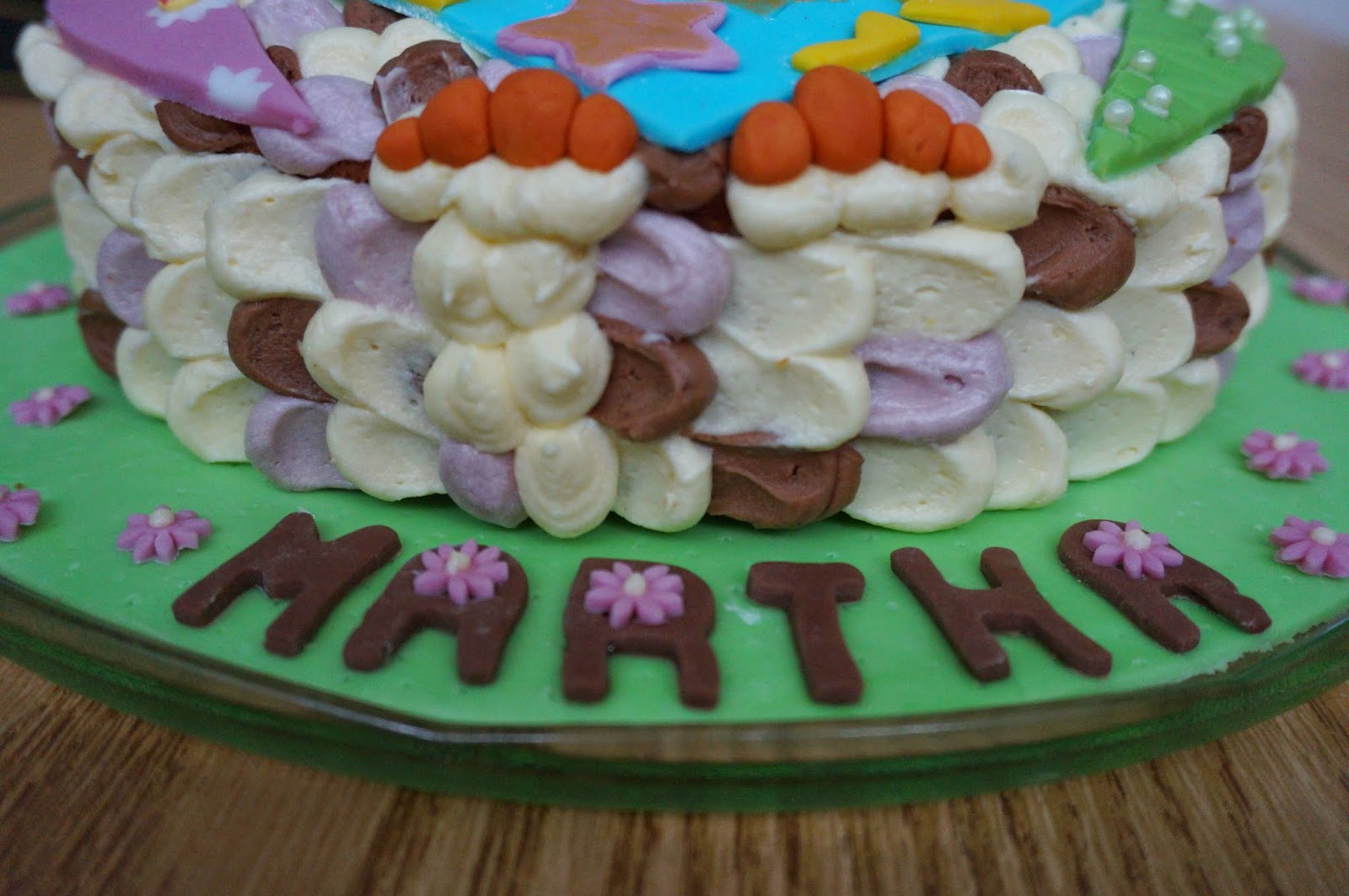 I then used small amounts of fondant to make the features which I positioned on the top.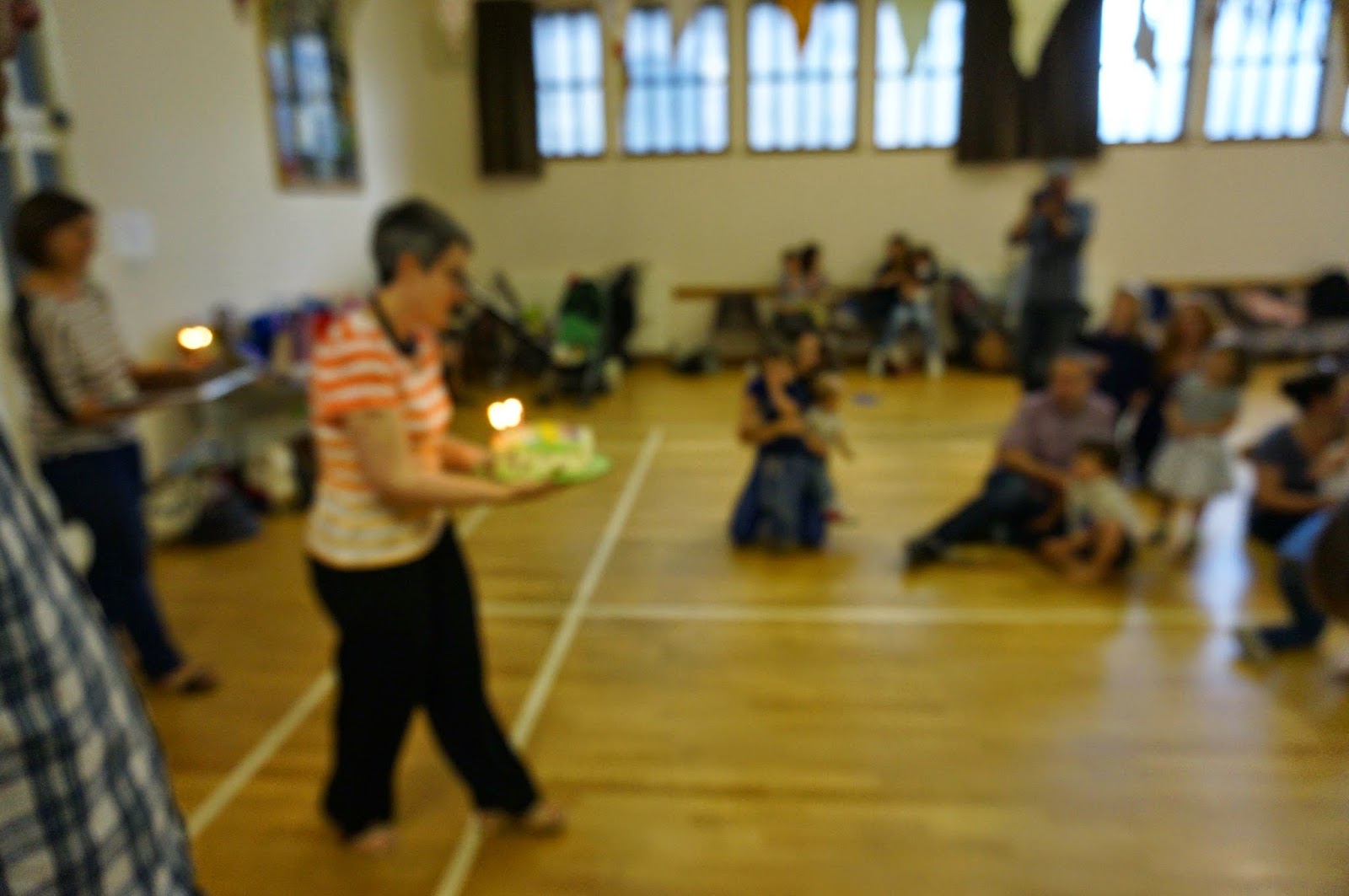 It seems like a dim and distant past, but I seem to recollect that the cake inside was a banana cake, at Mini-M's request. I didn't want it to be too damp, so I went for a regular 6 egg Victoria sponge, and substituted out 1 one of the eggs for a medium very ripe banana, very well mashed. And I definitely added some almond extract to the icing, since I made it with dairy free margarine, which tastes, well quite a lot like margarine, even when bucket loads of icing sugar are added.
So no recipe, no how to, but a cake that I really enjoyed making and was very pleased how it turned out. And plenty of pictures!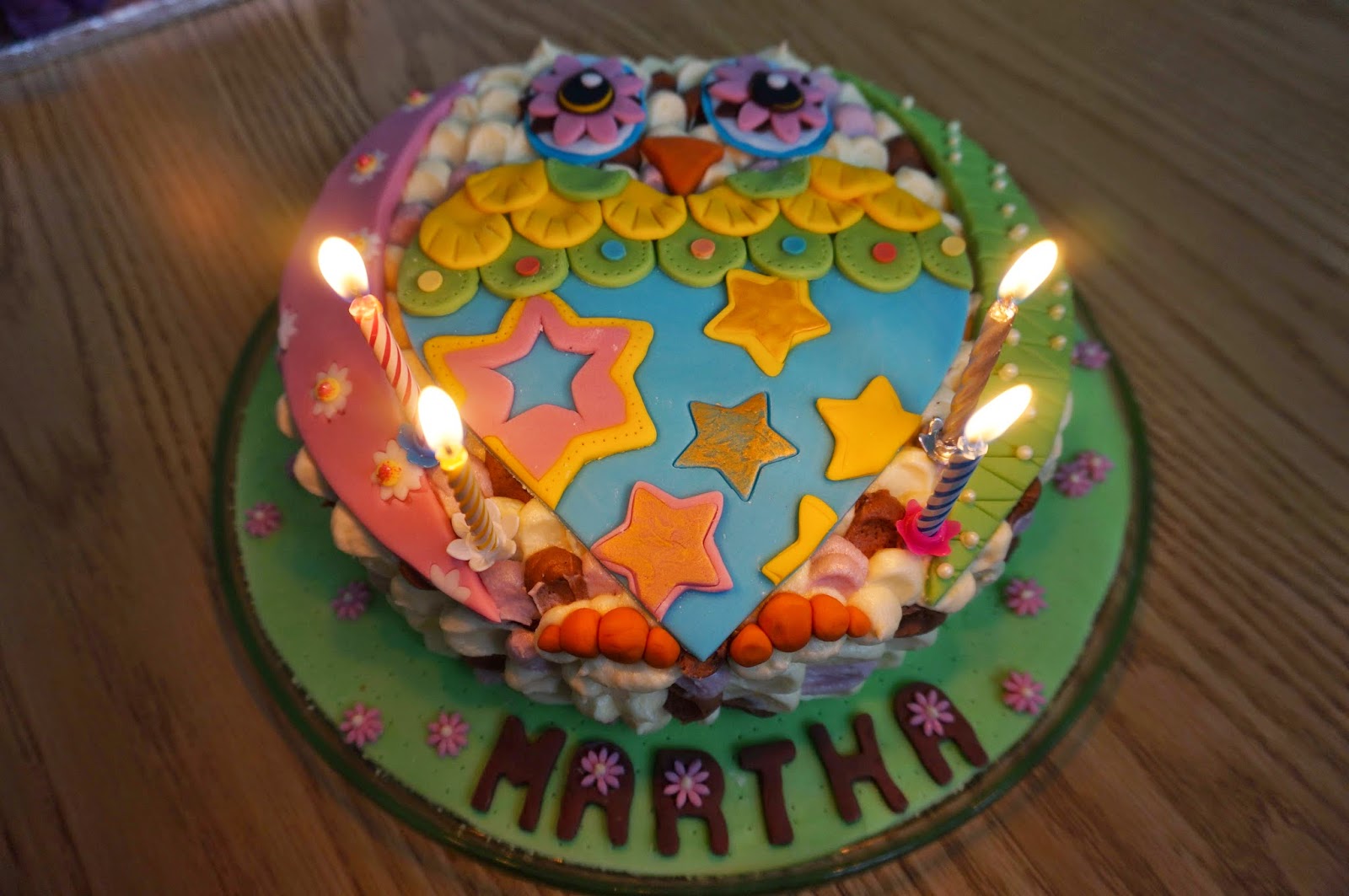 Bring on next year…