Teatime Treats gets all Romantic
Blog posts have been thin on the ground this month, as February is also Thing-A-Day month. Last year I cut a Kirigami heart each day. This year I'm making something handmade each day to be sold at a charity craft fair on the 9th March. So there is a lot of making going on! And each day there is a mini Thing-A-Day blog post, which means that time and energy for real blog posts are very low!

But, enough excuses and onto the cake!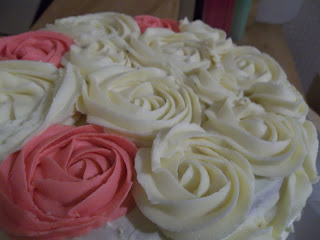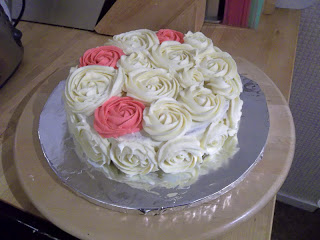 I finished this cake last night and today it was a prize at my work for a fundraising quiz.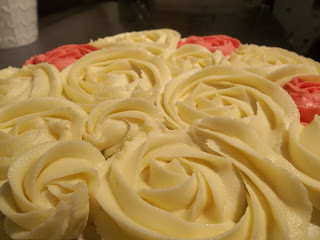 I used the same recipes I have previously posted for lemon and almond cake with white chocolate icing, and the icing technique I learned from this tutorial by i am baker.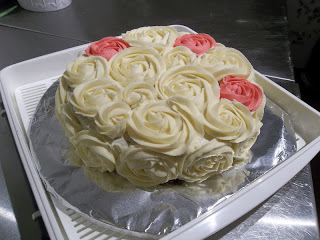 I was much admired and photographed in the office and left a fair few folk sorely disappointed when the competition results were announced!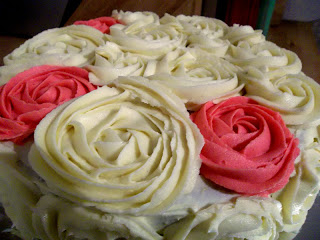 Anyway, I thought it would be perfect to enter into February Tea Time Treats - an monthly blogging event hosted by Karen at Lavender and Lovage, and Kate at What Kate Baked. This month it was Kate's turn, and the theme was Romance. If a whole cake-full of swirly white chocolate buttercream roses doesn't scream romance, the I don't know what does!