Wedding Cakes and Table Decorations
Well, despite the fact that I made a whole load of baking, cooking and general kitchen chaos over the Easter weekend (including cucumber and radish pickles, thai prawn curry, lemon and cashew chicken, Easter cupcakes, Dr Pepper brownies, chicken and vegetable pie, tropical fruit trifle, and pear and rhubarb jellies with yogurt and honey!!!!) I took a total of zero photos of any of them. And given that it's all been eaten, it's a bit late to do anything about it now!

So I thought I'd stick up a few more makey-cakey wedding photos instead. We discovered during planning our wedding that we had a whole load of really talented friends and family - so talented in fact that we had several potential wedding-cake-makers (after much internal debating and fighting the urge to make it myself!). In the we asked my sister Lisa, our friend Jen and my at-that-point-future-mother-in-law Sheila to do a tier each, and to go crazy. They had free reign of colour and style to be as creative or traditional as they liked and the results were fab.

Here's a shot of the whole creation (a shame the backdrop wasn't a more sympathetic colour!), and wee close up of each tier.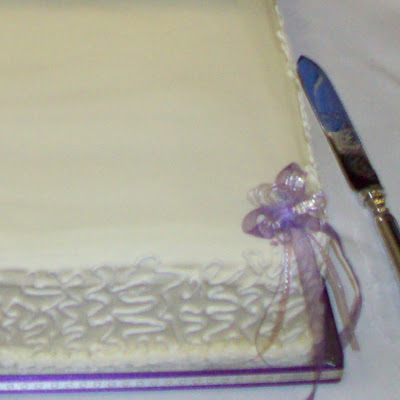 Sheila's lovely traditional fruitcake bottom tier (which was decorated with fresh flowers on the day)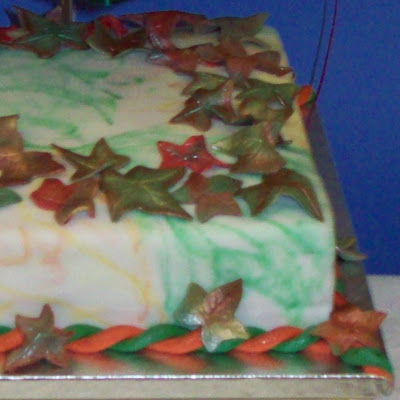 Lisa's amazing gold dusted autumn leaves middle tier (hiding a tangy lemon and almond cake)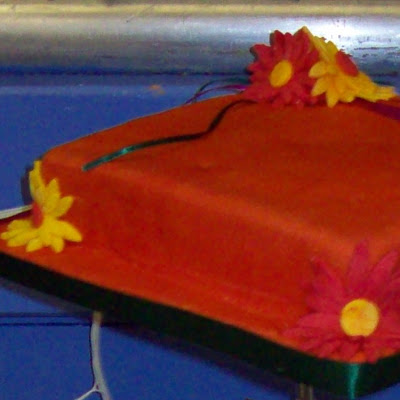 Jen's gorgeous gingerbread gerbera's to top it off with!
And to prove that the wedding wasn't a girls only making fest, my Dad made loads of these table centre-pieces after I ran out of time, using dry oasis and recycled "New Civil Engineer" magazines. They were very cool (and I still have a stash of them in our spare room looking for homes if anyone wants one!!!)