Friday Night Baking Frenzy
For some reason after work on Friday I was feeling riduculously full of energy and inspiration - even after a trip to ASDA!
So I started off trying out a recipe for beer bread. I have to say I was skeptical at first that the ingredients list was so small - just SR flour (3 american cups), sugar (3 dessertspoons) and beer (375ml). But it turned out amazingly.... still upholding my skepticism I sieved the flour, stirred in the sugar and poured in the beer and gave it a quick mix before tipping it into a loaf time and bunging it in the oven at 180C.
I left it in for about half an hour, then took it out and brushed the top with an egg and milk was as I wanted a shiny chewy crust, then popped it back in for 5 mins and voila...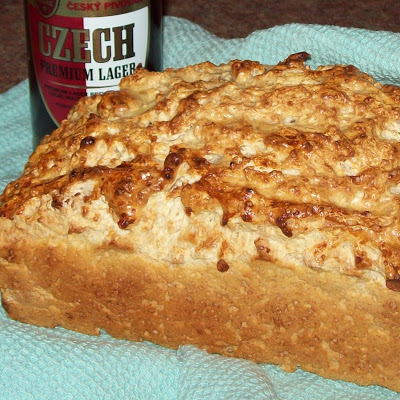 Then since that seemed so easy I felt slightly cheated of the whole 'baking' process, I decided to make some shortbread. I have to confess that despite being a)Scottish and b)distantly related to the Walkers shortbread making giants, the only other time I've made shortbread was during home economics classes in 2nd year at high school.
And since I'm in a confessing sort of mood, I have a pathological inability to follow any recipe exactly. So instead of making just plain old shortbread, I decided to stick in some lemon rind and poppyseeds, and I'm glad I did. The poppyseeds gave it a really nice crunch and the lemon wasn't too overpowering but quite a subtle sweetness. I even had time to play with my camera a wee bit and attempt some arty shots!