Three for four for five - nope I've not got mixed up with the words of a kids nursery rhyme, and this post isn't about Mini-M's counting (although on that subject, she can count forwards and backwards to 11, and learned through osmosis it would seem, mainly by counting all the stairs every time we go up them - win!).





It's about a lunch I cooked just before we went on our camping road trip. It was an experiment, to see if it was possible, and I'm pleased to report it is - Family H, our willing culinary guinea pigs went home with happy tummies - and we all enjoyed a three course lunch, for four people (PLUS to toddlers) for £5. Not £5 each, £5 total.




It did involve planning, and spreadsheets, which might not be everyone's cup of tea, but I'm a sucker for a good bit of Excel bashing!




The menu I eventually went for was...




Starter: Tomato, Kidney Bean and Rosemary Soup with scones (recipe from

An Edible Mosaic

)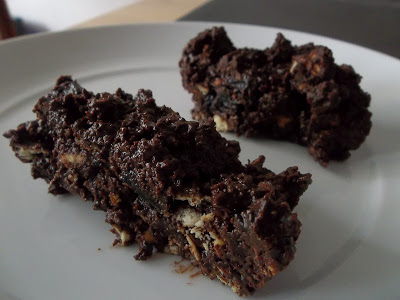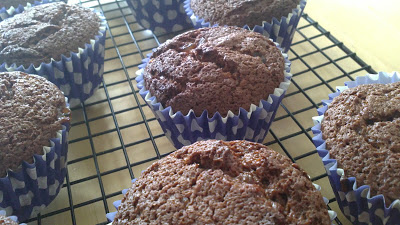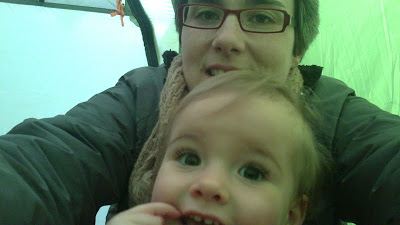 Dessert: Baked Apples (Guiltily topped with some left over 7 minute frosting which wasn't included in the budget!)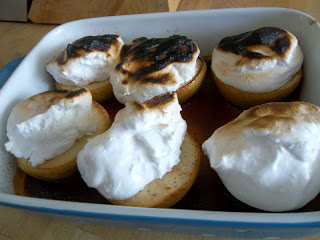 So what's the damage... I did my costings using our local ASDA and health food shop for a few items and the whole shebang came in at £5.36. I'm being charitable to myself and rounding it to the nearest whole pound! The only things I didn't cost for were a) electricity for cooking the food, and b) salt and pepper and a pinch of cumin seeds for the carrots. Also when I went to the supermarket they had no broccoli, so I got cauliflower instead. But you can imagine the broccoli!
Here's a break-down in-case anyone thinks I'm fibbing and wants to check my maths...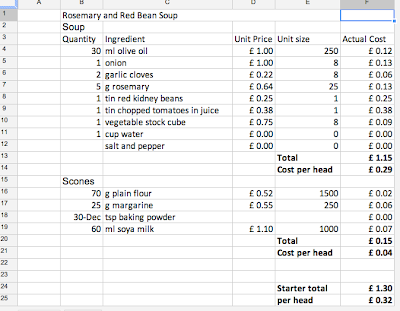 Starter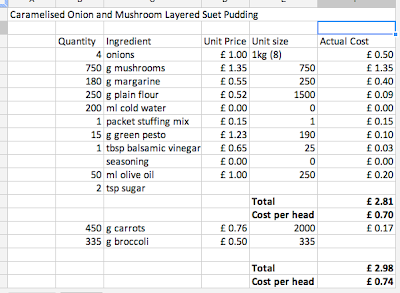 Main Course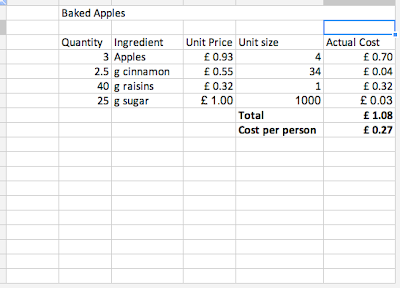 Pudding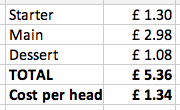 Grand total...
What did I do with the ingredients?
Well, for the starter, I followed the recipe from
An Edible Mosaic
, but since it was a starter rather than as a main, I added a splash more water and it easily stretched to serve not only four, but five since the mini-members of both families had half a bowlful each!
For the main, I sliced the onion then sautéed them with oil, sugar and balsamic vinegar, then let it cook long and slow. I added the mushrooms near the end and gave them a few minutes cooking all together, then added a slosh of water so that it wasn't too thick. I made rough-puff pastry for the top. I roasted the carrots (and one stray parsnip from the week before's veg box - sssh!) with a sprinkle of cumin seeds and a splash of oil. I made the stuffing up according to the packet instructions and added in 1 tbsp of green pesto to give it a bit more flavour.
The apples I found were huge, so I cored and halved them, put them in a casserole dish, filled the holes with raisins, sprinkled over sugar and cinnamon, covered in foil and baked. Once the apples were soft, I dolloped on the not-actually-included-in-the-menu meringue and stuck them back under the grill to brown on top.
I'm sure there are loads more budget combinations that could get you three courses in under five pounds - maybe my next challenge will be to see if I can get it in under the £5 mark...!