At 8am on Sunday morning…
...when most of the world was asleep, or the world without small children at least, we were making a rainbow palace and listening to French reggae.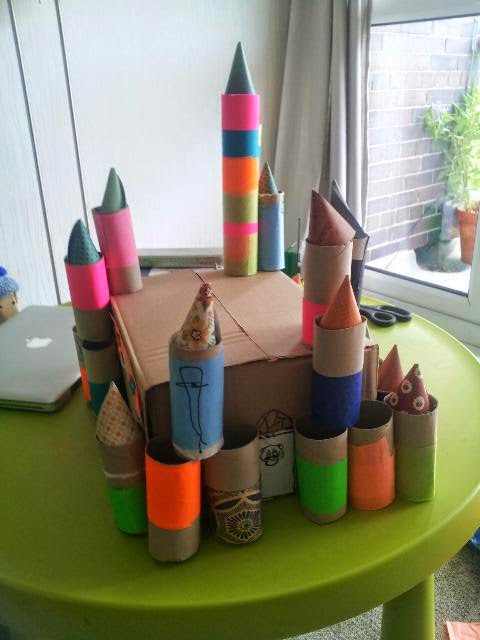 The palace in all it's technicolour toilet roll glory
Yes really. Does anyone fancy a life swap - happy to trade advanced toddler negotiating, random activities, awkward questions and general bizareness for, say, guaranteed long lies and a floor free of raisins and stickers!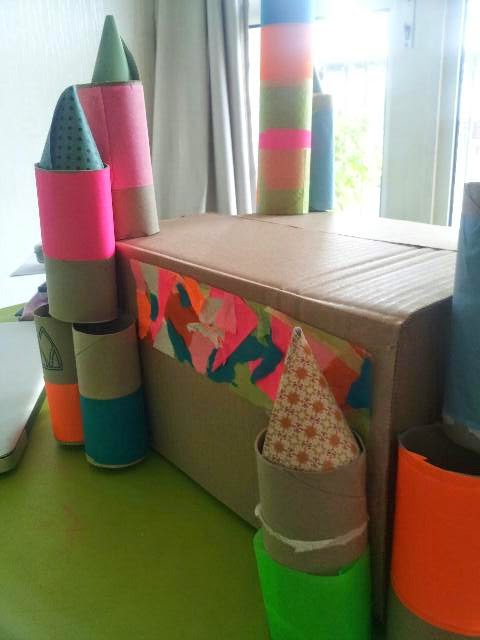 It even has a "stained glass" window!
Only kidding - but I'm not kidding about the French reggae. Mr E and Mini - M have started listening to music in the mornings. Mini - M chooses the country and style and Mr E gets searching online. Just that both country and musical style knowledge are fairly narrow fields for Mini - M. Hence the French reggae. We have been to France and Rastamouse is responsible for the rest!
Our palace was constructed from loo roll tubes, and an Amazon delivery box, stuck together with sticky glue dots from Poundland. To give it a bit of rainbow flair we wrapped strips of coloured tissue around the rolls, stuck on with a bit of trusty Pritt on each end.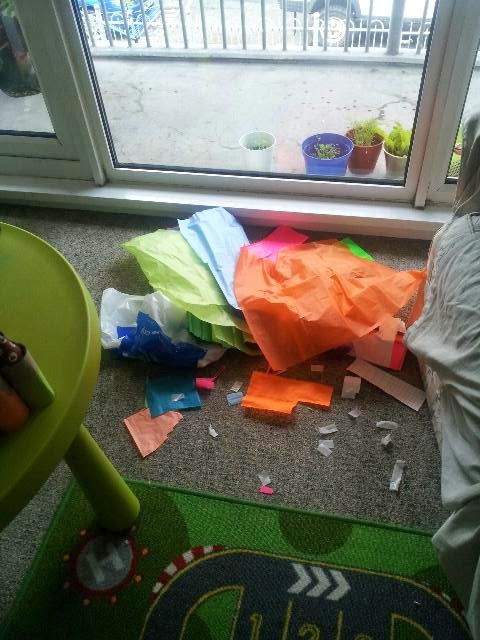 The aftermath...
I would like to say it was a virtually cost free activity however that would be a lie, since through some cunning bargaining, Mini - M "swapped" the chocolate she couldn't eat from from a recent party bag, with Mr E - for a Rapunzel doll to play in said palace!