I make a mean salad - even if I do say so myself!
A few warm days and suddenly it feels like summer. Genuinely warm days in Edinburgh are often few and far between - even more so consecutive ones.
Because of the sunshine we decided it was definitely the right sort of night for an impromptu tea picnic so whilst Mr E and mini-M went on a brief library book returning mission, I made a double salad dinner: a chicken pitta avocado crunchy veggie one for main course and a mango honey coconut one for dessert.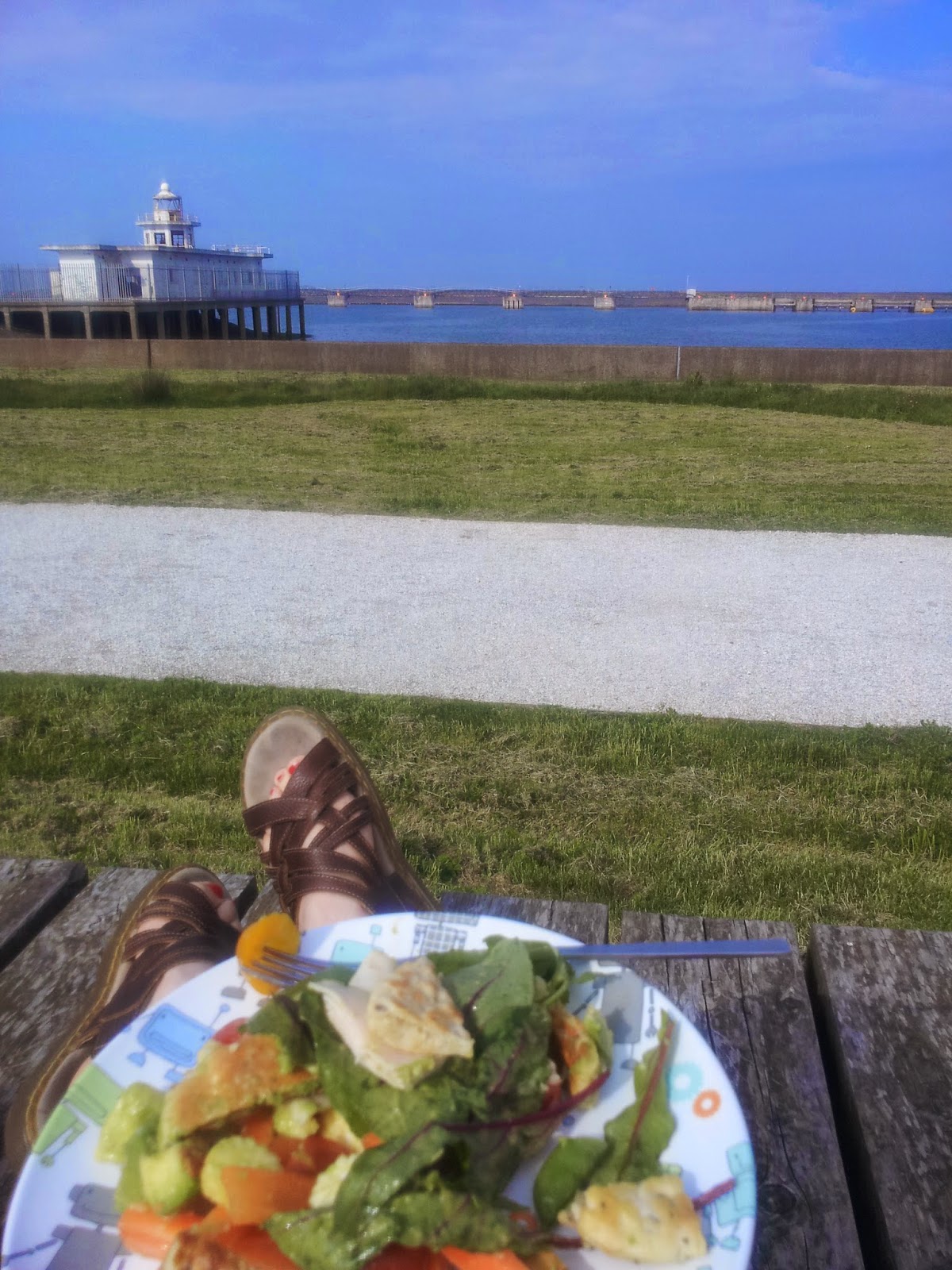 A plate with a view
We ate them in a park by the sea at the entrance to Leith docks. Not that Leith isn't always lovely of course but when the sun comes out it really is fantastic.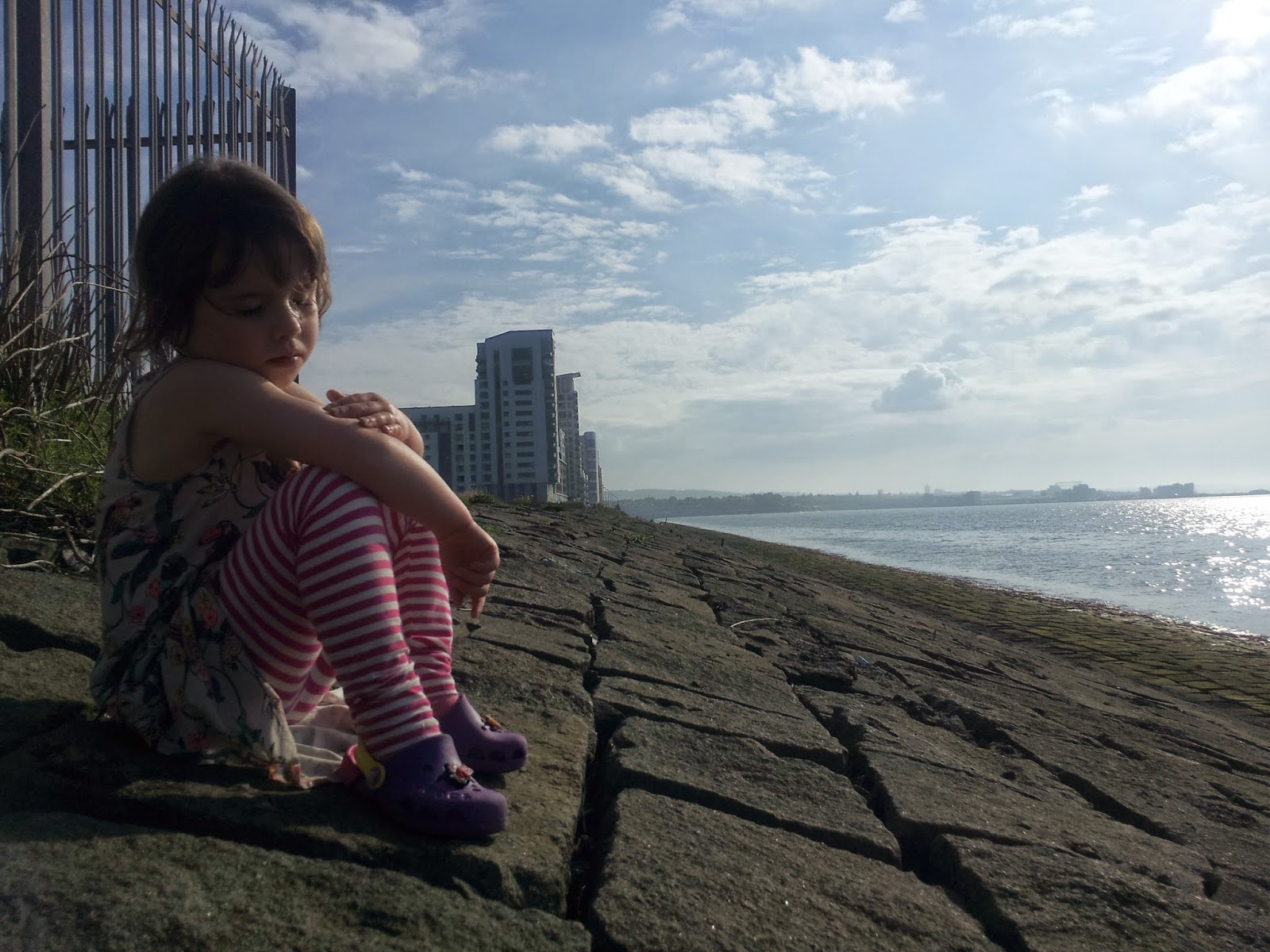 It's always sunny when you remember your childhood - but today it actually was!
In between fishing for dropped spoons and orchestrating and participating in a one-person game of musical statues, Mini-M gave me one of the nicest compliments I've ever had. It went like this...
"Mummy if you had a cafe you wouldn't need to have a menu, you could just make the thing that we had for tea and the people would like that". Followed swiftly by "and we might need to go shopping again to get all of the lots of things we need to have it for tea again".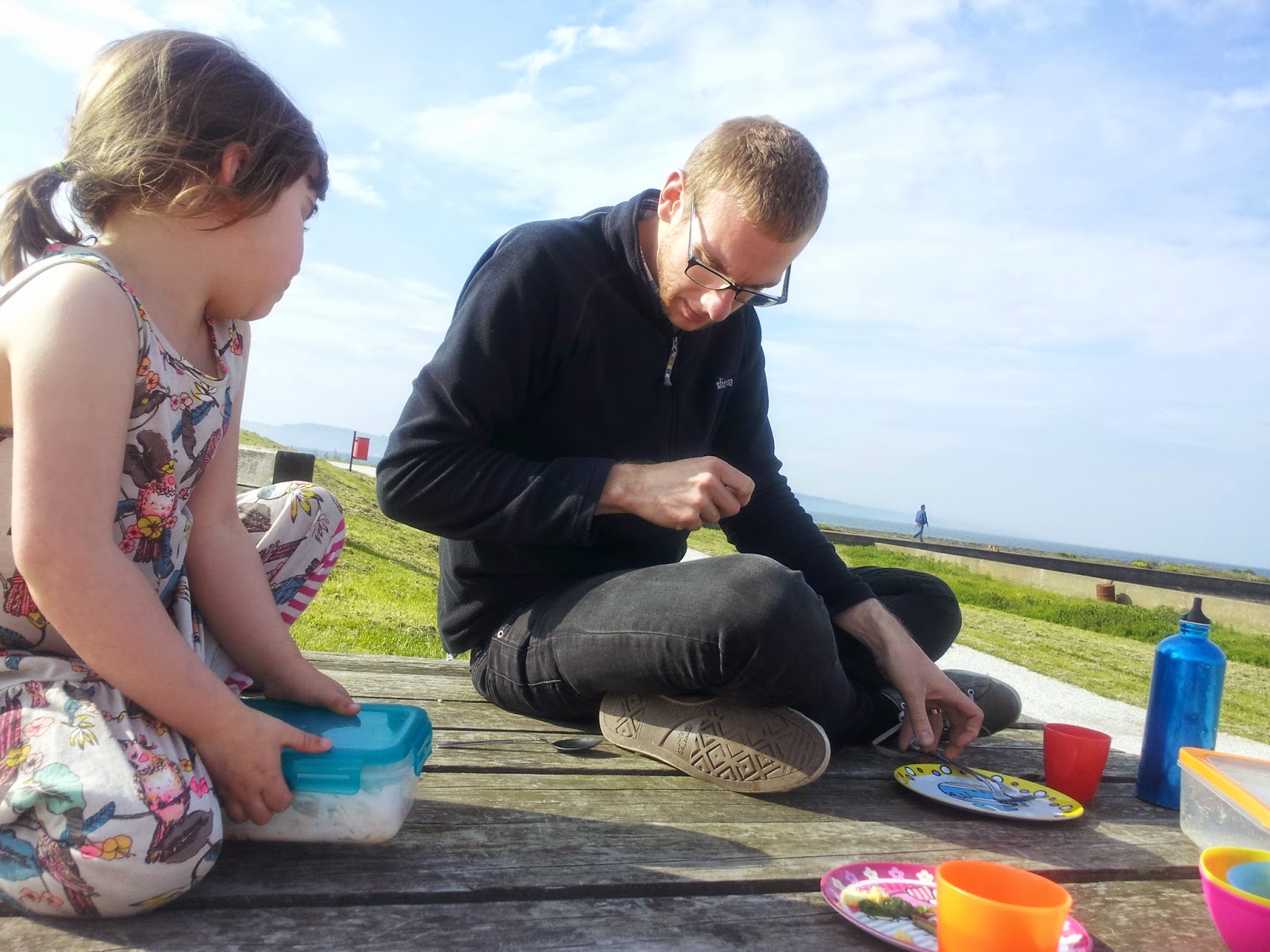 Pondering the spoon / gap casualty...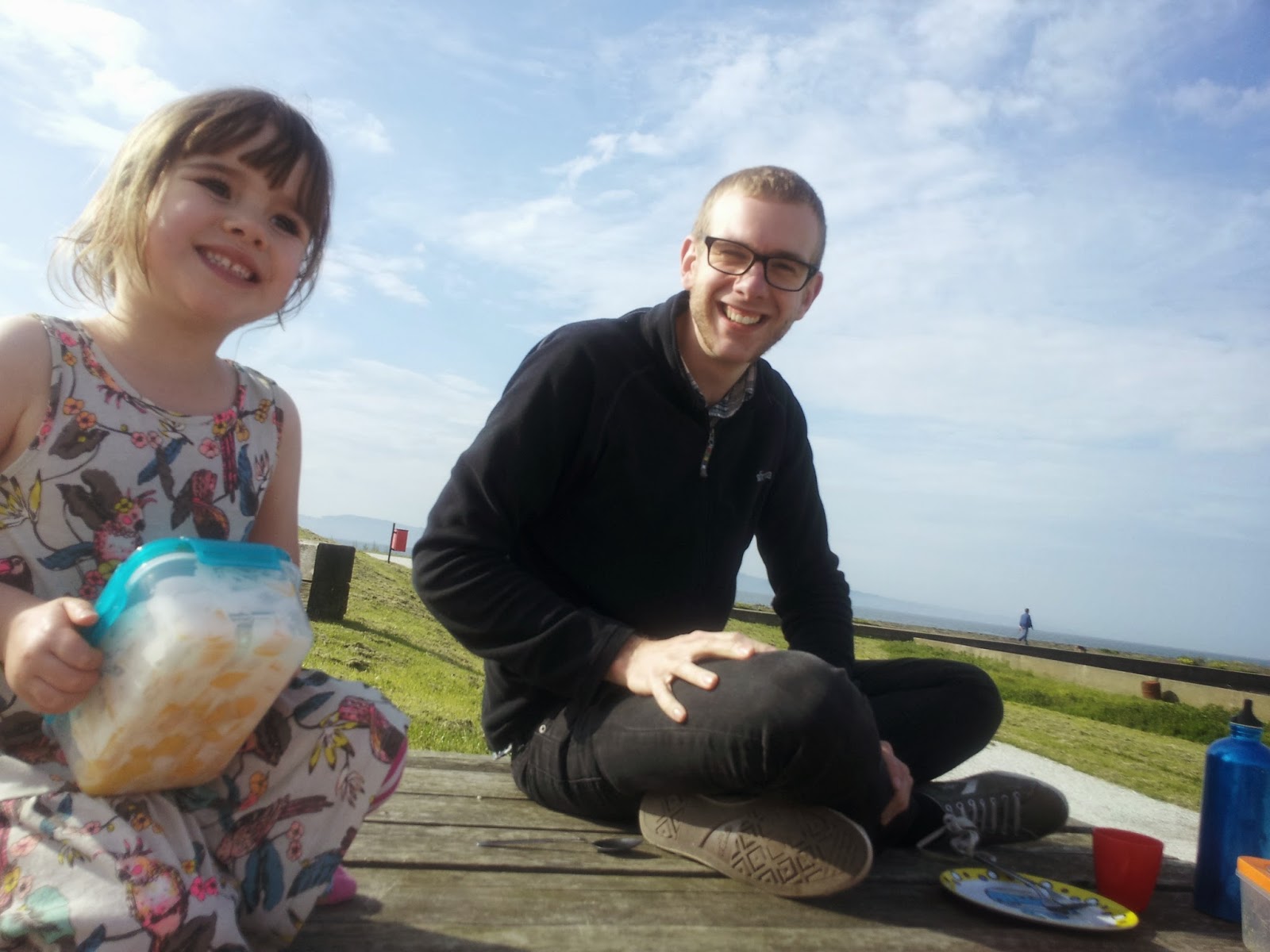 Spoon recovered safely - let the mango commence!
So with that high praise indeed I thought I'd share the recipes - definitely best eaten in the sunshine.
Sunshine Salad (serves 2 adults and 1 child as a main course)
2 seeded pitta breads
1 large carrot
12 cherry tomatoes
3 inch chunk of cucumber
1 ripe avocado
3 mini peppers
3 slices cooked chicken
2 handfuls salad leaves
2 tbsp lime juice
A glug of extra virgin rapeseed oil
1 tbsp salad dressing
Find a large plastic box to mix and transport salad in - mine was a 3 litre one and was grand.
Toast pitta until crispy. Chop up and add to box.
Half cherry tomatoes and chuck in the box.
Peel cucumber and cut into chunks then add.
Peel and slice carrots into batons then add.
Chop up the chicked and add.
Slice the mini peppers and add along with the salad leaves.
Lastly peel stone and cut the avocado into chunks. The order of the other ingredients doesn't matter but prep the avocado last before adding the dressing to stop it going brown.
Pour over the lime juice, oil and dressing.
Put the lid on the box and shake well to mix.
Enjoy and feel healthy :-)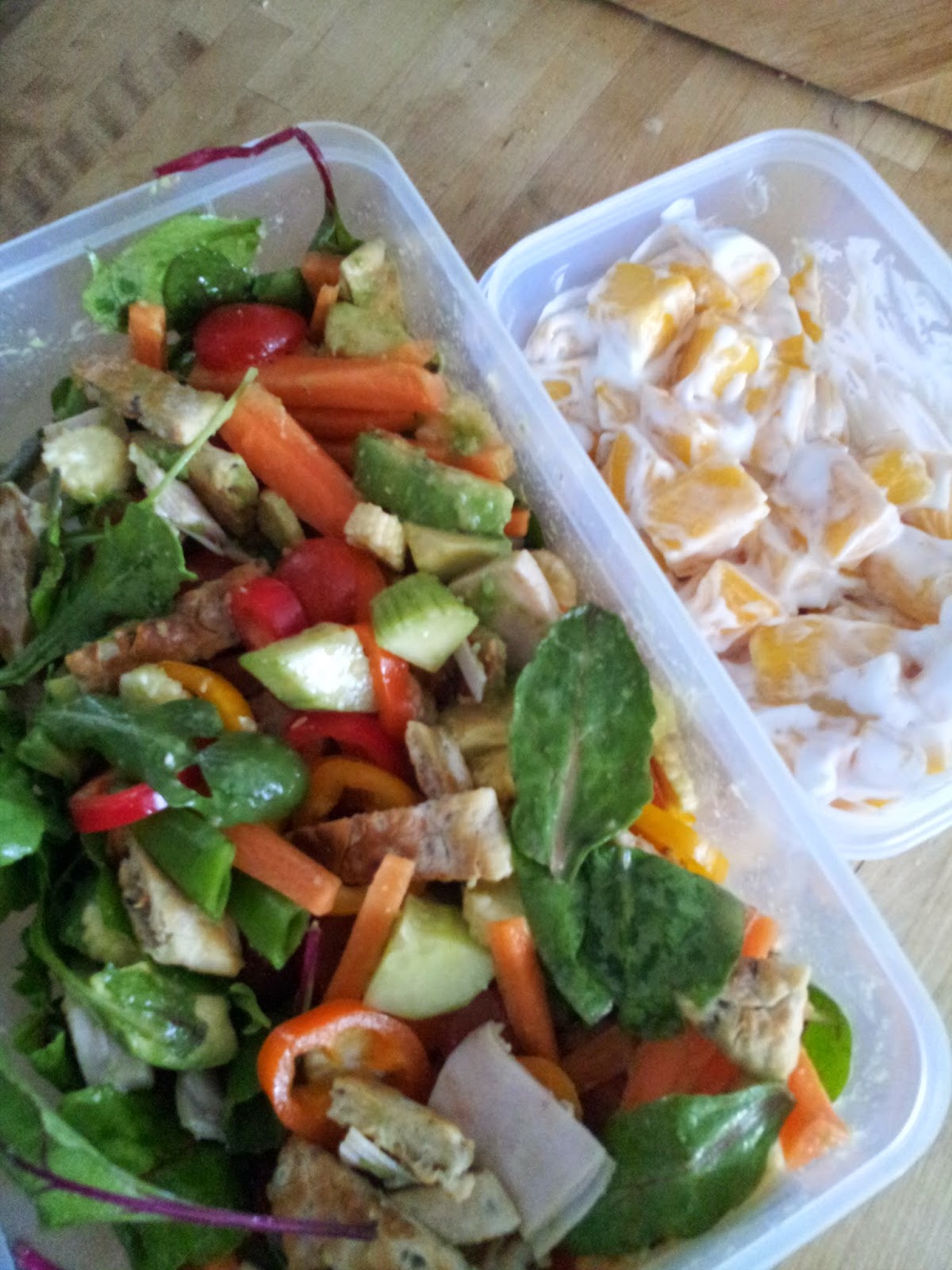 Tupperware boxes of happy food
Mango Coconut and Honey Salad (serves 3)
1 large ripe mango
1 tbsp honey
Few drops vanilla extract
3 tbsp natural coconut yoghurt (I used the unsweetened CoYo variety)
Chop the mango into chunks. Mix with the other ingredients. Eat. So easy. Very very good!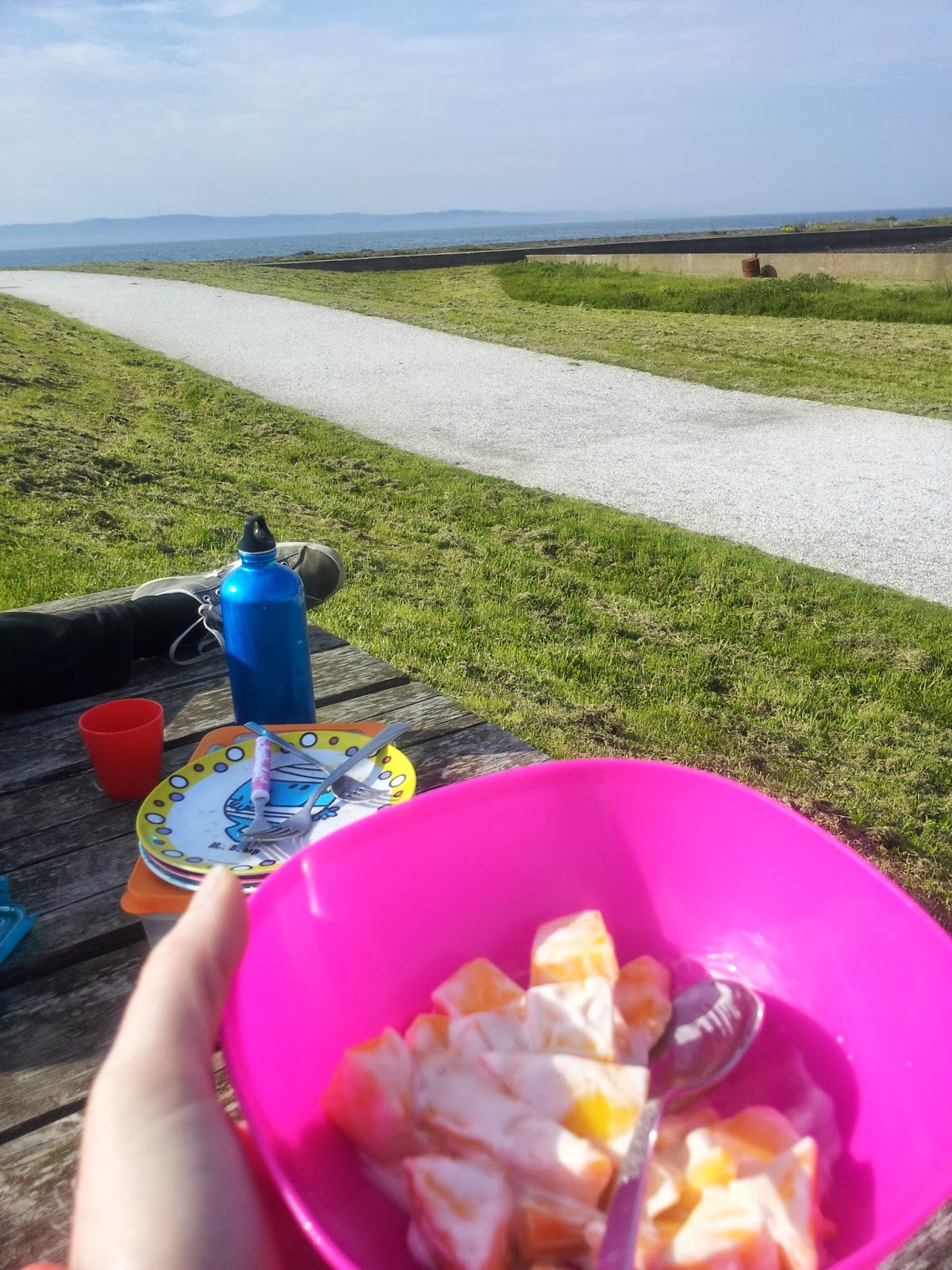 Pudding - also in the sunshine - evidence the sun stayed properly out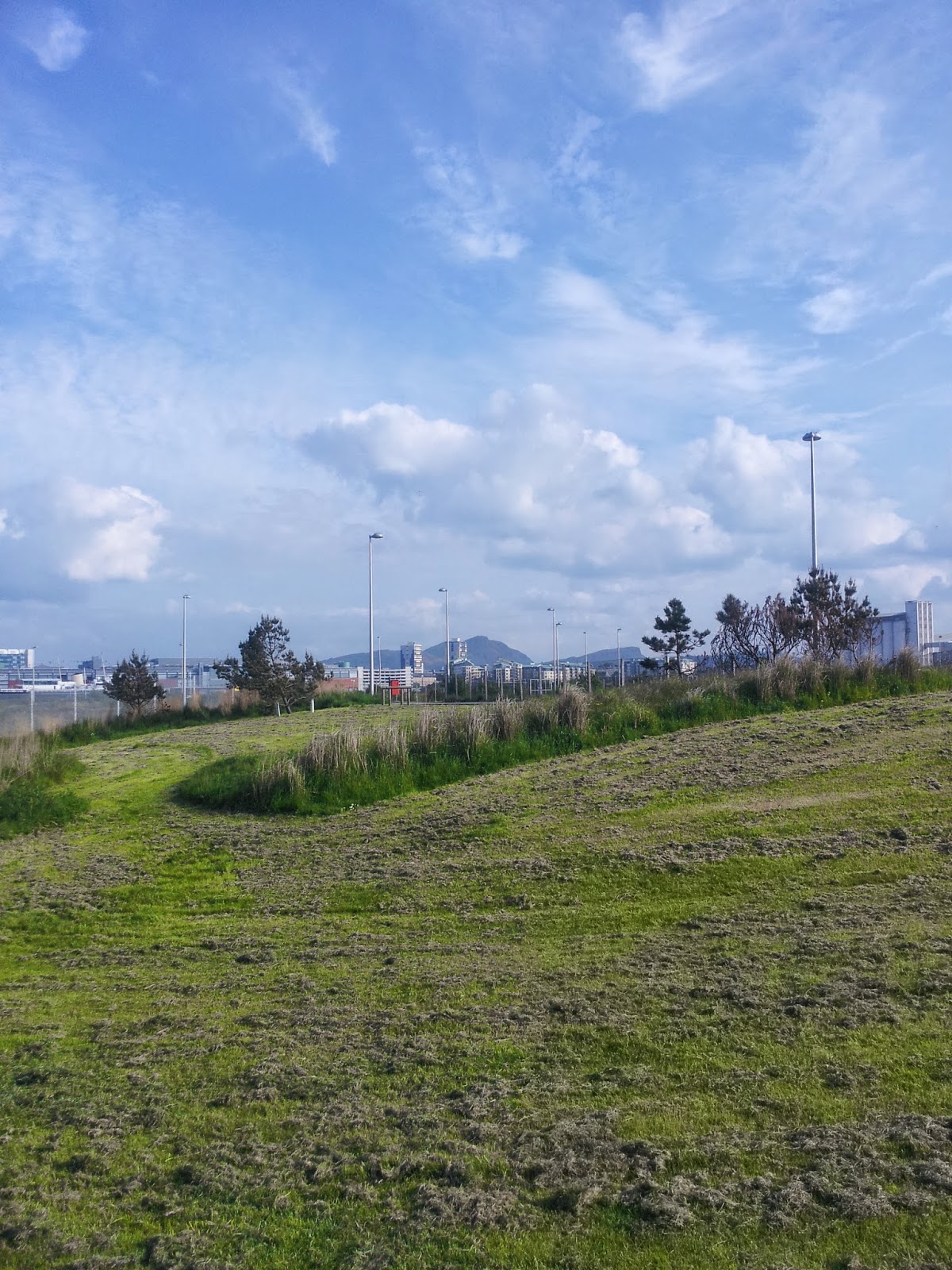 The view back to the city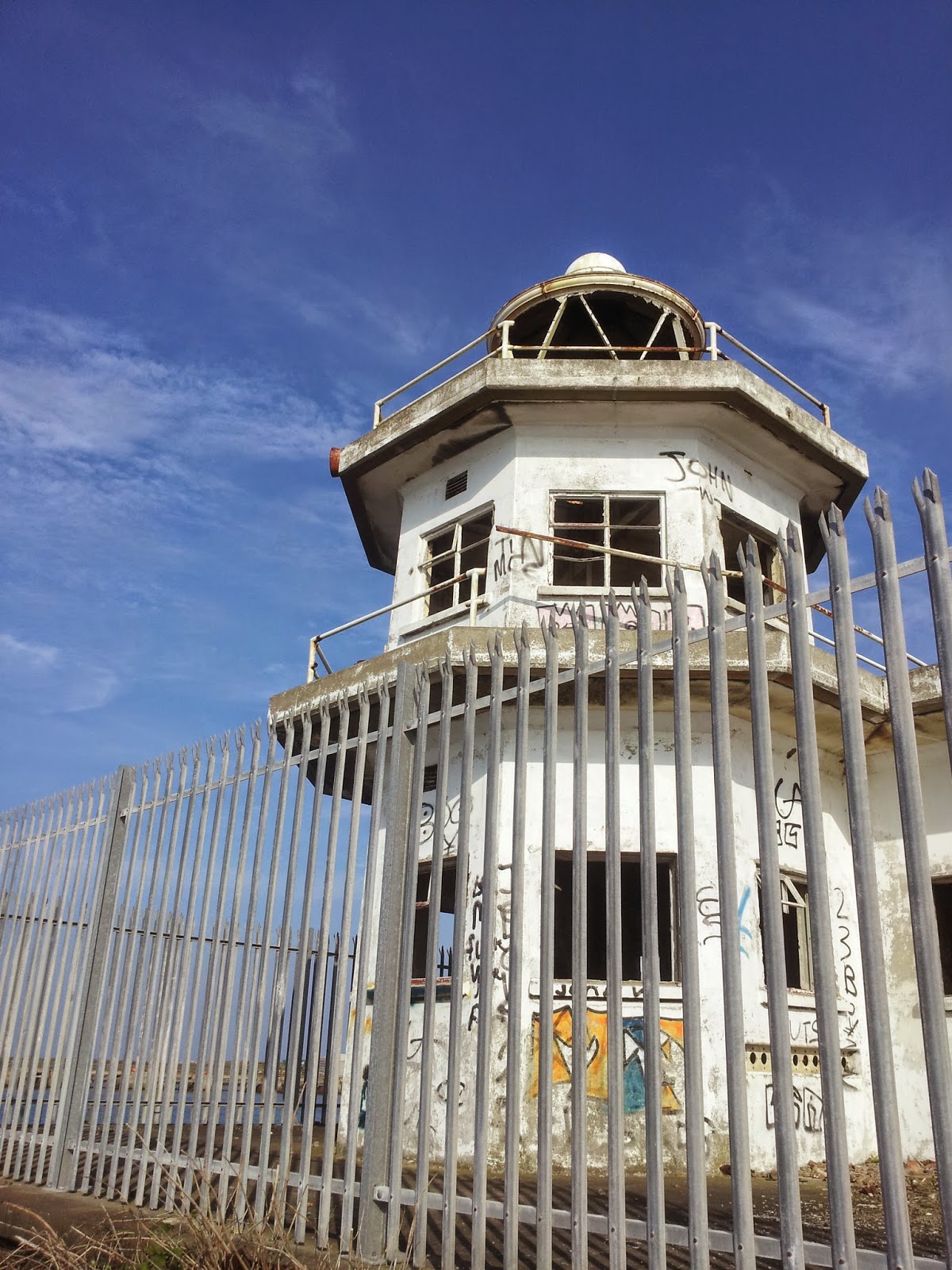 Lighthouse conversion anyone?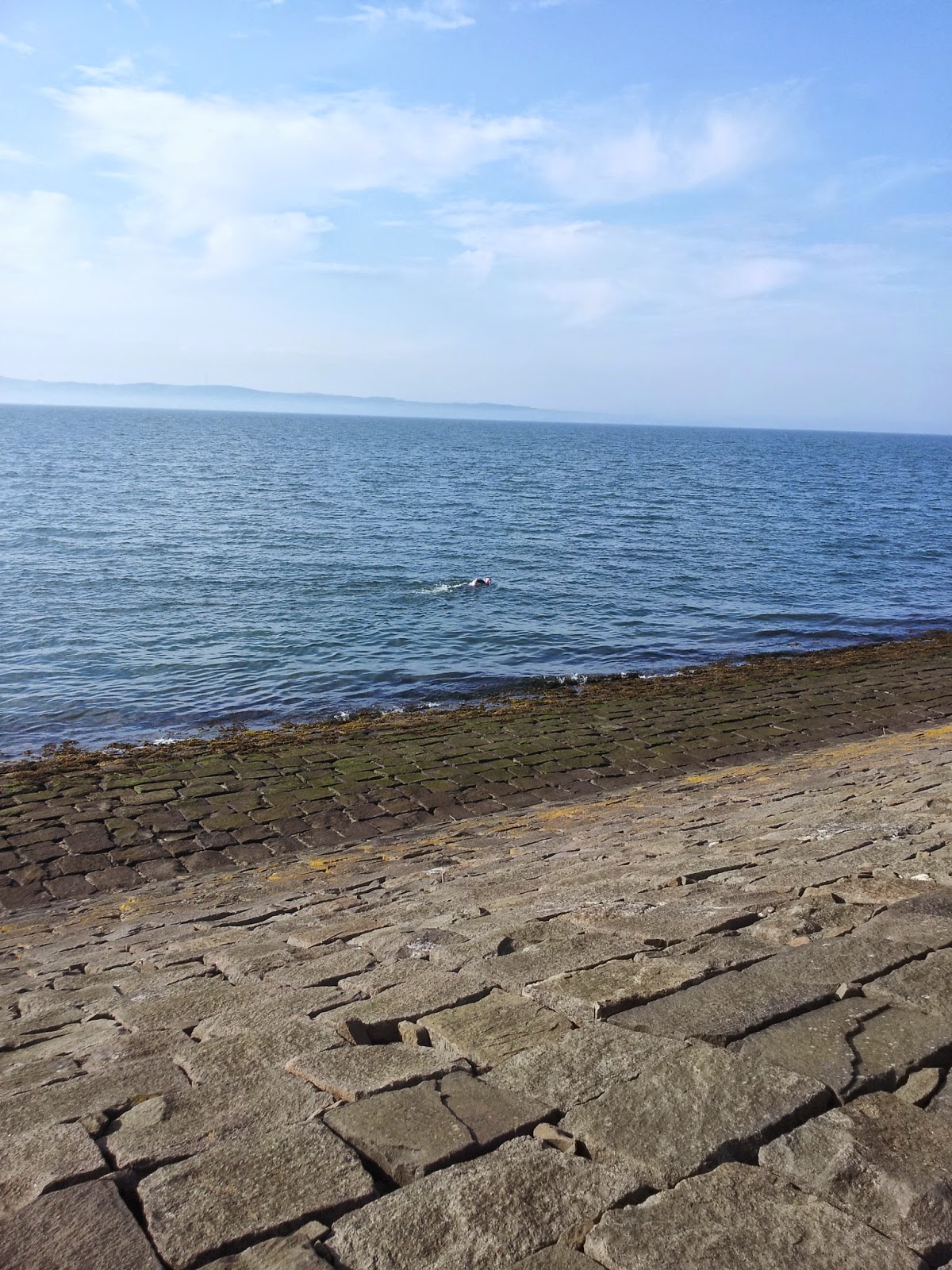 A wet-suited open water swimmer! (Who Mini-M initially thought was a BIG fish)
Now let's just hope today wasn't our annual allocation of summer sunshine all used up… and that I'll have the actual camera with me next time, not just my phone!