Since this summer has seen a flurry of 1st birthdays for some special little people, and since making the first one for Mini-M was such a great pattern to follow, I decided that I'd make birthday "baprons" (i.e. hybrid bib/aprons) for all of the summer birthdays.
So without further ado, here they are!
Up first, a lilac cord number for the lovely Miss D. I put a ribbon flower on one side, and some applique hearts on the other.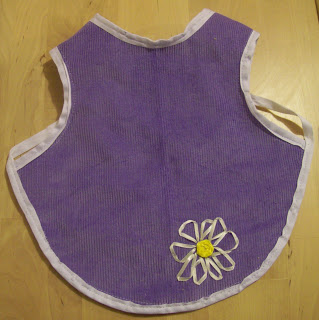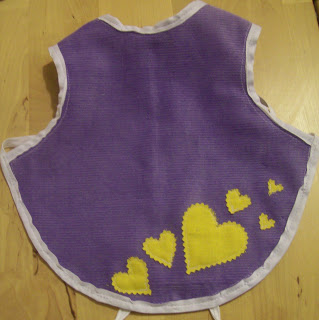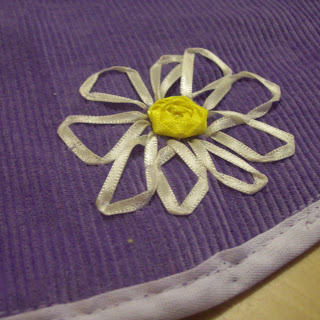 Next up, some manly bibs for the boys in the group - Master A, and Master D which very variations on a very similar theme. This is Master A's - Master D's was the same but in the opposite colour way, and unphotographed, due to my usual disorganisation.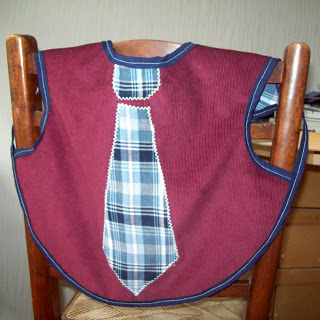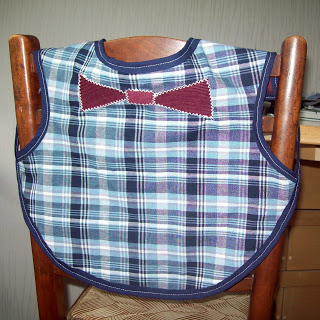 For the beautiful Miss M, I opted for a wipe clean bib and added some cute little blue buttons to one side, and a wipe clean applique apple to the other.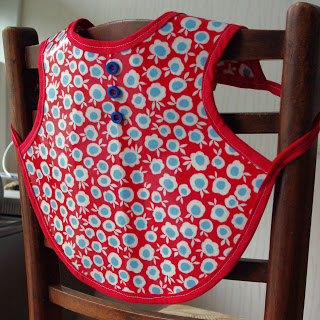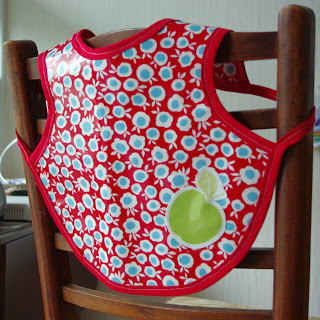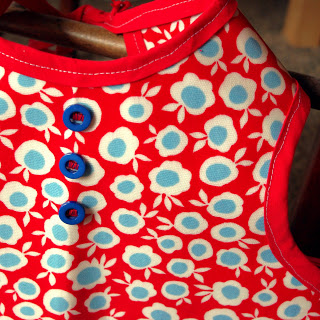 And lastly, for the fabulous Miss A, I went for patchwork stripes, and cute little pocket with embroidered trim.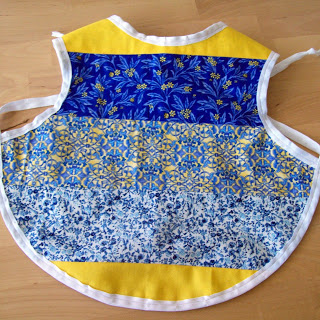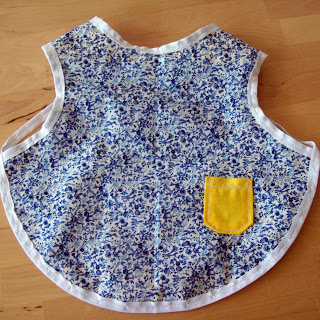 Voila - birthday bibs all round!