Cupcake Cuteness for a Good Cause
The week before last, I gave a cupcake decorating workshop for Bethany Trust service users.
It was a lovely event, with a really good turnout. I went armed with 72 cupcakes, thinking that should be plenty and give everyone a chance to decorate a few each, but almost an hour of the 2 hr session still to go, we had completely run out, and emergency cupcakes had to be procured! In the end 110 were decorated by kids and adults alike.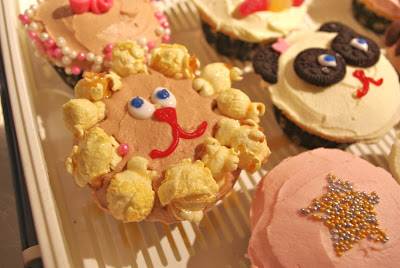 Butterkist popcorn lion says "Raaar"

I had to laugh at the decorating style of some of the little-uns: Dollop on icing, stick on as many sweets as possible. Eat said sweets. Stick in some more. Eat those ones and lick off the icing. Repeat. I can't help thinking there were probably a) a few kids full up of cake and refusing to eat their tea and b) on a sugar high come bedtime!

Anyway, I decorated a selection of cakes in advance to take along for inspiration. Undoubtedly the panda and the marshmallow flower were the most popular with the participants.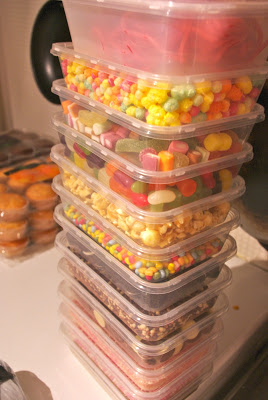 Toppings tubbed up and ready to go! (Thanks Mrs H!)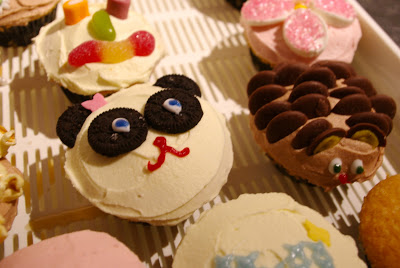 Oreo panda and a rather squat hedgehog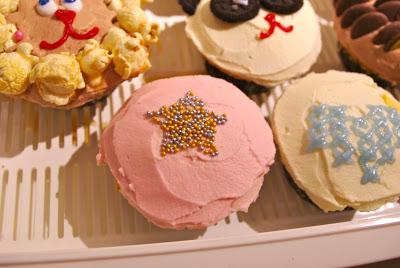 Gold and silver sprinkle stars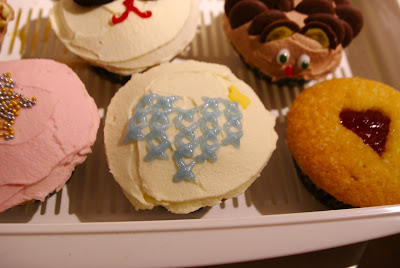 Cross-stitch heart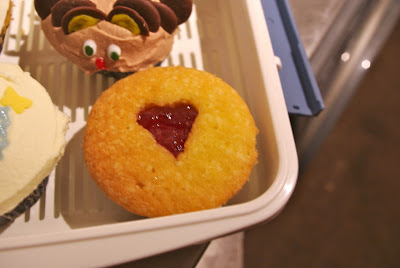 Jammy heart for icing haters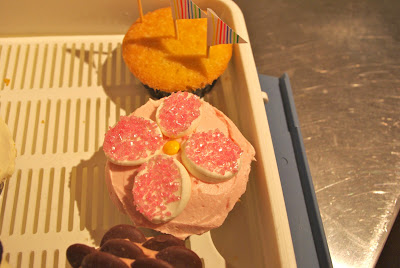 Marshmallow flowers a la Australian Womens Weekly 1980s cake decorating tips!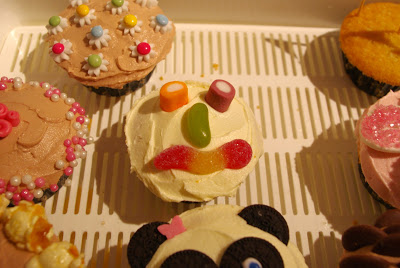 Scary face looks a little non-plussed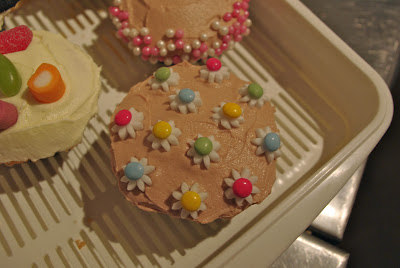 Multi-coloured flowers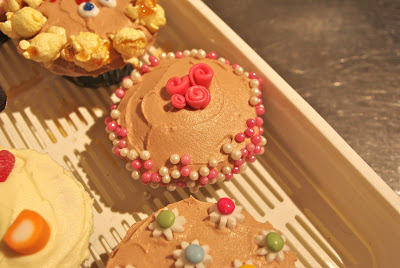 Rosebuds and sugar pearls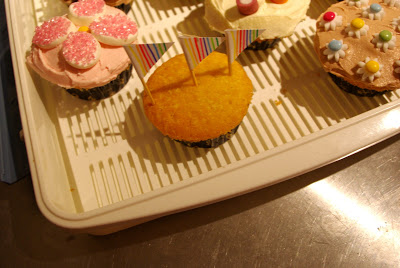 Flags - incase you don't like icing OR jam!