Daring Bakers' April 2012: Armenian Nutmeg Cake
The gods of technology, internet and Blogger permitting, by the time this is posted I'll be on holiday - yey! Either that, or it'll be the latest Daring Bakers post ever, and I'll not find out until we're back. Anyway...

The Daring Bakers' April 2012 challenge, hosted by Jason at Daily Candor, were two Armenian standards: nazook and nutmeg cake. Nazook is a layered yeasted dough pastry with a sweet filling, and nutmeg cake is a fragrant, nutty coffee-style cake.

I had serious doubts about this cake going into the oven, since the batter seemed unfeasibly liquid. And when it cake out, it looked, well, pretty much brown and uninspiring. BUT... I sent it off with Mr E to work, where it received rave reviews, so it just goes to show that appearances can be deceptive!

I've re-added it to my to-bake list, and will make it dairy free next time so I can taste it and see for myself.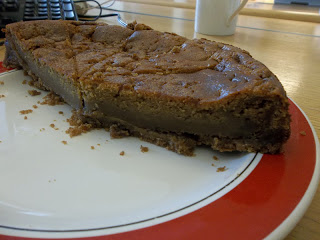 Cake at work - complete with keyboard and coffee cup!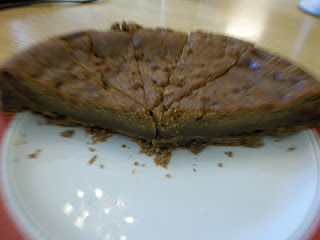 Symbolic of the sugar rush it will give you...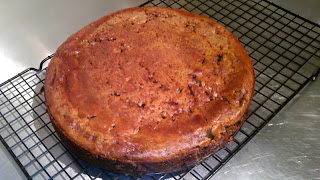 It may look boring, but it doesn't taste it!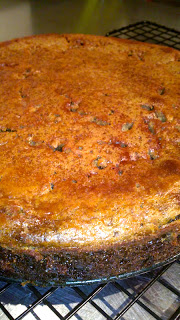 Close up of surprising deliciousness