The Daring Bakers May 2011: Marquise on Meringue
Blog-checking lines:
The May 2011 Daring Bakers' challenge was hosted by Emma of
CookCraftGrow
and Jenny of
Purple House Dirt
. They chose to challenge everyone to make a Chocolate Marquise. The inspiration for this recipe comes from a dessert they prepared at a restaurant in Seattle.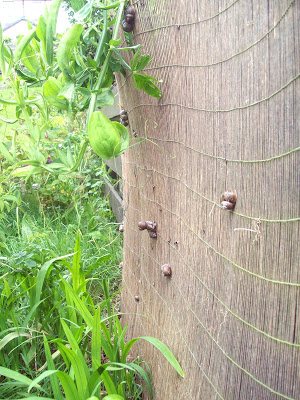 You'll have gathered from that opener, that mine didn't quite work out as planned. Well, it did, really, just that there was a fairly major change of plan once the baking started! I bought my ingredients, thought about my substitutions to make it dairy free (I decided to go all out coconut milk), put Mini-M to bed, rolled up my sleeves, put on my apron and got started. Pretty quickly I realised that it was going to take about 30 mins at least of electric hand whisking, since I don't have a stand mixer. The kitchen is under Mini-M's bedroom. My electric hand whisk is noisy. Cue sudden change of plan!
I was making this dessert to take to Sunday lunch at a friend's so just not bothering was not an option - I had said I was bringing a chocolatey dessert that involved a blow torch, and I didn't want to disappoint. 10 mins of googling later, I found
this recipe
for a chocolate and coconut milk cake over at
the little red house
blog. And it appeared to have been featured on TV, so I reckoned it was definitely worth a shot - it was!
I de-dairified the recipe, as per my usual, by substituting the melted butter for a mixture of melted non-dairy margarine, and olive oil (3 tbsp marge and 2 tbsp light olive oil). The resulting cake was fantastic - deeply chocolatey, subtly coconutty, dense and rich and just delicious - I'll definitely be making it again.
I then diverted back on to the original Daring Bakers 'Marquise on Meringue' challenge recipe.
I made caramel sauce using coconut milk rather than cream - which worked fine, although it had a slightly translucent quality, and was s lightly more grayish than the regular golden toffee colour of caramel, due to the starting colour of the coconut milk. I added a splash of cherry brandy, rather than the tequila in the original recipe - an unfortunate tequila incident as a teenager means the smell of it still makes me feel ill!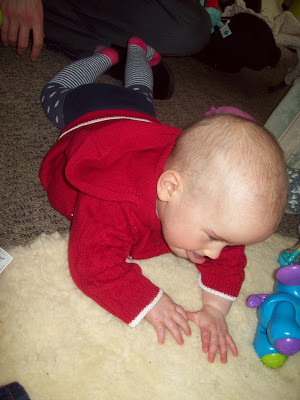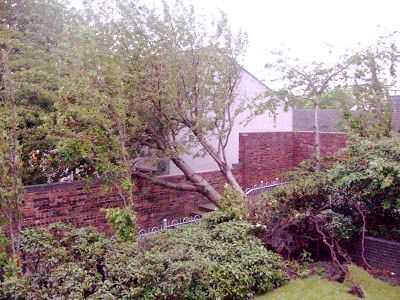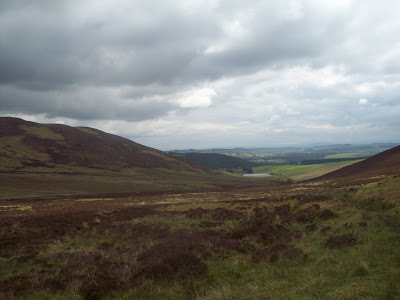 I made the sugar coated roasted almonds, to which I added pinches of chili, white pepper and cinnamon for a little kick. I'll definitely make these again too - they were so much easier than I imagined, and had a really lovely crunch.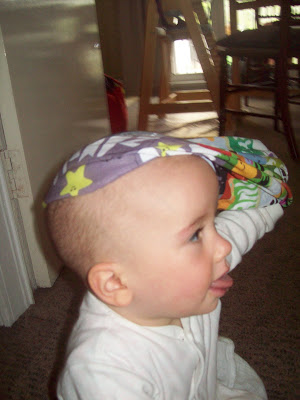 I made the meringue (for torching). I didn't have white sugar, so used light brown sugar instead, and it worked perfectly. I've never used the dissolving and heating method for making meringue, so it was a learning experience for me, but a successful one I think.
And to finish it off, I made some cherry compote, using some frozen cherries, a dash of cherry brandy, a splash of cordial and a tbsp of icing sugar which I mixed together and zapped in the microwave for 1 min.
Everything was then duly packed into boxes or cling filmed for transportation to the lunch location, and once the delicious curries were all eaten up for main course, everyone built their customised dessert, using whichever of the elements they preferred, before blow torching to their hearts content!